JEWELRY that captures the spirit of COLORADO.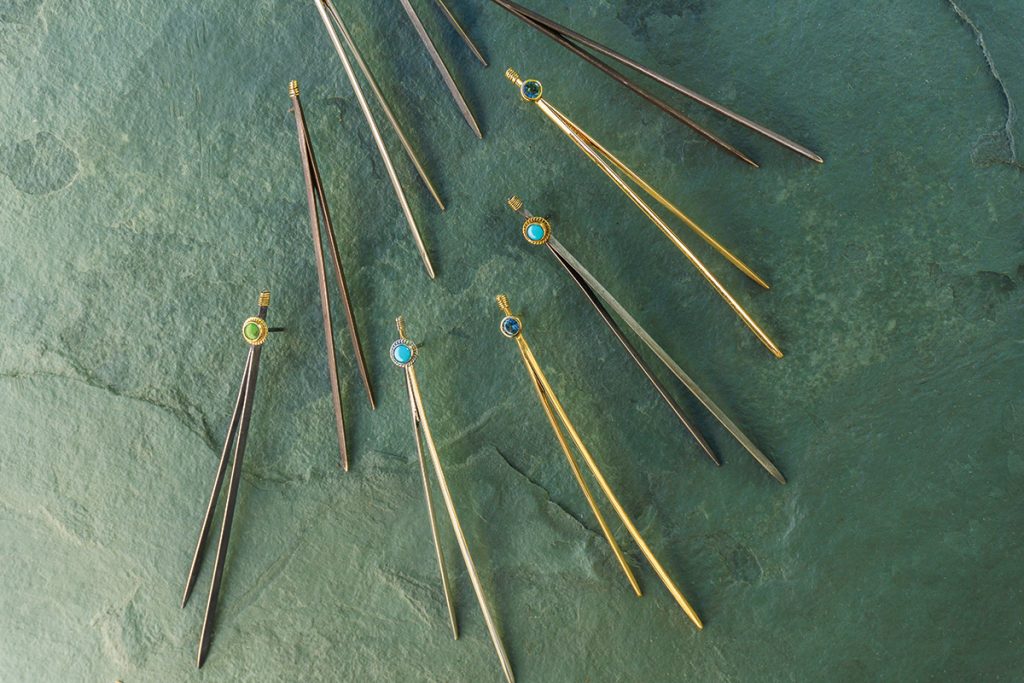 JEWELRY SHOULD TELL A STORY. That's what Matthew of Matthew Winters has in mind with every piece of jewelry he designs.
"I like the idea that jewelry can tell a story of your surroundings, connecting you to the land," he says, offering Native American jewelry as an example. "The color scheme is based on the limited materials available, like turquoise and silver."
Matthew's pieces, reminiscent of motifs and symbols of the West, are meant to connect the wearer to Colorado, so he takes his inspiration from "things that wouldn't be out of place if you found them on the ground." The simple yet elegant pine needle earrings from his Ponderosa collection look remarkably like the pine needles you might hear crunching underfoot during a hike in the high country. And the popular river stone pendants from his Worn Over Time collection are modeled after pebbles that were once jagged and rough but were smoothed out over time by rushing water.
"The river stones are tactile, like worry stones," says the Denver native, who now lives in Greenwood Village. "They're so satisfying to rub between your fingers."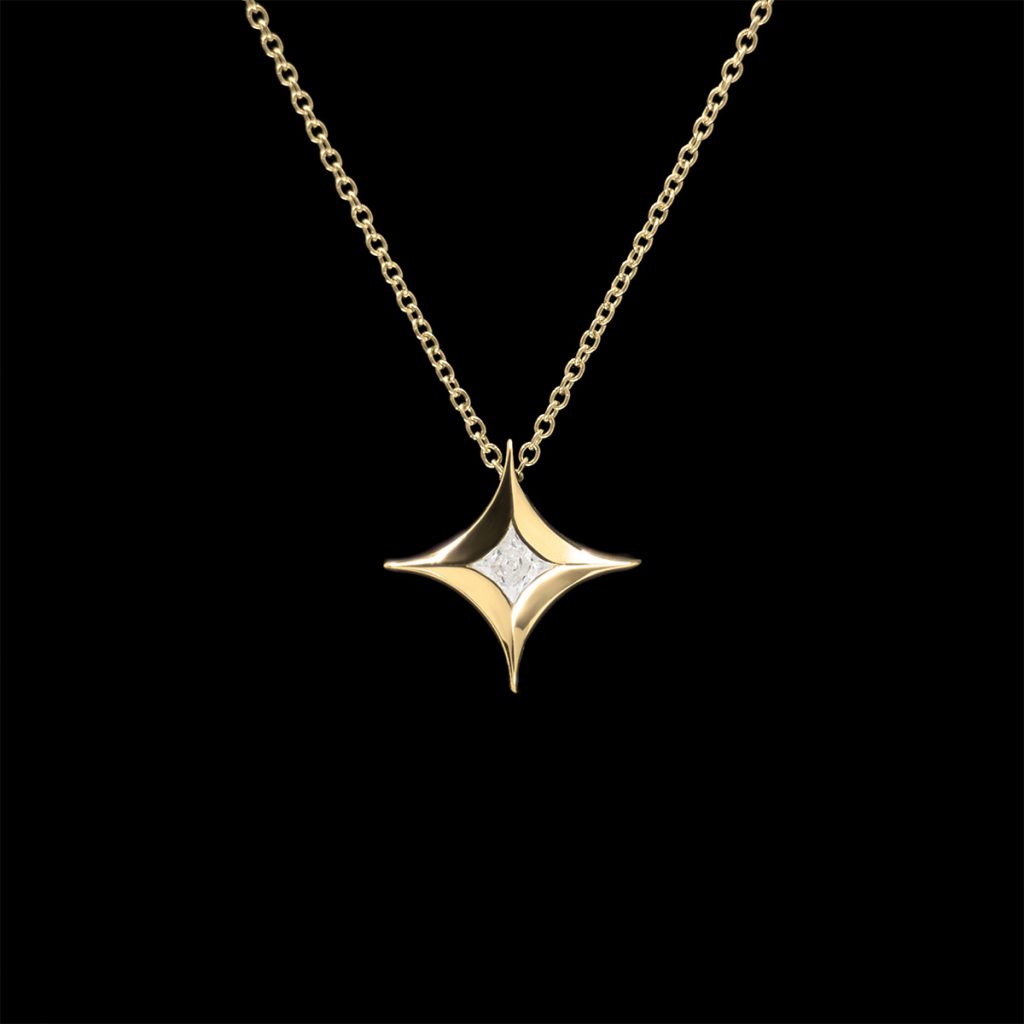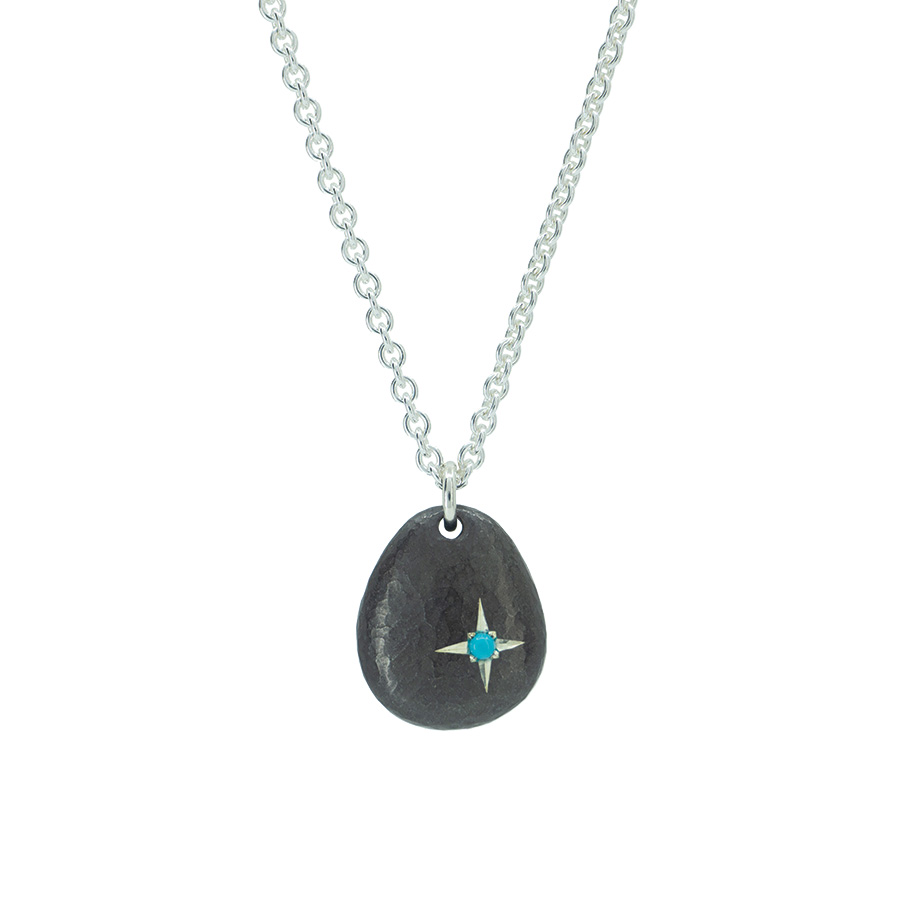 Although Matthew's online jewelry store just opened a year and a half ago, he got his start at a young age. Always fascinated with jewelry, he liked searching for little treasures in his mom's jewelry box and hiding them all over the house. So in grade school, when he had to pick someone he admired for career day, he chose Boulder jewelry designer Todd Reed: "Stepping into his studio at such a young age made me believe in the possibilities of a career in the craft."
Today, Matthew sources most of his materials as locally as possible. He uses a lot of gold and silver, significant because of the state's gold and silver rushes. "I especially love silver, because it ages beautifully, just like river stones," he says.
He also prefers working with recycled metals—melted down and resold to artisans. When he includes gemstones in his designs, he sources them locally, or at least regionally. "A sapphire from Asia wouldn't give you any kind of connection to Colorado at all," he says, explaining that he gets sapphires from Montana, garnets from Arizona and green jade from Wyoming.
Although Matthew sells all of his designs via his website, some are also available at Squash Blossom in Vail. He's hoping to expand to other area retail stores soon, because he knows that buyers—especially those investing in high-end, luxury pieces—want to touch the jewelry first.
"They'll feel more comfortable ordering it online," he says, "once they can hold it and caress it and truly understand it."