By Joyce Hendley
What's new and what's coming to the SOUTH METRO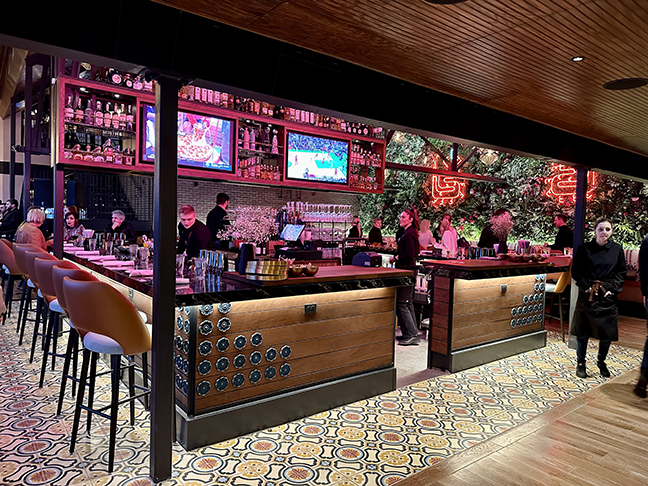 Headlines like "Dining is Back!" have been flooding our news feeds for a while now, and that's certainly the case in Denver's south suburbs—where tables are turning, so to speak, more than ever. "We're never not busy!" admits Nate Lawrence, of YaYa's Euro Bistro in Greenwood Village. New openings, new
concepts, expansions, renovations—and of course, everyone's giving their menus a fresh spring update. Here are some of the recent changes in the local dining scene we're excited about and a few coming down the road.
Mod Mexican
Margaritas were flowing at the early March opening of a Centennial branch of My Neighbor Felix, the uber-popular pan-Mexican kitchen and bar. Known for its elevated menu that showcases all seven regions of Mexico (not to mention the extensive tequila and mezcal selection, and said margaritas), the new location—in a gold-dome-topped, 60's-era landmark building—has a lighthearted Mexico City vibe. There's artwork by Mexican artist Erick García Gómez and a spacious outdoor bar and patio with two fountains. On the menu, along with favorites like tequila shrimp and braised short rib or lobster enchiladas, there's an expanded steak program that includes chilhuacle skirt steak and bone-in ribeye with side-sauce options like mole poblano and chimichurri. Or, as director of culinary Johnny Curiel puts it, "our version of what a steak should be."
My Neighbor Felix | 7209 Clinton Street, Centennial | 720.73.8616 | myneighborfelix.com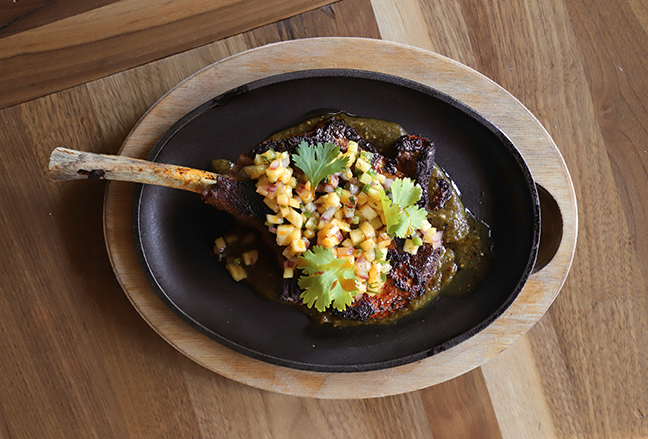 Winning With Wine
When you make any changes to a long-standing institution you tread carefully. That's why when owner Nate Lawrence wanted to renovate YaYa's Euro Bistro, a longtime Greenwood Village institution, he chose to do it gradually and keep the place open throughout. First came a more modern, lighter look and a kitchen update with a new copper pizza oven. Next, new seating and wine rooms, with a walk-under wine bridge. "Our goal is to have the number one wine list in Colorado," says Lawrence, "so why not make it fun?" Additional renovations, including expanded three- and four-season patio space, will follow into summer. But Lawrence, who oversaw the original opening of YaYa's in 1996 by its previous owners, knows what not to change—such as the over-the-top brunch, with its unlimited mimosas and bloodys, made-to-order crêpes and benedicts—and the pan-European menu that offers everything from grilled salmon salad and gyro pizza to phyllo brownies.
YaYa's Euro Bistro | 8310 East Belleview Avenue | Greenwood Village | 303.741.1110 | yayasdenver.com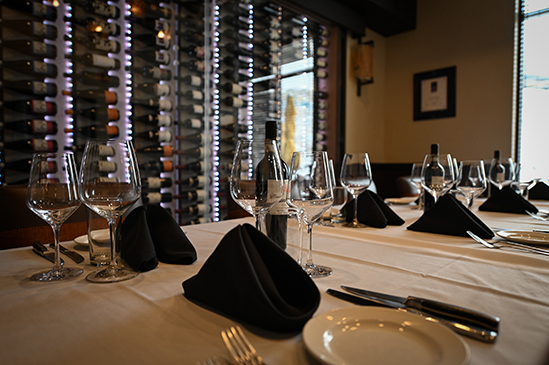 Portable Pies
Indulging a Colorado-style pizza craving has been getting easier than ever, as BeauJo's—the originator of Colorado-style pizza, some 50 years ago—has been exploring new ways of pizza-procuring beyond its six original locations. Last year it introduced a food truck, and now BeauJo's2Go, a take-out and delivery-focused location in Lone Tree. "We're creating a concept that can bring us into the future," says spokesperson Codi Bair, daughter of BeauJo's founder Chip Bair. The new venue also offers counter service and indoor and outdoor seating, so you can order a pizza to go and sit down to enjoy it without having to wait for a table—an option customers have long been asking for, she adds. That means the distance between you and one of BeauJo's signature mountain pies, with its steep-edged braided crust that holds in a heap of toppings—is potentially shorter than ever. And of course, the thinner-crusted prairie pies and crustless skillet-pizza pies, offer even more possibilities. We're on board with it all.
BeauJo's | 9234 Park Meadows Drive, Suite 300 | Lone Tree, | 303.993.5763 | beaujos.com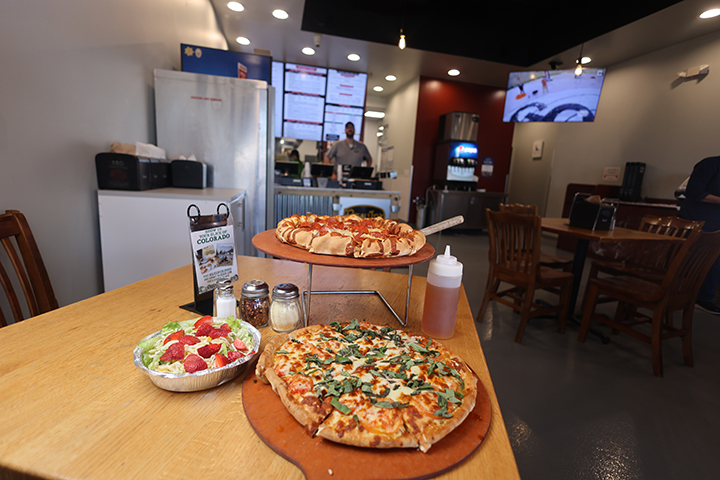 Tasteful Tavern To-Be
For a couple years now, owners and life
partners Jen Black and Brent Niedringhaus have been serving up sophisticated chef-driven tavern food and a creative cocktail menu at Black + Haus Tavern in Parker. Now, they're bringing the concept—as well as its popular wine and bourbon dinners—to Littleton. Executive chef Kurt Eichenberger will be overseeing the menu, with more room to play in a bigger kitchen. Expect to see old favorites like the steak sandwich with caramelized onion, cotija and garlic confit aioli (perfect with a smoked old fashioned), and ginger miso charred salmon. The ambiance and vibe will be similar to the energetic one at Parker, promises Black—plus "a big bourbon list, lots of wine options and great food." Opening soon.

Black + Haus Tavern| 2429 W. Main Street | Littleton | blackhaustavern.com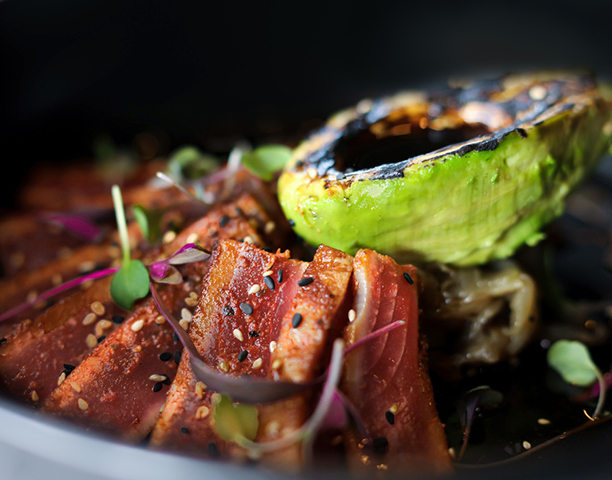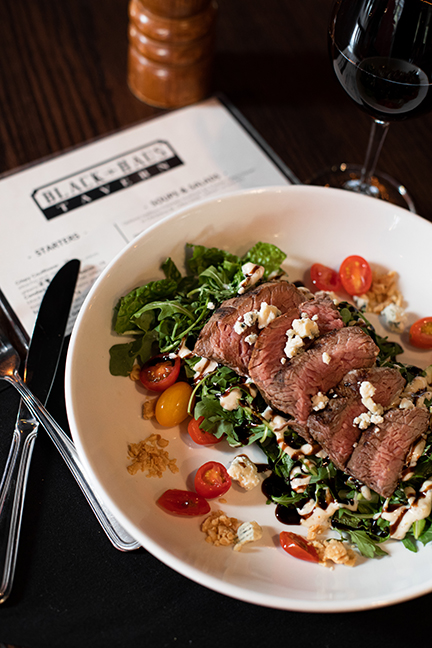 The Long-Awaited Return of Casa Bonita
The subject of much speculation, many memes, and even an art show, the date of the much-anticipated reopening of the vaunted Casa Bonita—the 52,000-square-foot pink architectural confection and restaurant/entertainment complex in Lakewood—is no more certain than "May 2023" at press time. Famously purchased by "South Park" creators Trey Parker and Matt Stone with fervent pledges to "change nothing but improve everything," it's been under a cloud of mystery ever since. Will we still be able to brave Black Bart's Hideaway? Will Chiquita the Gorilla and the cliff divers still perform? And will there still be unlimited sopapillas? No answers yet. But we have hopeful expectations for the menu, since it's helmed by Dana Rodriguez, oft nominated for the prestigious James Beard Outstanding Chef award (and currently in the running again for her Denver restaurant, Super Mega Bien). She's clearly having fun: In Casa Bonita's hiring pitch video, standing with Governor Jared Polis, she's dubbed Dana "Loca" Rodriguez. Opening in May.
CASA BONITA | 6714 West Colfax Avenue | Lakewood | 303.232.5115 | casabonitadenver.com