Born and raised in Hawaii, Troy Guard naturally infuses the Hawaiian spirit of ohana—family—into everything he does. That includes spending his precious free time with his wife and three children, of course, but it also influences how he treats the more than 450 employees who are part of his TAG Restaurant Group (TRG), and the guests who visit his many restaurants.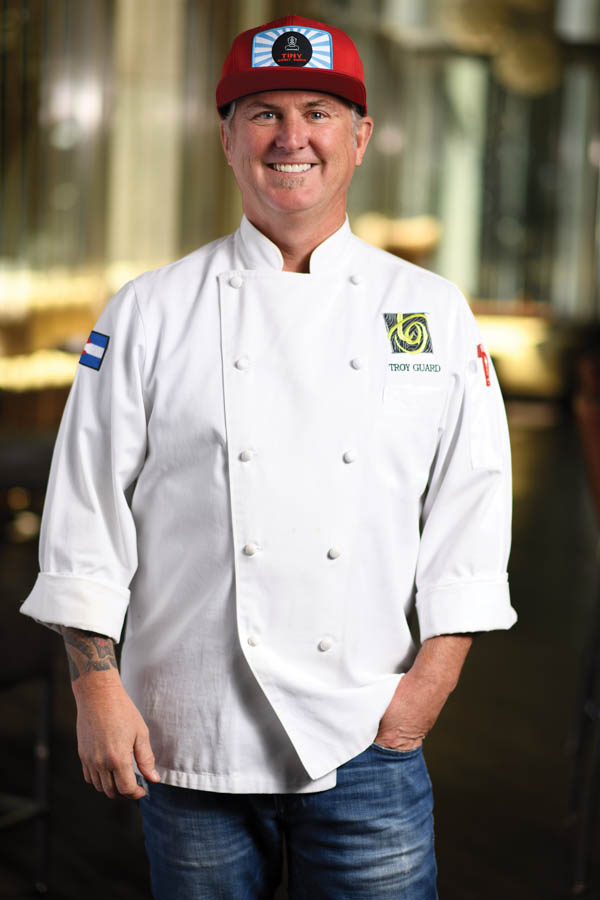 Guard has never known another industry; his first restaurant job was at age 13. At 19, he tried taking a few college courses to see if there might be another calling out there for him, but his heart just wasn't in it. "I knew it wasn't my calling," he says. "I decided I was going to stick with what I liked to do—cooking. That's when I started to look at it as a career." Throughout the '90s, he worked in restaurants in Tokyo, Hong Kong and Singapore as well as New York, Hawaii and California before moving to Colorado in 2002 and opening his first restaurant in 2009.
Today, TRG operates 13 restaurants (and counting) in Denver and Houston, across multiple concepts. Guard and Grace is a high-end, modern steakhouse, complete with an oyster bar and a posh, walk-in, floor-to-high-ceiling glass wine cellar. At the casual end of the spectrum, Bubu offers a fresh spin on build-your-own bowls, featuring seasonal, locally sourced ingredients. In between the two are HashTAG, a brunch hotspot; Los Chingones, a popular taquería; and Grange Hall, a curated collection of chef-driven food stalls, including a small-scale version of Los Chingones.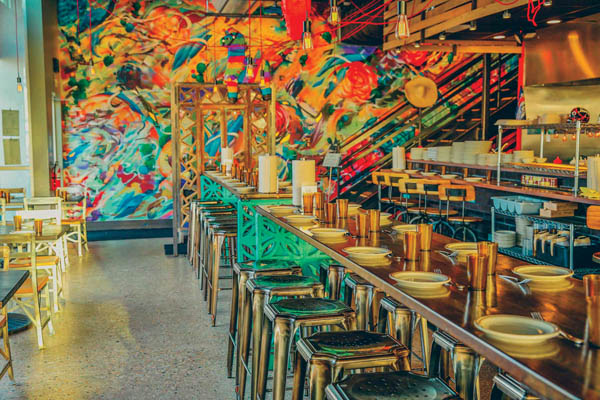 Though each concept is a bit different, they all have elements that reflect his island upbringing and his extensive globe-trotting. "I've lived in Hawaii, and I've traveled all over Asia," he says. "I like Latin and Asian influences, big on flavor and big on boldness. Not very light, but not overpowering, either. I want people to wonder 'Oh, what is that flavor?' whether it's garlic, soy or chilies."
Guard has no plans to slow down; TRG is currently working on opening more locations in both cities in the near future. He says he owes much of TRG's growth and success to the fact that he prefers to promote from within.
"It's part of our vision statement," he says. "We grow our group through our ohana, through our family. There might be someone from outside with a better resume, but I would prefer to hire someone who's already been working with us for a long time, who gets our vision and our core values. We win together, and we might have a bad night together sometimes, but we take care of each other."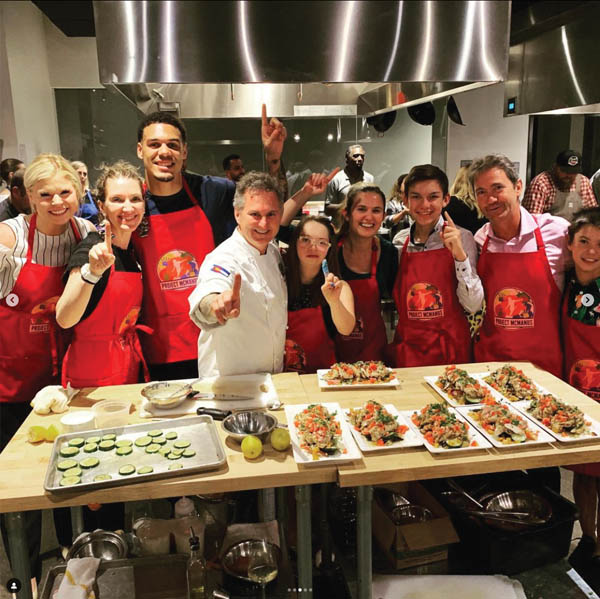 His fellow chefs from around the region (and the world) are his ohana, too. At Los Chingones, the Celebrity Chef Series invites a different chef each month to create a special taco, and the chef also gets to choose which nonprofit gets $1 from every taco sold. In August, Johnny Curiel, the culinary director of the Mexican restaurant My Neighbor Felix, introduced a taco with West Coast and Guadalajara influences including agave-roasted sweet potato and crispy garlic. In December, guests can expect a unique offering from TRG's CEO. "He's from Korea," Guard says, "so I'm really excited to see how that influences his taco creation."
Guard and Grace also regularly hosts celebrity guest chefs, including a recent collaboration with Food Network star and award-winning cookbook author Rocco DiSpirito. The event was a fundraiser for the Boulder Community Foundation, to help those affected by the Marshall Fire. "We always tie them into charity, because I want to provide the community with love and support," says Guard. "These events are a big hit, and it's fun to give our guests something new and different."
When it comes to his work and his life, Guard is truly driven by ohana, but he's also quick to practice another beloved Hawaiian tradition—aloha.
"Aloha means hello and goodbye, but it also basically means 'hey, be nice to people,'" he explains. "That should be a natural in hospitality. You should love what you do, and smile and take care of people. It's in my blood."
The TAG Restaurant Group Family
Guard AND Grace
1801 California St., Denver
500 Dallas St., Houston
guardandgrace.com

Downtown RiNo, 2463 Larimer St., Denver
Los Lounge, 2461 Larimer St., Denver
Central Park, 10155 E. 29th Drive, Denver
DTC Belleview Station, 4959 S. Newport St., Denver
Grange Hall, 6575 Greenwood Plaza Blvd., Greenwood Village (coming soon)
3541 E. Harmony Road, Fort Collins
Granite Tower, 1099 18th St., Denver
Larimer Square, 1423 Larimer St., Denver
Republic Plaza, 303 16th St. Suite 3, Denver
Grange Hall, 6575 Greenwood Plaza Blvd., Greenwood Village
10155 E. 29th Drive, Denver
6575 Greenwood Plaza Blvd.,
Greenwood Village