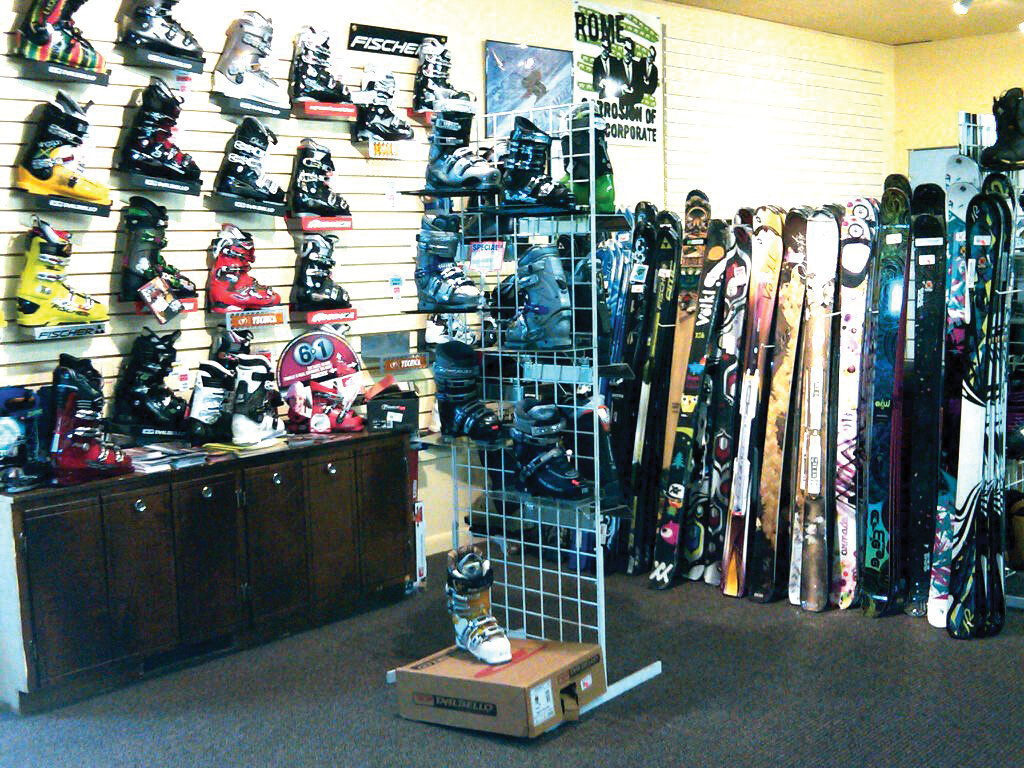 To say that most Colorado residents would recognize the name Frank Bulkley II is somewhat of an understatement. The ski industry pioneer—a Colorado Ski Hall of Famer—was instrumental in creating the Winter Park Express. He was also behind one of the first ski schools in Colorado: the Eskimo Ski Club, which is estimated to have introduced at least 250,000 children to the sport.
The state mourned his passing in 2012, but there is still a place to relish his unrelentless love of the slopes. It's called the Eskimo Ski and Board Shop, his gear boutique that opened with the club in 1939, and it's very close to home—in a small storefront off South Holly Street and East County Line Road.
Now run by Frank Bulkley III, who is in his sixties, this year marks the shop's 80th anniversary. "Besides being one of the oldest ski shops in the country, we're a specialty shop,"says Bulkley III. He fills the locale with everything needed to get in a great run, whether you're buying or renting ski gear, a board or snowshoes. The team is also a full-service repair and maintenance shop known for its craftsmanship. "We aren't a big box guy," he continues. "Big box guys play with price. We play with service, and our prices are competitive with the big guys."
The place has seen many reinventions since it opened in Winter Park during the ski mountain's first year. Following World War II, where Bulkley II taught skiing and rock climbing to soldiers of the 10th Mountain Division and served as a first lieutenant with the 42nd infantry in Europe, he reopened the shop in Denver. "And it just kind of grew from there," says Bulkley III. "He was one of those guys that had no problem taking chances. He was a good entrepreneur."
Dad passed those business smarts on to Bulkley III, who has worked at the shop since high school lacing up and fitting ski boots, and then some. "I think I always liked skiing more than my dad," he says. "For some people skiing is just fun and recreation, but for me it has always been a real lifestyle."
Skiing has, to say the least, changed since the shop's beginning. For the Bulkleys, the biggest shift was the creation of large skiing conglomerates like Vail Resorts, Inc. and Alterra Mountain Company, Eskimo's largest competitors. But the family isn't worried. Service and product expertise, Bulkley III says, have kept them fighting the "big guys."
The Eskimo Ski Club remained at Winter Park until last year, when the resort announced that it needed club headquarters for more employee locker space. Bulkley and his sister, who was running the ski school, have no plans to reopen the club themselves, but wouldn't mind if Winter Park or any of the instructors started it up again. "Dad, and he passed this along to me, believed that, yes, you have to make money doing this," says Bulkley III. "But rather than gouging people, he wanted to try to get as many people skiing [and now snowboarding] as possible. … I try to make a business out of this, but if I could pass the love of the sport on to customers for free, I would."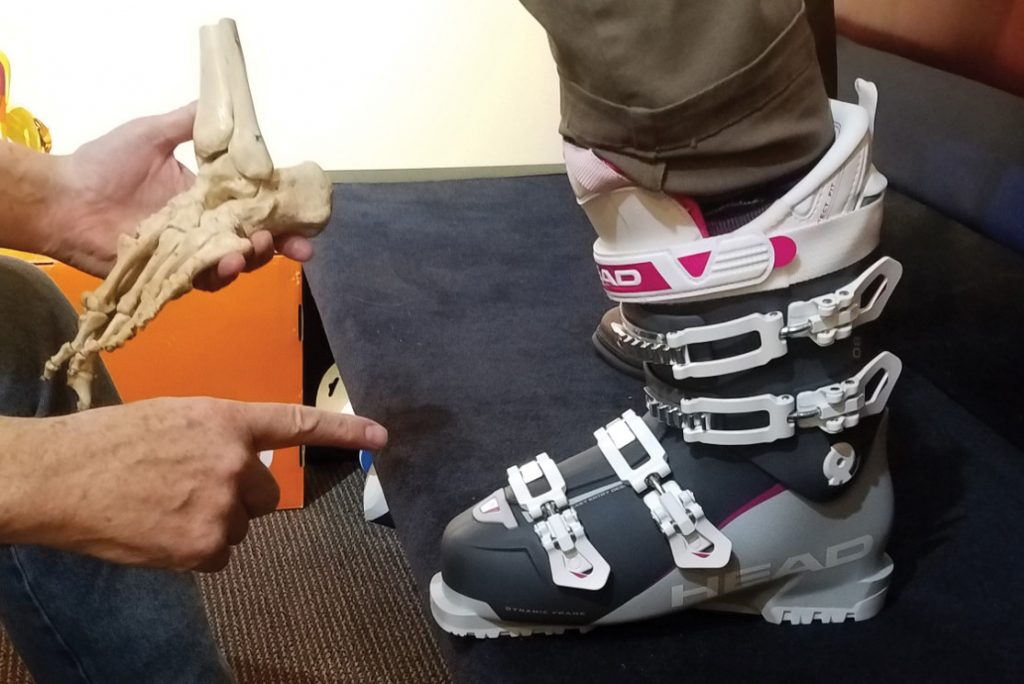 THE ANATOMY OF A SKI BOOT
Even as the owner of Eskimo Ski and Board Shop today, Frank Bulkley III still considers his title to be boot fitter. "A lot of people who come to the shop don't know I own the place," he says. This is how he analyzes for a perfect fit.
FLEXIBILITY: To start, Bulkley watches the flexibility of the wearer and then the boot. There are four to five tests he does to determine someone's range of motion, measuring the flexibility of knees, ankles and arches. He has shoppers sit in a "90-90-90" position where the ankles, knees and back are at, you guessed it, 90 degrees. Then he sees how far you can roll up on your heels and, by pulling your big toe, tests how far arches flex. Overall, less flexibility means a softer boot and more flexibility means a more expensive, stiffer boot.
FOOT SHAPE: He checks for foot width and length and whether or not you have an insole, a high or low instep, flat feet or feet that "roll" to the outside.
BOOT FIT: A big focus for Bulkley, and it should be for you, is tightness. If a boot is too loose, you'll have to work a lot harder to get your skis to perform, "plus you can get cramps," he says. If the boot is too tight, "your feet fall asleep and freeze when you're out. It gets very uncomfortable."
GEAR UP
Eskimo Ski and Board Shop
Centennial
303.761.1101