Michele Morris'passion for cooking extends to culinary tours of Italy, a massive cookbook collection and a gorgeous home teaching kitchen.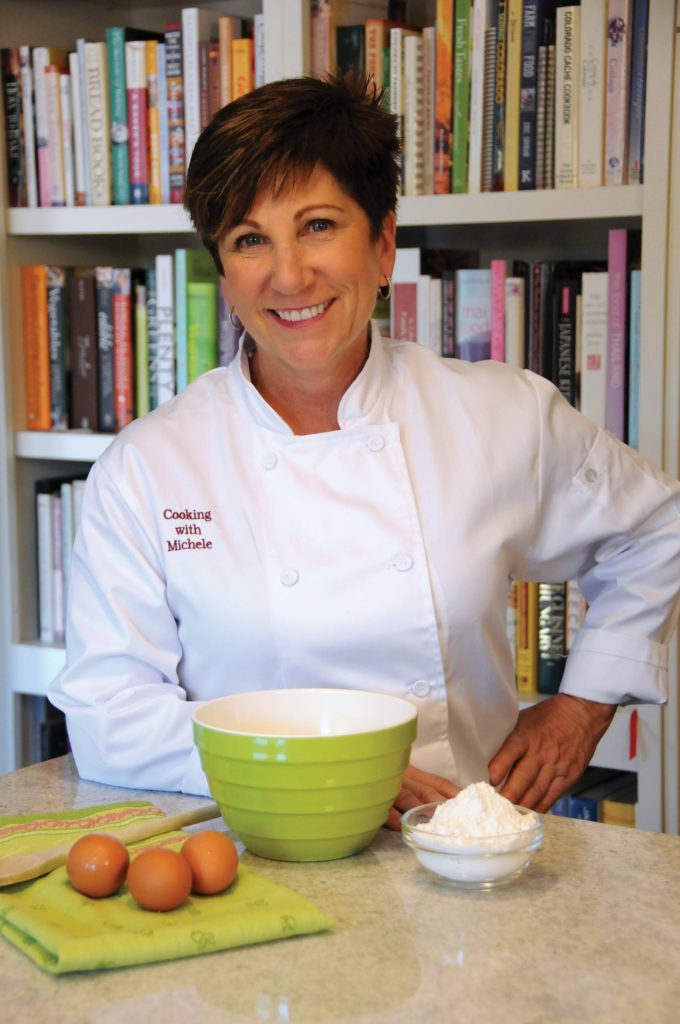 Life, as south Denver's Michele Morris sees it, has been a tremendous journey. After 25 years in the tech industry, the Colorado transplant stepped away from her lucrative career in 2006 to launch a cooking business. And over the past 14 years, the culinary professional, who authors the excellent CookingWithMichele.com website, has amassed thousands of followers while adding a slew of additional food-related titles to her impressive resume: cookbook author, travel guide, recipe developer, food photographer, philanthropist, chef and culinary instructor. 
Her yearly culinary trips to Italy are legendary, as are her private events with south suburbanites. And she's renowned for her volunteer efforts too, including a Hall of Fame chef educator position with Cooking Matters, which helps those on limited food budgets shop for and cook healthy meals. "I believe strongly in giving back to our communities, and I made a decision to focus my efforts around food, cooking and hunger issues. It's heartbreaking to me that a country as affluent as the United States has such an issue with food insecurity," says Morris. "Through my work, including my food blog, I help bring attention to issues surrounding childhood hunger and food insecurity in our country." What else does the gastronomic powerhouse have on the burner? We recently caught up with Morris, who weighs in on her favorite cookbooks, her proudest moment as a chef and more.
How many cookbooks do you own, and which are your favorites?
"At one point, I had a collection of more than 600 cookbooks, but I pared down my library to a mere 350 or so a few years ago when I moved. I typically don't use cookbooks for recipes, but I do peruse them for inspiration, food styling and photography ideas. My favorite cookbooks are Colorado Organic by Jennifer Olson; Farm Fork Food from Boulder chef Eric Skokan; and Harvest to Heat by Darryl Estrine and Kelly Kochendorfer. They all showcase farmers and include gorgeous photos."
Which ingredient best personifies Colorado?
"When Farcountry Press hired me to write Tasting Colorado, my mission was to create a cookbook featuring the very best of what Colorado has to offer. While we have ingredients that people associate with Colorado—chiles, peaches and bison, for example—I found that it was more about our attitude toward food, our insistence on high-quality local ingredients and our relationship with our farmers and producers, that typified how Coloradans think of food and cooking."
Most undervalued ingredient:
"Salt. Iodized salt doesn't really taste anything like salt, but once you start tasting and cooking with a variety of others, from coarse kosher for cooking to flaky or minerally sea salt for finishing dishes, it'll change your food dramatically. Learning to season in layers as you go makes a big difference in the final dish."
What does your kitchen look like today, and what are your prized pieces of equipment?
"I designed my current kitchen to host cooking classes and dinner parties. Half of it is dedicated to the ovens, a stove and a sink with plenty of counter space around each; the other half has a large island with seating on both sides. I love my Wolf gas stove and double-wall ovens and won't ever buy another brand. Probably the smartest design element of my kitchen is the inclusion of two large appliance garages adjacent to the island; one holds the toaster, coffee maker and espresso machine, while the other holds my mixer, blenders and food processor."
What should every home cook have in their kitchen?
"A chef's knife that fits your hand. Try out several to find what feels right and be sure to keep it sharp. Once you learn knife skills with a chef's knife, you can work quickly and efficiently with most recipes and really don't need tons of other gadgets."
Proudest moment as a chef:
"My first cookbook, Tasting Colorado: Favorite Recipes from the Centennial State, won the coveted general nonfiction Colorado Book Award the year it was released. It's one thing to be able to cook, but another to curate recipes from chefs and rewrite them into a consistent style and voice. I also shot all of the food photography for the book, with no formal training as either a stylist or a food photographer."
Right now, at this very moment, what do you value most?
"The COVID pandemic has stripped us of so many things, but it's also helped me appreciate my family and friends. Most of my volunteer work has been put on hold due to COVID restrictions, so I agreed to babysit for my nearly 3-year-old grandson to ease the burden for his parents. It's been a special bonding experience and certainly a gift in this difficult time."
What's on the horizon?
"I'm working on a project with a friend and colleague in Italy to produce streaming cooking classes and give viewers the chance to buy a collection of Italian ingredients from a U.S. importer for each lesson."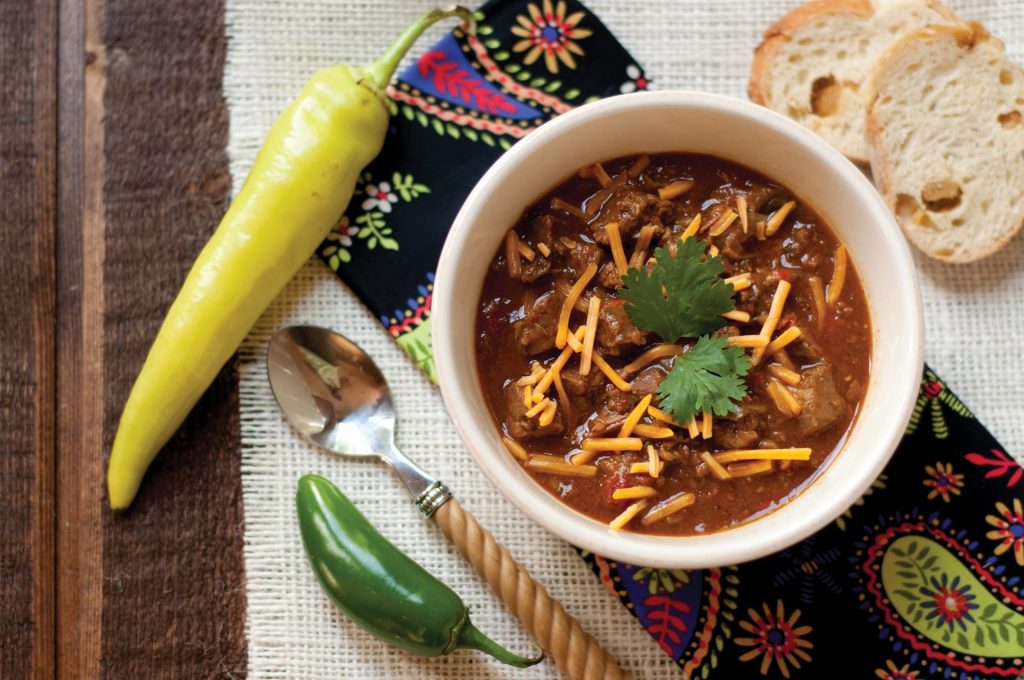 Andanda in ITALIA
While we wait for the green light to travel to Italy, Morris (who is currently accepting reservations for her 2021 tour) has trip planning advice: 
1."People reach out to me every week asking for help putting together their vacation plans for a trip to Italy," says Morris. The biggest planning mistake she sees: Sojourners often try to take in
too much in one trip, or focus solely on the touristy areas of Rome, Florence and Venice.
"I recommend picking a region you'd like to explore and splitting your time between a big city and either smaller towns or the countryside: Venice or Milan and the lakes region in the north; Florence and the Tuscan wine country in central Italy; Rome and Sabina, just south of Tuscany; Naples and the Amalfi Coast; or Lecce and the Salento in the south."
2. No matter where you go in Italy, there's remarkable food at every turn—but the type of food is markedly regional. In the north of Italy, the "foods are heavier and include butter and cream. And the starch tends to be rice-based, often risotto in the northwest and polenta in the northeast," notes Morris.
The central part of Italy—Emilia-Romagna—"is home to many industrial farms, as well as Parmigiano-Reggiano cheese and balsamic vinegar, which is produced there," she says. Bread is also plentiful, notably stale bread in salads and soups, and if you eat pasta in central Italy, it's typically made with soft flour and eggs. "In the south, high-quality extra virgin olive oil is drizzled over everything, and the pasta is made with hard durum wheat and water," she shares. 
3. "The wines of the various regions of Italy follow the food, so I always recommend drinking what's grown and popular in the region you're in," says Morris.