THE RESTAURANT: YAYA'S EURO BISTRO
THE FARE: European and Mediterranean fusion
GIVE US YOUR ELEVATOR PITCH: "Family, inviting, detail-oriented, sophisticated and whimsical"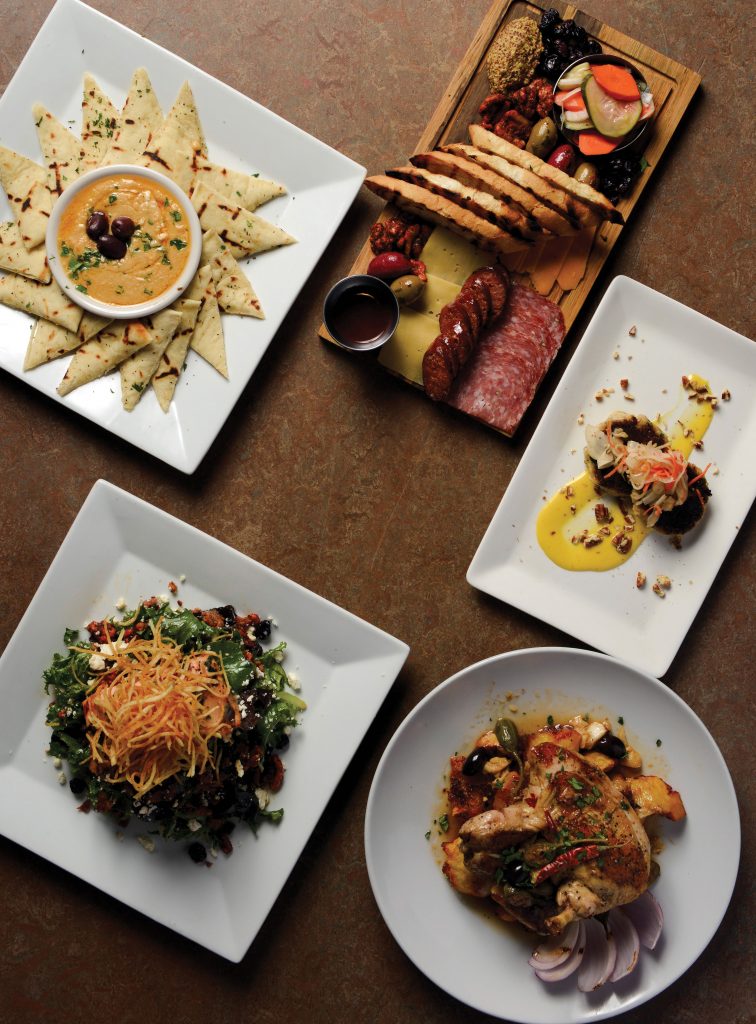 How would you describe your cooking style?
"I'm definitely not traditional," says Cameron Meador, YaYa's Euro Bistro executive chef. "I have an appreciation for the traditional method of cooking and putting dishes together, but I like to put my own spin on things."
A lot of people are familiar with Yaya's. What's something about the restaurant regular diners don't know?
"No matter your title at the restaurant or with the company over YaYa's, PB and J Restaurants, Inc., on your 15th work anniversary the company will buy you a Harley-Davidson motorcycle. I'd say probably 11 out of the around 18 employees currently here at YaYa's Denver, including dishwashers, have Harley-Davidsons." Meador, who has only been at Yaya's for six years, is awaiting the day he gets his Harley.
What's your favorite thing to eat on the menu?
"One of our staples is an oven-roasted chicken. I'm pretty partial to chicken overall, but this dish uses super reduced chicken stock with a pretty ridiculous amount of butter. Then, there are fried potatoes, olives and just a lot of things that I like."
What's a favorite meal you've created for the menu?
"I once did a chorizo-cured duck confit with Manchego cheese grits and a tomatillo mostarda. A lot of people around here don't really know about grits— from my experience they are more of a Southern thing—so I liked being able to introduce that. Overall, everything in the dish just paired well."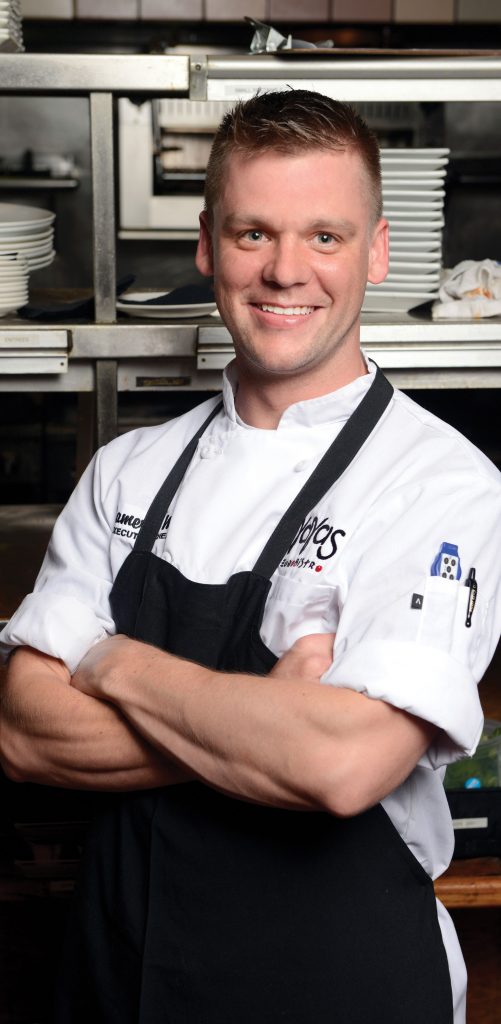 How do you go about developing a menu?
"It's a lot of brainstorming, really. Some of the development involves looking at magazines. One of my favorite books is The Flavor Bible. The book literally goes from A to Z listing different ingredients; you can pick any kind of protein, fruit or anything you want to be your base for a dish and find things that could accompany that item.
"The chefs that I work with and I then sit down and bounce ideas off of each other. Everyone gives their input for a dish and then it's a final product."
What would you say is your best meal?
"My favorite meal to cook at home is fried chicken and collard greens."
What one kitchen tool can you not live without?
"A pasta roller."
What is one of your favorite restaurants in the area?
"Los Chingones in the Denver Tech Center. The restaurant has these chorizo and pork nachos that are out of this world. I've tried my best to recreate them at home several times, and I've come pretty close."
Greenwood Village
303.741.1110
FOOD CHAIN
Two other fusion finds
THE RESTAURANT: Asuka
THE FARE: Specializes in ramen and poke
YELP RATING: 4.5 stars from 51 reviews
TRY IT: Greenwood Village, 303.779.3688
THE RESTAURANT: Garnish
THE FARE: Indian fusion
GOOGLE RATING: 4.3 stars from 238 reviews
TRY IT: Greenwood Village, 720.573.6147
NEXT: Los Chingones DTC