THE RESTAURANT: LOS CHINGONES DTC
THE FARE: Modern Mexican cuisine
GIVE US YOUR ELEVATOR PITCH: "Innovative, chef-driven, exciting and welcoming"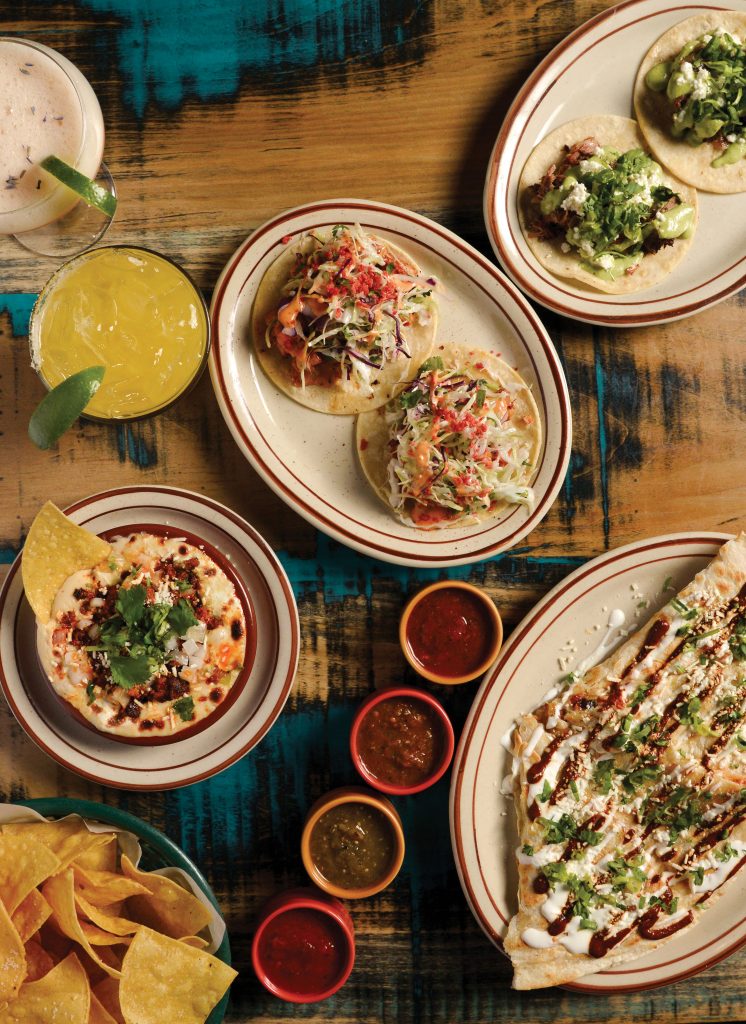 You often get to design your own tacos. What are some of the best you've created?
"I would say my top two so far are a gyro taco, which was a really good seller, and a Cubano taco, which was like a Cubano sandwich but simplified," says Los Chingones DTC chef Nick Ramsour.
What is your favorite item to cook on the menu?
"I don't necessarily have a particular favorite meal. My favorite thing is more that every single piece of food in our building is created from scratch. When I'm building a taco on the line, I know that everything from the marinade to the chicken to the toppings to the sauces is created in-house with our own hands."
How about your favorite thing to eat on the menu?
"It's going to sound funny, but I absolutely love our adobo chicken taco. That was, even before I worked here, the first thing I ate at the restaurant. It's a simple taco, but at the same time really, really flavorful. It's topped with crushed Takis, which are like Flamin' Hot Cheetos but crunchier. Those with the guajillo ranch and chicken make a really interesting bite."
What items do customers order most?
"That's a tough one. For tacos, our chicken taco and brisket taco are the top sellers. As far as the rest of the menu, the quesadillas are a favorite. We also have really nice nachos called Pig Nachos. The chips are topped with different kinds of pork; it's indulgent and flavorful."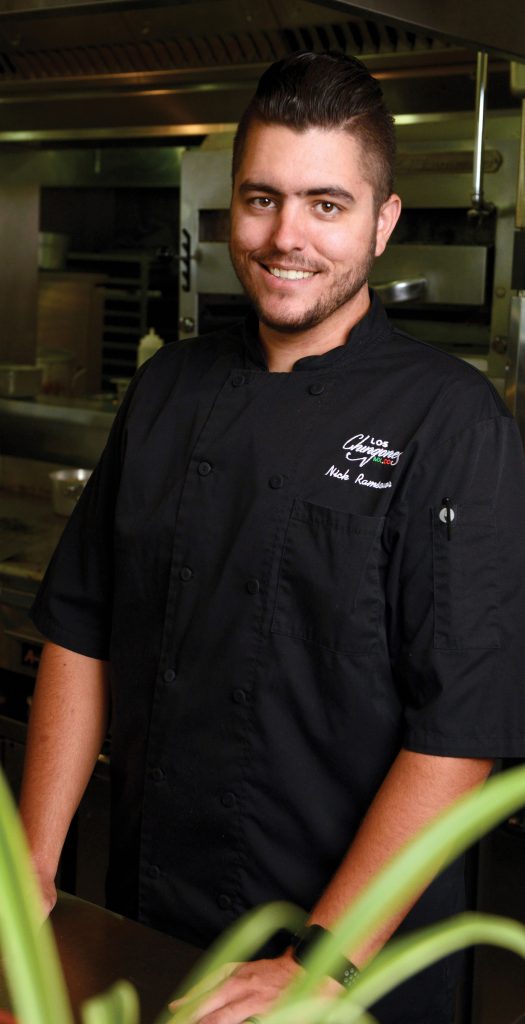 If you weren't cooking, what would you be doing?
"Probably something outdoorsy. I love fishing, camping, hiking and all of that stuff. I've always had the childhood dream of being something like a park ranger or a fishing guide."
What's your go-to meal at home when you want to impress guests?
"It depends on the season. In fall and winter, I love to do braised and roasted meats, like a meat and potatoes kind of meal. In summer, I work on the grill as much as I can."
What is one of your favorite restaurants in the area?
"For a quick and easy lunch, I really like Cuba Cuba Sandwicheria DTC. It has really good Cubano sandwiches, pork, rice and fried plantains."
Denver Tech Center
303.567.4258
FOOD CHAIN
Two more destinations for great Mexican food
THE RESTAURANT: Yolanda's Tacos
THE FARE: Authentic Mexican bites
YELP RATING: 4 stars from 215 reviews
TRY IT: Greenwood Village, 303.792.2664; Castle Rock, 303.663.9300
THE RESTAURANT: Sabroso! Fresh Mexican Grill
THE FARE: Mexican street food and more
GOOGLE RATING: 4.6 stars from 324 reviews
TRY IT: Centennial, 303.770.0114