Brought to you by The Sebastian Vail, A Timbers Resort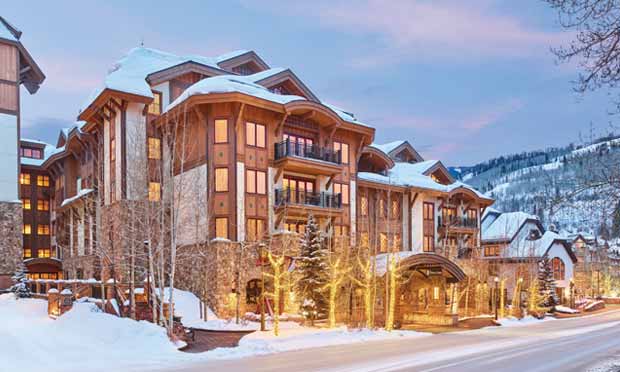 With winter's first snowfalls dusting the Rocky Mountains, now is the time to consider how best to maximize your ski season. The Residences at The Sebastian have been the perfect answer to many a world-class skiers' dreams. In fact, our owners and guests voted us No. 1 in the 2019 Condé Nast Traveler Readers' Choice Awards Top 20 Hotels in Colorado/USA.
Located in the heart of Vail Village with easy access to Gondola One via an exclusive, slopeside Base Camp ski valet, the luxury Private Residence Club offers the best of all worlds: seamless mountain access for the first-chair fanatic and all the luxe Vail Village trappings for the more aprés-focused. Even more, ownership extends a number of five-star amenities, services, exclusive perks and privileges to enjoy while in-residence.
Unwind amidst contemporary art in the cozy confines of The Library or take advantage of exclusive owners' pricing to indulge in craft cocktails at Frost, savor delectable cuisine at Leonora or relax into a Rocky Mountain-inspired massage to soothe sore muscles at Bloom Spa. Owners also enjoy exclusive valet parking—a must in the Village—plus access to stunning and soothing mountain-view hot tubs and pools, a Games Room, Tykes Room and state-of-the-art fitness center. Every detail has been anticipated to ensure every stay exceeds expectations.
And perhaps the biggest perk? The Residences at the Sebastian do away with all of the traditional hassles of home ownership—no off-season maintenance required. Scaled ownership to your lifestyle means a vacation home where a dedicated team has dutifully coordinated every aspect of your stay, so you can start making memories the moment you arrive. With Vail so convenient to the Front Range, making the most of short-notice escapes to your favorite mountain getaway has never been easier.
When you're ready to venture beyond Vail, ownership at the Residences at The Sebastian also provides the opportunity to enhance your vacation experience with unique and enticing benefits. The most remarkable of these is privileged reciprocity, which allows owners the opportunity to trade vacation time with other destinations in the portfolio: Think surfing in Kaua'i or wine-tasting in Tuscany.
To make travels far more exciting and enjoyable, an incomparable host of preferred privileges from some of the most recognized travel and lifestyle partners in the world—including Sentient Jet and Hertz—are also features of ownership.
The Residences at The Sebastian in Vail is paradise, perfected. To learn more about ownership, email info@residencesatthesebastian.com or call 970.306.4519.
For more information, click HERE.