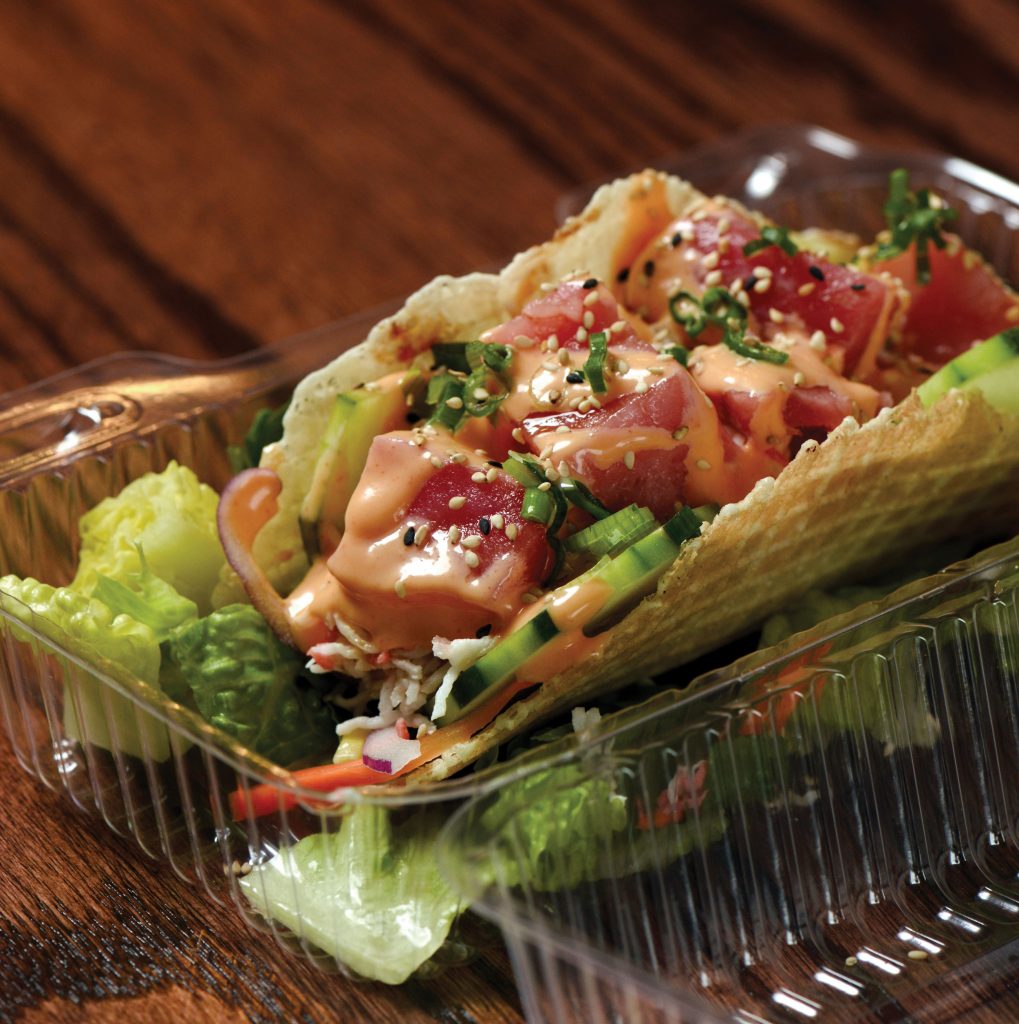 First there were bowls and hand rolls, then burritos. Now, raw fish has taken on a decidedly quirkier form at Corner Poke.
Hold out a hand for the eatery's poke tacos. "We wanted to do something different and offer something that people don't already have in Denver," says head chef Jun Feng. "We are the only ones that we know of who do poke tacos. We thought it would be a great way to get people to try something new, rather than ordering the same sushi rolls."
Fresh, sushi-grade fish is piled atop a bed of complementary ingredients on five distinctly unique taco creations: Orangé U Hungry, Forget Me Not, Tropical Green, Monster Blue and Sriracha Red. Feng's favorite is the Orangé U Hungry, a combination of tuna, mango, cucumber, red onion, crab salad, shoyu spicy aioli, sesame seeds and green onion. "It's both sweet and spicy, which makes the taco feel like a combination of an appetizer and dessert. It's a nice mix of flavors," he says.
Monster Blue is for spicy salmon lovers, the spicy fish topped with corn, edamame, crab salad, seaweed, ponzu and spicy aioli. Not a fan of raw fish? Forget Me Not highlights tasty teriyaki chicken, while Tropical Green offers a nice balance of fresh veggies, fruit and seared shrimp.
Feng's advice for first-timers: Order the poke tacos as an appetizer and try to narrow down your favorite. Challenge accepted.
EAT HERE
Corner Poke
Greenwood Village
720.381.6796