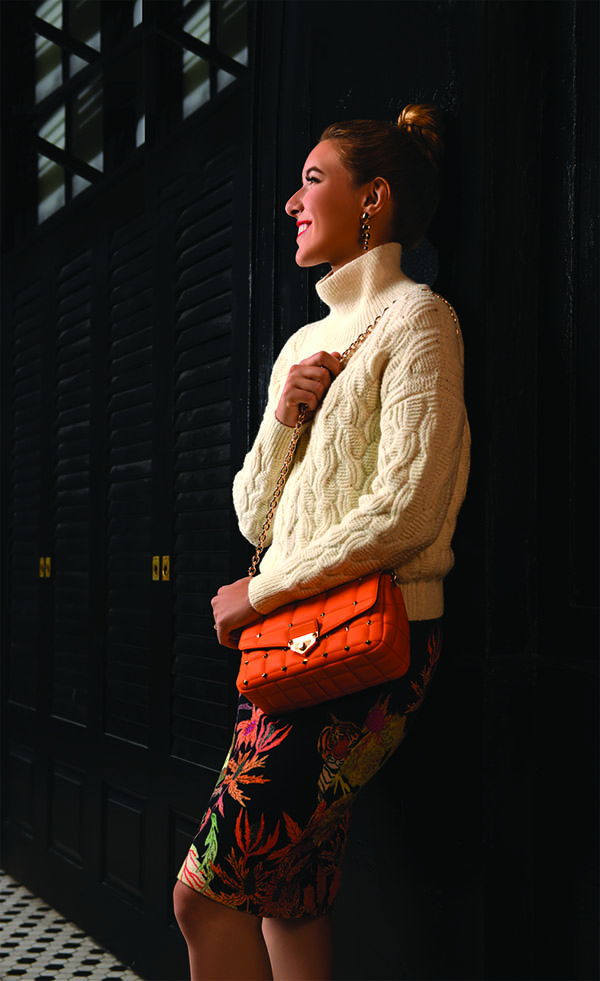 It's that time of year again – the temperature is about to drop, and you're itching for a wardrobe rotation. And as many of us are slowly returning to working in-person, it doesn't mean we have to forego our comfort. With trends ranging from bright hues to chic chunky knits and touches of shimmer, you're bound to fall (pun intended) in love with the ensembles we found at the one and only Park Meadows Retail Resort. So cue the turning leaves, pumpkin spice, football games and chilly mornings as we welcome autumn and all the fabulous fashions that come along with it.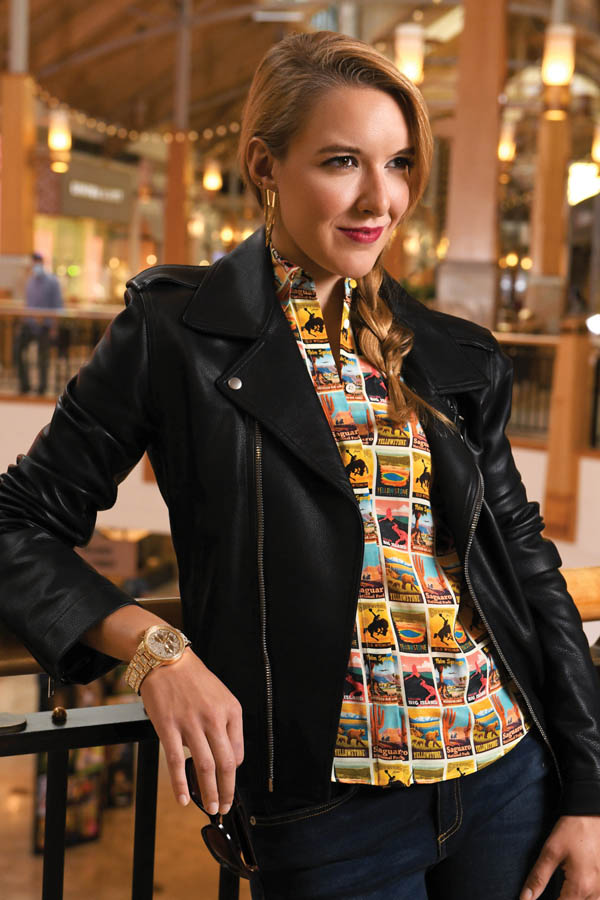 Now is the time to invest in a go-to coveted black leather jacket. Add some flair when layered with a silk printed blouse and snazzy heels you've been dreaming about.
Incorporate easy-to-wear versatile pieces like a classic tee, lightweight diamond-quilted gilet and stylish hat to instantly upgrade your look and protect you from the mile-high sun.
Not quite ready for buttons or form fitting garments? The feeling is mutual. No harm in continuing to feel comfortable in a wide-leg silhouette, balanced with your essential mock neck top in an on-trend hue. Turn the style up a notch by going bold with jewelry — take out those danlgling diamond earrings and let them shine (see page 42 for this look).
Gents! Don't be shy to lend your sport coat to your lady to polish off her athleisure wear look as needed. And a note for yourself to remember … This versatile piece can always be paired with jeans and easily later swapped for trousers or a casual pant for a crisp look depending on the occasion. It will be your looking good go-to.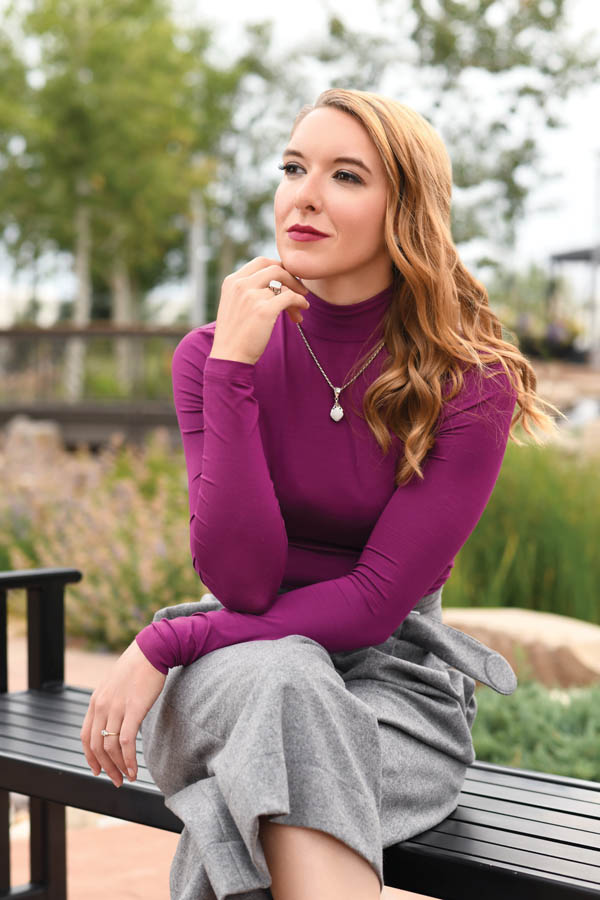 While we're no strangers to sweaters and layering, and and already have quite the collection, there's no denying the urge to add more. A mixed-gauge crewneck sweater in a soft blend of Italian wool and camel hair, plus a pair of luxe wide-leg paperbag waist culottes creates an instant ensemble you never knew you needed. Yes, you can have it all when you mix and match pieces with different textures, and the result is fall-tastic.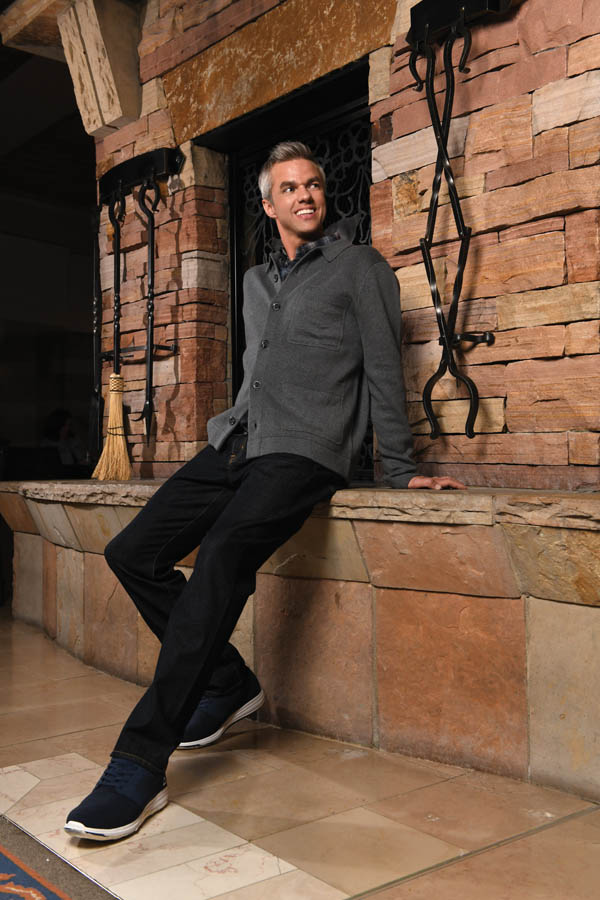 As we reenter the world this fall, take inspiration straight from the runways with a "give it all you've got" mentality. Pair a chic chunky knit in a neutral tone with a bold, striking hued accessory for an instant attention-grabbing look. And spice up your skirt collection with vibrant patterns or touch of shimmer (see cover for this look).
Looking to enhance his closet too? Continue to stock up on the Colorado essentials — base layers, pullovers and knits. Breathable moisture-wicking and wrinkle-fighting fabrics are ideal for layering without sacraficing comfort or style.
From the time your alarm goes off, it's go go go, and for most of us, September takes on a new level of busy. Beetween pilates class and running errands, lunch meetings and emails to send, time doesn't always allow for an outfit change, which is why athleisure is the miracle that makes it all happen. The versatility of these pieces allows you to look stylish and poised with just a few tweaks (think cute kicks, cardigan and a leather jacket). Plus, who doesn't love an all-day buttery soft fabric with support that feels like a gentle hug and side stash pockets to hold your essentials.