Gifts that are big on love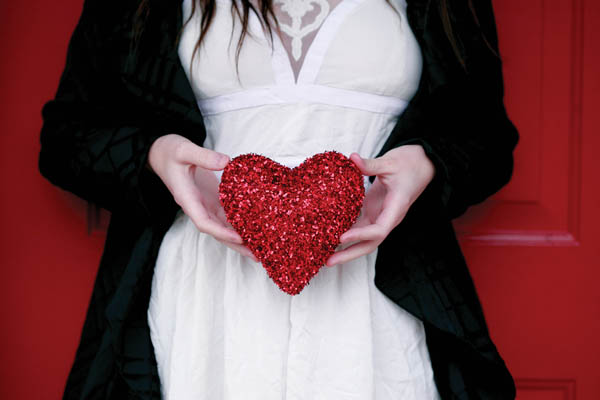 BAUBLES
Twisted Wardrobe twistedwardrobe.com
Omala Rosy Cheeks earrings by Artisan Made
These fabulous pink and red earrings are made of diamond-shaped, ethically sourced beads. Handcrafted from natural animal horn, they are sustainable and upcycled.
Copper Patina necklace by Artisan Made
The handpainted cream details with flowers and leaves give this necklace a classic yet whimsical look. Perfect for budding love.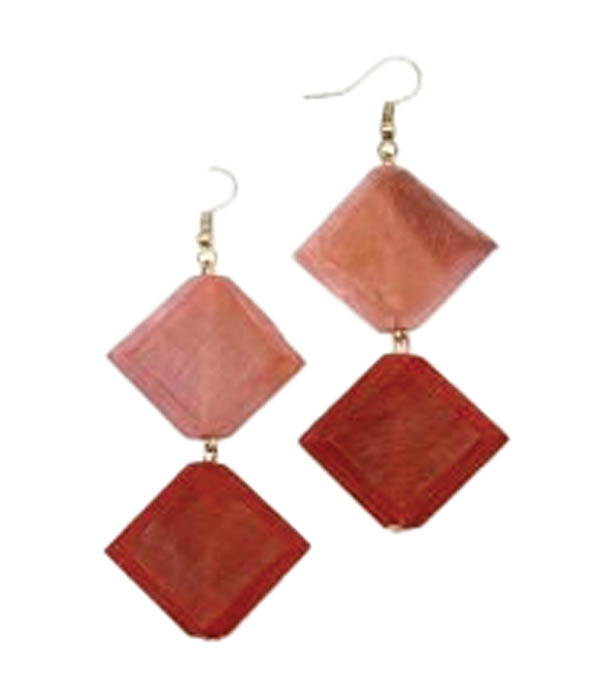 shinola shinola.com

Guardian Petoskey Cufflinks
Northern Michigan treasures that vary slightly in pattern and color, Petoskey Stones make these, fixed studded back cufflinks in antique-finished brushed sterling silver a classic choice for memorable occasions and the ideal accent to any finely tailored dress shirt.

The Woods thewoodsfinejewelry.com
A strand of pearls
This modern take on a classic strand of pearls can be worn long or doubled up for a shorter look. The freshwater pearls are wrapped in sterling silver with a pavé diamond clip to be dressed up or down.
Rose quartz is the stone of unconditional love, and this bracelet embodies that love with a pink enamel heart set with pavé diamonds. It's a daily reminder to give and receive love.
THE WAY TO THE HEART
Private Chef camilleshoemaker.com
A curated dinner filled with love from personal chef Camille Shoemaker comes complete with seasonal dishes made from hand-selected ingredients to inspire your palate.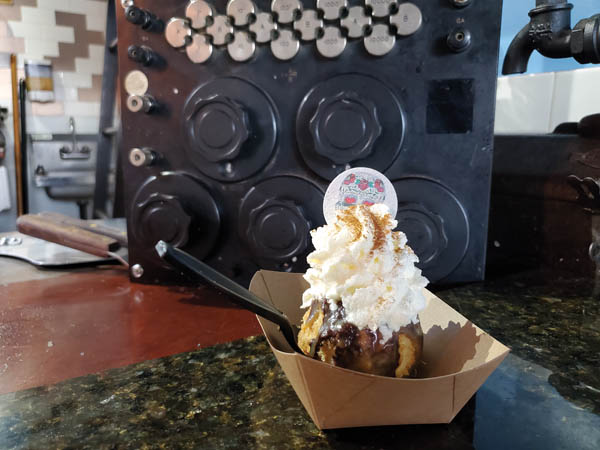 The Inventing Room tirdenver.com
Inspired by the whimsical 1971 film, Willy Wonka and the Chocolate Factory, in which Violet turns violet, The Inventing Room Dessert Shop creates magical and seemingly impossible treats right in front of your eyes. Check out their calendar of events to inspire your love with the science of sweets.

Dionysus Food and Wine Bar
The god of wine, fruitfulness and ecstasy is sure to offer a Valentine's night to remember with over 120 wines and a menu to match.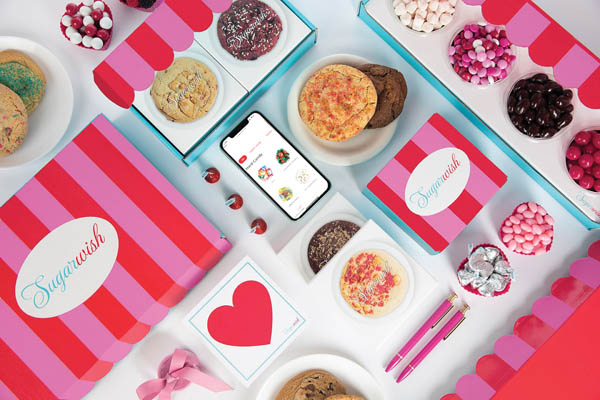 Sugarwish
Give sweets, savory or signature wines in a custom box that's curated by you for your special someone. Even your four-legged loves can get a Sugarwish box!
SPAAAAAS
Ethereal Day Spa etherealdayspa.net
Induldge yourself or your lucky loved one from head to toe, inside and out. Choose from such perfectly pampered packages as the Natural Radiance, Blissful Touch and Heavenly Flee.
BeauVisage bvspa.com
Surprise your guy with a relaxing and therapeutic cleansing, exfoliation and extraction facial that's designed specifically for men. Offerings include products that calm, soothe and relieve shaving irritation and a face, neck and shoulder massage that will leave him feeling and looking like the hunk he is.
Novuskin novuskin.com
Since it's technically Red Carpet Season, there's no better time to get the VIP treatment! The Red Carpet Facial at Novuskin combines hydradermabrasion and the FDA-approved Fire & Ice skin treatment designed to safely resurface and rapidly rejuvenate the skin with little or no downtime. Try the 3-in-1 hydra peel system using the patented Vortex-Fusion water facial that exfoliates, extracts and hydrates skin with a spiral design that delivers painless extractions. It's an elite spa service that leaves you ready to walk your own red carpet.
Curate A Local Mercantile curatemakersmarket.shop
Create an at-home spa experience with a beautifully wrapped aromatherapy kit from Subtly Chic. It's the perfect gift to relieve a
little stress and rejuvenate mind, body and spirit.
UNEXPECTED WHIMSY
Artisan Center artisancenterdenver.com
Filled to the brim with fanciful gifts made from local and global artists. From jewelry to pottery, candles to picture frames—no matter what gift you choose, you'll bring the magic when your sweetie opens that brown box with the signature colorful ribbons.
Papersource papersource.com
Declare your love to a four-legged friend in the most subtle way with a doggy print.
Celebrate with a card filled with four L-O-V-E sparklers!
Capture the details of your love story in this unique fill-in book written by M.H. Clark and Illustrated by Justine Edge. I Wrote A Book About Us contains fun and meaningful prompts that make it easy to create a one-of-a-kind gift for someone special. It's a personal, sentimental to share for a birthday, an anniversary, Valentine's Day, or just because!
Palettes of Love artisticfoxstudio.com
Artistic Fox studio is a creative art studio led by professional artists for adults and children with creative drawing skills in different techniques such as acrylic painting master class, teen art parties and other age-appropriate sessions for all levels.
LOVE IN ACTION
Love Potions from the Vine botanicgardens.org
Get all hot and bothered with exotic plants used as aphrodisiacs to inspire and seduce. stimulated lovers'…imaginations…for years at the Denver Botanic Gardens.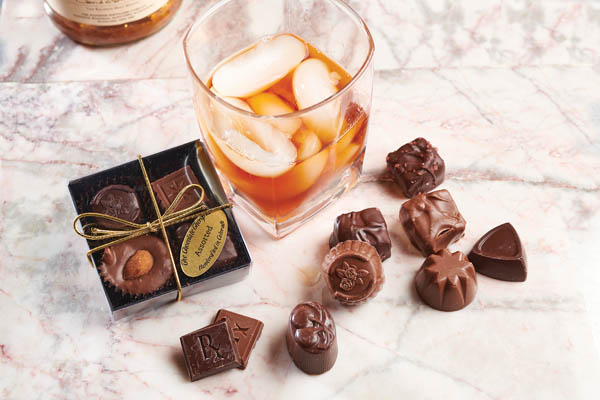 The Chocolate Therapist thechocolatetherapist.com
Pair extraordinary, all-natural chocolate from The Chocolate Therapist with unique wines that will surprise your palate.
Ski Date Avec Fondue at Cloud 9 aspensnowmass.com
A cozy cabin tucked away in Aspen's snowy mountains, Cloud 9 harnesses all the charm of a Swiss chalet — only instead of the Alps, you'll get picture-worthy views of Aspen's Maroon Bells. Ride the snow cat here and dine on warm fondue, raclette, steak tartare, caviar and delectable daily specials. And of course the flaky strudel for dessert.