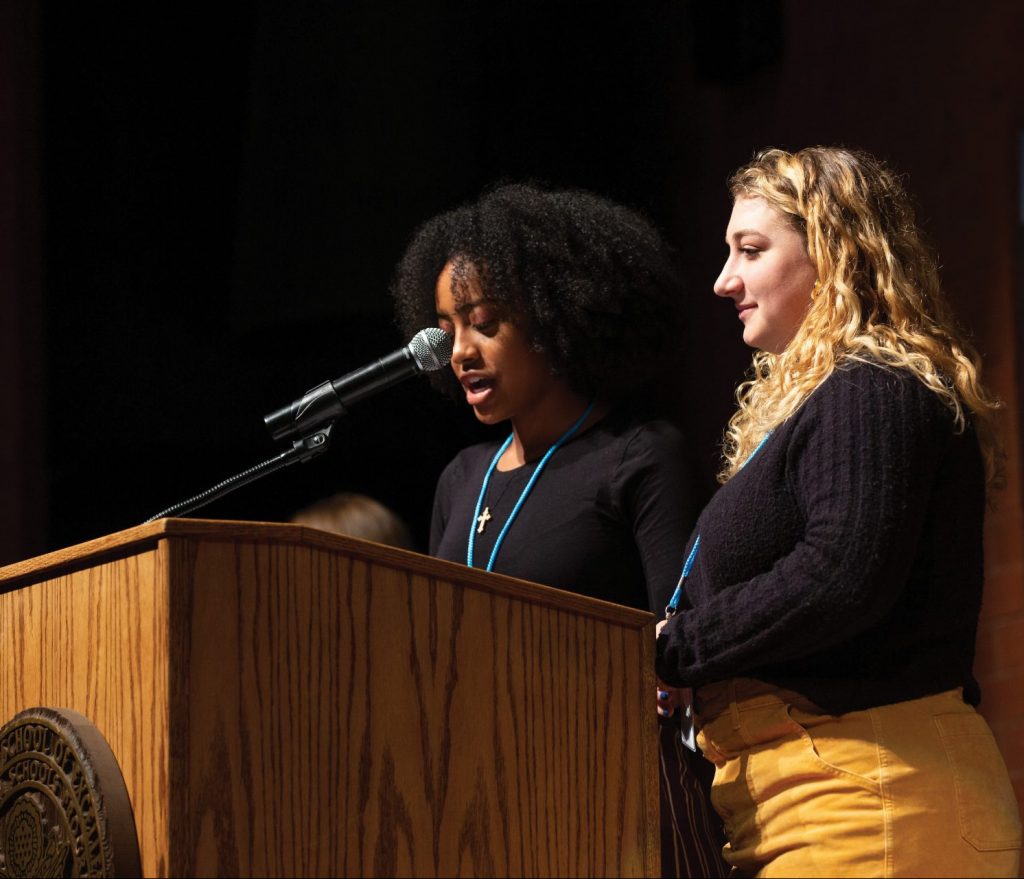 The importance of celebrating diversity—welcoming people from all walks of life, working to solve social challenges and appreciating varied perspectives—is not in the least lost on Youth Celebrate Diversity. What started as the annual Cherry Creek Diversity Conference hosted by Cherry Creek High School in 1994 after an unacceptable black-face incident, has grown into a grassroots organization (launched in 2014) that aims to transform schools across Colorado and New Mexico, with at least one other state in the works. Through collaborative, youth-led-and-decided discussions with students, teachers, parents and the like, they talk through issues surrounding race, economic inequality, politics, sexual orientation, immigration, conflict resolution and more.
Now touting the Cherry Creek Diversity Conference as possibly the largest diversity event in Colorado, YCD received the Governor's Service Award for Outstanding Nonprofit Organization in 2018. And the movement is still multiplying: Since March, they've received about 40 new inquiries nationwide, so they're launching virtual programming and adding additional resources.
Each YCD event is student-led. Who better to go behind the scenes with than Luke Ortiz-Grabe of SkyView Academy and Huarui Lai and Zach Gibbons of Cherry Creek High School, students who are this year's Cherry Creek Diversity Conference committee cochairs.
What does YCD do?
Ortiz-Grabe: "The main goal is to create spaces of belonging and free expression for those who don't normally have that in their high school. It's also a big learning opportunity around current issues and how to enact change to those in your community."
Lai: "YCD has taught me that passionate, like-minded individuals deeply committed to celebrating diversity and creating change aren't just found in one place, but all over; you just have to make the commitment to look for them. YCD creates the platform for us to gather and have those meaningful conversations."
Gibbons: "YCD almost gives hope to people who don't often find themselves in such productive, open spaces. And it's just a nice reminder that no matter where you are, there are always people willing to listen and have these talks."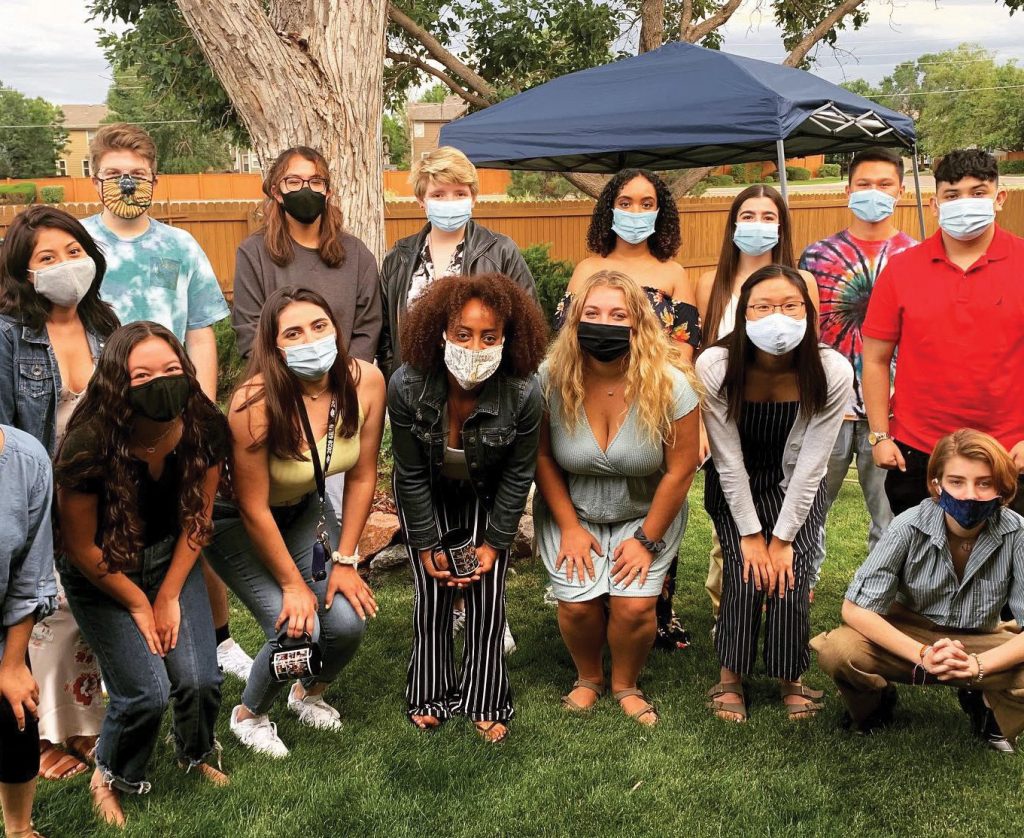 What do you do as cochairs?
Ortiz-Grabe: "We lead the Cherry Creek Diversity Conference Executive Committee [made up of about 25-30 students, who can join from high schools statewide], the committee that plans what we want the conference to look like. We are the student leaders. We facilitate conversations within the committee and make sure everyone's opinion is heard, and that everyone thinks the conference is an accurate representation of what needs to be presented—both for students and in response to what the landscape looks like. Those two things change yearly."
What kind of impact have you seen since you've become part of YCD?
Ortiz-Grabe: "At my high school, I've used what I learned from just being on the committee my first year to form a diversity, volunteering club."
Lai: "At the end of the conference, each high school comes together to discuss possible changes to make. In 2020, I remember Cherry Creek discussing modifications to school spirit and ways to incorporate diversity in our student body leaders. People were really positive after that meeting—saying stuff like, 'I didn't know this big of an event happened so close to home.' It was neat to see people realize they were surrounded by so many passionate individuals."
With more than 100 schools in the audience, you meet Coloradans from everywhere. Have your perceptions of certain state areas changed?
Gibbons: "Yes. I live in Greenwood Village, a wealthier area, but I am personally not included in that. There are other parts of Colorado with that wealthy reputation and I've been like, oh better stay away because they'll be like, 'you're not worth my money.' But then I see these same people at the conference and realize they are similar to me—money is one difference. I forget diversity can overlap with privilege."
Ortiz-Grabe: "I've learned what it's like to live in super small, rural areas and have a desire to get diverse opinions. I was a facilitator for a student discussion at the 2020 conference, and my room was filled with people from small towns sharing about trying to find community. This is their time to find distinct opinions, where they feel like they can escape—but also learn how to enact change and create a space for people."
Lai: "In my discussion, there were students from smaller schools that might be really diverse, but that diversity wasn't celebrated. That showed me there are students who are so motivated, despite circumstances, to create change. They don't see their situation as an obstacle, but something to make them more passionate."
Favorite memory or moment—go!
Gibbons: "We have conference discussion groups where each student is from a different school. For a few hours, we talk about issues and ways to solve them. At the 2020 conference, with a bunch of people I'd never met, we had an intense, emotional, helpful discussion about mental health issues. We concluded that we had so many ways to fix problems in our schools. We were all supporting each other. I was touched that people were willing to be open about stuff that happened; it will always stick with me."
What will the 2021 conference, set for January, look like?
Gibbons: "If we can't meet in person, we're planning to do it online."
Ortiz-Grabe: "It won't be cancelled. We have rough ideas of what online would look like, but the specifics are ultimately up to the committee. Right now it's just three of us; once we get the committee together—which happens this month—things will evolve." Registration, complete with a COVID disclaimer, opens this month.
YOUTH CELEBRATE DIVERSITY
720.507.0746