With gyms on lockdown in 2020, a new age for fitness aficionados was born. From Peloton to Pilates, live streaming HIIT classes to yoga apps, the explosion of home gyms and the desire for professional, on-demand workouts have led to a colossal increase in health and fitness app downloads. In fact from January through November of 2020, approximately 2.5 billion health and fitness apps were downloaded worldwide, according to data from Sensor Tower. And even though restrictions are lifting, Americans are increasingly streaming exercise classes from their phones and smart TVs and tracking an array of personalized health metrics. With the plethora of workouts available, I took a look at some local and national classes to help our readers find the best ones to boost health and wellness regardless of location.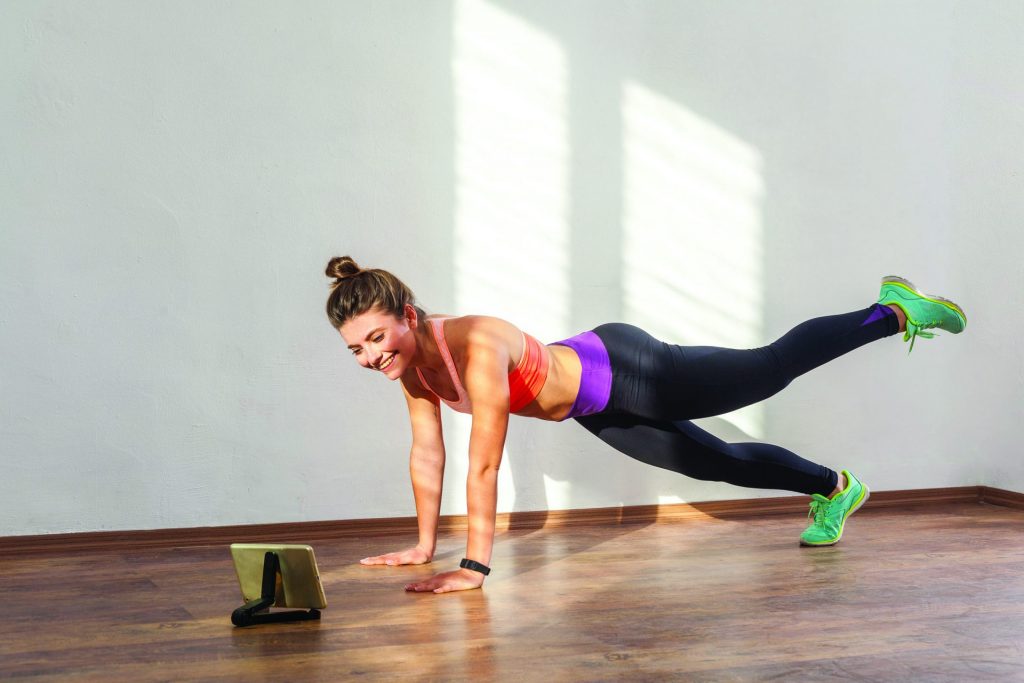 Melissa Wood Health
The MWH Method is a series of precise low impact movements to create long, lean lines. The beauty of this method is that it's not just about building a body you desire … it's about building a better, stronger relationship with yourself. Whether it's a 10-minute daily meditation or a 30-minute Pilates session, the MWH Method is about giving you tools to transform your-self. With weekly live workouts and over 200 on-demand classes including treadmill series, guided meditations and pre- and post-natal series to choose from.
Memberships offered at $10 per month or $100 for the year. melissawoodhealth.com
Barry's Bootcamp
The world-renowed, butt-kicking Barry's Bootcamp is finally open in Denver. But no matter where you are, their Virtual red room allows Barry's members to sweat together, live, at home, utilizing bodyweight, bands, weights, and treadmill and weight classes. Since launching this concept in 2020, it has held over 20,000 digitally streamed classes and seen over 800,000 faces on the screen.
Individual classes and monthly membership packages available. barrys.com
Compass Fitness Denver
Compass Fitness Denver provides an exceptional community and energy driven fitness experience. Led by a crew of reputable Denver trainers, the gym offers personal and group training including HIIT, strength training, yoga ─ all available via livestream as well as part of their online library of classes. With virtual events, support and gear guides, it's the best of the best at your fingertips.
First week is gratis. Memberships offered at $49 per month. compassfitnessdenver.com
Club Greenwood
Greenwood Strong allows you to access high caliber fitness classes, both live and on-demand anywhere, anytime. With over 50 classes every week ranging from barre and cycling to Les Mills and Pilates mat classes with the instructors you love. Greenwood Strong is an extension of a proven community available 24/7 to help you reach your fitness goals.
Complimentary for Club Greenwood members. clubgreenwood.com
B. Pilates
With over 40+ years of cycling coaching and Pilates experience, B. Pilates is a unique Colorado-based studio with a plethora of classes. Their recently launched Secret Society is a monthly online membership with unlimited access to cycling, barre, pilates, yoga and meditation videos, as well as livestream classes all from the comfort of your home.
Individual classes and monthly membership packages available. bpilatesboutique.com
Patricia Moreno
The Evolution is a one-day-at-a-time approach to creating the lifestyle habits of inner strength, radiant health and embodied positivity. The foundation of this program lies in the power of harnessing your imagination and emotion through guided mind training. With live workouts, 30-day challenges, habit tracking, weekly wake-up calls, community events and more. This approach to health and wellness primes your body, mind, and heart with sweat-dripping, heart-pumping, mood-lifting cardio class (think dance meets kickboxing meets yoga) that infuses powerful, positive spoken affirmations to take you from purely physical to totally holistic.
Free virtual IntenSati classes every weekend. Monthly packages starting at $9 per month. patriciamoreno.com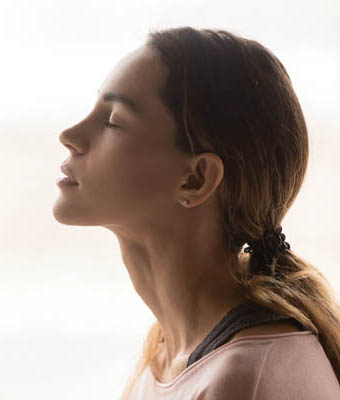 MANAGING MENTAL HEALTH
May is Mental Health Awareness Month, and unless you're superhuman, you may be among the millions of Americans whose mental health was impacted this past year. Even before COVID, the prevalence of mental illness among adults was increasing. According to Mental Health America,
19% of adults experienced a mental illness, an increase of 1.5 million people over last year's dataset. Suicidal ideation among adults is increasing and 60% of youth experiencing depression are not getting any help. It's literally a pandemic on top of a pandemic!
The physical, emotional, and mental well-being of our children, families and communities has to be a priority ─ and to do that we have to fight stigmas, provide support, education and advocate ─ and we have to do it together. No one is alone in this, and the trauma of the global pandemic has proven that we are indeed all connected.
Now is the time to speak up and take meaningful action in order to turn the tide on these rising stats. To learn more, to get help and/or to support our communal mental health, check out these local resources:
Mental Health Center of Denver 303.504.6500
Mental Health Colorado 720.208.2220
Braincode Center of DTC 720.408.7096
Maria Droste Counseling Center 303.867.4600
Denver Family Institute 303.756.3340
Aspen Leaf Holistic Mental Health Care 303.223.6326