by Hillary Locke Mujica
In a typical year, December is a time to think about what to get the special people in our lives for the holidays. Even the most organized planners can be seen searching shops for the perfect gift, not to mention the standard onslaught of December 24th shoppers running all over town to purchase last minute presents. And while there will still be beautifully wrapped presents to open this year, 2020 has forced us to really think about what a gift truly is. Chances are, this year, your most treasured gifts don't come in beautifully wrapped packages. AvidLifestyle followed up with a few folks we've met along our journey and asked them about the real gifts they found in this unprecedented year.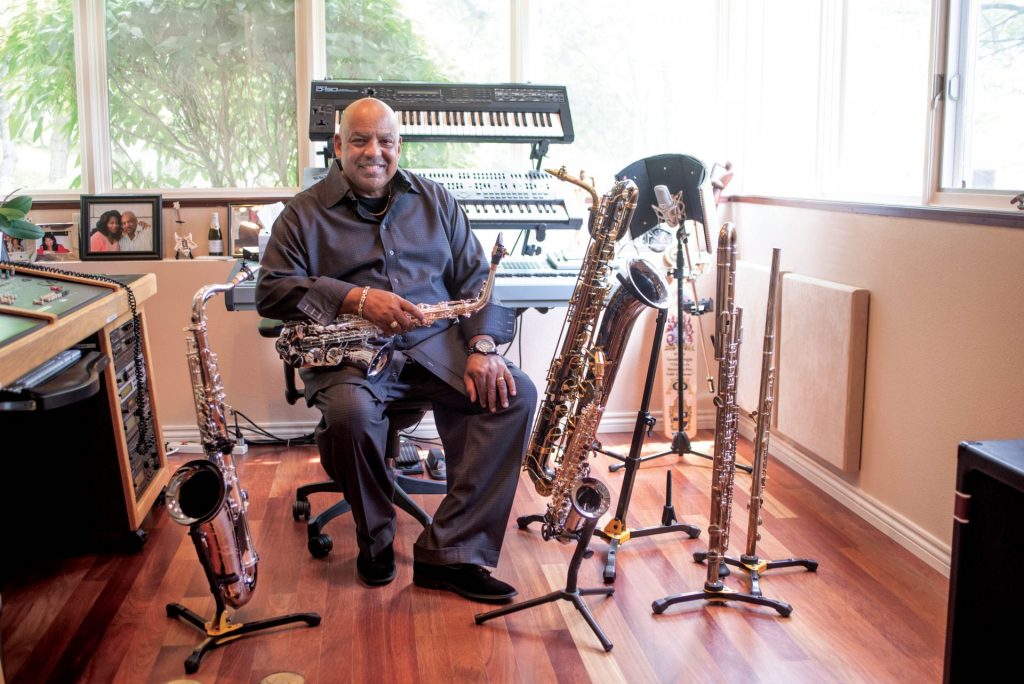 GERALD ALBRIGHT
Eight-time GRAMMY®nominated saxophonist,
featured in ourAugust 2019 issue
What is a gift to you?
"A gift to me is either a positive expression of gratitude from one person to another, or a unique talent that is Heaven-sent, and meant to be experienced by others for their own personal enhancement."
What lessons has 2020 taught you?
"2020 has taught me that the pandemic was good for testing one's strengths and revealing one's weaknesses. It has taught me to be very careful whose company I keep, as the agendas of certain people can be harmful. With the birth of my very first grandchild in the midst of Covid, it taught me that blessings can still overcome the lowest point of a deadly situation. It has taught me to reserve my time on this planet for those who deserve my time and weed out those who aren't deserving. I now take things at ʻface value.'"
What is your go-to gift this holiday season?
"I'm not one who needs much during the holiday season. But in this very unique and trying year, I pray for my family, extended family, and friends to be safe and healthy… I pray for a peaceful holiday season, an election season that bears new faces and agendas in the White House, and I pray for the ability to help others to have a wonderful holiday season."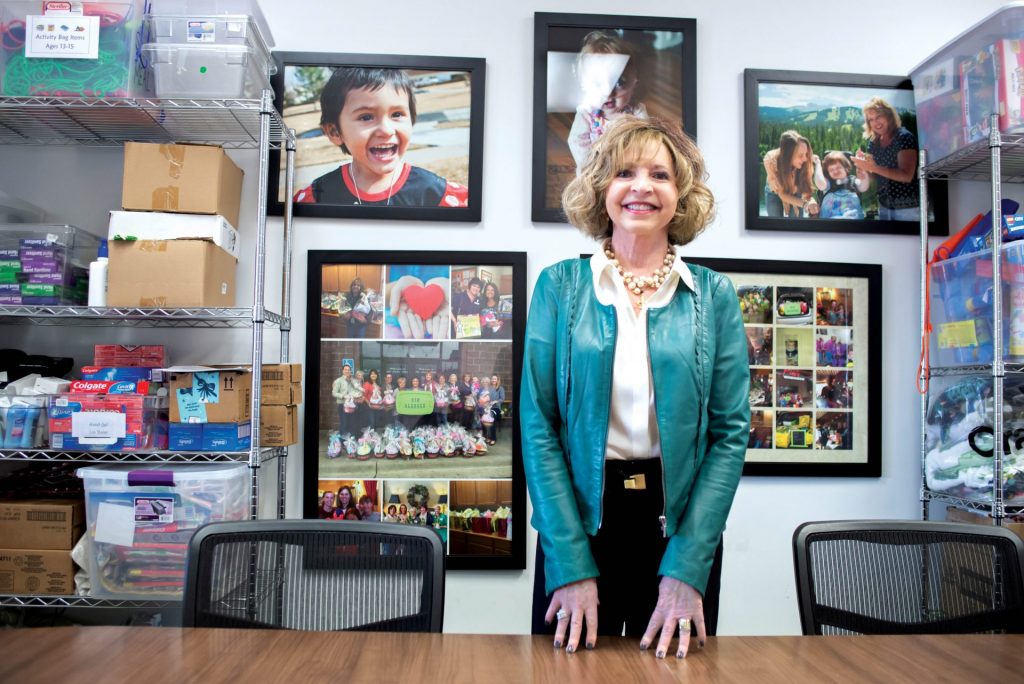 CY DeBOER
Author & philanthropist,
featured in our April 2020 issue
What is a gift to you?
"2020 has taught me to admire those blessed with the gift of patience. So many people were placed under extraordinary pressure this past year and I have been amazed by their grace. It's important to thank them. I have also learned to smile with my eyes and that I can stop buying lipstick.
My biggest gifts of 2020 have been when we were able to start spending time with our grandchildren again. Being quarantined from them was miserable. The gifts of having our son leave L.A. to come live with us and my husband spending his final months before retiring in our home office were also big gifts to me. There is no greater gift than knowing your
family is healthy and safe."
Are there any silver linings in 2020?
"I feel families learned how to navigate being together in the same
space for a long enough time to actually learn about one another. I think cards and board games are being dusted off. These are silver linings. I worry that these Norman Rockwell moments may eventually turn into family room brawls, so we mustn't tarry with that vaccine."
DANNY ROSACCI
CEO, Tony's Meats & Market,
featured in our November 2019 issue
What is a gift to you?
"For me a gift is anything someone gives to you with thought and good intent. You can give gifts every day in the smallest of ways. A kind word, supportive encouragement, or I learned long time ago, if you have something nice to say, say it. Passing on your wisdom, your life experiences, especially as you get older is a huge gift.
When I was young, I met a gentleman in his 60s from Germany who had survived WWII. He was a master butcher and he taught me so much about the industry (and life). He is in his 90s now but we still keep in touch, speaking by phone a few times a year. These experiences are gifts to me and I feel it is my responsibility to pass that knowledge on to my family and team…"
Are there any silver linings in 2020?
"The silver linings of 2020 are seeing the intent and grit of our employees. As for most Americans, our team has been through tough times here at Tony's. They came together to support one another, never quarrel, bicker, or criticize one another. Our leaders have stepped up to lead with confidence and care. The entire team is really sticking together to build stronger relationships, stronger bonds and respect between all of us. As it has been said many times before however, tough times really show a person's true character. With so many of the people in my life, I have witnessed amazing character, that will not be forgotten."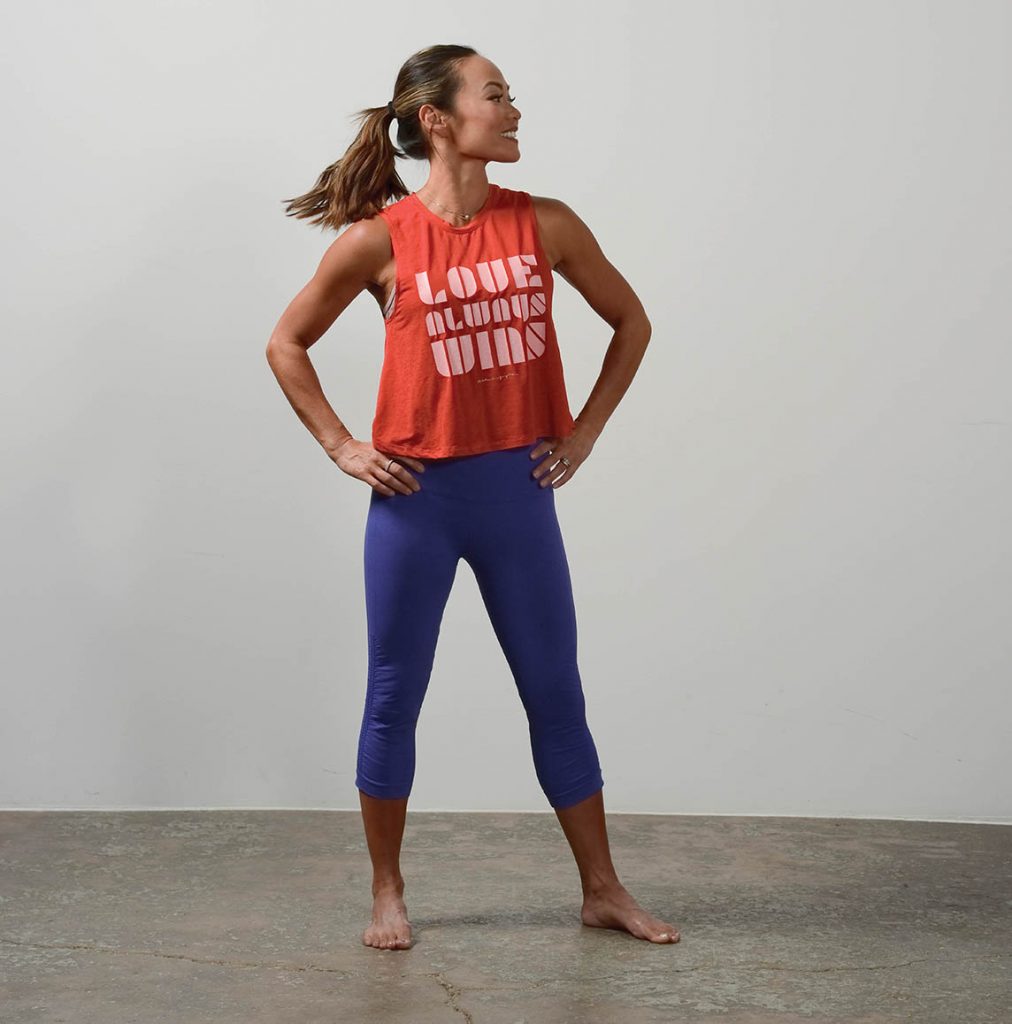 LAURA NIGRO
Co-Founder and Owner, Balm Fitness Cherry Hills,
featured in our May 2019 issue
What lessons has 2020 taught you?
"2020 has taught me to be flexible. It's taught me that it's okay not know all of the answers."
Are there any silver linings in 2020?
"The silver linings of 2020 are the unexpected connections and re-connections that I made with old friends and family…"
What have been the biggest gifts of 2020 for you?
"The biggest gift of this year was being forced to experience a pause
in life and truly enjoying every moment because of it. With that in mind, I plan on gifting lots of framed photos this holiday."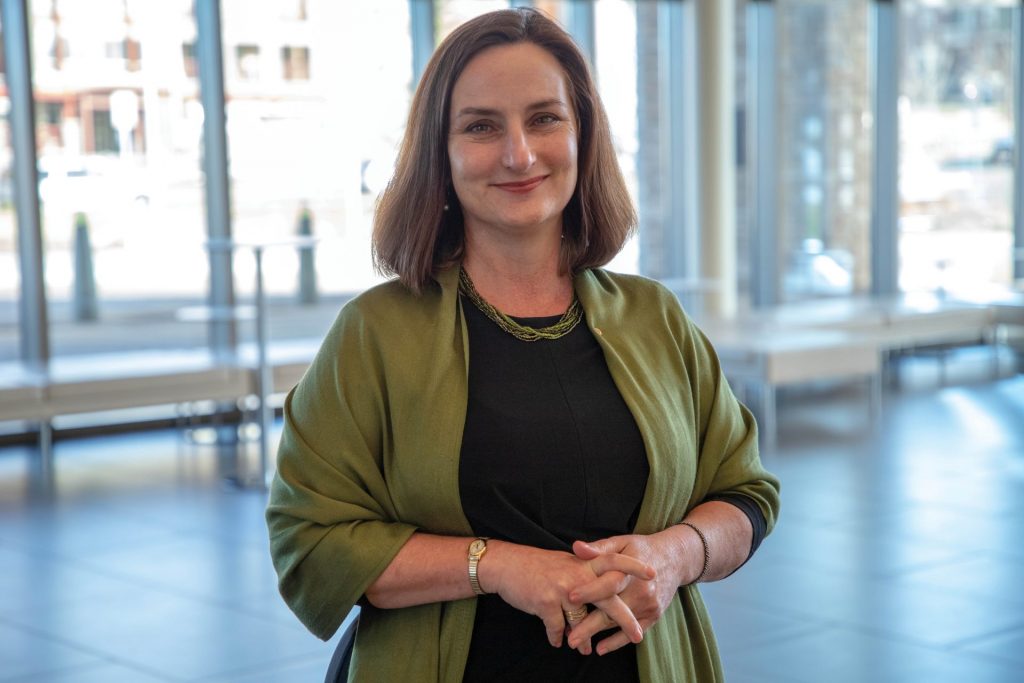 LISA RIGSBY PETERSON
Executive Director, Lone Tree Arts Center,
featured in our February 2020 issue
What lessons has 2020 taught you?
"2020 has taught me that we are a much, much smaller universal family than I thought. When confronted with a common enemy that is literally everywhere across the globe, we all became united in our concern for ourselves, our friends and our loved ones. Our differences seem less important now, and when I see others giving selflessly of themselves, whether it be doctors, nurses, senior living facility workers, or anyone else tending to the needs of others before their own, it makes me feel immensely proud to be part of the 'brotherhood of man.'"
What have been the biggest gifts of 2020 for you?
"Professionally, the biggest gift I have received this year is the opportunity to work with an indomitable, resolute and talented team of colleagues who have faced the challenges confronting the Arts Center with grace, passion and generosity. They have been inspirations to me. Personally, the biggest gift of 2020 has been the gift of time. In the early days of the pandemic, when we were all working from home and watching to see how events would unfold, I was forced to slow down my work pace. The gift of time that resulted allowed me to reflect on family, faith and many other things that make my life immeasurably better, but which often get set aside in the push of challenging work. The gift of time also allowed me to grow the best garden I have ever tended!"
What is your go-to gift this holiday season?
"Kindness is my go-to gift this season. There is so much hurt in the world right now that sharing a kind word, lifting someone else's spirits or acknowledging each other's humanity in a gentle and giving way seem to me to be the gifts we all need right now."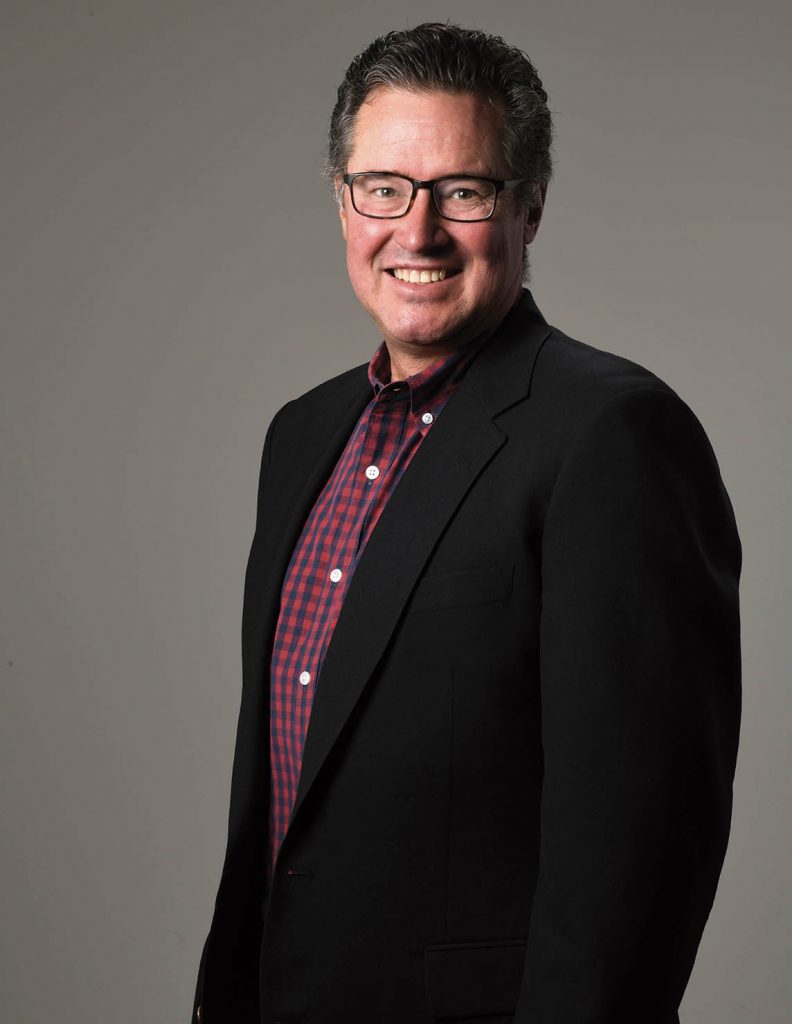 FRANK KEESLING
President of The Mountain Gorilla Conservation Fund,
featured in our April 2019 issue
What is a gift to you?
"A gift to me is knowing that when The Mountain Gorilla Conservation Fund provides scholarships to students to study wildlife veterinary medicine, it also helps wildlife. I also get the gift of taking part in changing many lives forever. And it means our organization can continue working to protect endangered mountain gorillas in Rwanda, Uganda and the Democratic Republic of the Congo. This brings such joy to my life as this is the biggest gift I could ever give another human being and in doing so help protect gorillas which is my life's work. A true "win-win" for all."
Are there any silver linings in 2020?
"In my particular work, 2020 has been a bit of a double-edged sword. When tourism was shut down in Africa — in some countries tourism is the main source of economy — many people suffered terribly and some did not make it through this very difficult time. It's been tragic; however, without tourists visiting, there has been a gorilla ʻbaby boom' and more than 30 new babies
were born in August and September alone. This is the largest increase in new births since the mountain gorillas were first identified back in 1902. Yeah!
In my personal life, I've been able to enjoy more quality, family time with my wife and children this year."
What have been the biggest gifts of 2020 for you?
"We spent a lot of time racing sailboats at Dillon Reservoir, even winning 1st place in the Etchells Rocky Mountain Regional Championships, The J/24 District Championships and the Commodore's Cup in Santana 20's. These gifts are proudly displayed on the trophy shelf."
JUDITH BOYD
Style Crone,
featured in our April 2019 issue
What lessons has 2020 taught you?
"This year has reminded me that life can turn on a dime and that resilience is an important personality trait. Learning to love from a distance and maintaining significant relationships with the facilitation of Zoom and FaceTime has been crucial. Empathy and caring for myself and others by wearing masks and social distancing is of great importance in confronting the pandemic. As a former health care provider, I know how important it is to take care of myself and not add burden to the health care system."
What have been the biggest gifts of 2020 for you?
"The biggest gift of 2020 has been the realization of how important my relationships are to me. My family and friendships are my priority and contribute to my wellbeing. I am grateful for my health and I structure my days around engaging in behaviors that maintain my positive lifestyle. This includes the activities that I feel passionate about and give me a sense of purpose."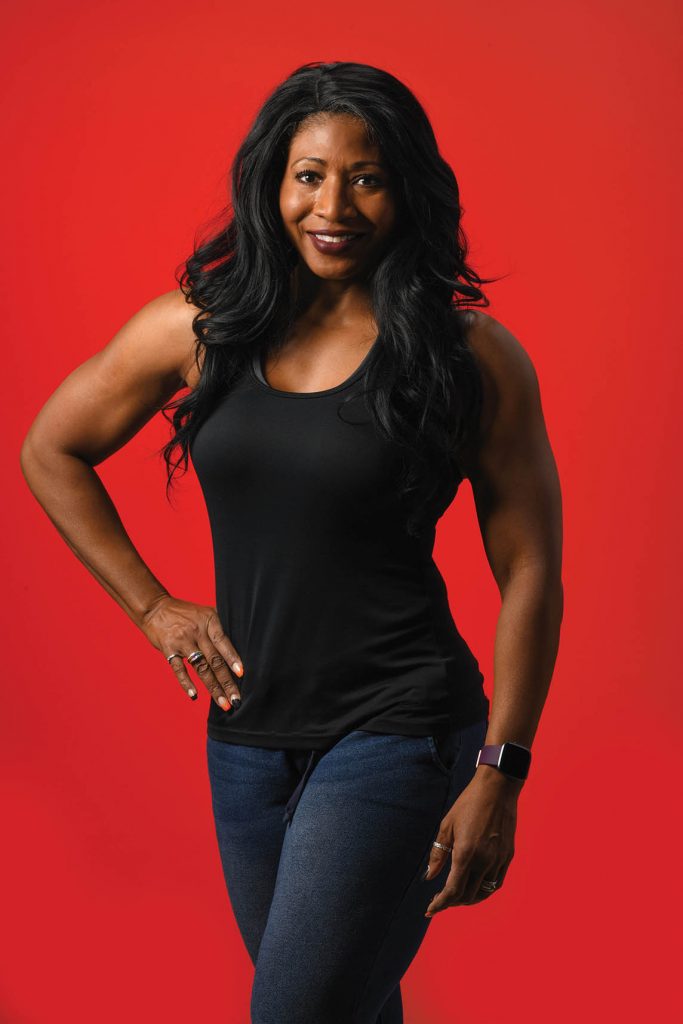 RENÉE PAUL
Personal Trainer,
featured in our May 2020 issue
What is a gift to you?
"A gift to me is my ability to keep my health, but my health is not only focusing on my physical health, but also my mental and spiritual health. This year has shown me that my health is my gift to give to others
so I can teach them how important their health is to their family."
What lessons has 2020 taught you?
"2020 has taught me to be adaptable and that is what is needed to thrive during this year. The silver lining that I have discovered is that you can thrive and be blessed even when your surroundings seem grim. The biggest gift of 2020 for myself is the realization that I can adapt and be prosperous during any challenge. It has taught me that it doesn't matter how or what you are feeling, you have to show up, be present in your moment and to never give up on myself when all feels lost."