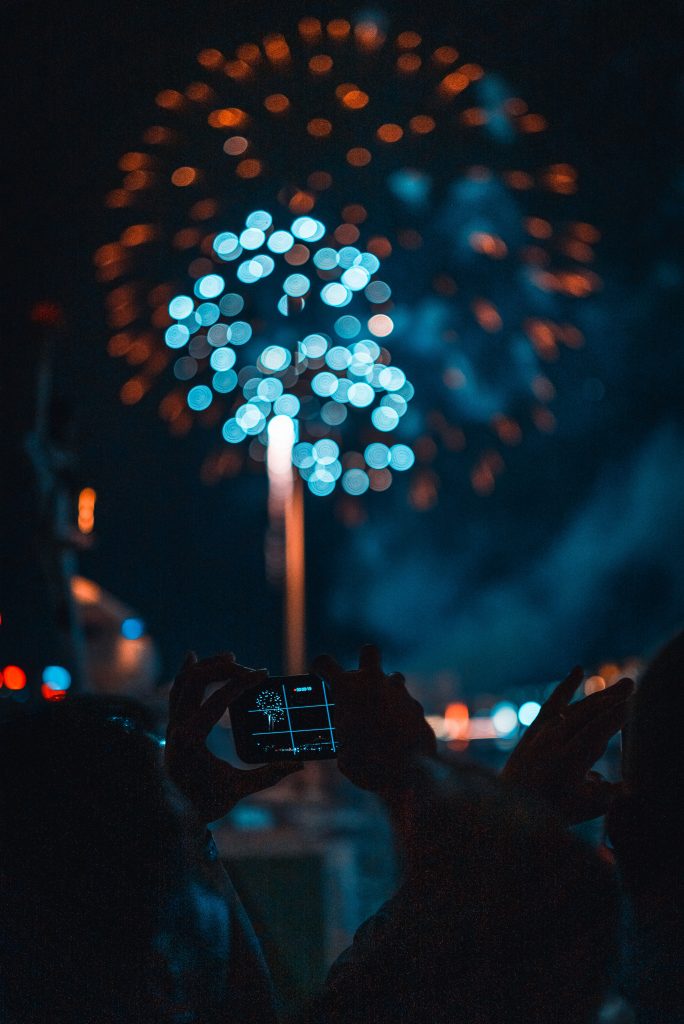 There are plenty of reasons to venture out of the house for New Year's Eve. Here, five of this year's favorite motives—plus a few things to tackle on the inaugural day of the new decade.
THE NIGHT OF
New Year's Overnight Slumber Party
Club Greenwood
Greenwood Village
6 p.m.

This fun one is for the kids (ages 3-12)! Between the midnight countdown, gym games, dance party, swimming, movie, pizza, dessert bar and breakfast, there's no need to worry about whether or not they'll have a good time.
New Year's Eve at Le French
Denver Tech Center
6 and 9 p.m.

Sisters Rougui and Aminata Dia want to make you dinner—a four-course prix-fixe meal, to be precise, with a welcome glass of champagne and amuse bouche. Choose a 6 p.m. or 9 p.m. seating. The latter finishes with an extra "chef creation" served right at midnight.
New Year's Bash
Hotel Born, Denver
8:30 p.m.

If there's a time to be in the middle of the hustle and bustle downtown, Hotel Born's first-ever New Year's Bash is it. The dinner buffet by Citizen Rail features charcuterie stations and, among the entree options, a grilled-to-order Tomahawk steak carving station. For drinks, head to the exclusive whiskey den or the outdoor ice bar complete with more than 400 hand-carved ice mugs (and, yes, mittens). Denver's Diamond Empire Band will handle the tunes. Other noteworthy things on the schedule: a Champagne toast, a great view of fireworks from the hotel terrace and, for those who want to make an extra safe night of it, a New Year's Eve overnight package. Available Dec. 27 through Jan. 2, the special rate includes two tickets to the party.
Totally Tubular 2020 New Year's Eve Party
ViewHouse Centennial
9 p.m.

We'll give you one guess what epoch Viewhouse Centennial is bringing back to life in honor of the new decade.  The righteous night will have a dinner buffet—with seafood towers, stir-fry, a build-your-own cheesecake bar and more—live music from That Eighties Band downstairs and a DJ upstairs and a Champagne toast. Don't forget to pack your best '80s lingo.
The Great Gatsby New Year's Eve Ball
Lone Tree Golf Club and Hotel 
7 p.m.

Prefer things a little a lot more elegant? The Lone Tree staple is literally taking a page from F. Scott Fitzgerald's iconic novel with prohibition-style cocktails, old-fashioned photos, a breakfast buffet following the midnight Champagne toast and, a detail Jay Gatsby would never forget, proper entertainment with The Gatsby Gang Jazz Band and Dancers.
THE DAY AFTER
Hindsight is Not 20/20
Manic Training, Highlands Ranch
9 a.m.

A high-intensity obstacle course-esque challenge meant to push your fitness level—that's what Manic has in mind for Jan. 1. Competitors who complete the event will receive Manic UV400 sunglasses; everyone gets something to eat and drink. The exact challenges remind a mystery until you arrive.
2020 Vision: New Year's Day Retreat
Rhythm Art and Yoga
Englewood
10 a.m.

Ok, we'll bite. A day of yoga, sound therapy, silent meditation and a cacao ceremony sounds like either a fun story to tell your friends or an enriching experience that will mean great things for year ahead. The day will also explore "seven essential components of positive and lasting change."
2020 New Year Challenge
Virtual Run Events
Jan. 1-Feb. 8

Welcome in the Chinese New Year—the celebration of The Year of the Rat starts Jan. 25 and ends Feb. 8—anytime of the month with this virtual race. Simply commit to walking, jogging or running 2.020 miles, 20.20 miles or 202.0 miles, which you can complete all at once or over time, and report your finishing time to Virtual Run Events for a medal. Another reason to "race": At least 15 percent of the registration fee will go directly to the Michael J. Fox Foundation for Parkinson's Research.