Water is healing, and many ancient cultures say it contains divine energy. If you're a water lover, you probably know these things to be true. If you're not sold on its power yet, indulge in one of these backyard water features, and we bet you'll be touting the benefits of H2O in no time.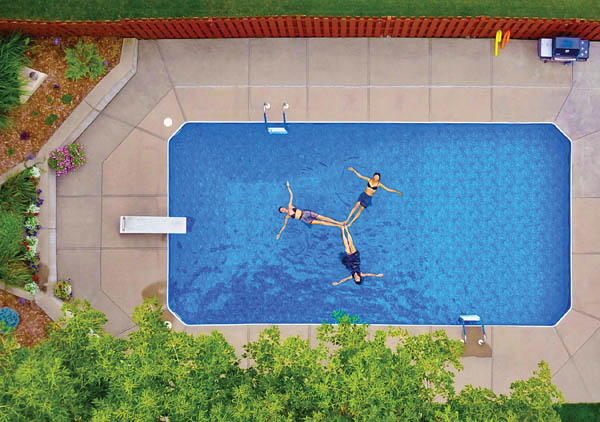 Backyard Pool: Family Fun
A backyard swimming pool is a perfect way for your family to beat the summer heat and enjoy some together time. As family priorities have recently shifted a bit, Adam Guse, owner of Wetworks Pool and Spa, has seen an increase in demand. "It's a whole new lifestyle with everyone coming to your house," he says. "It's a destination, like a resort. Parents want the kids to play outside, and they want to have a place to entertain. It's worth the expenditure."
Guse cautions potential clients to prepare for entire backyard landscaping and a lengthy project. However, the benefits of a personal backyard retreat can far outweigh the investment and temporary inconvenience.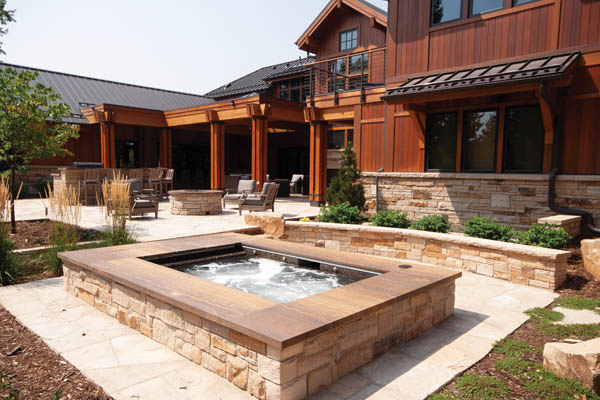 Spa: Soak Your Pains Away
We Coloradans are an active bunch. And what's better than soaking away the aches from a weekend of tough cycling, climbing or hiking than a hot tub? Not only does it relax overworked muscles and offer some pain relief, but it also provides improved sleep, stress relief and better cardiovascular health, among other benefits.
Joe Dempsey Jr., COO of Aquality Construction says he sees a new trend in spas: plunge spas. "It's like a plunge pool, but it's warm," he says. "People want to stand or tread water." The size of spas is increasing, too. Dempsey says they are building many spas up to 8 feet wide and 15 feet long. The best part is being able to use your spa all year-round. When making this type of investment, look for an automatic safety cover and shell insulation to ensure energy efficiency and limited heat loss.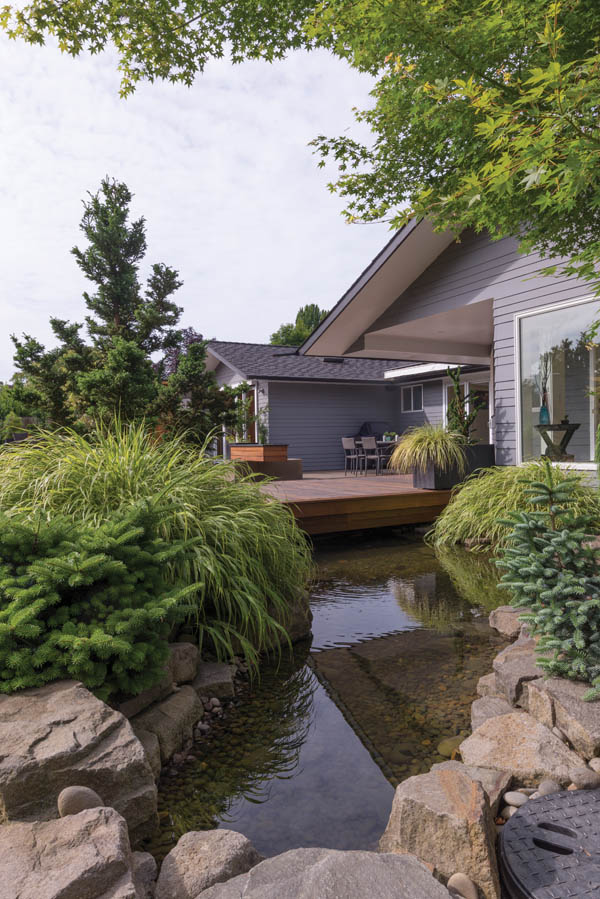 Ecosystem Pond: Peace and Tranquility
While an ecosystem pond is not for splashing, plunging or soaking the mental-health benefits are plentiful. First, an ecosystem pond is, just as the name implies, a complete ecosystem right in your backyard. "This type of water feature is dependent on a skimmer box and a bio falls filter system, combined with gravel bottom, plus fish and plants," says Mark Russo, owner of Rocky Mountain Waterscape, "Take one out and you upset the balance." Large boulders and artistry are important for a quality pond, and Russo says streams that twist and turn are key.
Imagine sitting near your pond, listening to the babbling of a waterfall right in your backyard. That level of relaxation can be life-changing. Russo recalls a couple for whom he had built a pond 20 years ago: "The husband wasn't sold on the idea, but then before it was even finished, he called to tell me he had been outside all night listening to the relaxing sounds—he couldn't tear himself away," Russo says. "And they are still loving that pond today."