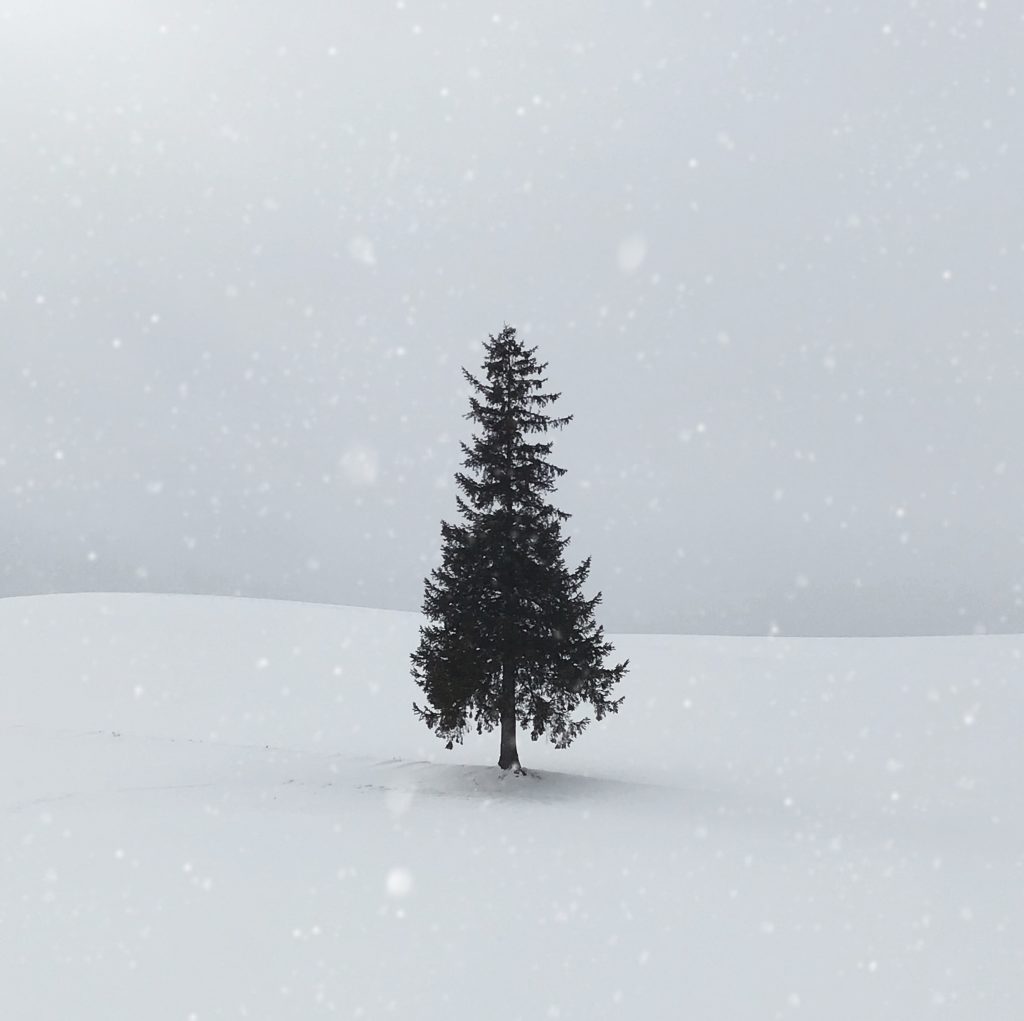 The worst part of the end of the holiday season is cleaning up the holiday's live topiary counterpart. The slowly decaying fir, spruce or pine, with its needles littered all over the floor, becomes a big bother after the ball drops. Unless, that is, you know of a good holiday tree recycling program.
Greenwood Village parks manager Dustin Huff and supervisor for open space and urban forestry, Kurt Nielsen, have been part of the village's holiday tree recycling project for years. Here, they tell us everything we need to know about the sustainable, extremely helpful system.
What is tree recycling?
"The process of tree recycling is relatively simple. You leave your bare tree (with no decorations or lights left on) alongside your trash on the curb or drop it off at a designated pickup spot, which is Village Greens Park for Greenwood Village residents this year, and the village team will chip the trees into mulch that residents can take home for free," says Huff.
Why recycle?
The Greenwood Village team averages around 1,200 recycled trees a year, says Huff. The trees that aren't recycled or reused are typically just thrown away: "Regular garbage collectors are going to take the whole tree, not chipped up, to the dump to be mixed in with other trash," he says. "That solid tree takes a lot longer to decompose in a landfill, where there are less organics. A chipped up tree, on the other hand, actually releases nutrients in the chipping process. This helps the environment and the end result put beauty back into Greenwood Village."
Trees piling up in landfills is a problem here in metro Denver, says Nielsen. "The Denver Arapahoe Disposal Site Landfill, for instance, has two big mountains of trees now. I'm assuming they're going to fill the space between them."
"This whole thing is about being able to get multiple uses out of the tree," concludes Huff. "Cutting down a tree for the sole purpose for the holidays is not the most sustainable practice."
Where can I recycle my tree and pick up free mulch (mulch availability varies by location)?
Greenwood Village
Curbside: through Jan. 10
Drop off: through Feb. 3 at Village Greens Park
Cherry Hills Village
Drop off: through Jan. 31 at John Meade Park
Douglas County
Drop off: through Jan. 31
Bayou Gulch Regional Park, Parker
Challenger Regional Park, Parker
Fairgrounds Regional Park, Castle Rock
Highland Heritage Regional Park, Highlands Ranch
Castle Rock
Drop off: through Jan. 31
Founders Park
Metzler Ranch Park
Paintbrush Park
Highlands Ranch
Drop off: through Jan. 17
Dad Clark Park
Redstone Park
Toepfer Park
South Suburban Parks and Recreation
Drop off: through Jan. 12
Willow Spring Service Center, Centennial/Englewood
Cornerstone Park, Littleton