Photos by Chad Chisholm, Custom Creations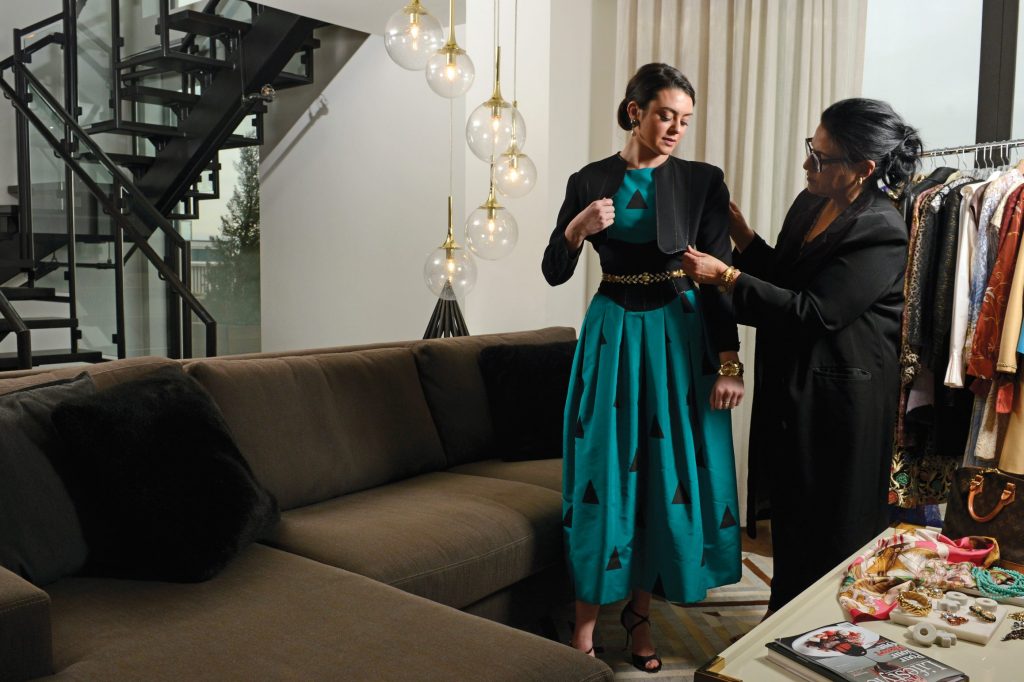 It all started with a scarf. But not just any scarf. The silk Hermès design Carolyn Carrington's mother gave her as a child was meant as a lesson in quality and style.
"It was so beautiful," Carrington recalls of the leaf-patterned 1968 creation. "She explained the signature, the label, the design; what hand-rolled, hand-sewn edges looked like; and why one day, this scarf would be of importance."
Carrington, co-founder and CEO of The Vintage Label, LLC (TVL), also recounts that her mother always accessorized with such a scarf, whether it was tied around her shoulders, her hair or on the handle of her purse. "I remember understanding while still very young and at a very visceral level, what something as simple as a beautiful scarf could do to transform the plain or everyday into a stylish, memorable outfit."
Growing up in the Midwest, Carrington accompanied her mother on trips to such upscale department stores as Bonwit Teller, as well as specialty boutiques. She soaked up each experience, chatting with the salesladies about what they were wearing and what the mannequins wore.
The love of fashion that was stoked in Carrington led to a career in both the retail and wholesale sides of the business, but designs of the past were what sustained her interest.
This is why, for the past year, South Suburban connoisseurs have been privy to special wears. Carrington founded TVL in Houston in 2016; she and Rebecca, her sister and TVL co-founder and chief data officer, moved headquarters to a showroom in Parker in August 2019. "Many of my earliest and most loyal customers have ties to Denver," Carrington says. Smart shoppers.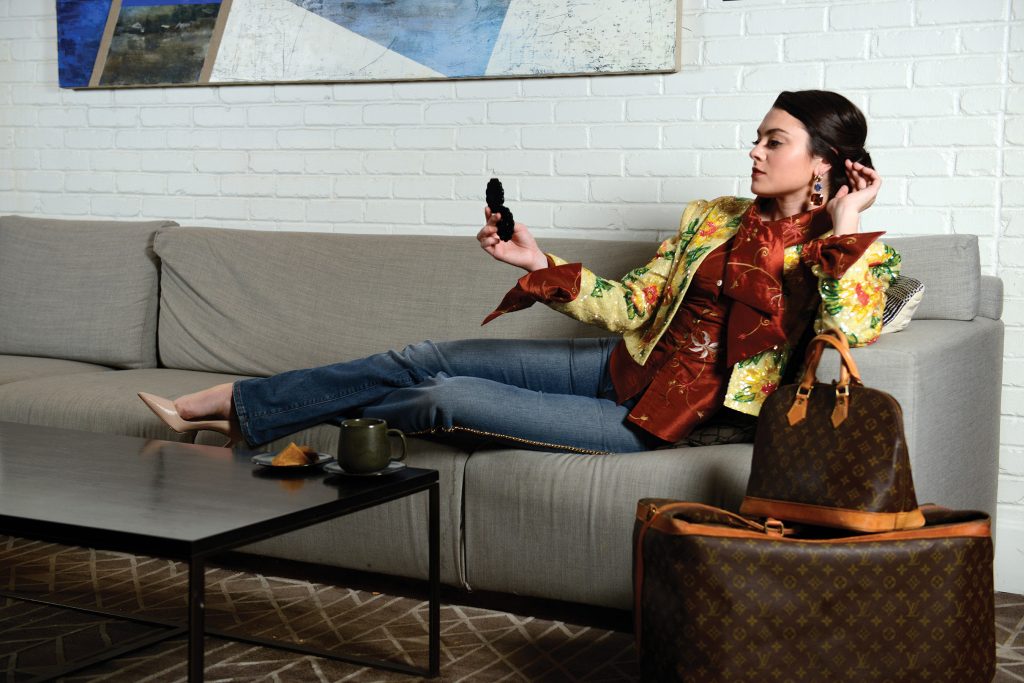 The first pieces Carrington sold were from her own collection. She started acquiring vintage finds in her late teens and early 20s, attending auctions and estate sales. Rather than keep the rarities private, at the urging of Rebecca to "follow your passion, live your dream," Carrington began putting items up for sale.
Service-wise, Carrington's concierge-style approach has gone like gangbusters. "I go to shoppers' homes and/or offices with items they are interested in," Carrington says. The showroom can be visited by appointment. And when epicures purchase items via TVL's online platforms, like Instagram or Facebook, the styles are personally delivered. You'll also find Carrington at pop-ups and specialty markets, and she conducts in-home trunk shows.
TVL specializes in designs from the late 1950s through the early '90s. While she's always on the lookout for such on-demand favorites as Chanel (both clothing and accessories), Carrington "looks for that magic … piece that will become the center of a wardrobe," by designers like Thea Porter, Teal Traina, Lanvin, Balmain, Dominic Rompollo and Ossie Clark. Patrons, she says, can't get enough of 1960s and '70s influences right now. TVL also sells jewelry and accessories, men's hats and ties from labels like Hermés and Gucci, Beck Bags (TVL is currently the only Beck Bags retailer in Colorado) and a line of signature scented, hand-poured candles.
Carrington is a curator on a mission—to help style enthusiasts find transformational pieces that bring the enchantment she felt with that first Hermès scarf into their own wardrobes: "In fashion, everything old is new again."
LET'S GO SHOPPING
The Vintage Label, LLC
713.299.5961
Shop The Vintage Label at a Free Market pop-up through May 10: 1801 Blake St., Denver.
Model: Katie Huck, Donna Baldwin Agency
Hair: Valerie Ward
Makeup: Erroll Perkins
Location: Halcyon, A Hotel in Cherry Creek, Presidential Suite