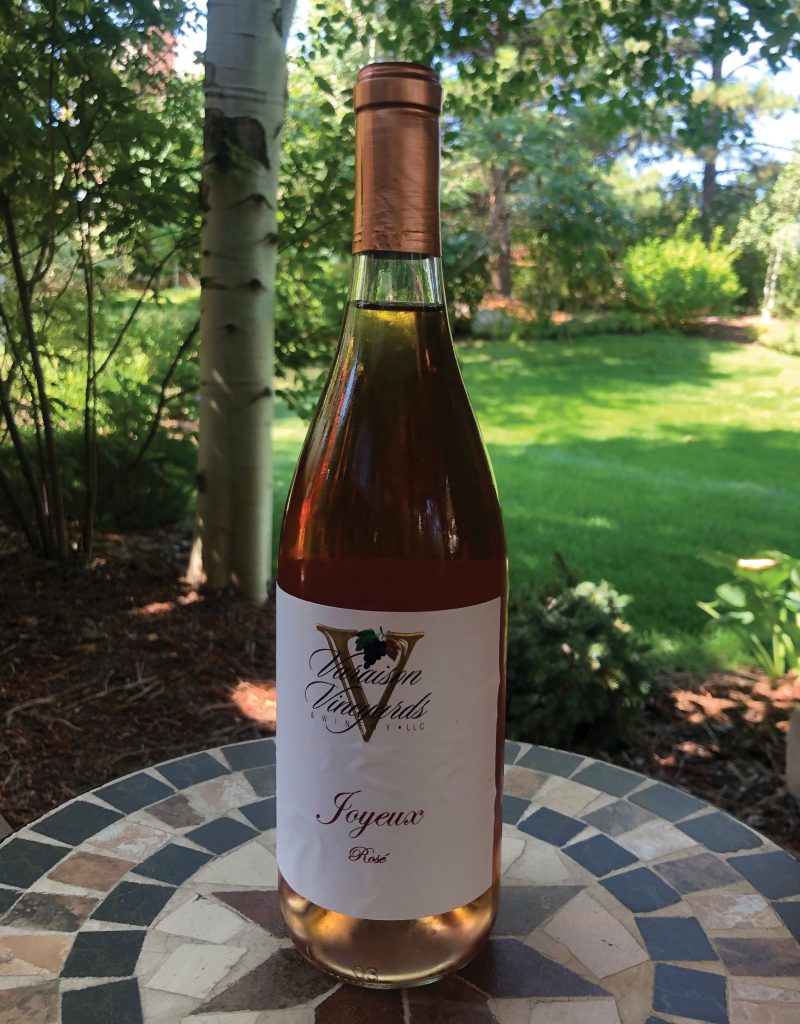 When most Palisade Visitorsdecide to venture out on a wine tour, the plan is to taste the vintages from as many local vineyards as reasonably possible. Greenwood Village resident Carolyn Stettler takes a different approach. She heads to just one winery—her favorite vineyard in Palisade—and takes the time to enjoy every activity it has to offer. "Varaison Vineyards and Winery is just outside of downtown Palisade," Stettler explains. "It's in an old brick Victorian house with this kind of sweet veranda.
"It's owned by the West family, who work there as the head winemaker [Ron], the assistant winemaker [Ron's oldest son, Alex] and more. I think that's part of the charm. … It doesn't feel too touristy; it's like you're in someone's home." Visiting Varaison is even, at times, the sole purpose of her and her husband's trips to Palisade; don't be surprised if you're tempted to do the very same thing.
THE WINE TASTINGS ARE ENLIGHTENING
"Varaison is good for tastings because it takes the experience farther than other wineries. My husband and I just came back from Carmel, Calif. At tastings there, the winery staff just told us, 'oh you'll notice notes of honeysuckle' or whatever flavors were there. Varaison helps you learn about wine. They taught me to avoid white wines that are over 14 percent A.B.V. because that's when you get that mouthwash taste. That kind of knowledge sticks with me."
THE WINE ALSO EXEMPLIFIES WHAT COLORADO CAN DO WITH GRAPES
In 2010, Varaison was invited to The American Wine and Spirits Expo in Paris, where three Varaison wines were thought to be true French Burgundy and Bordeaux styles in a blind tasting. "I didn't know how good some of the Colorado wines could be," Stettler says. "Varaison makes Old World-style wine. … Watch for Varaison's rosé, which they run out of often. It is my favorite rosé in the entire world."
THERE'S A BREATHTAKING ROSE GARDEN
"They have this huge rose garden with a gazebo; we've attended a wedding there, but you are free to walk through outside of events too. It's probably one of the largest rose gardens I've been to."
WHEN YOU'RE READY FOR A MEAL
Walk to 13 Brix Cider Bistro, a casual spot also owned by the West family that features their Forbidden Fruit hard cider. "Rather than pub fare, it's more of a Mediterranean, French menu and it's always very good," Stettler says.
WHEN YOU'RE READY FOR BED
"The Wine Country Inn is lovely. There is a new, funky place I'd like to try called Spoke and Vine Motel."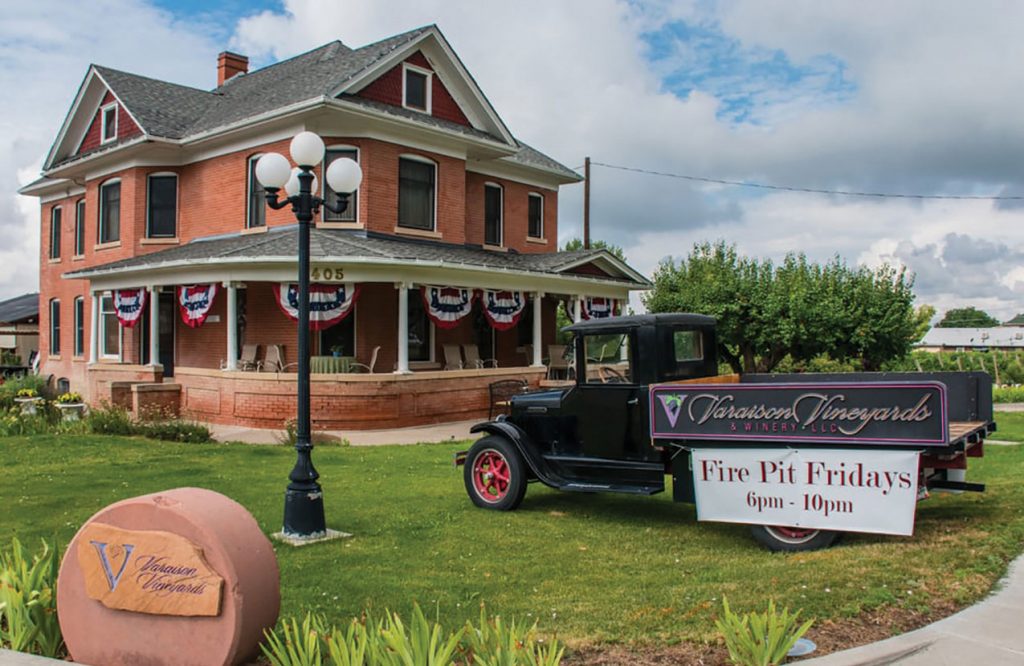 Mark your 2020 calendar for FIRE PIT FRIDAYS
"Varaison has a pavilion [plus a patio and two fire pits]. With its wood-fired pizza oven, Varaison makes these creative pizzas every Friday from May to September or October. My favorite pizza is called the Figgy Piggy, a really good pie with fig jam. There are also s'mores." This year, Fire Pit Fridays ended Sept. 27.
RAISE A GLASS
Varaison Vineyards and Winery
Palisade
970.464.4928