Monogrammed gifts are thoughtful, timeless treasures.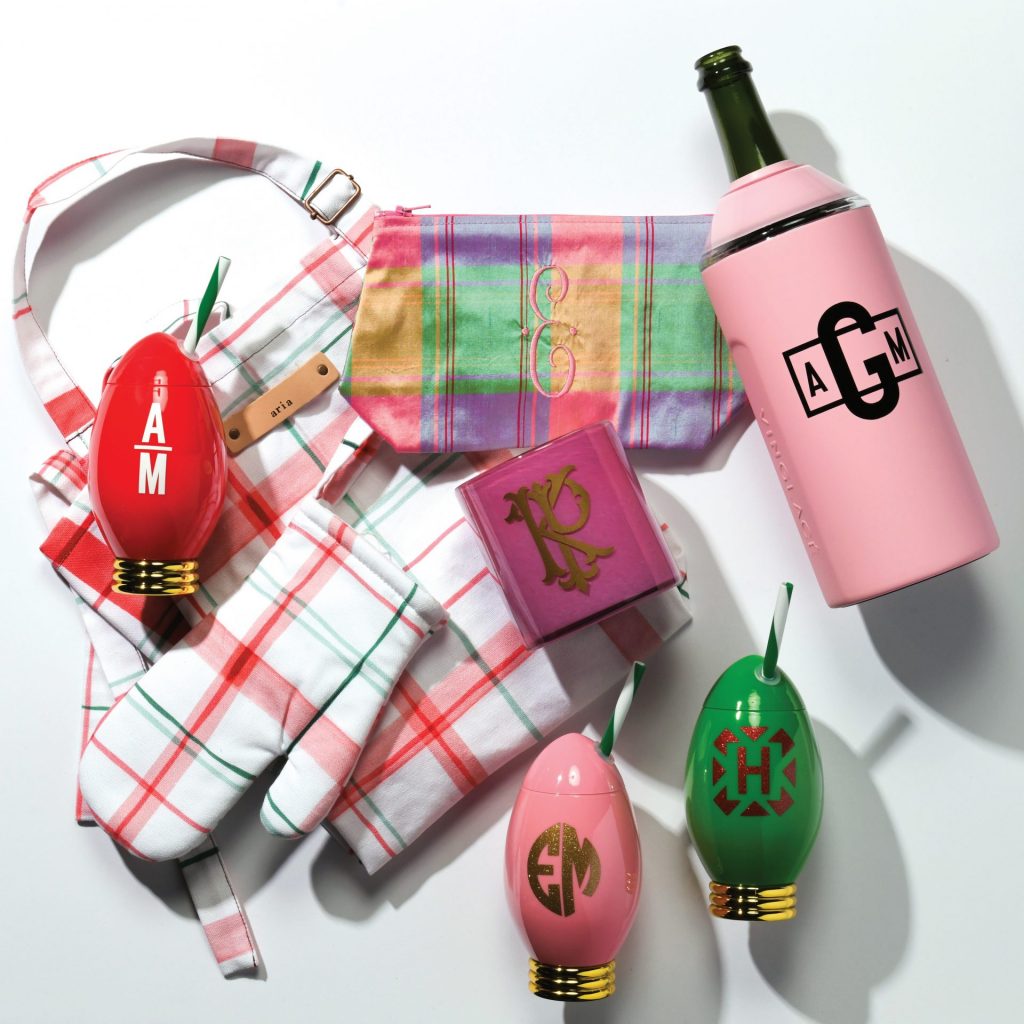 Many of us will be facing the holiday season sans family celebrations, office parties or even neighborhood get-togethers. But the lack of pomp and circumstance doesn't mean you can't let the spirit of the season shine. Hold onto the magic of the season with personalized presents that dazzle and delight.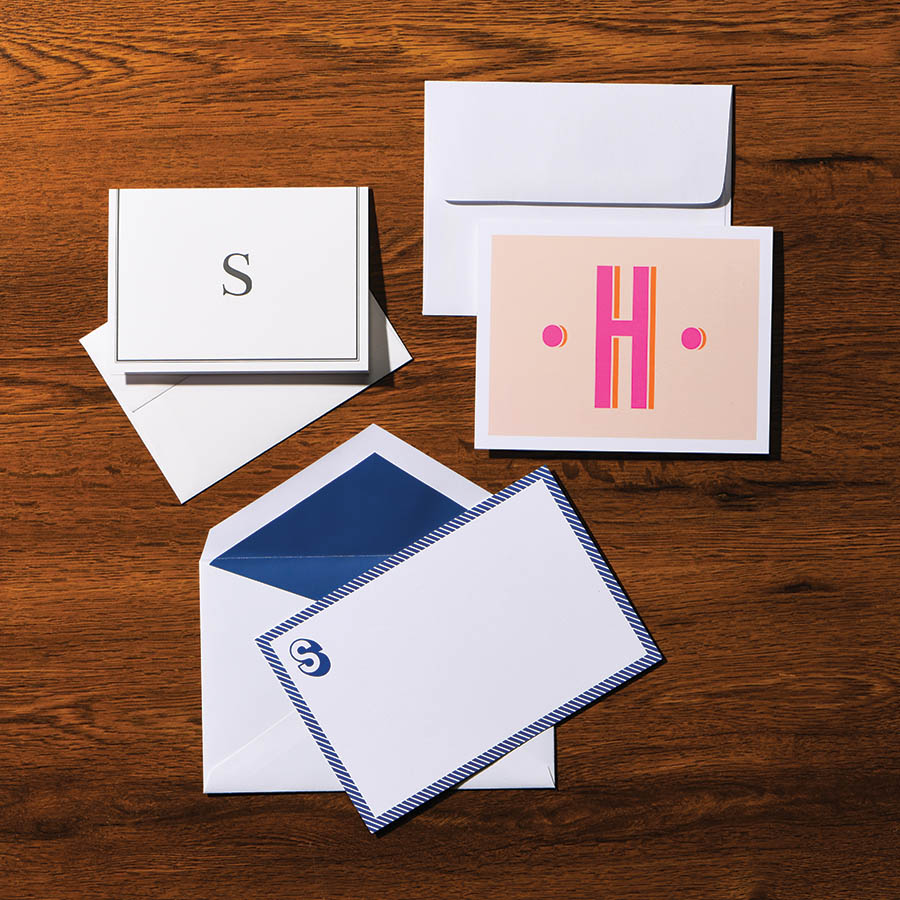 Give gifts your loved ones will cherish for years to come. Swoozie's, a Southern "transplant" has a cult-like following with an impressive assortment of gift items, stationery, home accessories and more, in every color, shape and size. The staff is ready, willing and able to personalize anything you can imagine — literally anything. The entire shop is like an explosion of creativity everywhere you look, so be ready to be inspired and go bold or go home! For the most discerning divas, check out the array of bespoke gifts from The Denver Monogram Company. Their unique selection of classic and modern monograms is just the ticket for gift-giving. And don't forget your four-legged family members! The personalized pet gifts from Mark & Graham will have your pets feeling the love for sure.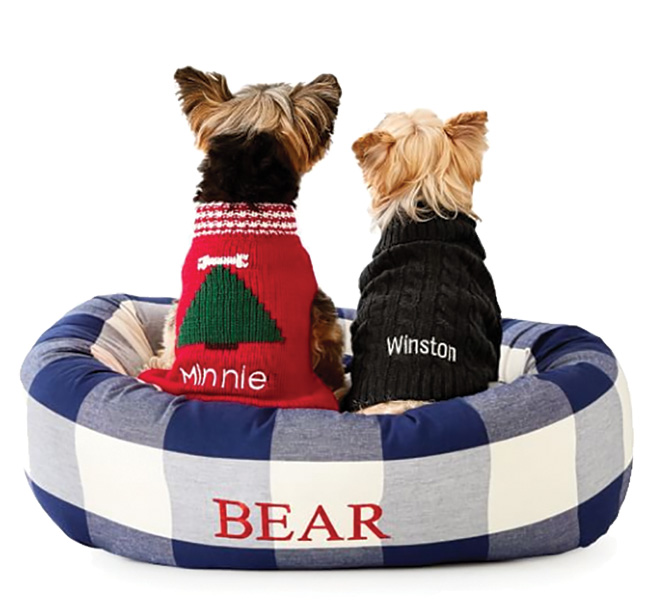 For the men on your list, check out the dapper socks, loungewear and knickers from Nice Laundry — complete with custom monograms. What's even cooler about these designer duds is that when you send used socks or unmentionables, they will make sure your old essentials are recycled responsibly and efficiently. The top-tier of essentials will be professionally sanitized and sent to areas of need while the rest will either be repurposed as textiles or turned into things like home insulation. Together with 2ReWear Inc, they've recycled 121,871 items, saving over 18.3 million gallons of water and 114,254 lbs of CO2.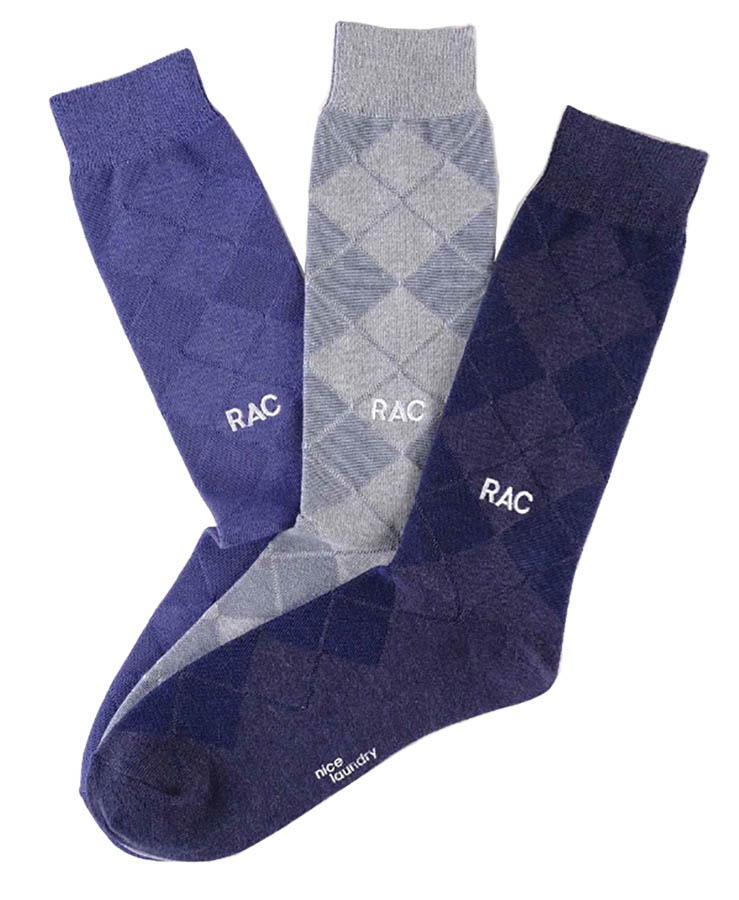 And for the people in our lives who are utterly impossible to shop for, Couturier Candles has created the perfect custom gift. These absolutely gorgeous candles smell just as wonderful as they look. Personalize your candle by choosing from a variety of fragrances, wax colors and even curated containers for the ultimate luxury experience.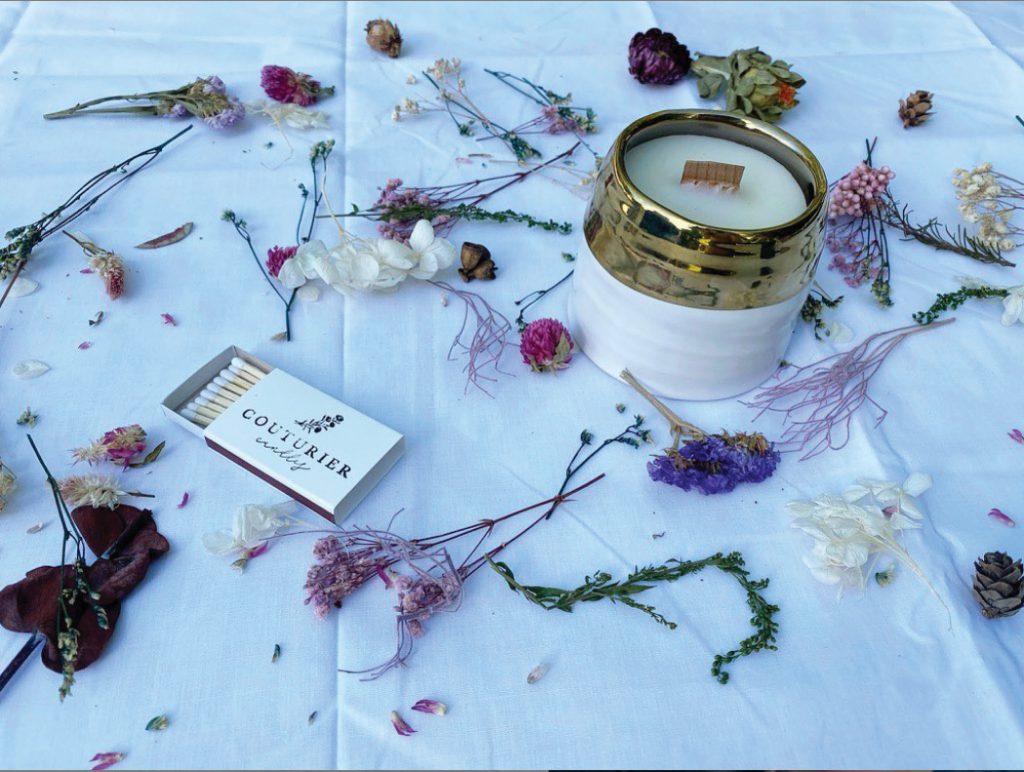 There's something new on the gift list this year and you guessed it — face masks! Denver's own Knotty Tie Co offers personalized face masks and neck gaiters — not to mention their ties, pocket squares and scarves — that are ethically made right here in the Mile High City. They offer bulk orders for employee or client gifts, or individual orders for family and friends. Just choose your style, design and size, then personalize it with names, monograms or logos and voilà — you have a custom gift for all!
Finally, our very own editor, Hillary Locke Mujica, has a deep passion for personalized gifts. Her father, Owen Locke, shares his experience with a cherished family tradition — personalized Christmas stockings passed on through generations. "My mom knitted this stocking for me so it makes me think of her and my childhood Christmases. The pattern was popular in the 1940s so it's pretty old, but I love the vintage look and nostaliga it brings. What's also fun is when my kids got married and they had kids, everyone would get a new Christmas stocking with their name and birth year on it so now we have all of them together. It's just really special, especially when I think about all the Christmases these stockings have seen and will see for years to come. My mom would be so thrilled to know we've carried on her stocking legacy."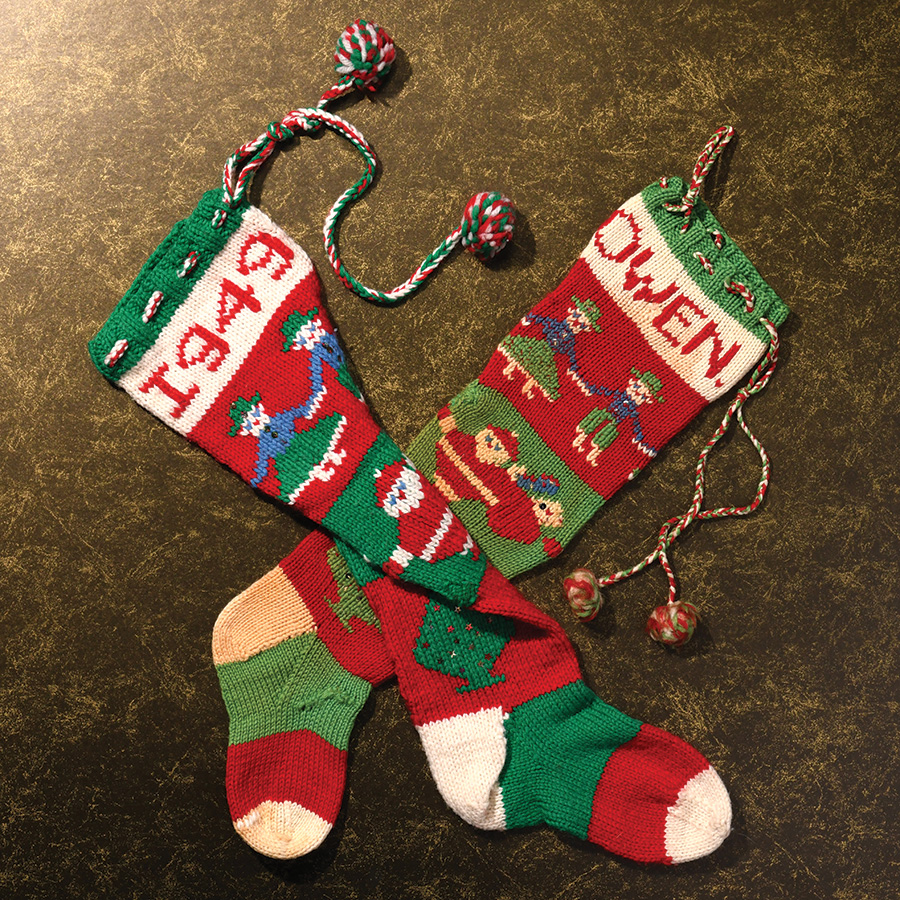 This is the only Christmas stocking Locke has ever had. "Mine is a little bit old and showing some wear and tear, the backside has torch marks from being close to the fire," he says. But the character and tradition ring in good cheer every holiday season.
Swoozie's, Cherry Hills Marketplace
720.328.7195; swoozies.com
The Denver Monogram Company,
thedenvermonogramcompany.com
Mark & Graham, markandgraham.com
Nice Laundry, nicelaundry.com
Courturier Candles, couturiercandles.com
Knotty Tie Co., 926 West 10th Avenue,
Denver, 303.954.9470; knottytie.com