Nancy Fitzgerald founder of The Butterfly Foundation and her mission to provide a helping hand to families in need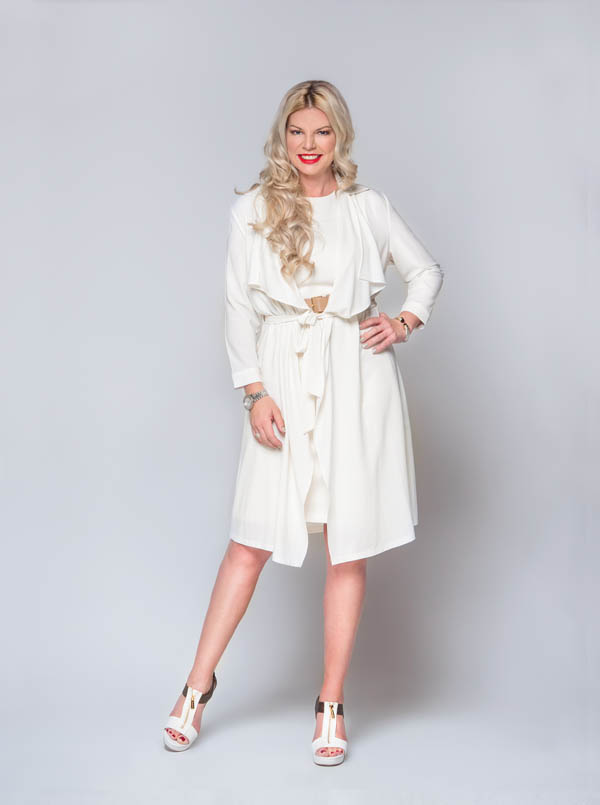 Just as a caterpillar transforms into a butterfly, the Colorado Butterfly Foundation transforms families out of tragedy. For nearly 13 years, the Butterfly Foundation has been a resource of support for those who have suffered immense tragedy, illness, loss, or other hardship by offering them a hand up.
Founder, Nancy Fitzgerald, a former news anchor and associate producer at CNN, began her career's journey covering other people's stories, both tragedies and triumphs. Over the years, these stories inspired her passion for helping those who need an extra leg to stand on during times of hardship.
Fitzgerald began her mission with the goal of fundraising for one family a year on her own and eventually created the non-profit organization that exists today. Over the years, The Butterfly Foundation has helped cancer survivors, widows, children and families who have been struck with life's misfortune by aiding in the rebuilding of their lives.
Currently, the foundation's goal is to help one family per quarter, or four families a year. With future plans and additional fundraising to help up to eight families per year.
In 2014, while building the foundation, Nancy tragically lost her husband Patrick in a biking accident that left her stunned and in a similar situation as many of the families she had helped over the years. Through this unimaginable loss, Nancy persisted to expand and grow her work with the foundation.
A story close to Fitzgerald's heart is that of 19-year-old Monica Torres, she and her eight siblings were left to fend for themselves after their mom died in 2020 of COVID-19. They were struggling to pay a $1,600 water bill when a counselor at Monica's school reached out on the family's behalf to the Butterfly Foundation for help. In conjunction with Denver 7, the foundation helped raise over $60,000 for the Torres family to aid them in getting back on their feet.
This and many other stories are just some of the ways the foundation has helped people bridge the gap between tragedy and moving forward. The foundation is now working to assist those affected by the Marshall Fire that ravaged the neighborhoods in and around Louisville and Superior on December 30, 2021.
The foundation is planning an event in mid-January at Mad Greens in Louisville to provide free dinner, gift cards and resources for victims and heroes affected by the fire as well as support the owners of the restaurant whose home was destroyed in the disaster.
The foundation raises money through charity events such as Putts for Patrick, a charity golf tournament in the name of Nancy's late husband. In addition to fundraising events, they plan to continue with programming similar to the Empower a Teacher Contest they ran in the fall, where people could nominate teachers for a chance to win $1,000 to assist the winner in the upcoming semester.
Another focus of the foundation is community, including their partnership with the South Metro Fire Department. Recognizing a need for mental health assistance for first responders, the partnership was formed to create a mental health program for local firefighters. This partnership is uniquely special to Fitzgerald as the South Metro Fire Department were the first responders to arrive on the scene of her husband's accident in 2014.
For the future, "we have big dreams to make it bigger and better," says Fitzgerald. With plans to expand the foundation to include a residential treatment center for girls who suffer from mental health issues including suicide, the center will serve as an interim place for girls to stay while they seek help.
"It was divine for me to take over the business after my husband's passing," Nancy said. "The Foundation gave me a callus for what was coming. It prepared me for my husband's death. And it has been the greatest honor and privilege of my life to help these families."

HOW TO HELP
Make a donation:
coloradobutterflyfoundation.org/donate/
Know someone who needs help?
coloradobutterflyfoundation.org/apply/
The Butterfly Foundation is accepting donations of gift cards for their Louisville event to help support those affected by the Marshall Fire.
For More information visit
The Butterfly Foundation's Facebook page, @thebutterfly.help