Brought to you by UCHealth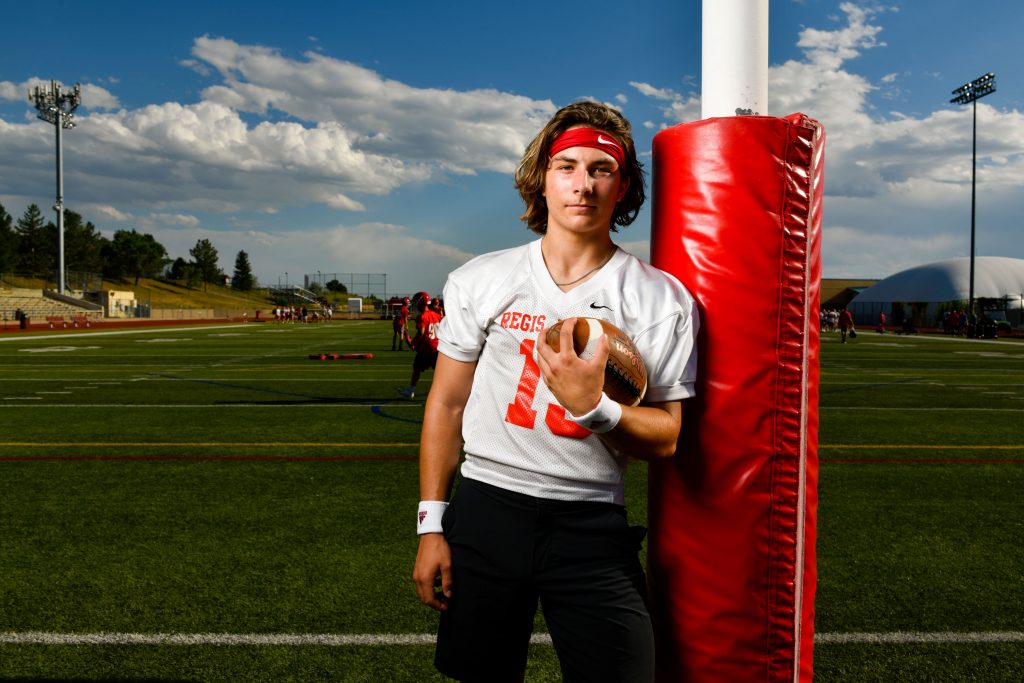 Nicco Marchiol, just a sophomore at Regis Jesuit High School in Aurora, already has an offer to play football at the University of Colorado in 2022. But then, the Buffs will have to beat out the likes of Michigan, Arizona, Georgia, Kentucky, and Florida Atlantic, all of which have also extended Marchiol scholarship bait.
At 16, Nicco is 6-foot-2 and weighs 205 pounds. He has a sharp mind for the game; his arm is a catapult; he moves like a cat. Combine all this and you get one of the nation's top young quarterback prospects.
Nicco intends to fulfill his vast potential. Doing so involves improving his on-field decision-making and skills, his strength and his speed and agility. With respect to the last of these, the challenge is this: How do you improve the speed and agility of someone who already moves like a cat? The answer for Nicco is in UCHealth Sports Performance powered by Elite Speed.
During a summer of college visits and invitation-only camps, Nicco has been working with Elite Speed co-founder Nick Vinson twice a week at UCHealth Steadman Hawkins Clinic Denver.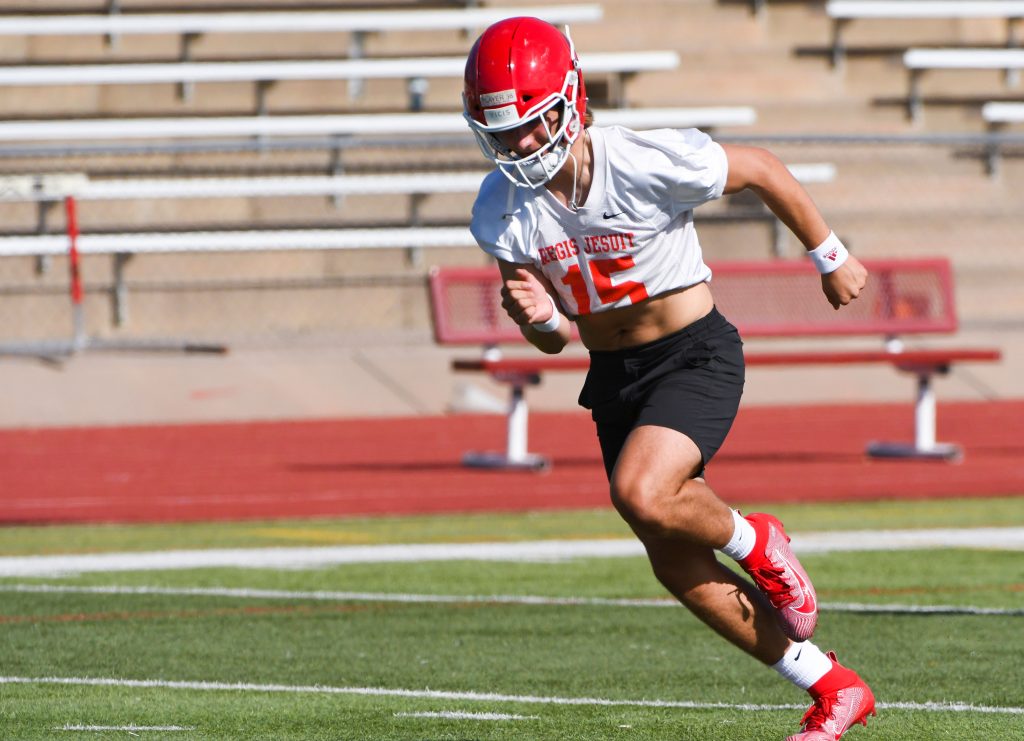 Elite Speed works under the philosophy that optimizing athletic performance is not just about sheer training effort, but rather technique augmented by power, flexibility, sport-specific conditioning and recovery.
Vinson's approach starts with biomechanical balance–that is, making sure muscle groups work collaboratively and not competitively, which heightens injury risk–then moves through instilling proper technique; augmenting that technique with added strength; and, finally, integrating it all into sport-specific action. It works: Elite Speed now employs 24 full-time trainers who work with kids, athletes of all sorts, as young as eight on through to seniors aiming to improve their quality of life through improved fitness.
Nicco starts with what Vinson calls a "full activation protocol" of stretching, th moves focused on an expanse of well-cushioned indoor turf near the new UCHealth Steadman Hawkins facility's towering southern glass façade. They then move to the 50-yard-long indoor turf sprint lane. He wants to see knees up, back straight and feet close to the ground. "Imagine a stick through your opposite ankle. Kick through the stick," Vinson instructs.
Minutes later, Vinson rolls open one of the south façade's three large glass overhead doors and Nicco and Vinson duck outside to a half football field of deep-green turf. Vinson has Nicco cutting and accelerating among a handful of cones. The focus, Vinson explains, is on proper form when changing direction at an angle sharper than 90 degrees.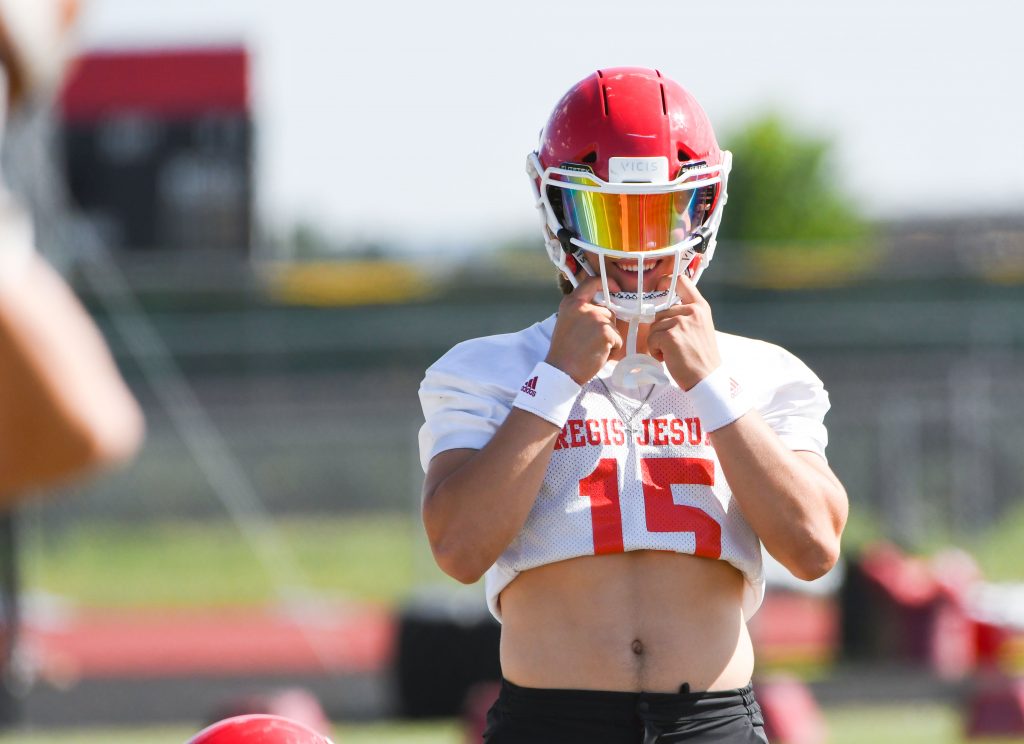 As they walk back inside, Vinson reminds Nicco that what he's doing isn't easy. "This is stuff that 20-year guys work on every day," he says.
After a series of side lunges and other exercises, more cone drills in the hot sun and work with a blackened-steel metastasis of a Radio Flyer Wagon called a Tank M4 friction sled, the session is done.
Nicco seems as appreciative as he is athletic.
"This is outstanding," Nicco says. "The top athletes in Colorado and in the country are coming here to be the best they can be."