Post-pandemic, THE LEADERS OF PUNCH BOWL SOCIAL set their sights on the future.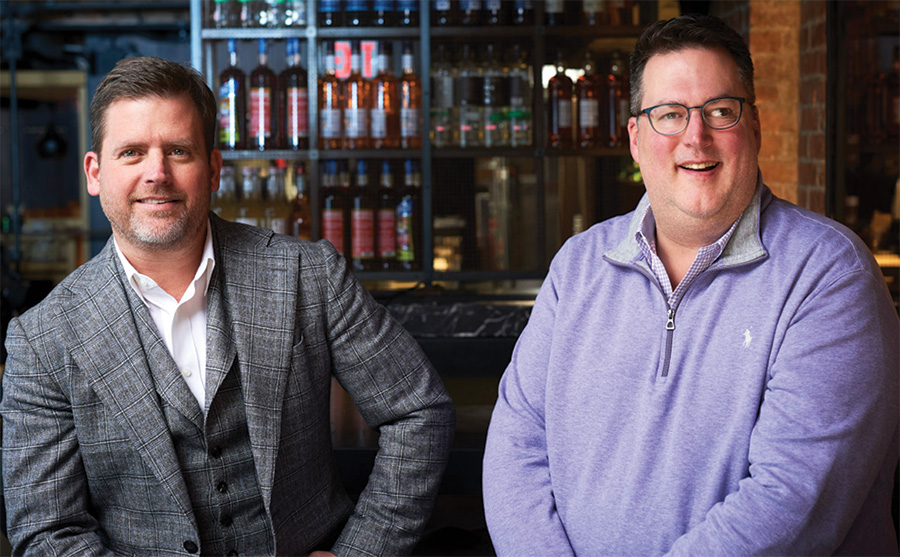 PUNCH BOWL SOCIAL, a Denver restaurant, arcade, bowling alley and karaoke bar all in one, shuttered its doors along with its other locations nationwide for most of 2020, then filed bankruptcy after its financial partners bailed. But the Mile High City's favorite entertainment eatery rises back to the top of the food chain with a top-tier restructuring.
In the early years, the business experienced much success. However, Robert Cornog Jr., an original founder who served as the company's CFO and chief legal officer, knew to move the company forward, it needed Richard Flaherty, who has been in the hospitality business for more than 25 years. In 2015, Flaherty joined as COO.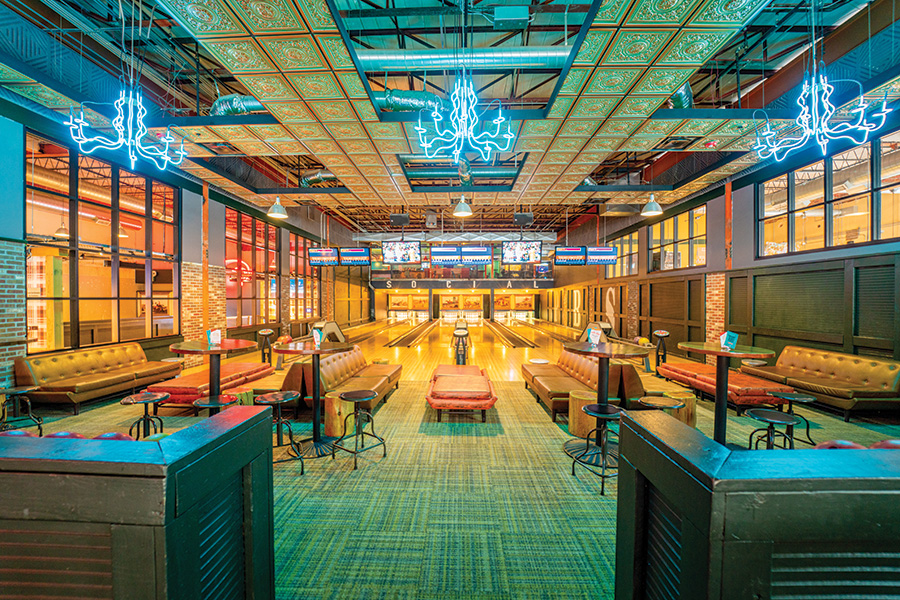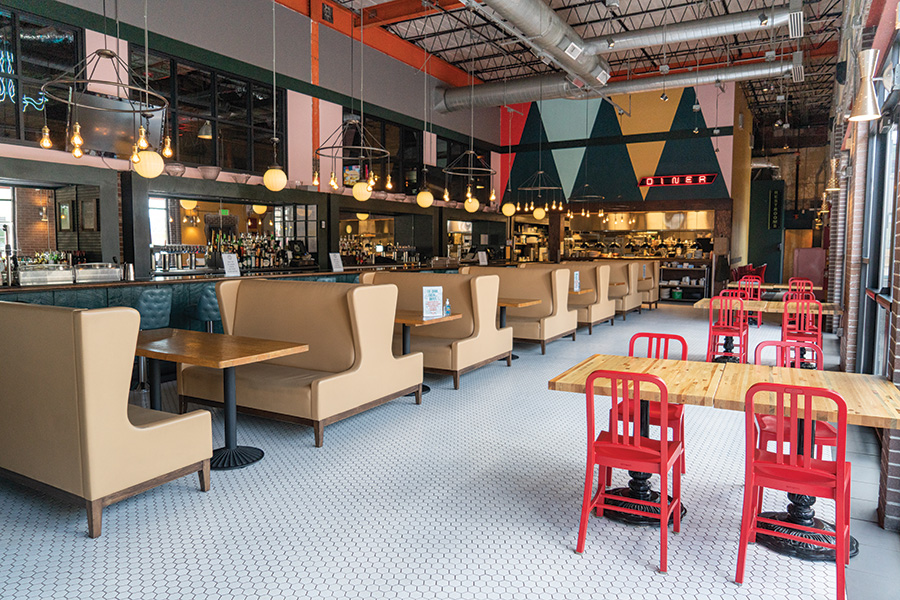 "After I visited the Denver location, I immediately recognized the opportunity here at Punch Bowl with its superb social experience and focus on quality food and beverage," says Flaherty. "I knew it would be the leading edge of the sword within the industry."
Then in 2021, the two united as co-CEOS as part of the company's resurrection from financial disaster during the pandemic. Blending Cornog's business background from his days on Wall Street with Flaherty's exceptional penchant for guest experiences, the two have since set out on a mission to raise the bar in "eatertainment" and reposition Punch Bowl Social as a leader in the industry. But their success isn't just about the partnership they have formed. It also comes from their focus on creating a premium food and beverage experience within the entertainment world.
While the eatertainment concept isn't new, with the neighboring competition of Dave and Buster's and TopGolf, Punch Bowl Social aims to set itself apart from the competition. When it comes to food and game concepts, typically, it's either one or the other, but rarely both. "Everything we do revolves around food and beverage first," says Flaherty. "We're authentic and chef-driven in every restaurant we operate. It has always been one of the main differentiators from others with a similar concept." To aid in this vision, they have a corporate culinary team that constantly looks at food innovations through research and development efforts to deliver simple and fresh—yet elevated—food experiences.
"Richard and I are part of the new Punch Bowl Social," says Cornog. "We brought it out of bankruptcy. We had to re-launch ourselves and re-establish who we were." Part of their re-launch included reworking the menu, offering new food experiences and hiring thousands of employees to get the business back up and running.
Regarding what the future holds for Punch Bowl Social, there are definite plans to add new locations (to be announced in 2023), just not in Denver. Beyond its physical expansion, there are plans to add a sister concept—Agave Room in Rancho Cucamonga, California, and several other locations, where guests can experience high-end tequila and mezcal offerings alongside high-end Mexican fare. Their focus is on capturing the spirit of Punch Bowl Social but in a slightly higher-end, more-intimate setting.
"We recognize the opportunity to evolve the offerings within the same walls. It's a great opportunity within the Punch Bowl Social experience to provide another opportunity to eat, drink and socialize," says Flaherty. And don't fear: They say a version of something like this will make its way to Denver.
"Punch Bowl is back and stronger than ever," says Flaherty. "It will continue to deliver on the promise of new locations and new experiences for our guests while becoming the iconic brand that it was destined to be."
Punch Bowl Social Denver is open seven days a week, with happy hour Monday through Thursday from 4 to 6 p.m.
For more information visit punchbowlsocial.com