With phones always at the ready, photography is more approachable and available than ever. Whether snapping memorable moments or artfully directing complex scenes, the power of the camera is only accentuated by the plethora of apps now available to professionals and hobbyists alike. We asked professional photographer Chad Chisholm to give us a list of his favorites.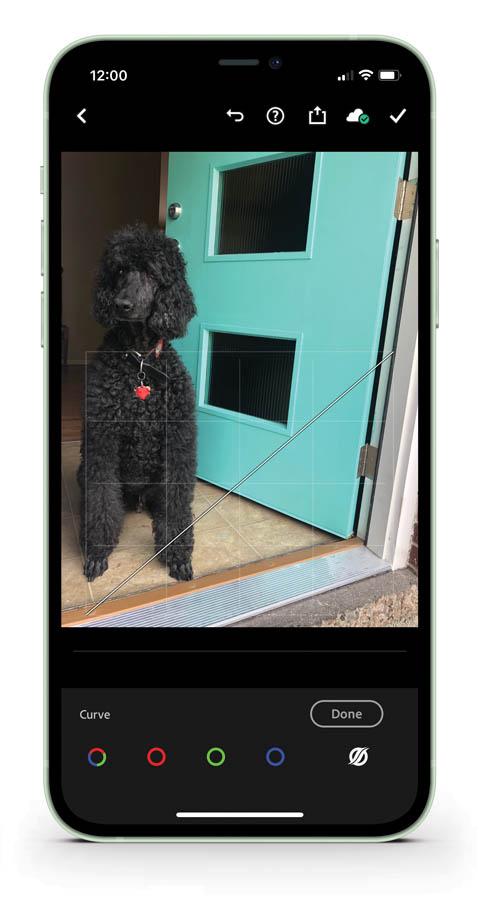 Adobe Lightroom Photo Editor
For a more professional approach, Adobe Lightroom is available as an app on your phone. Signing in to your Adobe account allows for access to the professional editing software. From presets to color enhancements and level adjustments, cloning tools to remove objects and perspective correction, this is the ultimate editing app for your smartphone. As a cloud-based service, edits made on your phone are stored and shared to your other devices, allowing for editing from professional cameras or your smartphone. Community presets are also available, so playing with a wide array of tools can really elevate your photography through this app.
Developer: Adobe Inc
Price: Subscription Service
Available at adobe.com
PhotoPills
An absolute MUST for anyone looking to shoot the Milky Way. I use the Night AR (augmented reality) most often in this app when I am scouting locations. It allows me to line up where the Milky Way is going to be in relation to my subject and a time code—invaluable information when on location: avoiding sitting outside in the cold waiting for the world to turn for countless hours. Meteor shower forecasts are also in the app, including a star trail calculator for those photographers looking to create dreamy contrails of light across the sky.  A focal length match allows for photographers to drop in their camera type and calculate the near and far limits and depth of field. Another fun aspect of this app is the time lapse calculator, letting you know shooting intervals, number of photos and the total memory usage needed.
Developer: PhotoPills S.L.
Price: $10.00
Available in the App Store on your device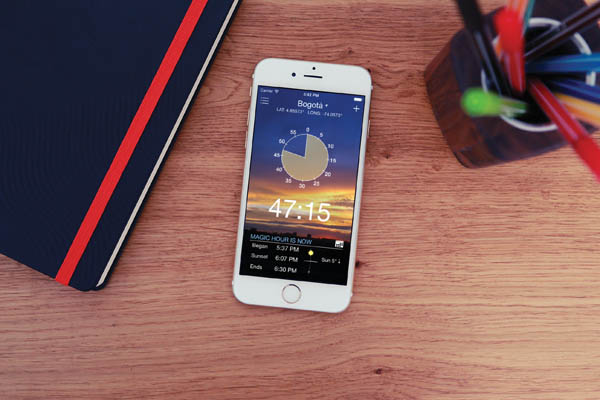 Magic Hour
Whether taking a striking sunset landscape photo or finding the perfect time to shoot senior portraits, Magic Hour is a must for finding that perfect golden light. A count-down timer lives on the main screen, letting users know when "magic hour" is coming, when sunset is and when the light is gone. The forecast for your location, notification reminders, and calendar syncing are all great tools within the app to make sure you are in the right spot at the right time to capture the beautiful golden light of Magic Hour.
Developer: elfinda apps
Price: Free; enable locations for $1.00
Available in the App Store on your device
Snapseed
If looking for a quick edit in your phone, turn to Snapseed. My favorite trick is the HDR scrape effect (lifting the shadows and boosting contrast and color). Users can also adjust the white balance, perspective or tonal contrast, or add fun effects like grunge, Retrolux or vintage. Save to your phone or share directly to your social media; the editing tools
in Snapseed are easy to use and very effective.
Developer: Google LLC
Price: Free
Available in the App Store on your device
Lumos: Sun and Moon Tracker
Since photography is literally "to catch the light," it's important to know when and where the light source is coming from. Lumos is my go-to app to check where the sun (or moon) will be when taking outdoor shots. The augmented reality shows exactly where the sun will be at what time and also notes sunrise and sunset at your specific location. You can also check shadow lengths based on the height of objects at any given time. The pro version has searchability for sun/moon info for any location in the world, the ability to save locations, to take notes and integrate Google Street View.
Developer: Luminous Labs
Price: Free; Pro version available for $4.00
Available in the App Store on your device