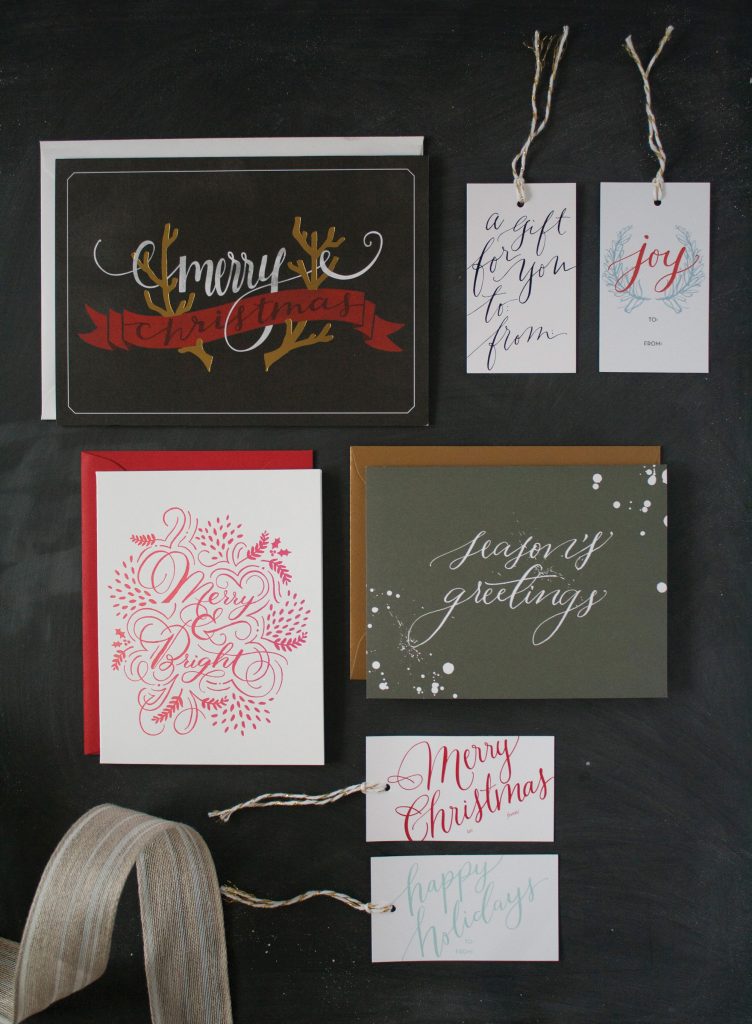 The next time you're considering retiring handwritten holiday cards, take a seat with Kathleen Ostrom. The founder of Lone Tree's Leen Jean Studios has a way of bringing the power of a personalized, intentionally designed note back to life. "When you send a holiday card you are creating a lasting memory," she says. "The person receiving it understands that you have put a lot of thought into selecting the card, writing a personal note and establishing a human connection that you just can't achieve any other way."
It is this belief in prose that led Ostrom to launch her company in 2011, where she designs everything from wedding paraphernalia to recipe cards to gifts tags and holiday cards, prints and commissioned art by hand. Here, she dives into the source of her fervor.
When did you become interested in this kind of art?
"I always knew I wanted to be an artist. I earned a degree in graphic design, but after working in the corporate world, felt like I needed a more creative outlet. So, I began learning calligraphy. I fell in love with it, so I started designing and creating handmade cards. I soon realized I had my own personal style and just ran with it."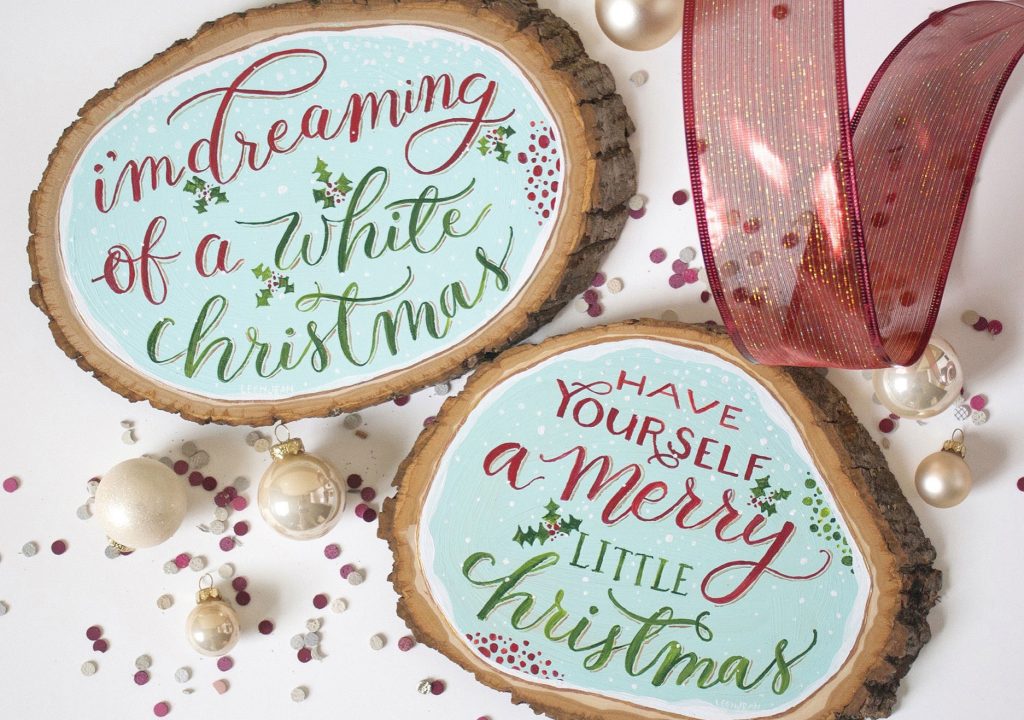 You say celebratory cards are something to be cherished. What cards made you first feel this way?
"My parents kept every card that my grandparents ever sent me, from the time I was born. I didn't even know my parents kept them until I was an adult, and my mother handed me a box full of the notes. Now those cards are so special to me: They evoke so many emotions and feelings of the closeness we had together. As an adult, it also provides me with the opportunity to get to know my grandparents from a different perspective. One of my grandmothers has passed; being able to read the cards that she sent me is a rare gift. Overall, there is incredible value in being able to physically hold something that another person took the time to pick out and send."
What is your design style?
"My style continues to evolve, and I get my inspiration from a variety of different sources. There are several different aspects of my business, but calligraphy is the one that is the most near and dear to my heart—although it is the most time consuming. In addition to Christmas cards, I also design and create Christmas decorations and ornaments on commission."
What are some of your most memorable commissioned pieces?
"Last year I had the opportunity to create a custom project for Vice President Mike Pence and his family. One of the second lady's assistants was familiar with my work and recommended me. Working with them was a wonderful experience. I even addressed all of their Christmas cards."
Tell us about your gift tags.
"My gift tags are all handmade, but not typically personalized. However, I would be happy to individualize them if someone is interested."
What advice do you have for those of us who have, ahem, fallen behind on holiday cards this year?
"For future years, the best advice I can give is to plan ahead and start thinking about cards as early as September or October; you can even start planning in January. … I really can't give a specific date on when it is too late to order cards or other services because every request is different and it depends on the type of work and the size and complexity of the project.
"Remember, you are giving family and friends a gift that can last a lifetime, so you want to delight in the experience as well. That is the whole point of sending a handwritten card, not only at Christmas, but all throughout the year."
LET'S GO SHOPPING
Leen Jean Studios
Lone Tree
720.504.4464