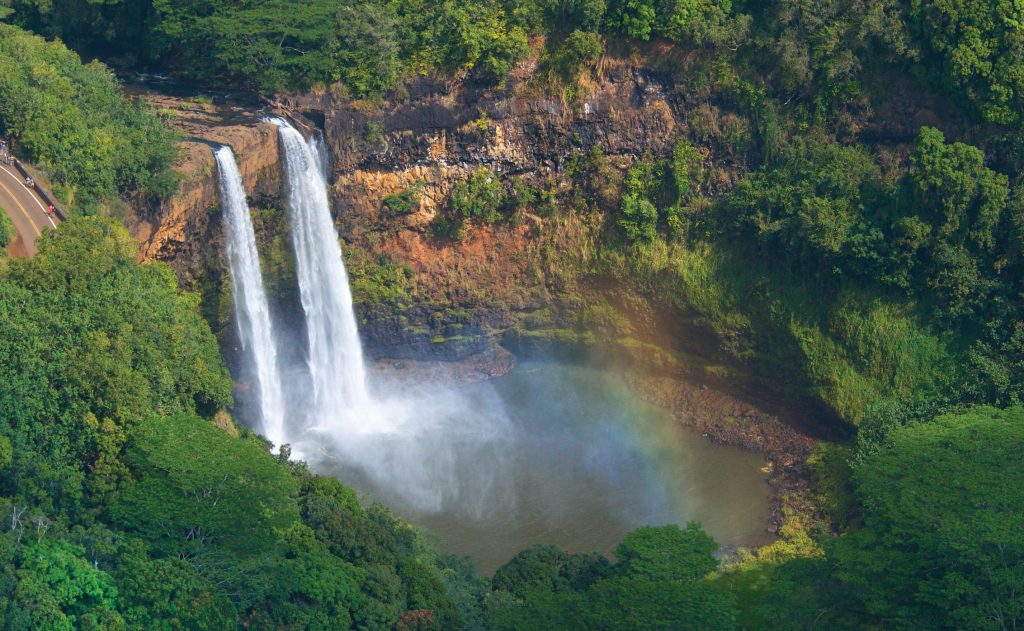 Just before dusk on a stretch of Kaua'i's Poipu shore, the choppy, rising tide brought a green sea turtle close to the sand. The reptile splayed out about 30 feet from a scenic beach, camouflaged among small volcanic rocks. It knew what it was there for—dinner, a main course of seaweed and algae. What it didn't know was that my husband and I also sat near the same rocks—a safe and considerate 20 feet away—getting more enjoyment out of watching the sea-dwelling creature eat its meal than it could have possibly felt munching on it.
And there we stayed—no other passersby the wiser—until our own dinner reservations called our name.
Hawaiians and the lucky transplants who live among them call this a sign: They say the green sea turtle, or honu, is a symbol of good luck. As we admired it, effectively missing our second-to-last sunset on the Garden Island, I was dubious as to how much more fortunate things could get.
On day one away from the mainland, we devoted the morning to sampling craft chocolate and as many tropical fruits as are in season on Kaua'i land that has been with the same family for more than 150 years—now known as Lydgate Farms. Its sustainable, small-scale farming practices have produced award-winning vanilla and honey and high-quality chocolates; so our witty tour guide explained while she thwacked open a cacao pod from the grove.
Capt. Andy's Sailing Adventures brought us within yards of the Nāpali Coast's gargantuan cliffs on a catamaran sunset dinner sail, a distance only possible if Mother Nature really calms the seas. While dolphins welcomed the boat to the area, the crew brought us cocktails and a steak entrée without, impressively, gripping a single handrail.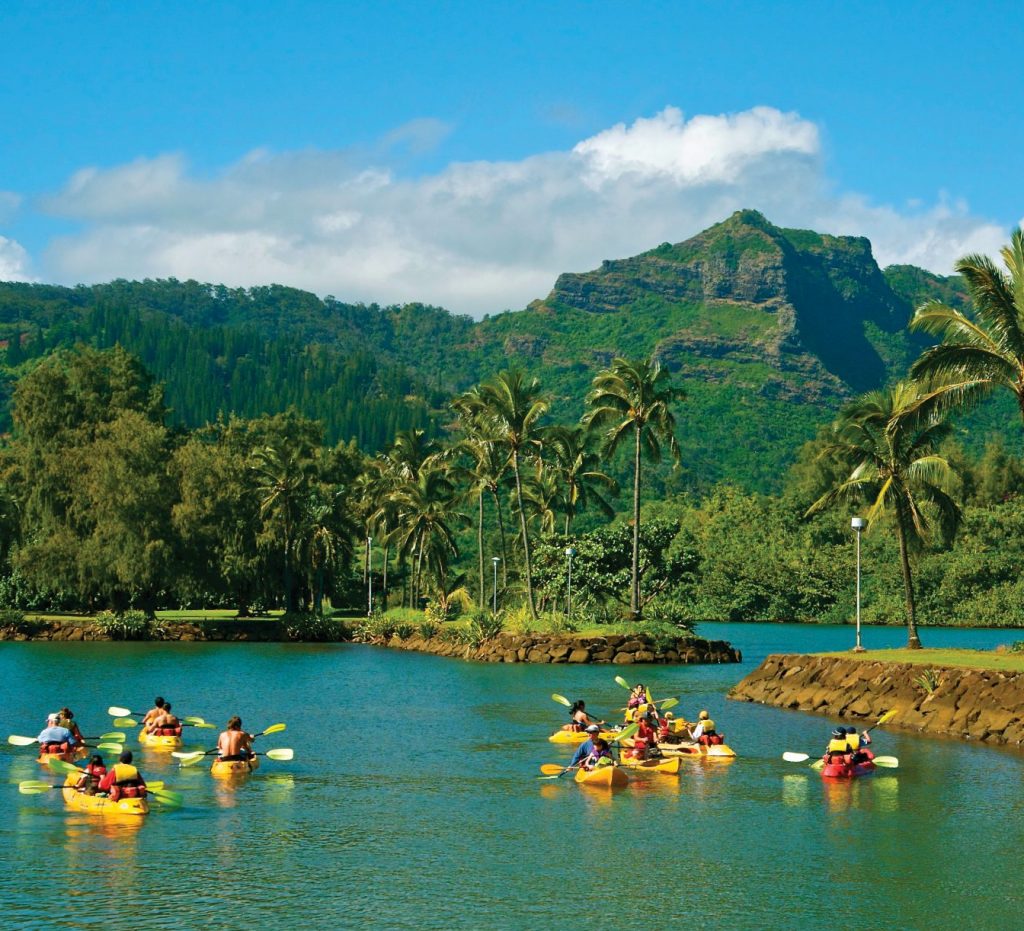 Then there was the door-offs helicopter outing that showed off a bird's-eye view of the same coastline, Waimea Canyon (also known as the Grand Canyon of the Pacific) and more. We got so close to the falls on Mount Waialeale—one of the wettest places on Earth—that water splashed on my face.
Our pilot from Jack Harter Helicopters shared insightful details on the legacy of the island and the canyon itself. After a second ride, when I'm not utterly diverted by the views, I could probably recount what he says.
And later, a rum safari with Kaua'i Safaris on Kilohana, a plantation estate, made 104 acres feel like a multilocation expedition. Every stop was paired with a vacation-worthy cocktail. After sauntering off the open-air tour truck, we had a vacation-worthy dinner at the manor's award-winning Gaylord's Restaurant. Neither of us could overlook, either, the chance private tour of National Tropical Botanical Garden's Allerton Garden, equal parts sculpture display and flourishing tropical oasis.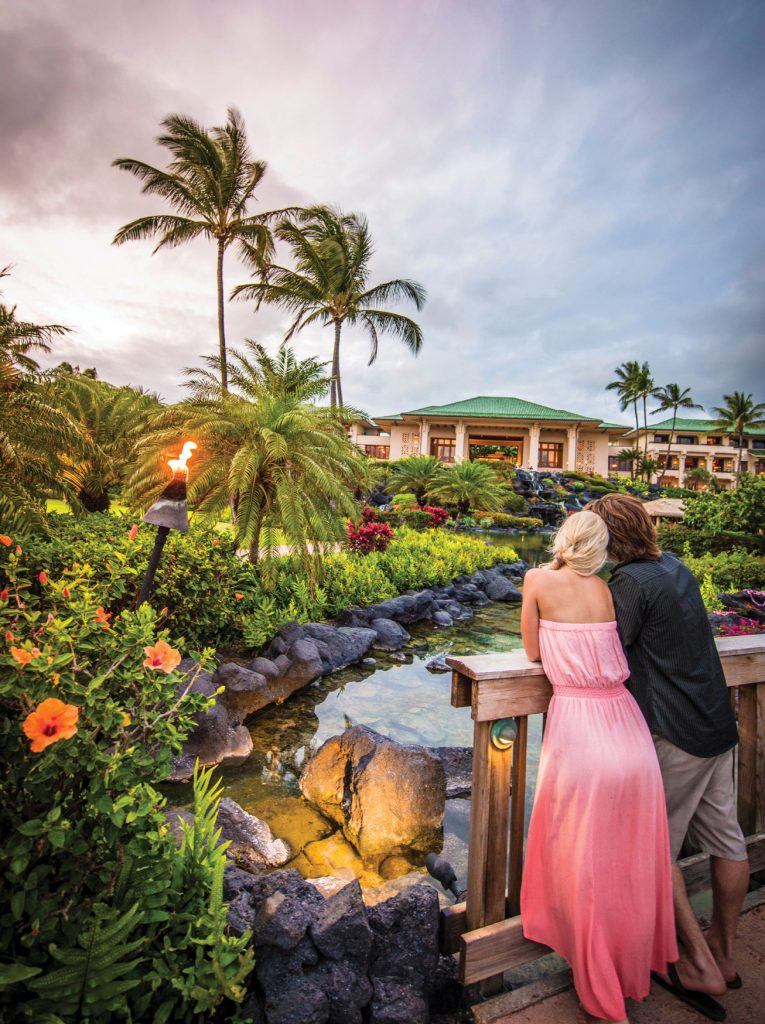 By night, we hid in resort comforts. Evenings felt particularly secluded driving through Kaua'i's eucalyptus Tree Tunnel to get to the Grand Hyatt Kaua'i Resort and Spa, a South Shore destination some prefer to the North Shore's Princeville Resort. Anara Spa's open-air garden rooms and the resort's saltwater lagoon, overlooking where our honu dined, certainly gives it a fighting chance.
Can a week away sound any more exotic?
Maybe. With the green sea turtle being one of the most commonly sighted turtle species in Hawai'i, there is surely enough fortuity to find out.
OUR KAUA'I CUISINE, BY THE NUMBERS
3: number of authentic shave ices we shared
At least a dozen: amount of shave ice stands and shops on the island
∞: times we nearly called the treat shaved ice instead of shave ice
1: bowl of fresh poke ordered at Pono Market, one of many popular convenience-store-style fresh-fish shops on the isle
4: mornings breakfast came with an ocean view
55: different types of seasonal preserves ready at Monkeypod Jam, a favorite island bistro and artisan company through which the owner works with more than 25 Kaua'i farmers to create jams, curds and more
0: to-go boxes needed after trying loco moco, a Hawaiian comfort-food dish featuring a hamburger steak-type patty over steamed rice, topped with a fried egg and brown gravy
Lydgate Farms, 808.821.1857
Capt. Andy's Sailing Adventures, 808.335.6833
Jack Harter Helicopters, 888.245.2001
Kaua'i Safaris, 808.652.4707
National Tropical Botanical Garden, 808.332.7324
Grand Hyatt Kaua'i Resort and Spa, 808.742.1234