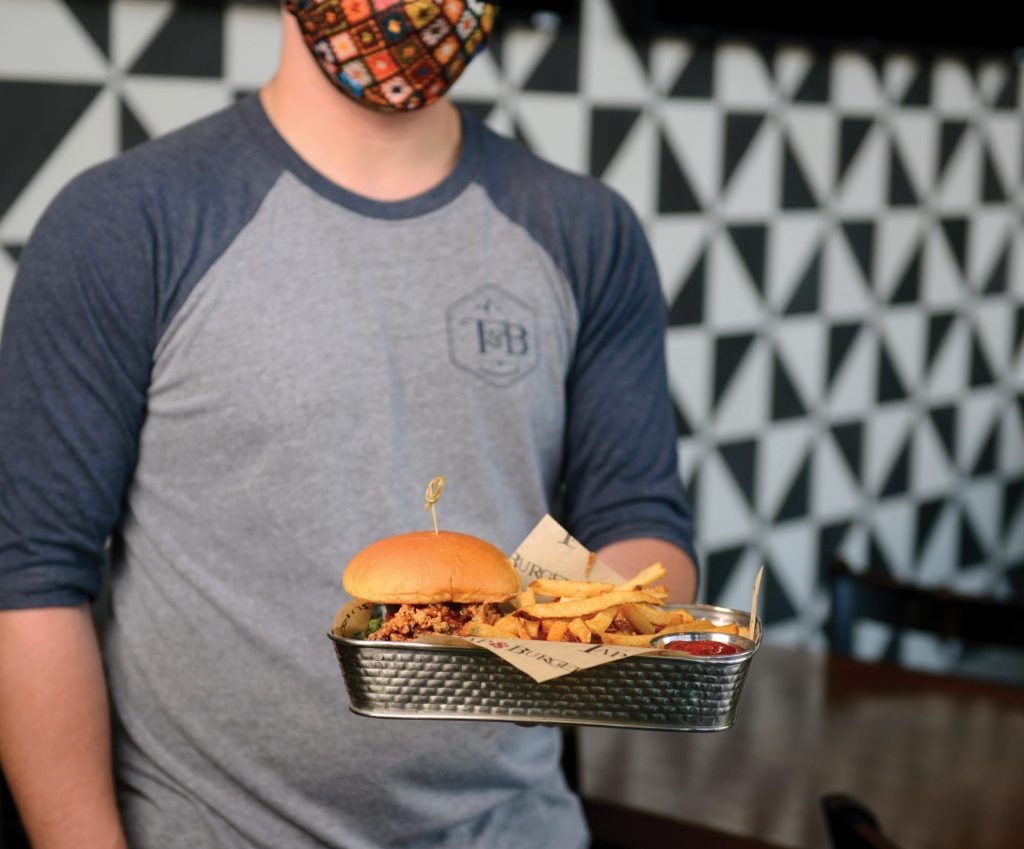 After more months of uncertainty than any of us had hoped, diners are slowly reappearing at restaurant dining room tables, while eateries—those that have survived—attempt to rebound from the decimating pandemic consequences.
It's state-mandated restrictions—limited occupancy, mandatory face coverings and strict social distancing—that have allowed us to return to our favorite spots. But what will dining out look like as we continue to move forward? How will restaurants endure in an era of ever-changing unpredictability? And how can we step in to help them hang on?
Sonia Riggs, CEO and president of the Colorado Restaurant Association (CRA), points to a recent survey conducted by the Denver-based trade organization that paints a harrowing picture. "Our survey suggests that more than half of the restaurants in Colorado are in danger of closing permanently within three months. The same survey suggests that restaurants need to reach at least 75 percent capacity to have a fighting chance to survive," she says, adding that aspects like to-go options and alcohol sales are critical to longevity. The upside: "We're already hearing from a lot of guests that, once they're seated, the restaurant experience is as pleasant as it's always been."
Here's how two popular local spots are striving to persevere.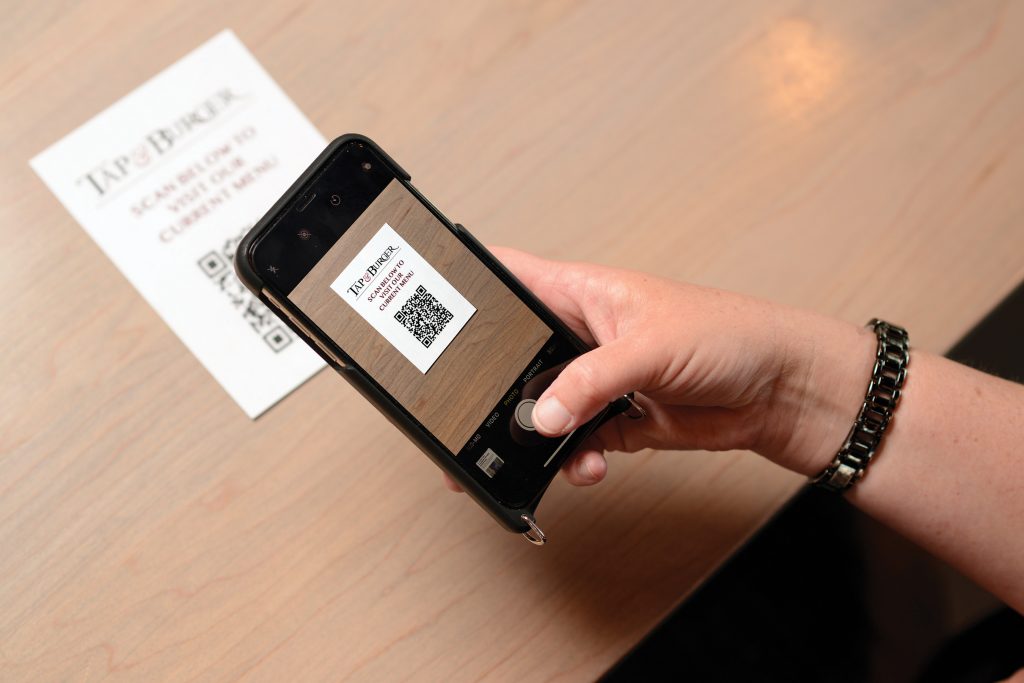 TAP & BURGER BELLEVIEW STATION
"It's been a really emotional and difficult few months, and everything we've put our hearts and souls into has been threatened," admits prolific restaurateur Juan Padro, whose Culinary Creative restaurant group includes Tap and Burger Belleview Station, which has felt the worst of the economic sting. "The biggest challenge we have there is lack of foot traffic, which makes it difficult to put butts in seats, plus at Belleview Station we rely heavily on business diners. We feel like we can social distance properly with more than 50 guests, especially since places like King Soopers can operate without the same restrictions. I find that discriminatory."
But Padro, who feared he might lose everything, didn't waste a moment when Governor Jared Polis announced the compulsory shutdown of in-restaurant dining on March 16. "We quickly pivoted to takeout and delivery and launched new menus to serve the community, which really helped us," he says. "We restructured our staff when we got our Paycheck Protection Program funding. Instead of having servers and bartenders, we threw titles out the window and, with our guidance, empowered our people to dictate what things they would like to do." One of his team members, whose parents are experts in infectious diseases, for example, ran point on policies. Others were tasked with outreach and making mental health a priority for the staff. "Our team embraced the challenges, served our community and participated in the solution instead of sitting on the sidelines. It's the proudest I've ever been in my career," says Padro.
As for the future of Tap and Burger, Padro's most expensive space, the restaurateur is unsure of its staying power: "We're very fortunate that our landlords are listening to all of their tenants, but we've yet to reach an agreement that will keep us here long-term."
In the meantime, the dining room is open. And if you live in the immediate residences, the staff is offering delivery. Padro, along with several other businesses, also launched People + Produce, a Sunday-only farmers' market that runs from 9 a.m. to 1 p.m. in front of the restaurant. He continues: "We intend to navigate this with openness and integrity while evaluating and reevaluating our processes to ensure that our team and our guests stay healthy, and that our business can stay open."
TOCABE
When Matt Chandra and Ben Jacobs, owners of Tocabe, a fast-casual American Indian restaurant with locations in Greenwood Village and the Berkeley neighborhood, were forced to temporarily shutter their restaurants, they, too, were faced with dire concerns for their businesses, staff, suppliers, communities and guests.
Prior to the pandemic, Tocabe grossed $2,500 in just a few hours on a typical day. When the business partners pivoted to takeout, they made just $150 in nine hours. By March 15, Jacobs and Chandra had furloughed all of their employees and paused operations, which also meant curtailing food purchases from American Indian communities—the very same communities Tocabe has supported for more than a decade.
The right step—Jacobs notes in a video updating Tocabe patrons in early April—was to temporarily close: "We'll be back and hopefully stronger than ever."
While they applied for federal funding to assist with payroll, they worried the money would disappear, so they launched a "Help Save Tocabe and Protect Indigenous Foods" GoFundMe campaign to help with reopening costs and uphold the production of the Native food supply chain and its communities. The campaign has raised more than $33,000. "Through early generous support, Tocabe will be able to reopen and even expand initiatives to serve authentic Native foods and help communities in need," says Chandra in a campaign update on May 28, celebrating the success of the drive. "Our first priorities are to our customers and crew, our Native and local food suppliers, and our community at large, especially those struggling to access healthy foods."
Chandra and Jacobs are eager to implement new, expanded initiatives to support those goals. "We're creating a food-distribution model—meal kits that we can distribute across the country—and … purchasing from local and Native food suppliers," says Jacobs in a video included in the celebratory campaign update. "We're excited about these new opportunities that [the campaign] has helped create." Both locations celebrated a grand reopening on June 4.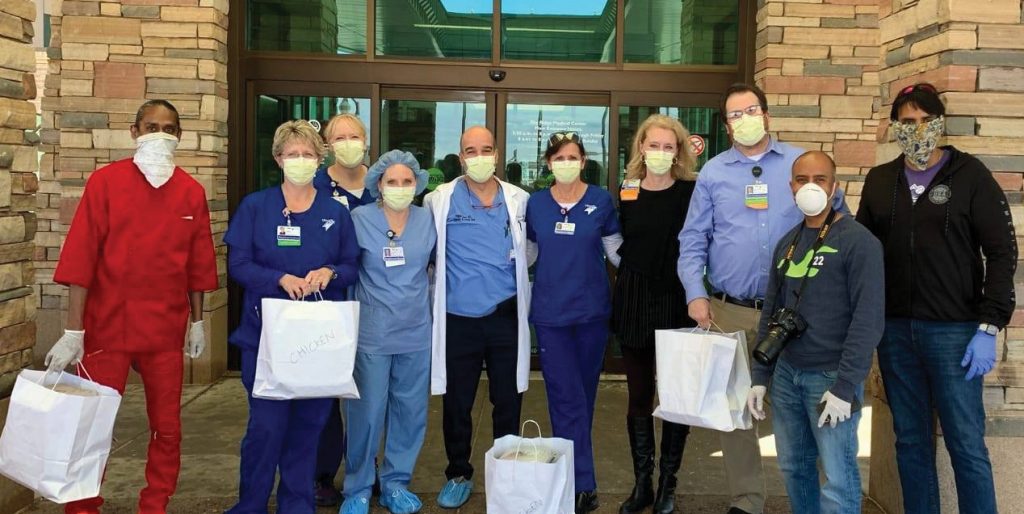 FEEDING COLORADO HEROES: HERE TO HELP
Despite the acutely alarming data from the CRA survey, local restaurateurs and forward-thinking, compassionate individuals are doing what they can to keep our favorite places from going under. Feeding Colorado Heroes, a volunteer-led initiative started in late March by area public relations firm Prim Communications, is a partnership with 58 restaurants and catering businesses that crowdsources funding via a GoFundMe campaign to enable restaurants to cook meals for health care workers. Urban Village (Lone Tree), Via Baci (Lone Tree), Pizza Republica (Greenwood Village), Blue Spruce Brewing Company (Centennial) and more are part of the movement.
It's a win-win situation: Restaurants have a much-needed revenue stream, and frontline heroes are fed high-quality meals. As of mid-June, Feeding Colorado Heroes had raised more than $65,000 and served 4,600 meals.
And as long as there's a need to nourish frontline workers and keep restaurants afloat, Feeding Colorado Heroes will continue to push forward. "We've increased our fundraising goal to $75,000, and we're hoping to support struggling restaurants until they're able to make the income needed to run a successful business," says Gretchen TeBockhorst, president and founder of Prim Communications.