Love is in the air this month, but instead of candy, cards and roses, we're talking self-care, self-love and self-esteem. Yes, it's an inside job but here's the thing, it's a two-way street. How you look and how you feel go hand-in-hand and the experts at the SkinMed Institute, Blo Cherry Hills and Floyd's 99 Barbershop have advice on letting your love flow from the inside out!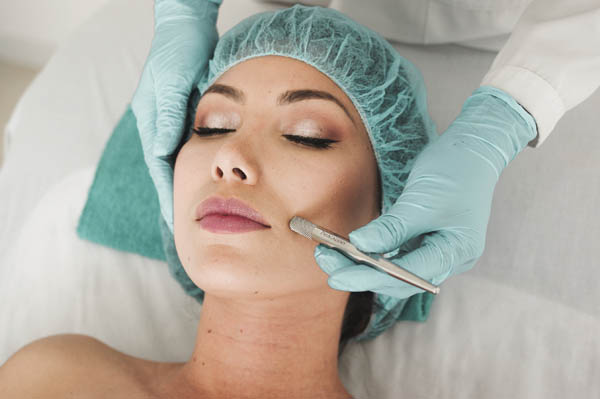 Dr. Mona Sadeghpour, MD, FAAD,
Board-Certified Dermatologist, Co-Founder
SKINMED INSTITUTE
720.381.2600; skinmedinstitute.com
According to Dr. Mona (as she's affectionally called), the key to loving your skin is to keep it simple and consistent. "Your daily skincare plays a huge role in how your skin looks, feels and eventually ages. It doesn't have to be complicated—topical antioxidant and sunscreen in the morning and an agent to help repair damage and build new healthy skin at night."
Additionally, the advancements in minimally invasive procedures like injectable products not only structurally mimic natural skin structures such as hyaluronic acid and bone, but also enhance and maintain the health and beauty of the skin, adds Dr. Mona. "Our understanding of the use of injectable wrinkle relaxers like Botox and Dysport have evolved to include placement and dosing to create a soft natural look, rather than a heavy frozen look."
Additionally, topical antioxidants like vitamin C, vitamin E, green tea, resveratrol, niacinamide, and glutathione can help protect skin by soaking up free-radical damage from the environment including sun, pollution and chemicals. "Antioxidants should be the first thing applied to cleansed skin every morning to create an absorbent barrier sealing off skin from environmental damage. Sunscreen should be the last layer applied before walking out the door," shares Dr. Mona. "For nights, I recommend using a topical that helps repair skin damage and aids in making new collagen and elastin. Retinoids are the most effective of the topical agents, helping to stimulate collagen and increase the rate skin turns over to diminish photodamage. They're also the first-line treatment for acne and are commonly and safely used in teenagers and kids. The earlier these agents are started the more damage is prevented."
And if you're a Colorado native, chances are you have sun damage and brown spots. Fractional laser resurfacing, such as Fraxel Dual or Clear and Brilliant lasers create columns of heat in the skin that lift years of sunspots and photodamage out of the skin. These in-office procedures take minutes to perform without prolonged recovery times. Dr. Mona believes "all of these advancements allow us to combat the aging process with grace and sensibility. It's very empowering."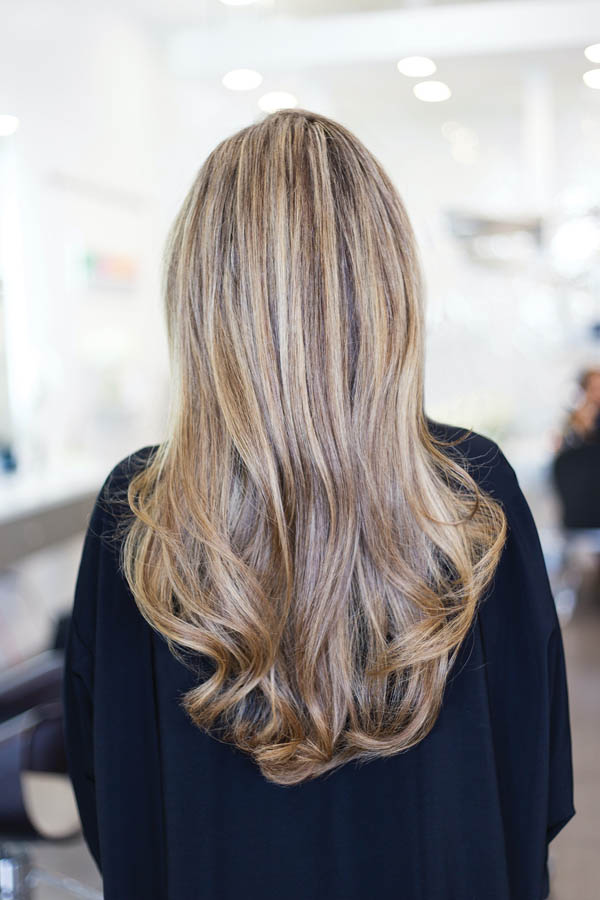 Patrice Gendelman, Owner
BLO CHERRY HILLS
720.638.5296; blomedry.com
"We're in this confusing, anxiety-driven time so double-up on anything that makes you happy and relieves stress," advises Blo Cherry Creek owner Patrice Gendelman. "It sounds simple, but a great blowout is an easy way to pamper yourself, enhance your look and improve your self-confidence."
We're all worthy of self-love and that starts with establishing a daily self-care routine. Don't save something that brings you joy, instantly enhances your look and boosts your confidence for special occasions; it should be part of our daily routine. "Pamper yourself! It isn't an indulgence but a wellness treatment that lasts way beyond the salon," according to Gendelman.
To make this part of your go-to self-care ritual, Gendelman advises booking appointments in advance. The blowout and head massage are a must for reducing stress and looking great while doing it. But even on the days you can't book a blowout, Gendelman says the key to styling your locks is to "invest in a top-of-the-line blow dryer and styling tools. And wash your hair less often—it helps so much!"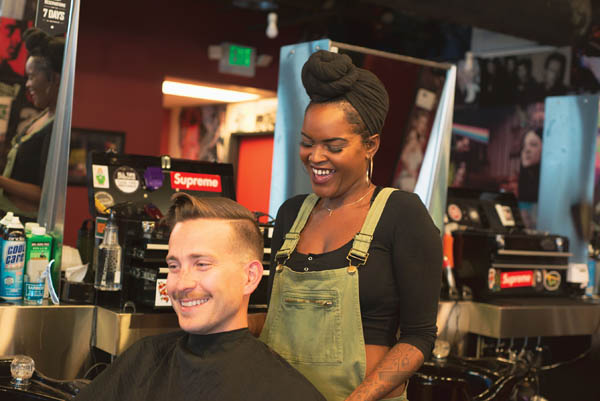 Patrick Butler, Technical Director
FLOYD'S 99 BARBERSHOP
Men are typically the last to go to the doctor, let alone book time for self-care. But now is the perfect time to set new intentions. This might sound hippie-dippy, but in general men need to tap into their emotional well-being. Simple things like starting the day with a guided meditation, trying a new aftershave, setting reminders for saying a positive affirmation throughout the day or even splurging on a dapper sportscoat can all help flex your self-care muscles.
"We need to embrace change so start from the top," says Patrick Butler, Technical Director at Floyd's 99 Barbershop. "Don't be afraid to ask your barber for their advice to enhance your assets." But before they start snipping, make sure to share your styling routine so you get a look "you want instead of one you have to mess with throughout the day."
Classic clipper cuts will always be a staple on the hairline, but men are embracing a little more length on top so the short and long blend together. Although Butler says this may change your styling routine slightly, as "you end up with a new look that can turn heads." But no matter your style, even the most rugged of men need to take time for themselves. "We're all under so much stress right now, so taking that extra step to take care of ourselves is paramount.