By John Lehndorff

From Chipotle to Tokyo Joe's, how Colorado birthed a multi-billion-dollar restaurant phenomenon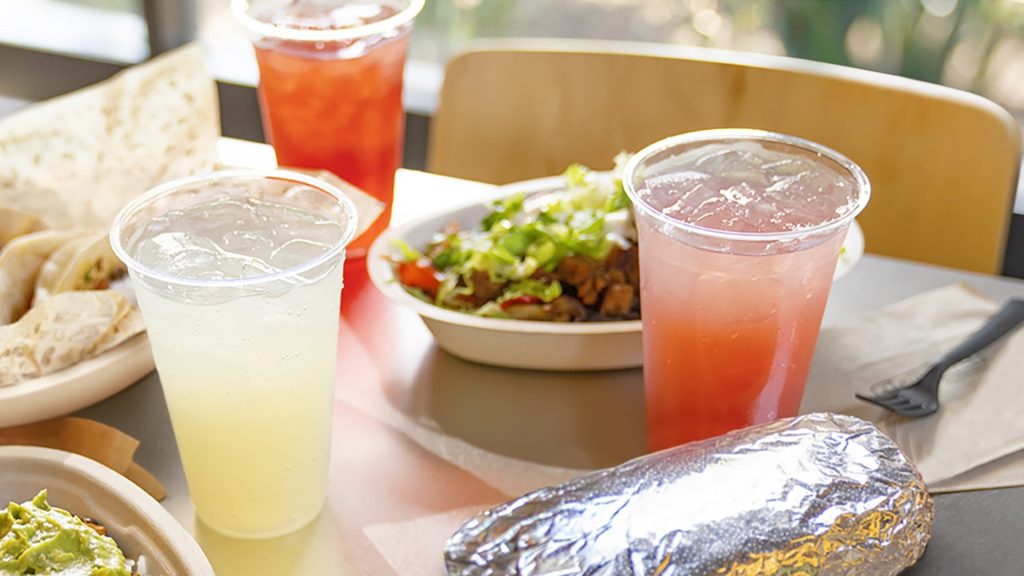 New Yorkers claim American fine dining started with the opening of Delmonico's Restaurant in 1837. Californians like to tout their state as the Big Bang of fast food—think McDonald's and In-N-Out Burger. Georgia is the motherland of casual dining with the first Applebee's Neighborhood Grill + Bar.
Colorado doesn't like to brag, but this state quietly enjoys a tastier distinction in U.S. restaurant history. Colorado is where fine, fast and casual came together. Fast casual dining was born here, and it has changed the way American families eat out.
Chipotle Mexican Grill, Noodles & Company, Qdoba, Tokyo Joe's and MAD Greens are just a few national and regional chains that all started with a single restaurant in Denver or the metro area.
"Fast casual absolutely was launched here," says Aaron Kennedy, the founder and former CEO of Noodles & Company.
If you flash back to 1990 in Denver, Centennial, Boulder or Colorado Springs, a diner would find zero fast casual eateries. Sure, there were sandwich, pizza and taco spots where you could order and pick up at the counter, but they weren't answering a growing need, according to Kennedy.
"I recognized that the pace of life had quickened in the '80s and early '90s. People were under a lot of pressure to get their meals quickly. They needed lunch during the workday and
dinner when their kids are running off to soccer practice, ballet and piano recitals," he says.
The quickest easy options available were fast food. "Most people will admit that the nutritional quality of that food is not something you should eat frequently, certainly not daily," Kennedy says
Photos Courtesy of NOODLES & COMPANY
WELCOME Noodles & Company
In 1993, Kennedy lived in Manhattan and loved the city's noodle shops.
"The idea struck me to create a global noodle shop. I wondered: 'Why can't you serve high-quality food fast?' Everybody in the restaurant industry told me I'd have to give up either the speed or the quality. I didn't agree with that," he says.
The fast casual spark was in the air in 1993 in Denver when Kennedy was writing the business plan for Noodles & Company. That's the year Steve Ells opened the first Chipotle Mexican Grill location on Evans
Avenue. Meanwhile, Santiago's Mexican Restaurant was refining its menu in Brighton.
Initially, diners didn't really "get" the idea of ordering a customizable meal at the counter and having the food delivered to the table. Thus, Kennedy admits the first Noodles & Company he opened in Cherry Creek North in 1995 was less than successful initially. The idea caught on, and a second location in
Madison, Wisconsin, soon followed. The company now has nearly 500 locations.
"I started with the intention that we were going to bring the noodles to people across the country," Kennedy says, but adds that he didn't call it 'fast casual.'
Instead, he dubbed them 'swift serve' restaurants. "It wasn't fast food or casual dining. It was very high-quality food served quickly," he says.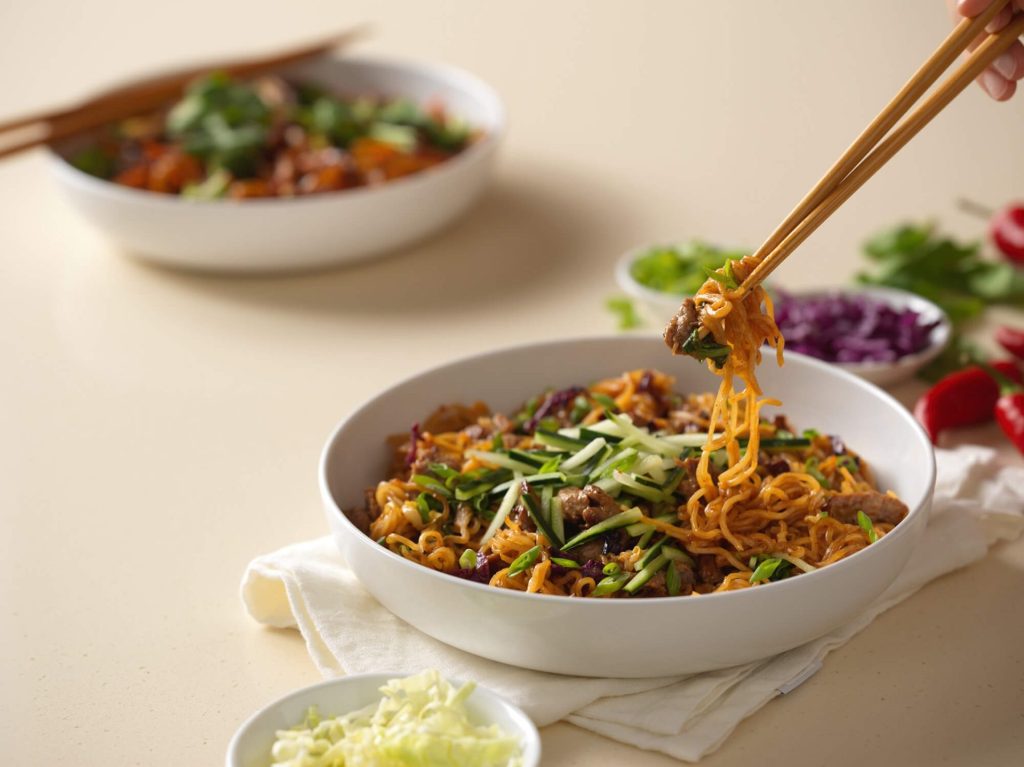 Photos Courtesy of NOODLES & COMPANY

A Fast Casual State of Mind
Colorado was the natural laboratory where all the elements were in place in the 1990s to change how American families dined. Kennedy points to the Centennial State's open-minded, collaborative attitude because many residents were recent immigrants from other states.
"It's so much easier to start a business here than, let's say, in Boston or New York. Every element of the business is easier in a place like Colorado," he says.
More critically, Colorado served up the right kind of customers. "The receptiveness for high-quality food has always been high in Colorado," Kennedy says. "The healthy, active-lifestyle culture has driven the natural foods industry. The state has a higher concentration of healthy people than anywhere in the country."
Although he has long since moved on from running Noodles & Company, Kennedy still eats there once a week.
"I'm such a loyal fan of pad Thai with grilled chicken. I can't stop eating it," he says. "Once a month, I'll have the Japanese pan noodles and sometimes penne rosa with Parmesan-crusted chicken."
Next Month: Our tasty Colorado Fast Casual Food Trail continues with the story of next-gen Coloradans expanding the fast casual tent at spots like Modern Market and Mad Greens.
John Lehndorff is the former Dining Critic of the Rocky Mountain News. He hosts Radio Nibbles on KGNU.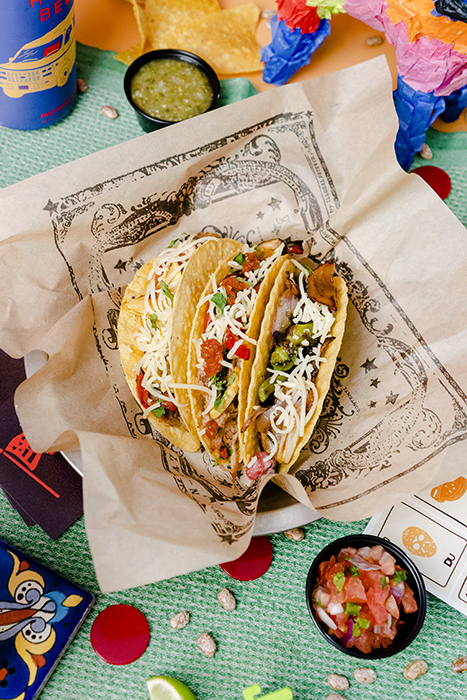 Photo Courtesy of Illegal Petes (Left) & Toyko Joes (Right)
The Colorado-born Fast Casual Dining Trail:
Santiago's Mexican Restaurant
Origin Story: In 1991, Carmen Morales opened the first Santiago's in a former Sonic Drive-In location in Brighton. It was one of Colorado's first homegrown fast casual chains dishing affordable Mexican food.
By the Numbers: 28 locations along the Front Range and in Eastern Colorado
Favorites: Green chile (in mild, medium and really hot), breakfast burritos, fajitas, enchiladas and smothered tamales
eatatsantiagos.com


Photo Courtesy of Chipotle Mexican Grill
Chipotle Mexican Grill
Origin Story: Steve Ells opened the first Chipotle in 1993. That shop remains open at 1644 E. Evans Ave. in Denver.
By the Numbers: More than 2,500 locations in 50 states
Favorites: Carnitas burrito, barbacoa tacos and steak quesadilla
chipotle.com

Noodles & Company
Origin Story: Founded by Aaron Kennedy. The first restaurant opened in 1995 in Denver's Cherry Creek neighborhood. The chain is headquartered in Broomfield.
By the Numbers: Nearly 500 restaurants in more than 32 states
Favorites: Spicy Korean beef noodles, pesto cavatappi, Japanese pan noodles, mac & cheese and
pad thai
noodles.com
Qdoba Mexican Eats
Origin Story: Anthony Miller and Robert Hauser opened the first location in 1995 at Grant Street and Sixth Avenue in Denver. The chain was initially called Zuma Fresh Mexican Grill and then Z-Teca Mexican Grill before becoming Qdoba Mexican Eats.
By the Numbers: More than 750 restaurants in 47 states and Canada
Favorites: Cholula hot & sweet chicken bowl, chicken queso bowl and street style chicken tacos
qdoba.com
Illegal Pete's
Origin Story: Pete Turner opened the first restaurant near the University of Colorado in Boulder in 1996.
By the Numbers: 13 restaurants in Colorado and Arizona
Favorites: Customized mission-style burritos, salads, nachos, quesadillas and tacos
illegalpetes.com

Tokyo Joe's
Origin Story: Founded by Larry Leith, the first Tokyo Joe's opened in Centennial in 1996. The chain is now part of the Salad Collective, the parent company of MAD Greens.
By the Numbers: 27 restaurants in Colorado and Arizona
Favorites: Banh mi bowl, build-your-own ahi tuna poke bowl and General Joe's coconut curry
tokyojoes.com