By John Lehndorff
BETTER-FOR-YOU COOKING fuels the next generation of Colorado-born fast casual eateries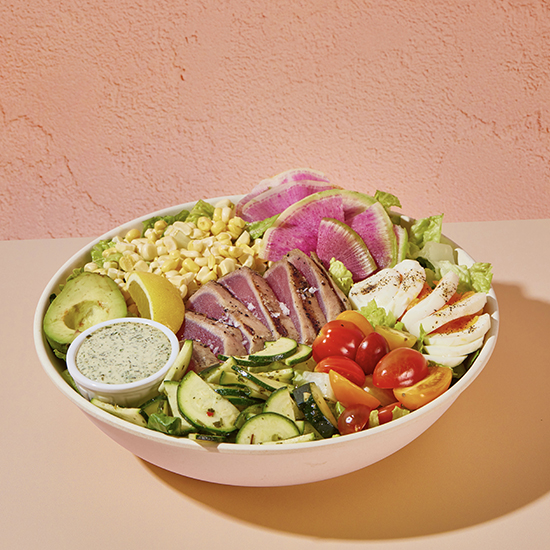 When the first generation of fast casual eateries was conceived in Colorado in the 1990s, customers were captivated by the order-at-the-counter Mission burritos at Chipotle Mexican Grill, mac-n-cheese with grilled chicken at Noodles & Company and the good-for-you bowls at Tokyo Joe's.
Times and diners have changed. Families still want those no-shop, no-prep, no-cleanup, quick dining options, but in 2023, they demand more. They want new ways to dine, more diet-friendly choices and much more emphasis on sustainability and transparency. Colorado-born eateries ranging from Rush Bowls and MAD Greens to Chook and Modern Market Eatery have sprung up to feed that need.
The Market for Everyday Dining
"The origin of Modern Market Eatery is simple: The restaurants where we wanted to eat because the food was fantastic were very expensive. The casual and fast-food places checked the convenience
and the price boxes, but that's not the type of food you should be eating each and every day," says
Rob McColgan.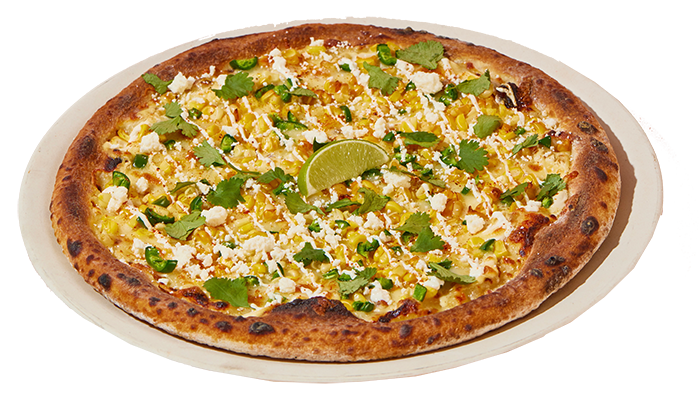 Photos Courtesy of Modern Market
A Wall Street veteran, McColgan co-founded Modern Market Eatery with Anthony Pigliacampo in Boulder in 2009. They now operate more than 30 locations. Their twist on fast casual is a comprehensive roster of customizable plated meals, sandwiches, pizzas and bowls with a changing seasonal menu.
"If you want it really fast as take out or delivered, we
do that. If you want to sit down with the family and enjoy a nice dinner on a real plate with silverware
and order a glass of wine, you can do that as well,"
McColgan says.
The most important feature of these fast casual menus is to democratize dining. "Now, nobody has a veto vote over where a family or group of co-workers could eat because there is something on the menu that everyone can enjoy," he says. "For a lot of people with dietary restrictions, they feel like they don't have many options at a lot of restaurants they go to."
Take a Look at Chook
You couldn't invent a more ideal customer for Colorado's newest fast casual restaurants than Denver resident Adam Schlegel and his family. "I'm a soccer dad driving everywhere for games. I want food that I can feel good about feeding my family, but it also has to be convenient and affordable," he says. No ordinary suburban diner, Schlegel oversees his Denver-born Snooze A.M. Eatery, now with 30 full-service restaurants.
Alex Seidel, who operates two fine dining destinations—the award-winning Fruition and Mercantile Dining & Provisions in Union Station, and Schlegel agree that the last thing they should do is open yet another Denver restaurant.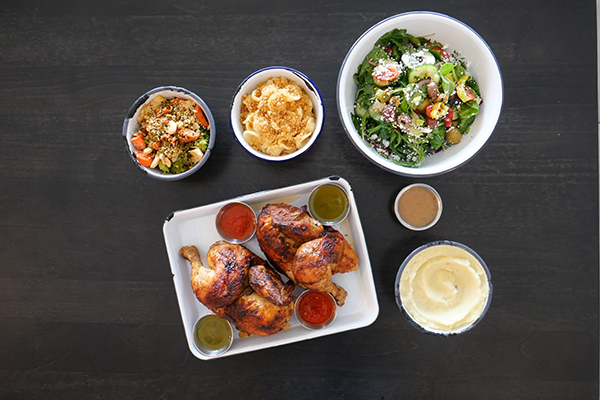 Photos Courtesy of Chook
The two friends went ahead and opened Chook anyway.
"Opening another restaurant wasn't the smartest use of our time, money and energy, but we strive to make a difference in the world. We set up Chook as a B Corp, a benefit corporation," Schlegel says. "The decisions we make have to include the impact on sustainability, the community and the people that grow the food."
Chook, named after an Australian word for "chicken," celebrates the myriad ways rotisserie bird is served and savored internationally.
As Chook's culinary director, chef Seidel hoped to open just one good restaurant. "When we opened the second Chook, as a chef, I was excited we could have consistency from one location to another. I can't imagine trying to duplicate my other restaurants in the same way," Seidel says. "I believe there's a lot more opportunity to feed people great meals beyond fine dining. They are just looking for a good food experience, not a great expense."
Siedel says it's no mystery why Colorado continues to be regarded as the Silicon Valley of fast casual food several decades later. "People here are active all year. Colorado is much healthier than in Wisconsin, where I came from," he says. "The active person on the go isn't interested in eating at McDonald's or Burger King. That food doesn't provide the nutrition, value or the feel-good story you want at a place you eat at every day."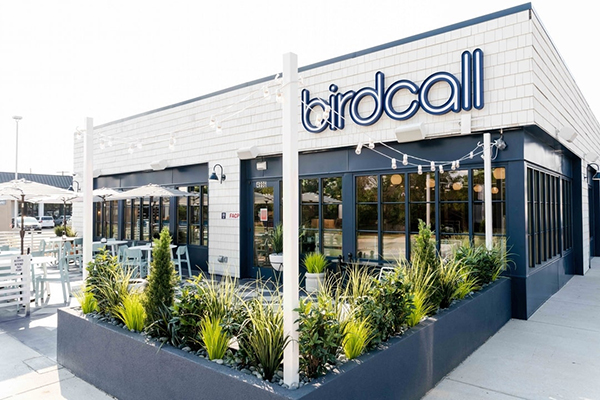 Photos Courtesy of Birdcall
Future Looks Tasty for Fast Casual Fare
In the past, diners may have felt they were giving up something for the convenience of quick-serve cuisine. "Fast casual is no longer a sacrifice. You can eat just as well as you can at home. There does not have to be that gulf anymore between the haves and the have-nots," Schlagel says.
Gen Z diners craving more prominent flavors are also visiting local startups like Cuba Cuba Sandwicheria, a four-location spinoff of Denver's Cuba Cuba Cafe & Bar; Motomaki (from Hapa Sushi); and a new fast casual version of Aloy Modern Thai.
The state's legacy fast casuals have responded by gradually evolving their offerings. Dishes like Zoodles—zucchini pasta—are on the menu at Noodles & Company.
According to Rob McColgan of Modern Market Eatery, the future of Colorado fast casual looks bright. "It's been a long time since that first generation of fast casual places opened," he says. "People grew up with the idea of better food that also tastes better. Now, this is what they're feeding their kids."
From Chipotle Mexican Grill to Tokyo Joe's and MAD Greens, how Colorado birthed fast casual
cuisine: Read the first part of this story in last month's issue of AvidLifestyle at bit.ly/3IScF4w
John Lehndorff is the former Dining Critic of the Rocky Mountain News. He hosts Radio Nibbles weekly on KGNU-FM. Podcasts: news.kgnu.org/category/radio-nibbles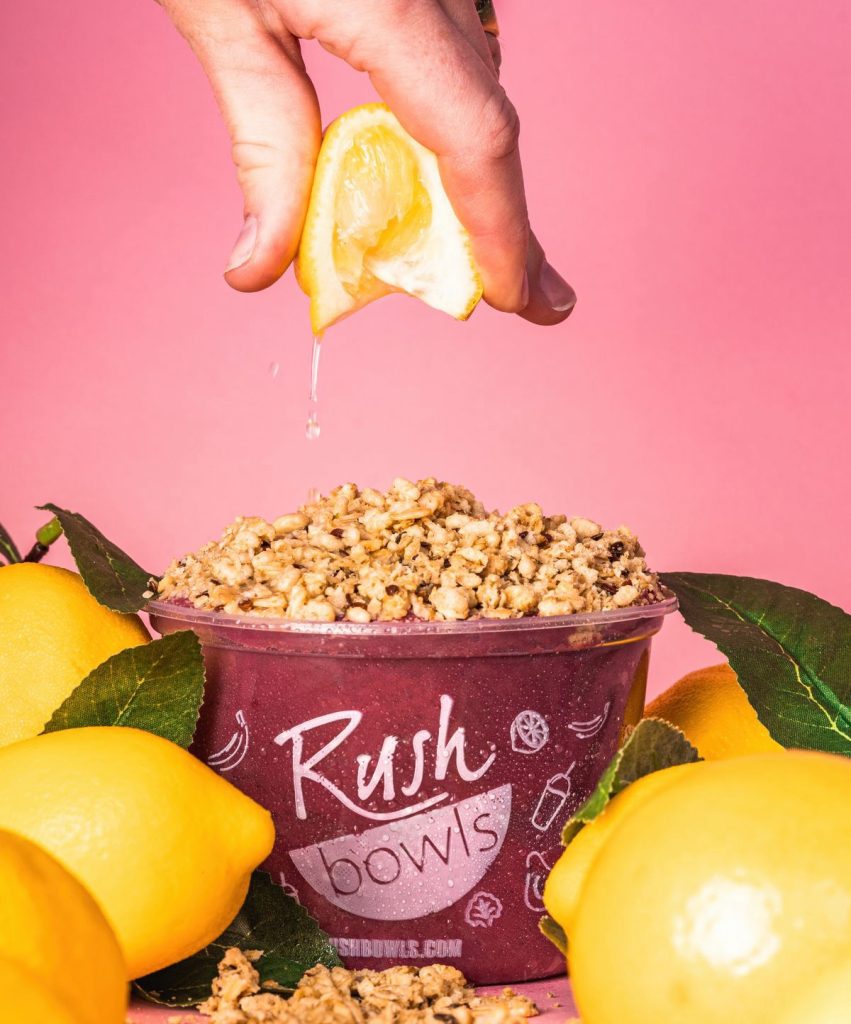 Photos Courtesy of Rush Bowls
Colorado-born Fast Casual: The 21st Century Generation
Rush Bowls
Origin Story: Andrew Pudalov opened the first Rush Bowls location in Boulder in 2004.
By the Numbers: 39 restaurants in Colorado and 20 in other states 
Favorites: Meals-in-a-bowl and smoothies with boosts like Energy, Hangover and Weight Trimmer 
rushbowls.com

MAD Greens
Origin Story: Colorado natives Marley Hodgson and Dan Long opened the first wellness-oriented,
salad-focused MAD Greens location in Centennial in 2004.
By the Numbers: 65 locations in Colorado and other states
Favorites: Ty Cobb salad, spicy bacon wrap, elote mac bowl (with Southwest chicken and roasted corn) and vegan Buddha Bowl with wild rice, piri-piri tofu and hoisin dressing
madgreens.com

Garbanzo Mediterranean Fresh
Origin Story: Alon Mor and Ken Rosenthal opened the first location in Centennial in 2007.
By the Numbers: 26 locations in Colorado and other states, including Missouri, Virginia
and Pennsylvania
Favorites: Freshly baked pita bread, wraps, gyros, salads and falafel-stuffed sandwiches
eatgarbanzo.com

Modern Market
Origin Story: The first Modern Market was opened in 2009 by Anthony Pigliacampo and Rob McColgan in Boulder.
By the Numbers: 32 restaurants in Colorado and other states, including Arizona, Indiana
and Maryland
Favorites: Smoky chicken bowl, lemongrass tuna bowl, avocado toast, BBQ pizza and strawberry
Nutella waffles
modernmarket.com

Birdcall
Origin Story: Chicken-centric Birdcall was founded in Denver in 2016 by Peter Newlin and restaurateur Jean-Philippe Failyau.
By the Numbers: 11 locations in three states, including one inside a Whole Foods Market
in Boulder
Favorites: Nine all-natural chicken sandwich variations, including Nashville Hot plus chicken nuggets, breakfast sandwiches and shaved Brussels sprout salad
eatbirdcall.com

Chook
Origin Story: Fine dining chef Alex Seidel and Snooze A.M. Eatery co-founder Adam Schlegel opened Chook in Denver in 2018.
By the Numbers: Three Denver-area locations
Favorites: Rotisserie chicken with gravy, chimichurri sauce, piri-piri sauce, barbecue or hot macha sauce; celery-apple slaw, charred vegetables, orecchiette mac-n-cheddar cheese
chookchicken.com