In traditional January fashion, three local consignment shops offer up tips for getting the most for the gently worn clothing and accessories you're planning to take out of rotation this year.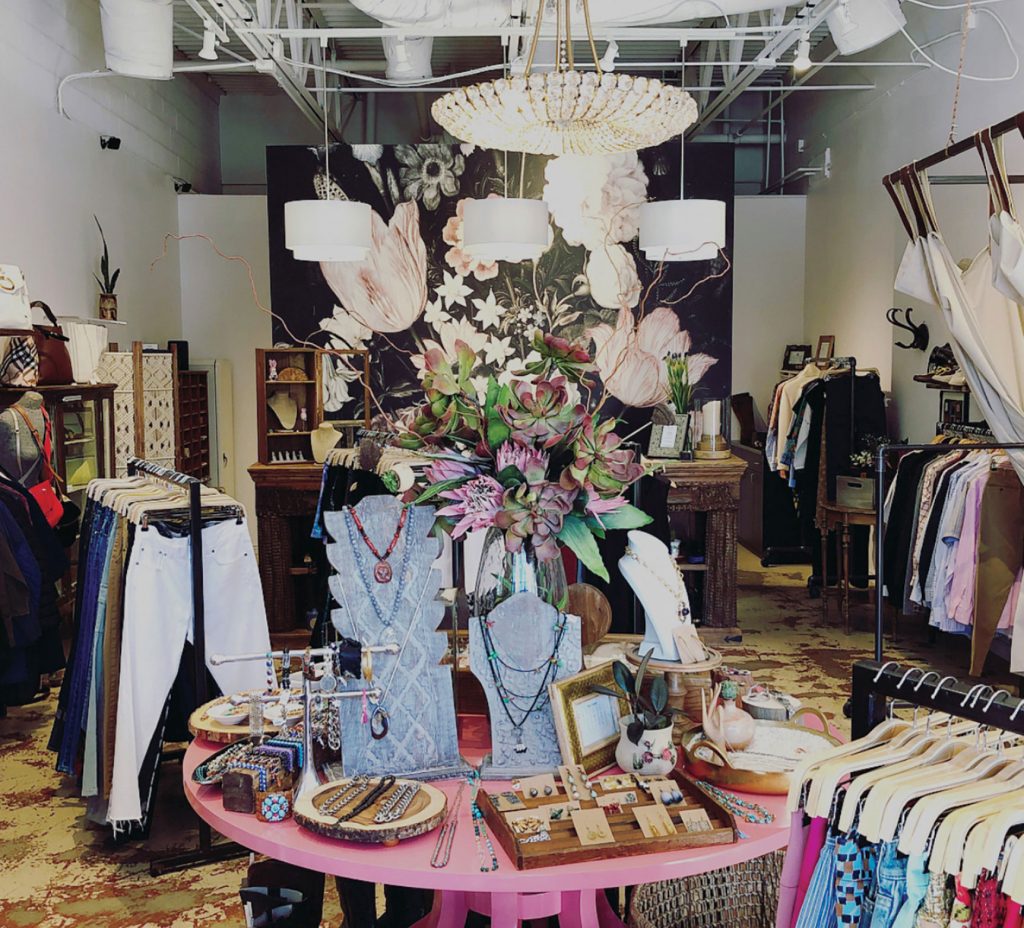 FATE, Englewood
303.843.9956
When it comes to high-end women's fashion, Fate takes it all—from everyday wears to special occasion dresses and embellishments.
What they're looking for
"We like the unusual, and we definitely like high-end—our store will always be a place where you can find something for $14 or for $1,000," says owner Casey Burnette. "Most of what we accept are Nordstrom and Neiman Marcus brands, but we also take items from brands like Free People and Anthropologie."
It won't make it to the racks if …
"We prefer to consign things that are less than two years old, but we do have a vintage section that we make exceptions for (think classic Louis Vuitton and Adolfo). The brands we tend to stay away from are Old Navy, Chico's, Express, The Limited, Gap, Talbots and White House Black Market. That isn't necessarily a hard and fast policy, though. My rule is if I love it, I'll consign it."
Know before you go
"You don't need to have an appointment or anything. Feel free to stop by anytime during store hours."
How to prep your items
"The only two rules we have are that items need to be washed and put on hangers, which also increases your chances of getting things consigned since they look more presentable. We can give hangers back to you.
"We do have a dry cleaner next door. So if we decide to consign something that needs to be cleaned, you can take that item to our neighbor, pay for it to be dry cleaned and then bring me the receipt. I'll pick it up and add it to your account with us."
How payment works
"We consign for 60 days with a 50-50 split. Once your items are sold or the two-month term is reached, we'll write you a check for whatever has been purchased (or keep your balance for store credit, of course!) and let you take the other items home. You have a week to pick up the items that didn't sell, otherwise we put them on our 50 percent off rack and donate that money to multiple mental health organizations and nonprofits."
What sells best
"High-end items are the bread and butter of our store. Having been in business for 16 years, I have a huge list of people who are on the lookout for Louis Vuitton, Celine and Chanel. As for styles and types of clothes, it's pretty even."
About the unwanted garb
"If you bring me items that I can't accept but I know another store might, I'll always give you options for other places to consign. If you'd like to donate your items, I'll recommend nonprofits."
Monitoring your items
"We have software where you can monitor your pieces in real time. When we sell something in the store and you go to your consigner login, you'll see what has sold as well as the current balance we owe you. I'm big on transparency, so I want customers to know what is selling and when."
WHERE TO DONATE
The Gathering Place
Denver
303.321.4198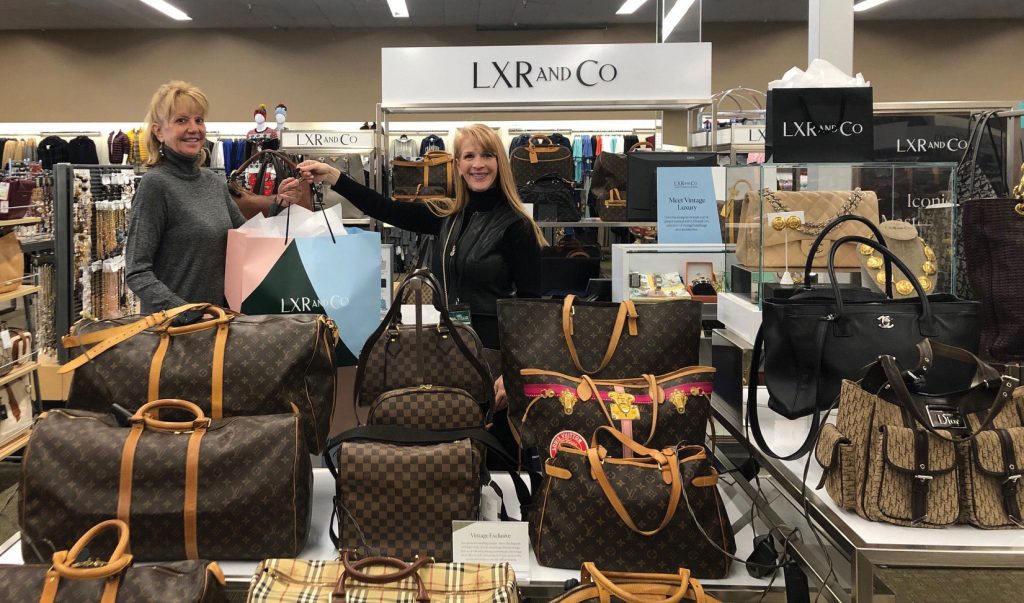 LXRANDCO, Stein Mart Centennial
303.220.8260
Neglected luxury handbags are getting a renewed lease on life at LXRandCo, a Canada-based consignment company that has in-store boutiques in Stein Mart and other stores across the country. This Centennial location is their only Colorado setup.
What they're looking for
"We exclusively take 'pre-loved' luxury handbags from top designers," says Suzanne Atencio, senior storyteller in Centennial. "Our number one seller is Louis Vuitton, though we also accept Chanel, Prada, Gucci, Dior and Chloé. We're one of 45 LXRandCos inside Stein Marts around the country, so we take lots of other high-end brands at those stores as well. We can transfer items between stores, so we may accept something in Centennial that we know someone is looking for in California or Canada."
It won't make it to the racks if …
"We don't compete with Stein Mart by accepting any of the brands they sell, like Michael Kors and Coach. As for condition, the newer the handbags look and feel, the better. We can't accept anything with rips, stains, tears or odors (especially cigarette smoke)."
Know before you go
"I'm the only one who takes items in, so I need to be here in order for you to sell. You don't have to make an appointment, but I'd recommend calling to make sure I'm here. Original authenticity cards, receipts and dust bags are great to include, though we do not require them for every brand. With Chanel specifically, we do prefer to have the serial cards for authentication."
How to prep your items
"Everything needs to be clean, certified authentic and in working order: original zippers and snaps must be intact. If your items are a little worn or dirty, I recommend cleaning them with a little soap and water or taking a handheld vacuum to them. I don't clean anything before sending photos to my buyers, so the condition you bring them in is what LXRandCo buyers will see."
How payment works
"You'll sign a release waiver allowing me to do everything I need to show handbags to our buyers and authenticators. Usually I'll get a response within 24 hours or so, and if we decide to purchase your items, we'll either pay you outright with a check from our Canada headquarters or do a direct deposit via PayPal."
What sells best
"Anything Louis Vuitton Monogram is really popular right now. We sell a lot of Chanel handbags as well."
About the unwanted bags
"It doesn't cost anything to get the appraisal. So even if we don't make an offer, you don't lose anything in the process. The same goes if we make an offer and you decide not to accept—there is no penalty. Either way, you have 30 days to pick up purses."
Looking beyond Centennial
"I have access to over 6,000 items at our other stores as well as the warehouse that supplies us. I can look up certain brands and ship them to our store, and vice versa. For example, if you bring in a vintage handbag that has a higher selling point in another part of the country or Canada, I can accept that item and transfer it."
WHERE TO DONATE
Dress For Success
Denver
303.832.1889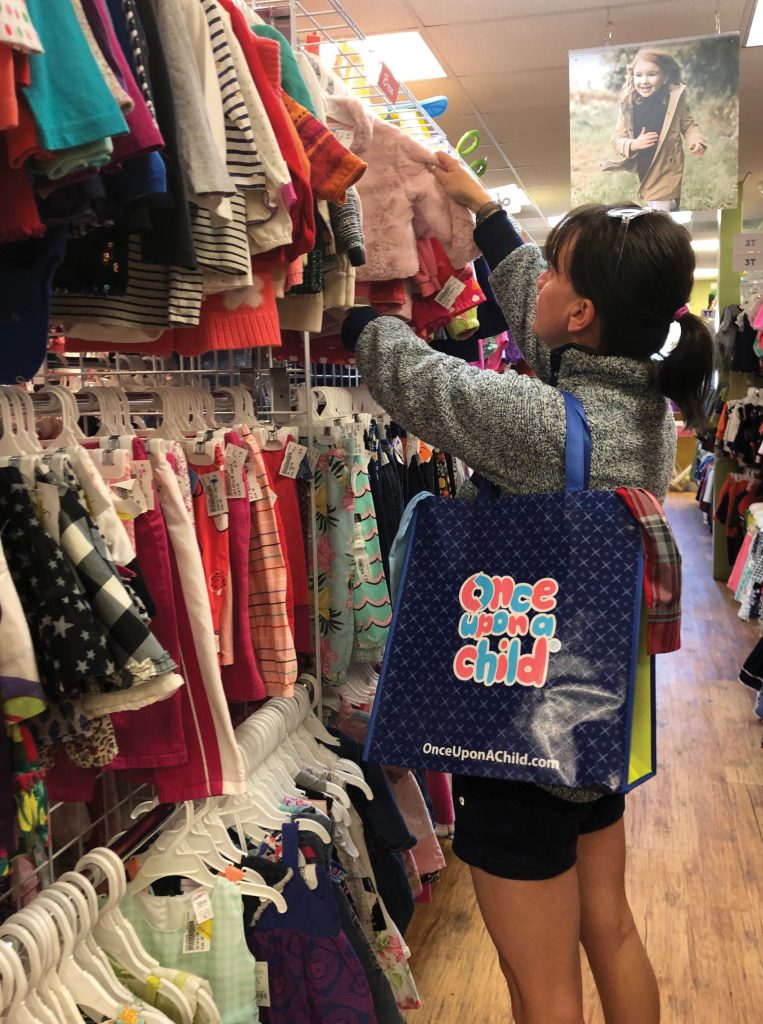 ONCE UPON A CHILD, Centennial
303.694.0416
Michelle Stover, district inventory manager at the Centennial store, has a plan for those old kids' clothes, toys and baby wares.
What they're looking for
"We do everything 'preemie to pre-teen,' including gently used clothing and shoes in infant, child and junior sizes and toys and accessories, like baby gear, furniture, books and games. Our primary thing is clothing. We have all seasons out at all times."
It won't make it to the racks if …
"The only things we don't do are mattresses and safety items, like car seats. Other than that, we don't purchase things that are excessively worn or items with rips, tears and stains. We really try to purchase clothing and accessories that look like they are brand new."
Know before you go
"Here in Centennial, we do have to check IDs to make sure you are who you say you are. We don't require appointments."
How to prep your items
"Everything needs to be freshly washed and folded. Another big thing is dog and cat hair— we like to make sure people aren't bringing in items with pet fur on them because of allergies. We will accommodate any type of bag or box you pack items in, but we do recommend using a sturdy container. We try to refrain from buying jumbled, wrinkled clothes."
How payment works
"We operate on a first-come, first-serve basis. When you drop off your items, we'll get you signed in, label your containers and give you an estimate of when we'll be done sorting. Then we'll text you when it's time to come back and offer cash or store credit for items purchased. You can take home anything we can't buy. We do have a same-day policy, so if you can't come back that day and don't communicate that with us, your sum will be deferred to store credit."
What sells best
"It really depends on the brand and condition of clothing. Gerber Childrenswear is cheaper and tends to sell fast, but you won't get much as the seller. We also get brands like Matilda Jane Clothing and Burberry. We can always use more shoes and equipment, as well as toddler-sized apparel."
About the unwanted garb
"If you don't want to take home items we can't accept, we can donate them for you. We've donated thousands of dollars' worth of stuff to Clothes To Kids of Denver. We send all donations to local organizations that focus on helping kids in need. We also take a carload to the arc Thrift Store across the street almost every day."
Call for info
"When in doubt, call us. We get a lot of customers who don't believe we're going to buy their children's swimwear in the middle of January. Since everything is same-day, sellers can also call to get an estimate on how long things will take: Sometimes it'll be 15 minutes, sometimes it could take an hour or two."
WHERE TO DONATE
A Precious Child
Broomfield
303.466.4272