Set on a river overlooking the Teton mountain range, Alma's Lodge is a haven for fisherman the world over, and it has been for over a century. As the story goes, Alma Kunz began guiding at the age of 18 with the majestic Tetons as his backdrop. Born in Teton Valley in 1901, his aptitude for fishing and hunting earned him a reputation of outdoor expert, so when a wealthy gentleman from the East Coast came to Idaho to fish the Teton River, he asked around for someone to guide him. Everyone in town knew Kunz was his man.  He was a muskrat trapper and a part-time fisherman, yet he knew the river well enough to know where the fish would be hiding. That was good enough for the East Coaster, so between delivering milk from local dairy farms, he rigged up his "Johnny boat" and became an official river guide; a role he was lucky enough to have for the rest of his life.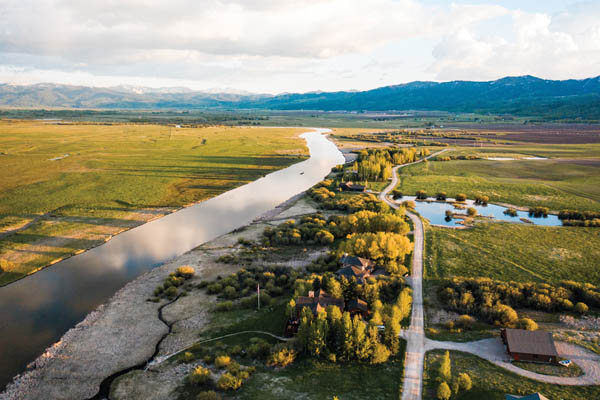 In 1938 Kunz bought some land and began to build a main lodge and a sleeping lodge, the humble beginnings for what would become Alma's Lodge—the first fishing lodge west of the Mississippi.  He ran the trapping and fishing outfitter with his sons while his wife served up homecooked dinners for guests that would soon become extended family. Year after year, families and friends would come to eat, fish, sleep, repeat. But between the fish tales, huckleberry cobbler and historic log cabins, the guests came for something much more meaningful —the camaraderie and community built around this vast, beautiful wilderness. "It has always been a fly-fishing camp and will always be a fly-fishing camp. It is a place to come and get away from the tribulations and toils of the world," says John Perhson, who started guiding for Kunz in the 1950s and who owned the Lodge with Randy Berry from 1970 − 2003. "It's as relevant today as it was four decades ago, and it will be four decades from now too." John attests it's pertinence to the legacy that Kunz instilled in his family and in his staff to treat everyone like family, welcoming them to the table and sharing their days on the river.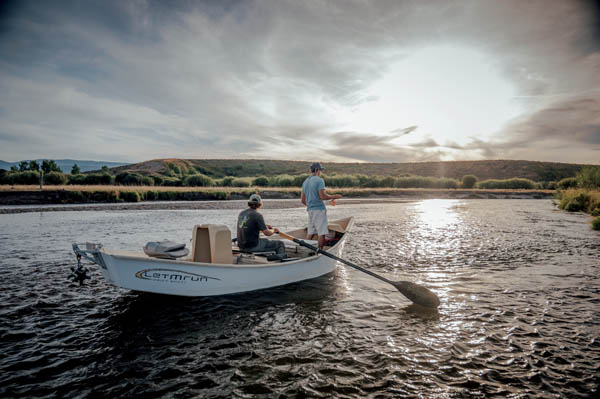 "We're all stewards of this land and of Alma Kunz. We honor and respect it, and luckily we call it home." Through John's 55 years of guiding fly-fishing float trips, tying flies and catching rainbow and native cutthroat trout at Teton Valley Lodge, he's become a living legend and the only one left who can recall those early days and stories of the beginning. And as a true storyteller, Pehrson sat down to immortalize the history in his book, A Fly Fishing Tale, The Legacy of Alma's Lodge which brings to life a century of the outdoors, fly-fishing, love, friendships, faith and hope. "As the last of the old guard, I had an obligation to keep these stories alive and to honor Alma. It's his life's work and it's become all of ours as well."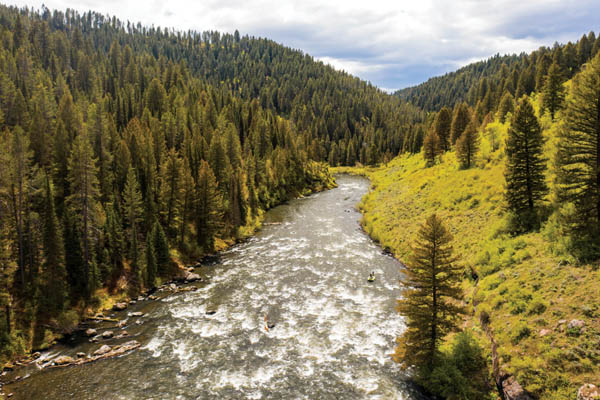 Pehrson chuckles when he shares, "Alma was a true character, full of 'BS' up to his ears and a mean card player. People loved hearing his stories and losing their money in a game of pinochle or gin rummy. He was the glue that bonded us all, and still does."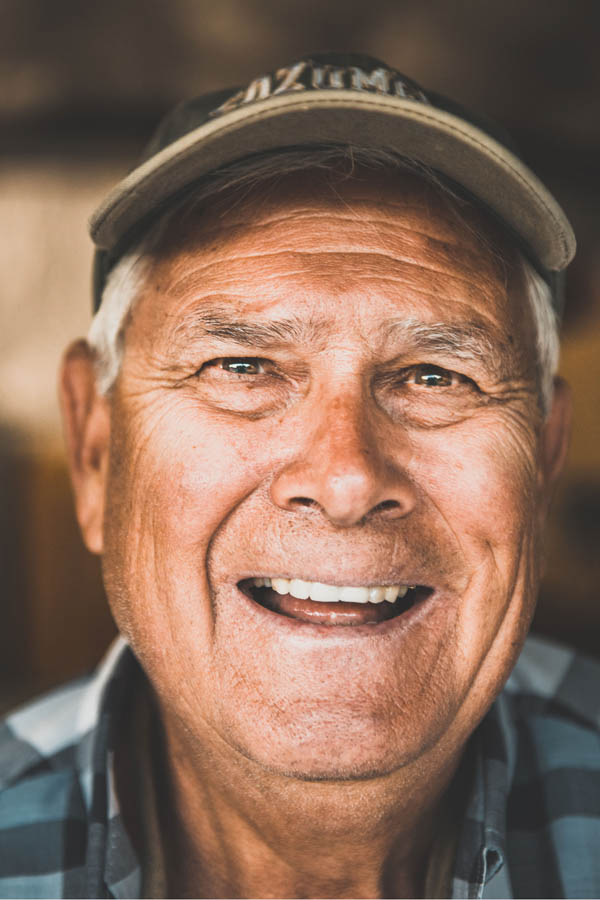 The guides that work here also leave their mark on The Lodge. "It's long hours spent rigging rods, guiding rafts, wading into rivers, casting under the sun, it's a labor of love that's physically exhausting but it's so worth. The natural beauty is unsurpassed here, as are the fish and the friendships," says TC Cleary who's been guiding on Idaho rivers for over 25 years, 12 of them at Teton Valley Lodge. "I have the best job in the world, and I get to share it with the families that come back every year. It's something pretty special."
In the fall when the leaves get to show off and the mountain air is at its peak crispness, guests can sign up to "cast and blast" for the best of fly fishing and wing shooting. "We head to some private blinds where we have access to waterfowl, and we can also hunt ruffled grouse in the surrounding mountain canyons. We also added pheasant hunting to our offerings and it's quickly becoming a favorite," says Cleary.
Teton Valley Lodge as it's known today, has been in the family now for four generations. Today, Brian Berry and his wife Joselle at the helm, living, working and dedicated to creating the same magic Berry's great grandfather made years before. Year after year, guests float down these majestic rivers, watch the wildlife and attempt to catch and release rainbows, browns and cutthroats, but most of all, they share their lives and become family, one fish tale at a time.
Teton Valley Lodge, Driggs, Idaho