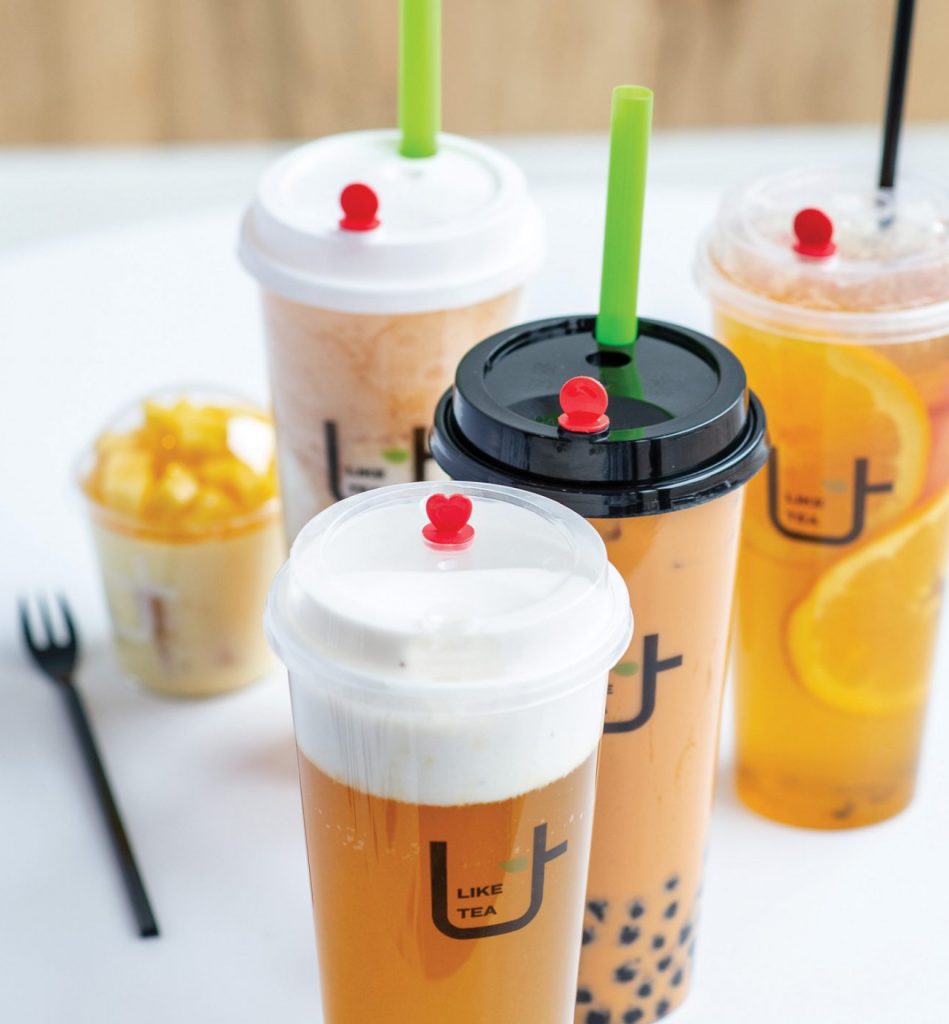 The farthest Adam Huang has traveled for an authentic cup of boba tea is more than 7,000 miles to Hong Kong—a far, far cry from Park Meadows in Lone Tree. You see, when he moved to Colorado from Southeast China in 2000, he had trouble finding a good representation of the drink (now more popular than coffee in some parts of Asia). After 19 years of trekking, he decided it was about time to share what the tasty sip had to offer. This month marks the one-year anniversary of the opening of Huang's Like Tea, an authentic boba tea shop in The Vistas at Park Meadows.
"I was inspired by people like me who were craving a good cup of boba tea," Huang says. "Until we opened, there were only a few boba tea shops in the state that served the real thing. Most of the drinks I tried tasted artificial and used powdered flavors."
In contrast, Huang's menu follows genuine recipes from Taiwan, Hong Kong and Macao. Known for an expansive menu of diverse and unique flavor combinations, most medleys you'll order at Like Tea are made entirely in-house using tea leaves, fresh fruit and evaporated milk and cream. Drink options range from traditional boba teas, also known as bubble and pearl milk tea, to fruit teas, slushes and cheese tea (more on that later). "I wanted to provide a way for people here to be part of this cultural experience," he says.
"We pride ourselves on using the unique teh tarik technique, known as 'pull tea,' to craft all of our brews," Huang continues. Teh tarik mixes (traditionally grade-B) tea with evaporated or condensed milk by pouring it from one cup into another—pouring from as high a point as possible—for a smooth, frothy texture. The practice is used by most tea shops and mamak stalls (or open-air booths) in Singapore and Malaysia for hot milk-tea drinks, and has since been adopted and improved upon in Hong Kong: "The Chinese combined teh tarik with their original idea of milk tea and called it 'silk stocking milk tea' or 'Hong Kong-style milk tea,'" Huang explains. "It creates a silky-smooth blend that is distinctive to that part of Asia."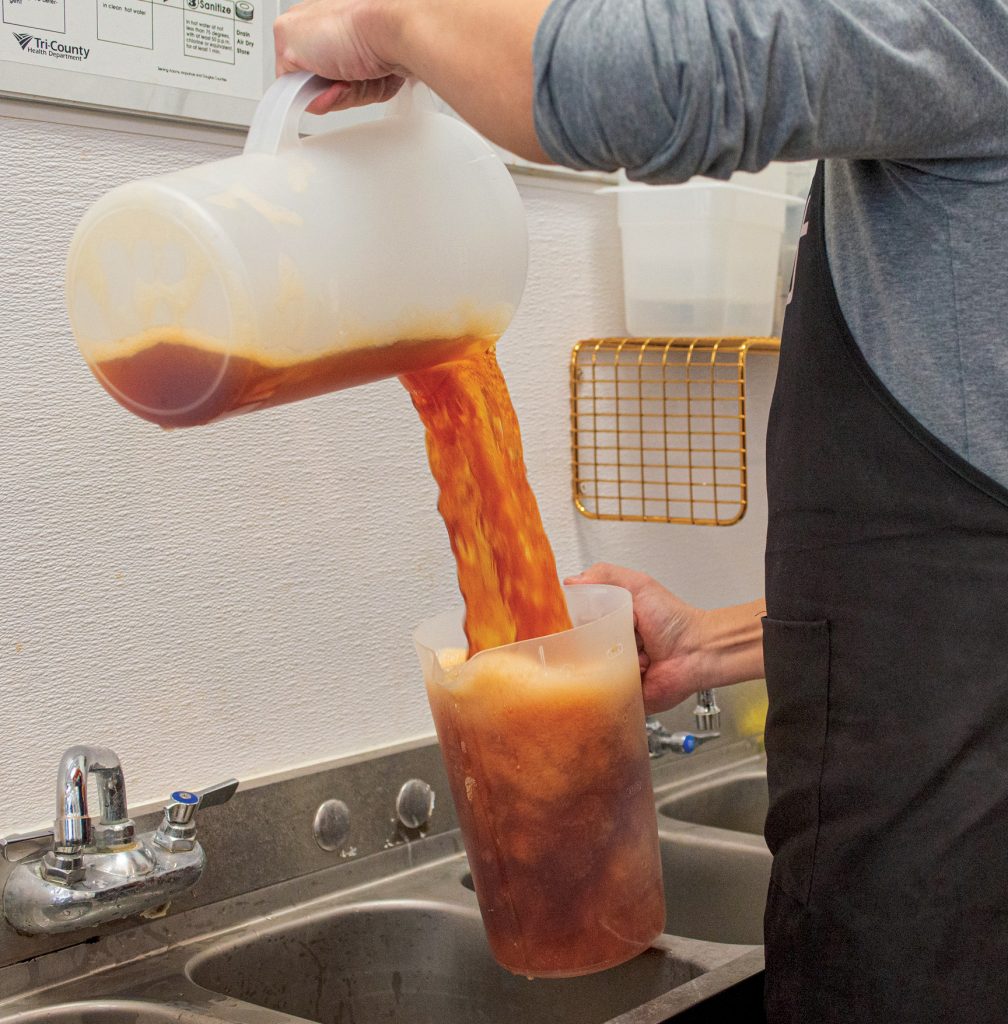 The phrase "cheese tea," known as cheese caps at Like Tea, is also pretty distinguishing. The unusual-to-Americans tea topping reportedly originated in Taiwan. Huang considers himself an early adopter of cheese caps in Colorado: "It's really something you can't get anywhere else. It's a creamy topping that floats on tea drinks, creating a smooth, creamy combination of sweetness and saltiness. Cheese caps add a great texture and flavor that kind of explodes in your mouth."
Like China's Hi Tea, which made the "cap" famous, Huang uses real cheese. "Our cap series is mostly based on cream cheese and sea salt flavors," he adds. "Some customers are afraid to order the cheese caps because it sounds odd to have cheese in a tea drink, but I think everyone should try it." And you should start, Huang says, with these eight items.
JASMINE MILK TEA CHEESE CAP: a refreshing green tea packed with antioxidants and floral flavors, finished with a sea-salt cheese cap. Huang's personal favorite.
YING YANG MILK TEA TIRAMISU CAP: a blend of coffee and traditional milk tea with cocoa powder dusted over a combination coffee-and-cream-cheese cap. This is a customer favorite.
MANGO JASMINE TEA VERY BERRY YOGURT CAP: a fruity herbal tea topped with a blend of strawberry yogurt and cream cheese.
BLACK MILK TEA BRÛLÉE CAP: a traditional black tea topped with sweet custard and torched sugar. Try this if you aren't a fan of cream cheese.
THAI MILK TEA: a traditional Thai milk tea with herbal tea, cream and "brown cane" tapioca balls.
SUPER FRUIT TEA: a jasmine tea base with passion fruit notes, topped with fresh-cut strawberries, oranges and watermelon.
PEACH SWEET CHEESE SLUSH: fresh peaches and peach juice blended with sweet cheese and ice. Cheese slushes are also a popular pick.
MANGO MOUSSE: a delicate dessert mousse topped with real mango chunks.
DRINK UP
Like Tea
Lone Tree
720.605.0932