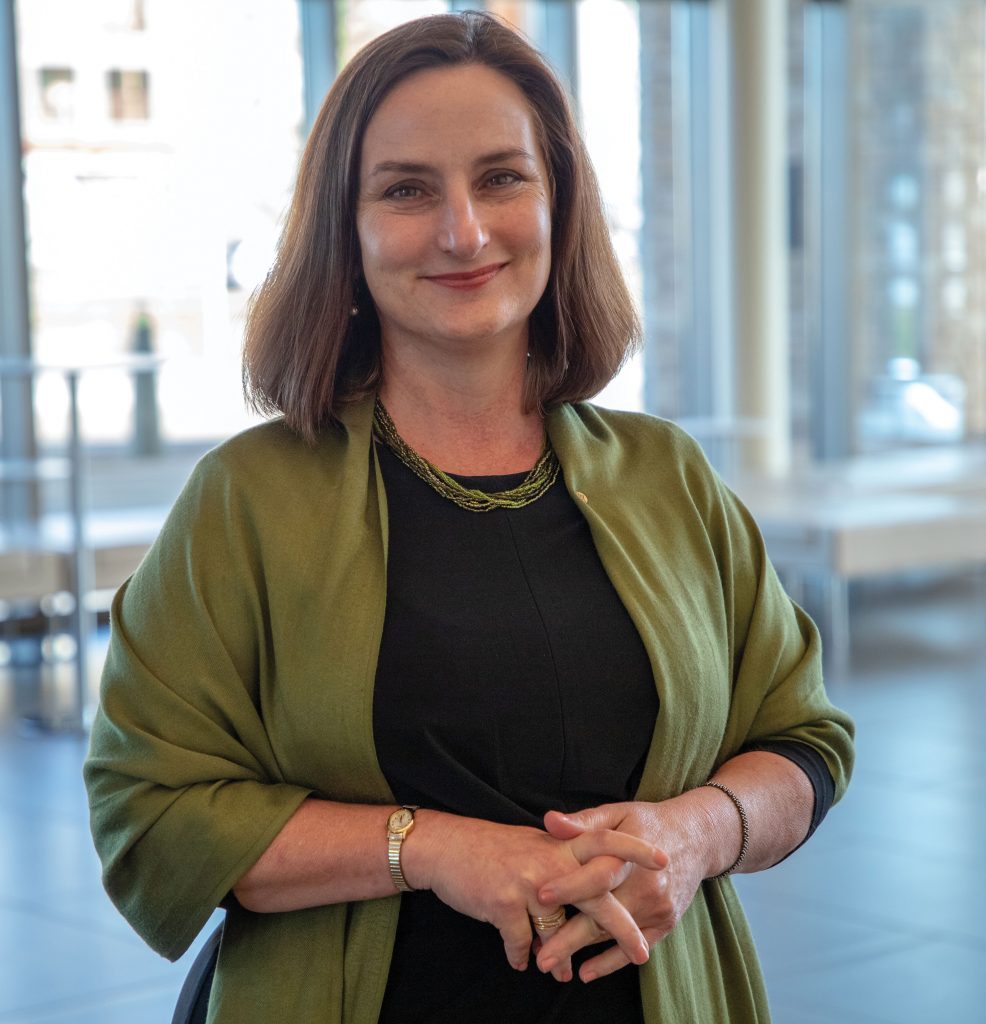 The first canny decision Lisa Rigsby Peterson made as executive director of the nascent Lone Tree Arts Center (LTAC) was to canvass locals to figure out their interests.
The succession of her many other innovations that have set the center on a run of prosperity gets a little jumbled.
What is concrete: Last year was LTAC's most prosperous season, with a majority of shows selling out weeks in advance. Since LTAC opened in 2011, one-third of Lone Tree families have attended a performance.
Diversity, Rigsby Peterson's driving theme, brought the crowds. "Douglas County is very white," she explains. "We have an opportunity here to invite a more varied audience." The executive director makes a point of bringing in a roster of unexpected speakers, like Negro Leagues Baseball Museum president Bob Kendrick, and performers such as a University of Texas mariachi group and a Malaysian percussion ensemble.
And to let locals know that absolutely anyone is welcome to come for a show, she did something rare for the Denver stage: establish regular sensory-friendly performances.
"The same things that make live theater so thrilling for most of us can be distressing to someone on, say, the autism spectrum," Rigsby Peterson says. "Expecting these children to sit quietly through a show is like asking a toddler to pick up a ten-story building and move it."
So, in these productions, the house lights are left on and the sound is toned down. Often, actors meet the audience in the lobby before the show so attendees can understand that they're just people playing a role.
Rigsby Peterson had expert knowledge to work with when it came to these details. In 2015, she partnered with area organizations to put on the first Sensory Friendly Summit in Denver, which discussed what can be done to accommodate those with disabilities. As other venues followed suit in show schedules, Rigsby Peterson and her colleagues were invited to speak at conferences and schools.
Born in Evergreen and equipped with a formidable trivia reservoir that includes a repertoire of One Direction songs, Rigsby Peterson is the daughter of celebrated Colorado artist John David Rigsby.
Her expertise in the performing arts is pure instinct at this point. She has worked in the field all her life, impacting the stages of Stage West in Texas, the Colorado Children's Chorale, Opera Colorado, Denver Center for the Performing Arts, Phamaly Theatre Company and Curious Theater. A traditional job posting landed her this South Suburbs role.
Back to her inventive implementations: Monthly Arts in the Afternoon featuring professional musicians, SPARK! Alliance for those with memory loss and the family-friendly Passport to Culture all motivated stirring turn outs.
"We want everyone to feel at home here," she says. "We want people to feel so welcome that they can't wait to come back."
SENSORY-FRIENDLY PERFORMANCES, behind the scenes
Volunteer ushers are an important part of these shows. Trained by the Autism Society of Colorado and the Colorado chapter of the Alzheimer's Association, they are ready with noise-cancelling headphones (and noise-amplifying headphones for the hard of hearing), fidget toys and other devices for show-goers.
"We tell ushers that they'll see things that, in any other performance, would require them to stop a behavior," Rigsby Peterson says. "Kids might make noises or yell inappropriate language. They might self-comfort by rocking back and forth. They might want to stay in the lobby for the whole show. We tell the ushers to keep their hearts open to whatever a person needs."
Lone Tree Arts Center
Lone Tree
720.509.1000