By Hailee Lucchesi
All product photos courtesy of retailers

AIRPORT-READY LOOKS for holiday travel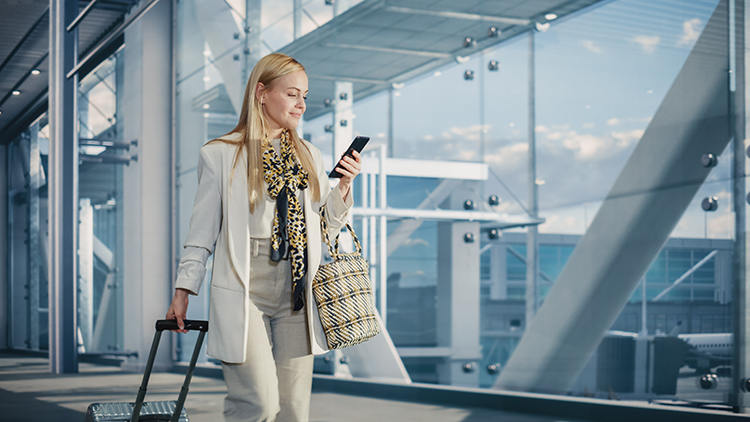 Air travel used to be an occasion for which travelers would dress to the nines. Today, however, we see more and more people dressing for comfort—not decorum. Frankly, we miss the old days, but it is possible to dress up while still being comfortable. Check out these looks to help you elevate your airport style for a refined and refreshed look this holiday season.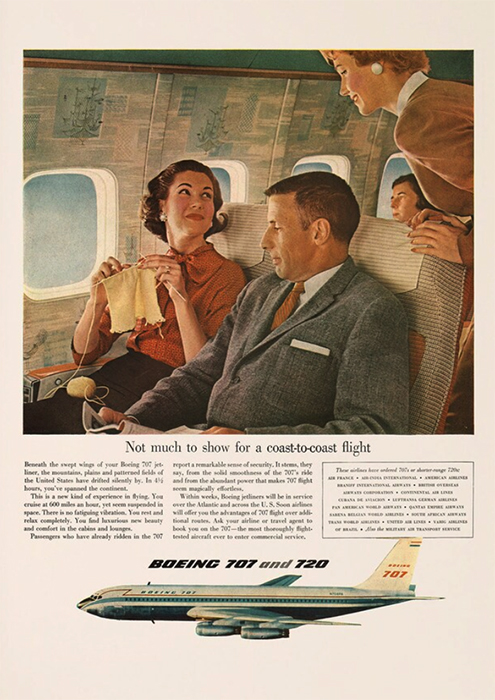 Photo By ETSY.com/ EncorePrintSociety
A casual yet elevated airport look should always start with a beautiful jacket. Not only will it keep you warm on the plane but will also carry you through the journey with an effortless effect. Anine Bing's Dylan maxi coat from A Line is exactly what you will need to achieve this look. Constructed of 90 percent wool and 10 percent cashmere with double-breasted closure, functional patch pockets, and tie at waist, this jacket is ready to jet set. While the silhouette is incredibly sensible and wrinkle-proof, the luxurious camel color takes this piece from zero to one hundred.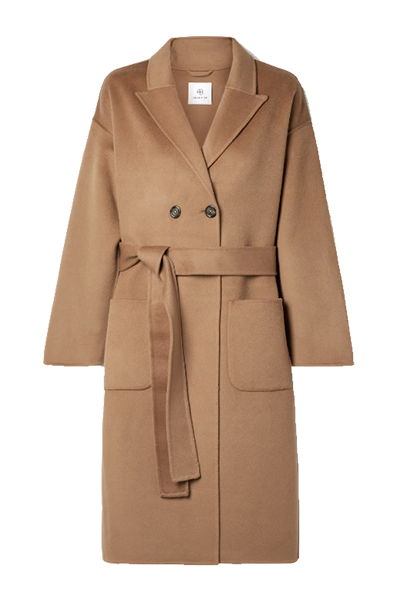 Anine Bing Dylan Maxi Coat, $900 at A Line,Belleview Station, 303.733.8200, aline-online.com
Brooklyn Heights High Rise Wide Trouser at Athletica, Park Meadows, 303.708.8504, athletica.gap.com

Next, layer with a pair of pants that are practical and poised. The Brooklyn Heights high-rise wide trouser from Athleta is the perfect combination of both. Made from recycled polyester, a material sourced from post-consumer plastic bottles that helps lessen our impact on the world, these breathable, packable pants will remain wrinkle free no matter how long the flight. Concealed zip pockets ensure your essentials won't be left behind.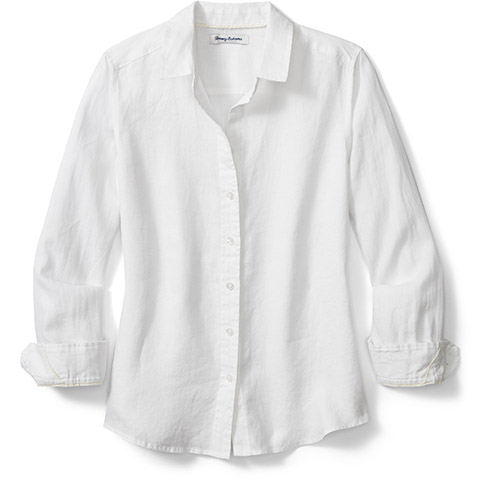 Long-Sleeve Coastalina Linen Shirt, $118 Tommy bahama, Park Meadows, 720.889.6400, tommybahama.com
A linen shirt is always a good idea, especially when it comes to travel. It just so happens that Tommy Bahama makes the only linen shirt you will ever need. The long-sleeve Coastalina 100 percent linen shirt in crisp white is the perfect piece for layering as its ultra-lightweight and luxe material will have you looking effortless and elegant.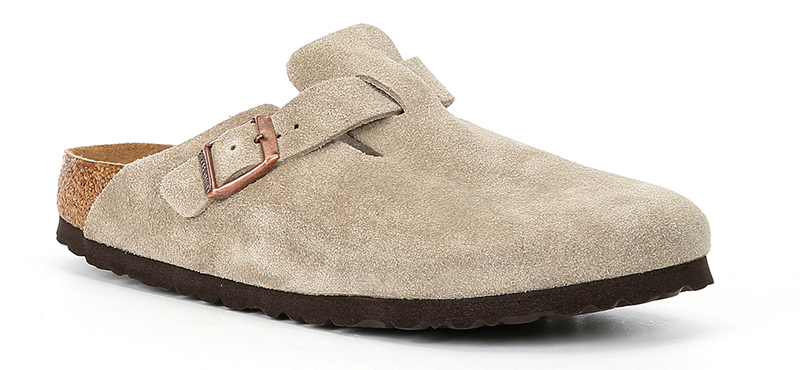 Birkenstock Boston Clog, $158 at DILLARDS, Park Meadows, 303.790.0100, dillards.com
So classic and consistently comfortable, the Birkenstock Boston clog from Dillard's has become a coveted, year-round favorite, and is perfect for slipping on and off as needed for security and in-flight comfort. As always expect from your favorite pair of Birks, the supple suede upper is breathable, durable and comfortable. Plus, they are versatile enough to go with the wide-leg pant and linen shirt as well as any outfit you pack for your trip.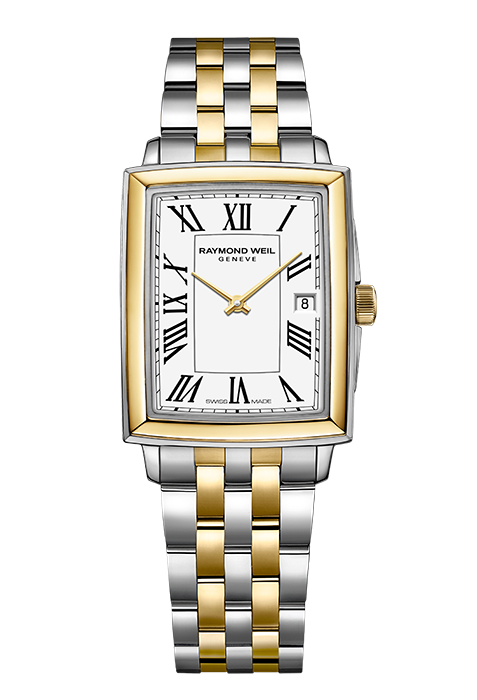 Raymond Weil Toccata Ladies Two-Tone Quartz Watch, $1025 at TRICE JEWELERS, Centennial, 303.759.9661, tricejewelers.com
When trying to keep up with busy airport traffic and make it on time to your gate, do not forget your Trice Jewelers Raymond Weil Toccata watch at home. Thoughtfully designed in a sleek two-tone quartz, this watch is the epitome of sophistication. The stainless steel and yellow gold PVD plating combined with its classic shape, make this timepiece an airport essential you will never want to travel without.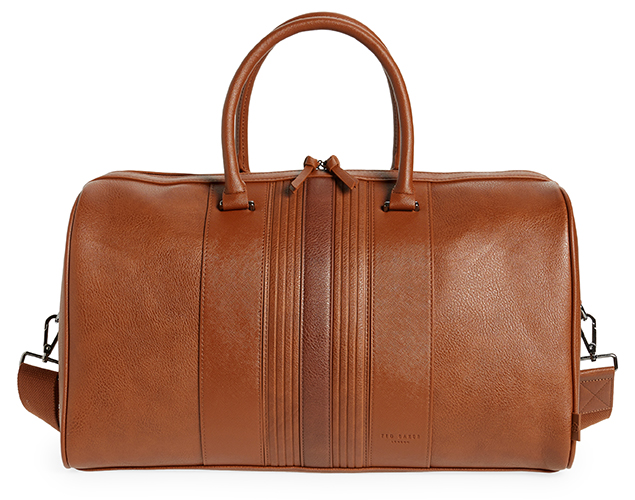 Everyday Stripe Faux Leather Holdall Bag, $165 at NORDSTROM, Park Meadows, 303.799.3400, nordstrom.com
You cannot travel in style without a designated duffle. Ted Baker London, renowned for unswerving attention to detail and a quintessential British sensibility, delivers something a little out of the ordinary in its Everyday Stripe faux leather holdall bag from Nordstrom. Channel stitching puts a polished trim on a spacious duffle bag framed with roll top handles and a comfortable, convertible shoulder strap—perfect for wearing it cross-body style as you navigate your terminal.