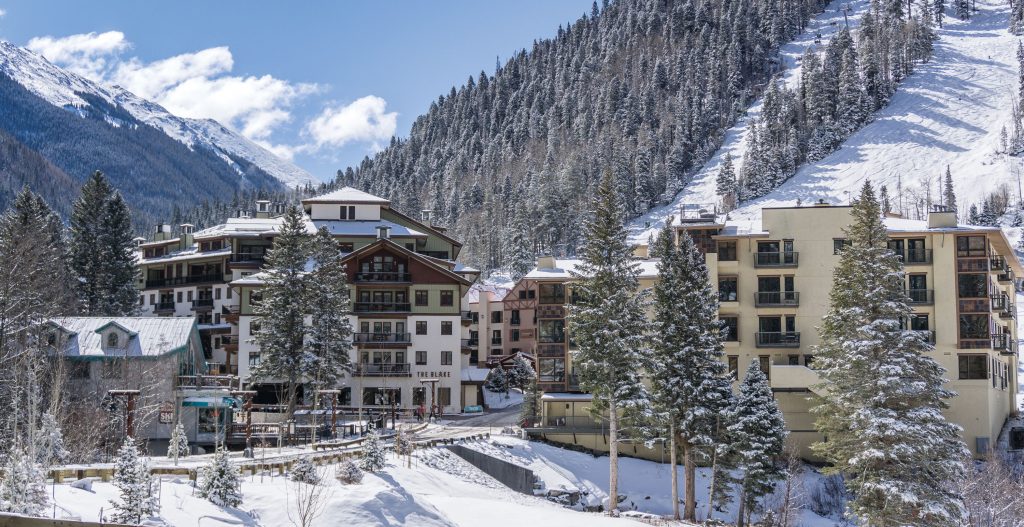 The lack of traffic and unrelenting vistas pointed us in the right direction. My husband and I were driving to New Mexico's Taos Ski Valley to, honestly, answer a rhetorical question: Would we rather brave I-70 traffic to get to the slopes or take an uncrowded five-hour road trip to a historic ski destination that will hardly have lift, restroom and concession lines?
We aren't the only out-of-staters to discover the secret. Whispers have been circulating metro Denver since Taos Ski Valley, created by ski pioneer Ernie Blake and family in the '50s, began a recent revitalization with more lifts, a redesigned beginner area, a B Corporation designation (a first for ski resorts worldwide) and more. The motto: make it "better, not bigger."
BASE VALE
We didn't expect an original Georgia O'Keeffe to bookend our stay amongst the valley's 110 trails. But The Blake, an indulgent hotel opened in 2017, likes to surprise people. The precious work was revealed in an unexpected email from the guest services manager prior to our stay, who asked if there were any additional plans she could arrange. Would we like to schedule a tour of The Blake's "museum-caliber" art and artifact collection? Yes. Once there, the Spa and Wellness Center staff wondered: Would we like to carry cups of exclusive tea back to our suite after a massage? Absolutely. After we spent our last hours amazed at the aforementioned collection, the front desk chimed in: Would we like to know the prettiest route home?
The 80-room "guesthouse" is steps from Lift 1. Though as you gear up in The Blake ski valet— where boots put on warmers after yesterday's excursions will be dry and waiting—that does not necessarily make choosing a first run easy. High Five, the Hunziker Bowl, Stauffenberg and Kachina Peak are all staff favorites. Everything else we needed, like a casual lunch at Rhoda's, was within walking distance.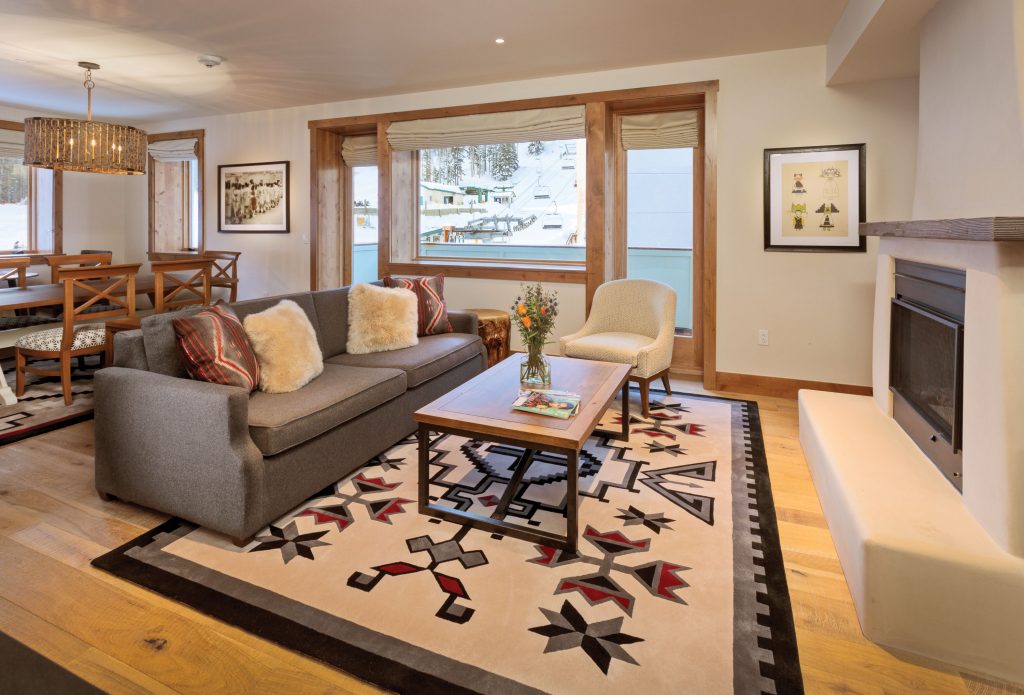 ON THE TOWN
When we were ready to see what Taos' historical shopping district had to offer, a new Audi or BMW—The Blake's version of a shuttle—was waiting. We explored more local art with the gallery owners of Jones Walker of Taos, lunched on unforgettable 24-hour bone broth and other local, organic fare at Manzanita Market, sampled award-winning chocolate at Chokola Bean to Bar and did dinner at an exciting modern eatery, Medley.
Taos is built on more than a thousand years of unique Native American history, which is still alive and well at Taos Pueblo, an adobe community home to Taos Indians that's open to visit. As we embarked on yet another distinctive area activity—a winter hike on Williams Lake trail above the valley that starts and stops at The Bavarian Restaurant, a go-to place for après beer—my husband and I agreed: that clogged Colorado interstate won't miss us.