Spruce up your space with rich textiles to create warmth, depth and even a sense of drama. This year we're seeing hygge (comfort and serenity that engenders a feeling of contentment or well-being according to Danish culture) going mainstream. See how top designers are mixing and matching textiles to create cozy spaces.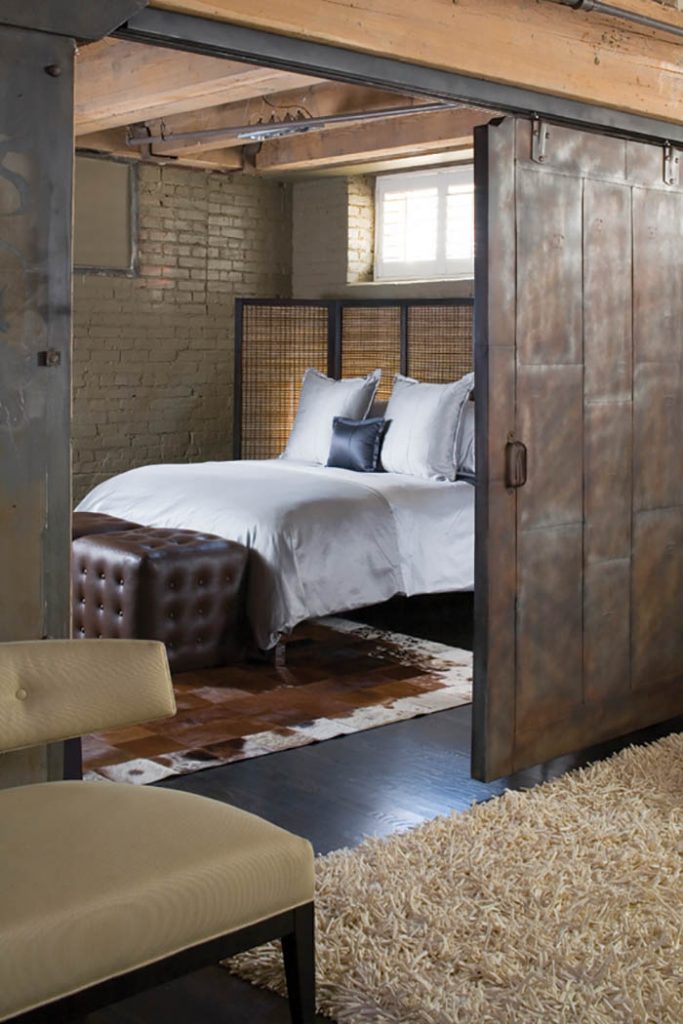 Not Your Grandma's Cane
It's true—cane furniture is back. Don't worry. This is not the typical '70s-style cane rocking chair that was in your grandparents' basement. This is cane reimagined. Furniture designers are pairing organic texture with sleek shapes for a whole new look. You'll find it on everything from bar cabinet doors to typical mid-century modern style chairs.
Cory Decker, of Studio Lea in Denver, recently used a modern cane headboard to bring an additional organic texture into what otherwise might have been a stark loft space, (pictured top left). "The headboard is made of an Ebony-type wood and it has cane on the back of it," she says. "I remember in the seventies and the early eighties that was a big thing. So, when it first came back, I was a little resistant." Today, she embraces it for its warmth and texture and its new contemporary styles.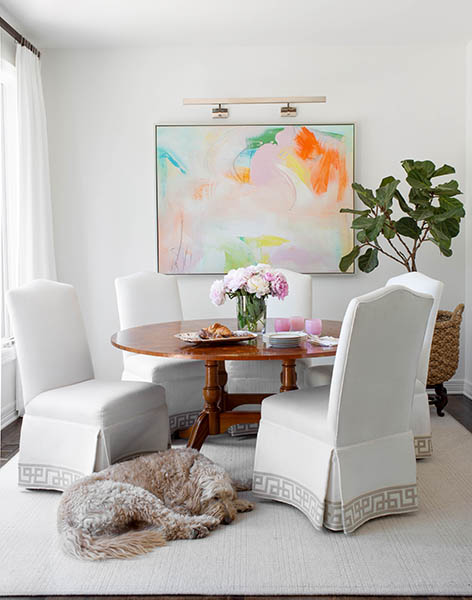 Making Your Space Sing
The key to orchestrating a textile medley is to ensure you incorporate a variety—tight weaves, loose weaves, an assortment of textures. "It's like writing a song, Decker says. "You don't want just one note." In addition to the cane headboard, she introduced a tight-weave fabric in the bedding, a natural texture in the hide rug and the sleek, smooth surface of leather in the stools at the foot of the bed.
Nancy Holst of Holst Interiors in Greenwood Village says to determine a textural palette, you must consider the overall space. In this dining room she designed, (pictured above) the art is the focal point of the room, so she kept that in mind as she chose the finishes. "All of the textures are quiet to let the artwork be the main show," she says, "but they each have their own personality." The drapes have a flat linen texture, the rug is a looped pile, and the chairs are upholstered with a high-end indoor-outdoor fabric with a simple detail on the tape trim.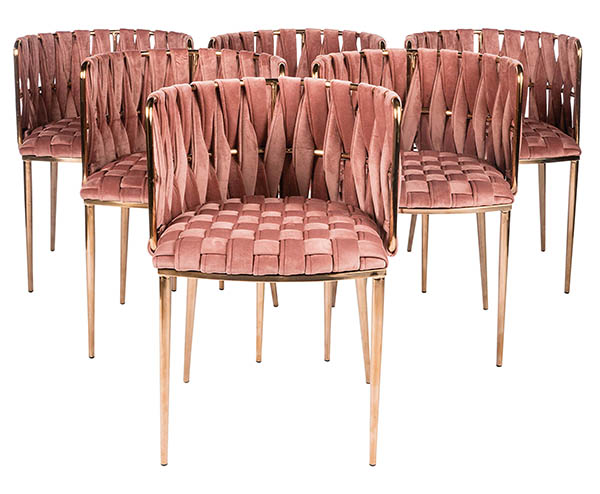 Hygge Takeover
Like your favorite pair of pandemic comfy pants, hygge is all the mood this year when it comes to textiles. Furnishings are taking on a whole new look, such as this mod style chair wrapped completely in shearling, (left). Or the traditional dining chairs on the previous page, with a twist—woven velvet.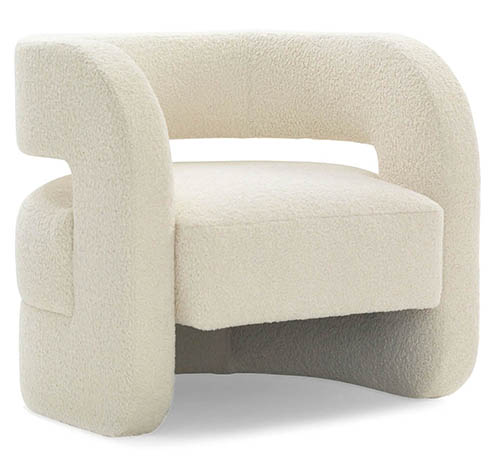 Studio Lea
720.610.6856; studio-lea.com
Nancy Holst Interior Design
720.341.9291; holstinteriors.com