As the old real estate maxim goes, only three things matter about a property: location, location … and location. The same is true for restaurants—but not necessarily the physical address. For an important meal, we want the very best seat in the house.
February is a prime time for special dining with Valentine's Day and Denver Restaurant Week running Feb. 21-March 1 and offering multicourse meals at hundreds of area eateries. Our nominees for best tables offer good food and service, but also have an X factor elevating the crucial experience. Like journalist Calvin Trillin says, "Marriage is not merely sharing the fettuccine, but sharing the burden of finding the fettuccine restaurant in the first place."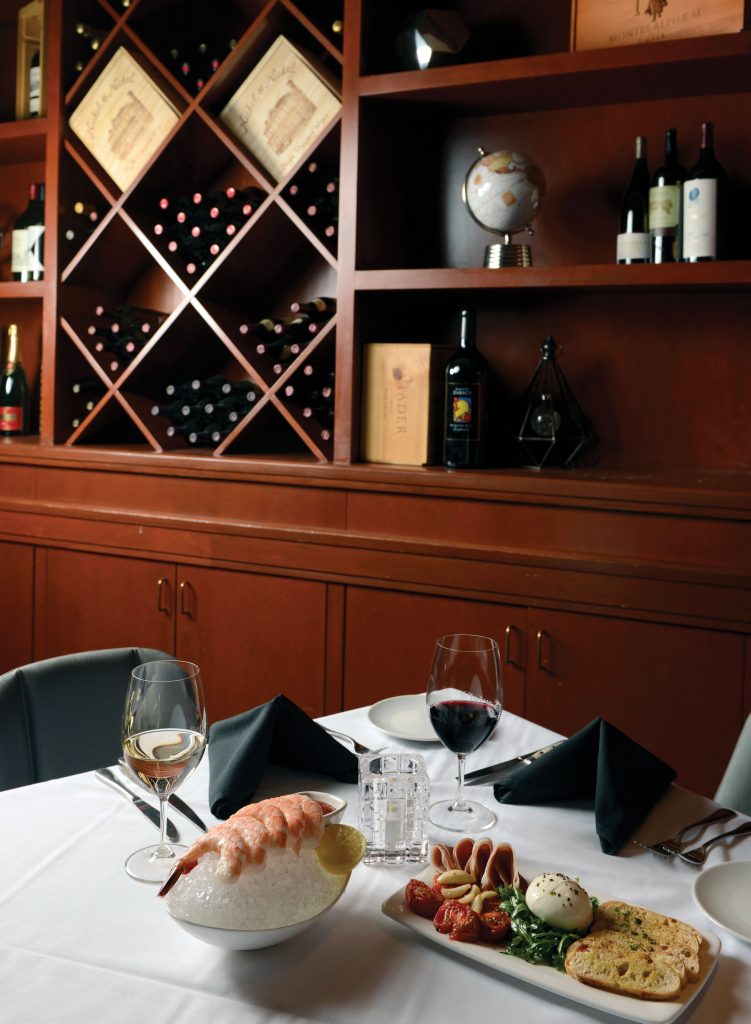 FLEMING'S PRIME STEAKHOUSE AND WINE BAR
Englewood
303.768.0827
A great fine dining table must have cozy seats and panoramic sightlines. Fleming's has several curved burgundy banquette tables ideal for diners with high expectations. Our favorite is the banquette in the middle of the comfy bunch, where diners can scan the entire warmly lit dining room and get a glimpse of white-clad chefs in the kitchen.
Chef partner Kurt Eichenberger's special menu is available at each table: Chef Kurt's Table is Eichenberger's roster of seasonal dishes he prepares in addition to the staple carte. "I like to feature ingredients from Colorado, like Colorado lamb," he says.
Eichenberger can also do a lot with produce thanks to a stint at one of Denver's best vegetarian eateries, City, O' City: "I really learned a lot about how to showcase vegetables. I love bringing that to the menu."
Frankly, the view from any table is great when you're looking at Fleming's North Atlantic Lobster Macaroni and Cheese, with smoked cheddar and buttered chipotle crumbs.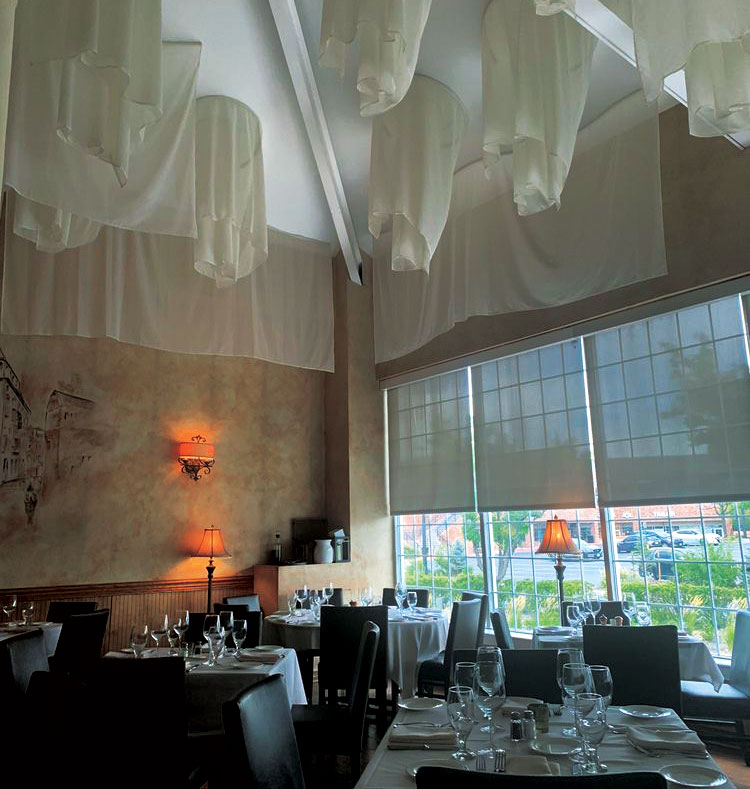 VENICE RISTORANTE ITALIANO
Greenwood Village
720.482.9191
For chef and owner Alessandro Carollo and his highly experienced waitstaff, V.I.P. tables and special occasions are a nightly occurrence—they know how to wow. The peak experience is the Chef Table, presented in Venice's main dining room at one of two seating areas that accommodate groups of different sizes.
Carollo and executive chef Christian Delle Fave design the one-of-a-kind nine-course meal for six to 12 people after consulting with the host. The final selection isn't unlike the kitchen's Italian main-menu masterpieces, like Carpaccio d' Alba con Polenta (thin slices of raw filet mignon with arugula, tart capers, white truffle oil and polenta) and Cappelletti di Zucca (squash-stuffed ravioli with walnuts and Parmesan). "We like to include filet mignon, fresh seafood like halibut and lobster and wild meats like venison," Carollo says.
For wine aficionados, the restaurant also boasts 1,200 vintages, 90 percent of which hail from diverse Italian regions.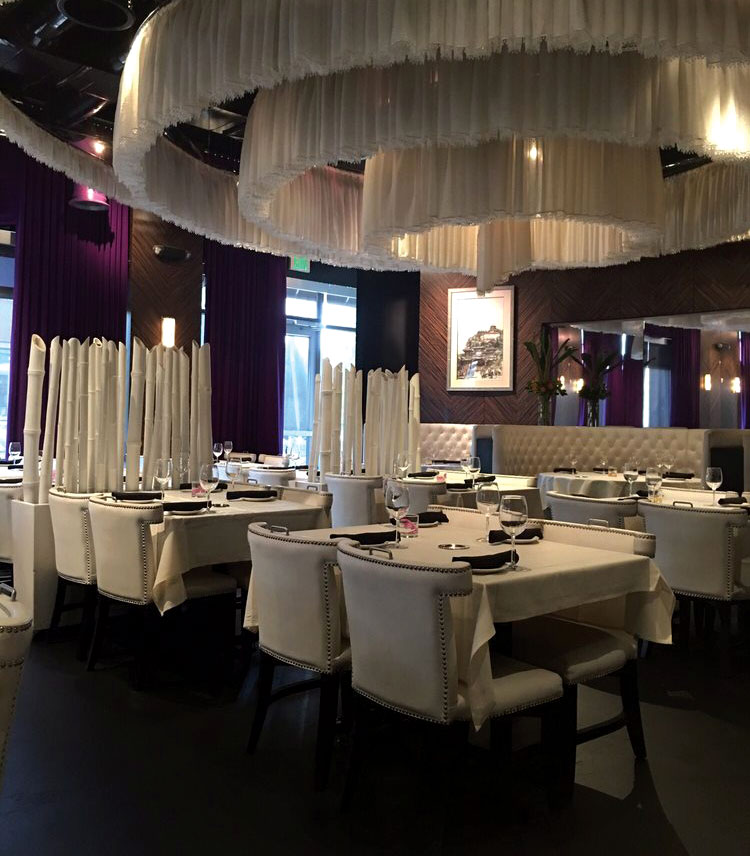 JING
Greenwood Village
303.779.6888
The yin and yang of this Landmark destination is clear. As you enter, the dining room to the left is relaxed—a bright, welcoming space ready for Asian fusion main plates such as Peking duck, Miso Seabass and Lobster Cioppino. But the sexiest tables are the curved banquettes deep inside Jing's dark side, which is to the right. For a second date, head for the upbeat, energetic bar where shared plates like lobster dumplings, XO shishito peppers and Rock Shrimp Tempura are the stars of the menu. Spend at least a round of drinks exploring the well-balanced sake list.
CHINOOK TAVERN
Greenwood Village
Update: This article previously included seating recommendations at Chinook Tavern. According to Westword, Chinook Tavern was seized by the State of Colorado for nonpayment of taxes earlier this month. The restaurant is now closed: Restaurant and bar equipment are set to be auctioned off on March 3.
THERE'S MORE WHERE THAT CAME FROM
IKEA Restaurant: It's not fine dining, but any table at the IKEA Restaurant inside the store has a trip-to-elsewhere feeling. It's also the place to experience fika, the comfy Swedish coffee break tradition designed to help you connect with family and friends, with IKEA's famous apple cake and cinnamon buns. Centennial, 888.888.4532
Uncorked Kitchen & Wine Bar: Upstairs, dig into interactive dining experiences like a build-your-own meat and cheese board. Downstairs, assemble family and friends in the cozy new Cellar Room for multicourse, chef-prepared menus, cocktail parties or guided wine sampling. Centennial, 720.907.3838
Viewhouse: Any table along the west-facing, second-floor windows qualifies as one of the best spots to take in a glorious Colorado sunset, paired with Bacon-Wrapped Jalapeño Poppers and a warm Skillet Cookie. Centennial, 303.790.8440