Where to find the traditional baked goods from Bûche de Noël to Pannetone
A tree, lights and tinsel are certainly important, but the most anticipated pre-Christmas family tradition in my house has been our annual pastry run. We'd head out early to visit certain bakeries and markets that have the baked goods from pannetone to stollen that speak to our varied cultural roots. It's like doing 23 & Me, except much tastier.
We would jostle elbow-to-elbow eating pastries while immersed in a buttery sweet perfume. Sadly, the pandemic means that can't happen this year. However, I'm not going to do without the authentic ethnic treats that make the holidays. Here is my short list of the essential goodies that are crafted at my favorite independent, family-run bakeries. Shopping 2020-style from Thanksgiving through New Year's Day (and beyond) will require ordering (and picking up) these tasty treats in advance, and taking advantage of online ordering, delivery and curbside pickup options. When visiting, wear a mask and keep your distance — don't forget to get some cookies to eat on the way home.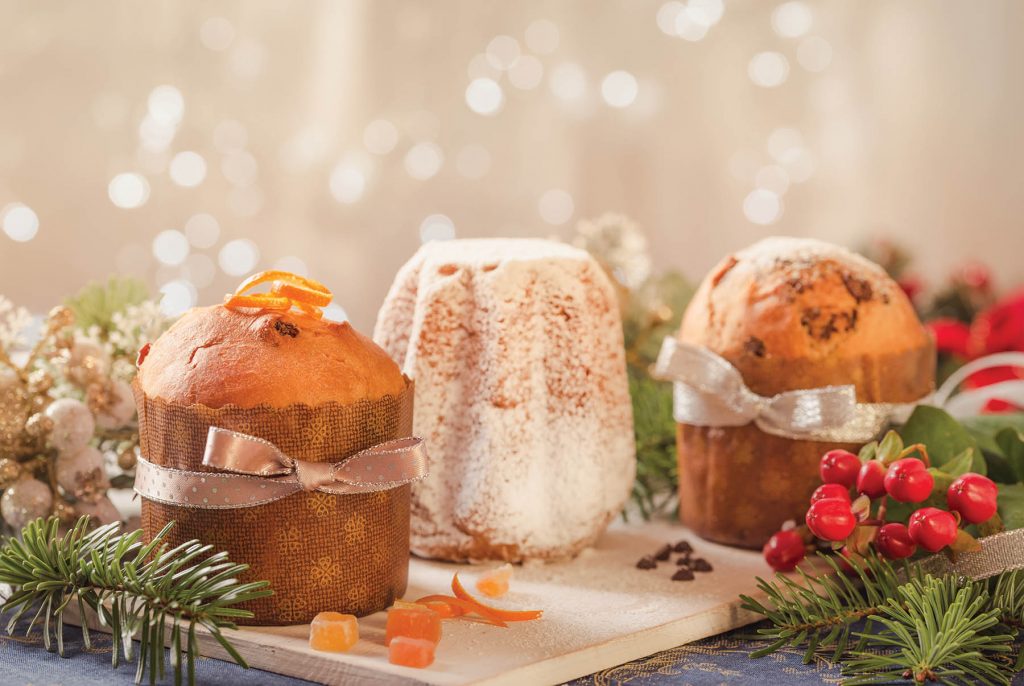 Panettone
An Italian Christmas tradition, panettone is a dome-shaped buttery brioche loaf with dried and candied fruits. Besides panettone, Dolce Sicilia also produces authentic struffoli (honey balls), cookies from fig cuccidati to pine nut amaretti, lemon ricotta pie and creamy sfogliatelle pastries.
Dolce Sicilia Italian Bakery,
3210 Wadsworth Boulevard, Wheat Ridge,
303.233.3755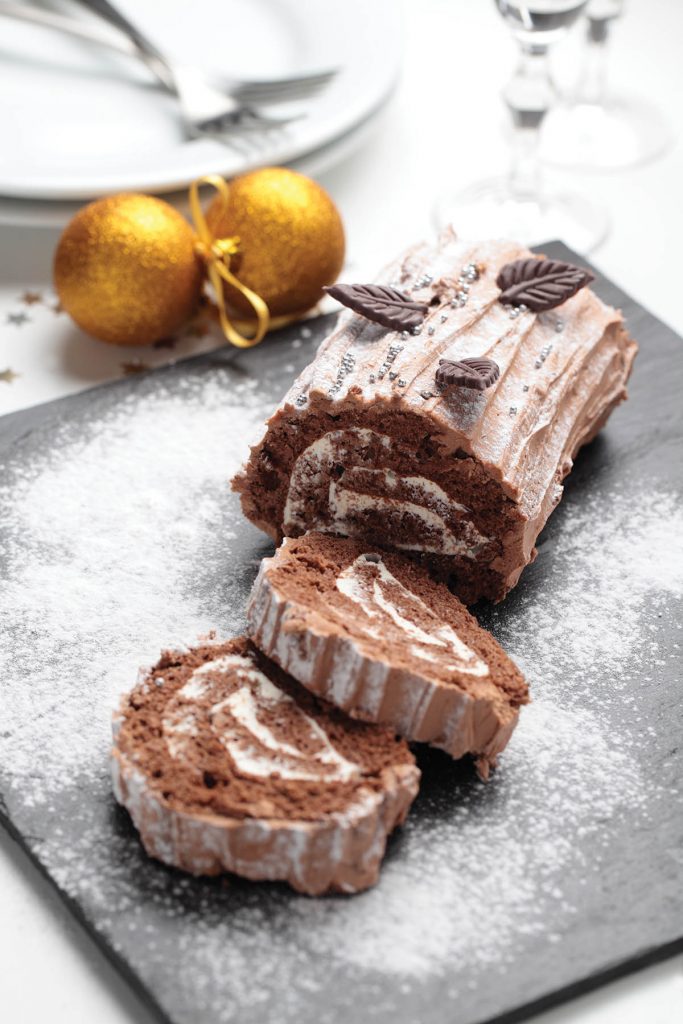 Bûche de Noël and Galette des Rois
Bûche de Noël are elaborately frosted yule log cakes decorated with meringue details with myriad frosting and filling choices. Galette des rois is a French almond cake with a lucky trinket hidden inside for Three Kings Day (Jan. 6). Both of these local French bakeries also offer palmier, madeleine, pain au chocolat, meringues and frosted cookies for the holidays.
Trompeau Bakery, 2950 South Broadway, Englewood,
303.777.7222; trompeau-bakery.com
La Baguette De Normandy,
16524 Keystone Buolevard, Parker,
303.805.9130; labaguettedenormandy.com
Roscas de Reyes
Three Kings Day (Día de Los Reyes Magos) calls for Roscas de Reyes, a Mexican fruit-topped, cream-filled oval bread. Other festive sweets at this bakery include marranitos (pig-shaped gingerbread cookies) and buñuelos (cinnamon-dusted fritters).
San Antonio Fresh Mexican Bakery and Juice Bar,
2007 South Federal Boulevard, Denver,
303.936.0323
Sufganiyot and Rugelach
For Hanukkah (Dec. 10-18), Rosenberg's Kosher fries up irresistible raspberry-jam-filled sufganiyot(doughnuts) and bakes real bagels, challah and pumpkin cake. The Bagel Deli and Restaurant serves fruit-filled rugelach, blintzes, mandelbrot, strudel, cheesecake and black & white cookies.
Rosenberg's Kosher Bakery,
942 South Monaco Parkway, Denver,
303.388.2648; rosenbergskosher.com
Bagel Deli and Restaurant,
6439 East Hampden Avenue, Denver,
303.756.6667; bageldeli.com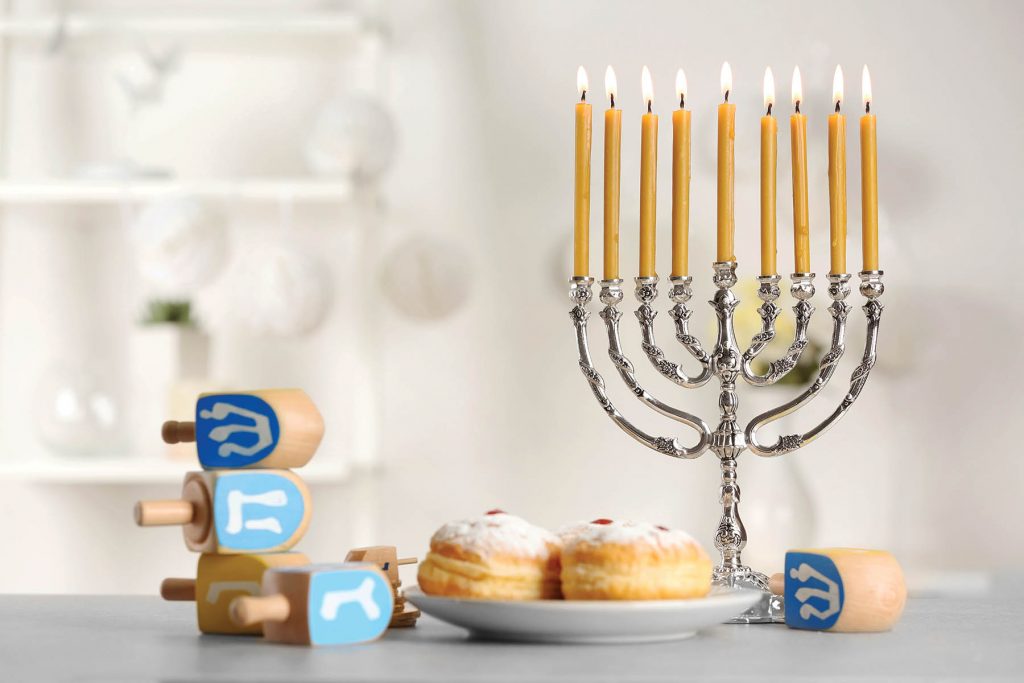 Olliebollen and Banket
Chewy olliebollen – the Dutch doughnut holes finished with powdered or cinnamon sugar – are worth a drive to Boonzaaijer's alone, but don't leave without a vlaai (yeast crust with vanilla custard, fruit filling and sweet crumb topping), bankets (cookies baked in the shape of letters) and raisin buns.
Boonzaaijer's Dutch Bakery,
610 East Fillmore Street, Colorado Springs, 719.264.0177; dutchpastry.com
Pfeffernuss and Potica
Pfeffernuss cookies loaded with allspice, anise or black pepper as well as nut-filled potica loaves are just two of the many Central European favorites available at the Rheinlander. Don't miss the sugar-crusted stollen, kringle pastries, fruit-filled strudel and gluten-free and sugar-free cookies and pastries.
Rheinlander Bakery
5721 Olde Wadsworth Boulevard, Arvada,
303.467.1810; rheinlanderbakery.com