Jerri Hobdy is likely a name you're already familiar with, and MENO Home is about to be another. MENO Home is a design studio and showroom dedicated to home products for living with attention to waste reduction through circular product lifestyles, climate-friendly materials and lower-carbon logistics. Located in Free Market, the retail collective at Dairy Block, the showroom offers a highly curated selection of vintage furnishings handpicked by Hobdy herself. As needed, these furnishings will be restored using the highest quality products and no flame retardants or off-gassing chemicals.
In addition, MENO Home offers Hobdy's signature line of clean candles made with 100 percent American-grown soy wax. All fragrances are 100 percent phthalate-free and free of all California Prop 65 list of cancer-causing ingredients, and they come in containers made from soda-lime glass.
To top it off, the well-established furniture designer with a robust resume—having created items for leading manufacturers—recently launched her own furniture brand. Her design-led approach means beautiful furnishings derived from a sustainability ethos. By 2023, the company plans to provide regional delivery using an electric fleet, further reducing its environmental footprint.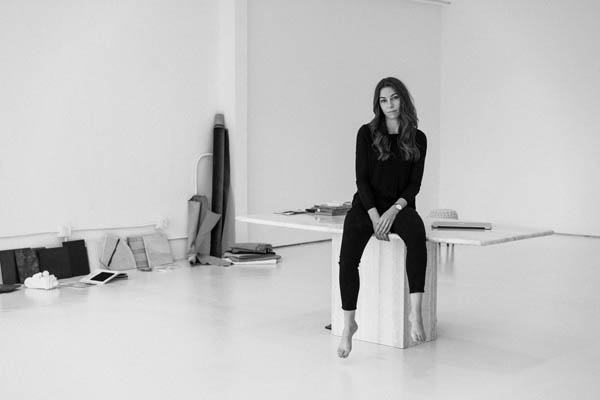 A Houston native, Hobdy has a decade of furniture design under her belt. Having worked in-house for several large brands and retailers, she already has many products in the global marketplace, with 250 unique products across five countries at any given moment. She explains that MENO Home comes from a strong understanding of the business, a vision to build a more sustainable brand and the commitment to do better in the industry.
She notes the furniture industry has a lot of impacts—it takes a lot of energy, logistics and raw materials to get beautiful furniture into people's homes. "As someone who's been on the back side of the business for about ten years, I became very familiar with that process," Hobdy says. "It's given me an insider's perspective of what our biggest opportunities with MENO could be."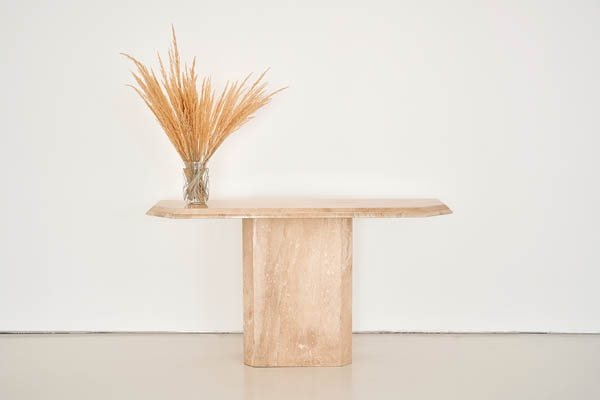 Hobdy moved to Denver in 2018 to make her mark as a small, self-funded brand. "Launching here in Denver, we're at the moment where my experience and the vision for trying to do better in my industry are finally able to emerge in a real format as a brand," she says.
Sustainability may be a buzzword, but Hobdy confirms it's a value and a lifestyle that's here to stay. "We started with the intention of doing as much as possible within the furniture category so that no matter what our customer buys from us, they not only can feel like we're doing the research and sourcing," Hobdy explains. "But we're also keeping the materials clean, and keeping the chemicals out," says Hobdy.
Transparency is equally as crucial to the brand. Hobdy explains each piece of MENO's in-house production goods will feature a furniture nutritional label. This offers more in-depth information, including which raw materials and finishes were used, providing instant relief that the product is not only beautiful but also the best version that it can be. "We're trying to offer sustainability without any sacrifice," she says.

MENO Home
1801 Blake St., Denver
720.325.2098

MENO Home Showroom
(by appointment only)
3475 W 1st Ave., Denver