It's that time of year. Summer's heat relents, nature reveals glorious, gilded colors, and the annual debate about pumpkin spice returns. There's no better time for fun-filled festivals, carrying on our grand traditions of thousands of years of fall harvest celebrations. For live-music chasers, families, foodies,
art-lovers, beer and wine enthusiasts, and those simply looking for a good time, these Colorado festivals have you covered.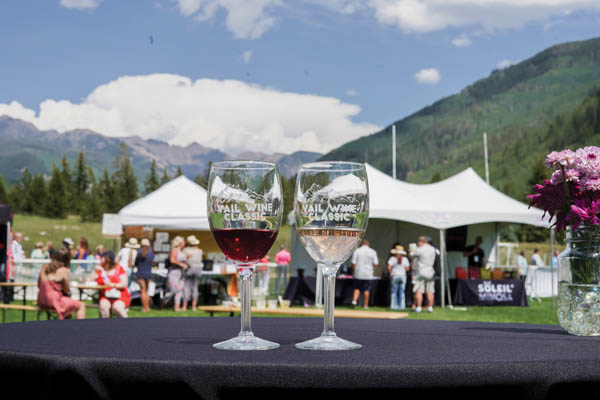 Vail Wine Classic
August 11–13
Master winemakers from 25 wineries and spirits suppliers join wine enthusiasts at the beloved Vail Wine Classic. The weekend-long soiree showcases the best wines from around the world during an immersive wine tasting experience. "New to the Classic this year is Best of Fest," says Kristen Slater, CMO and event director at Team Player Productions, "an intimate Friday evening event that features exclusive portfolios with 90+ point ratings, reserve bottles and high-end wines." You can also partake in a variety of events over the course of the weekend, including those available only at the Vail Wine Classic such as paired dinners and educational seminars as well as the Grand Tasting which features a curated selection of domestic and international wines, plus premium craft beers and seltzers. Enjoy live music and a feast of small bites along with your drinks at this epic outdoor event that benefits the Vail Valley Mountain Trails Alliance.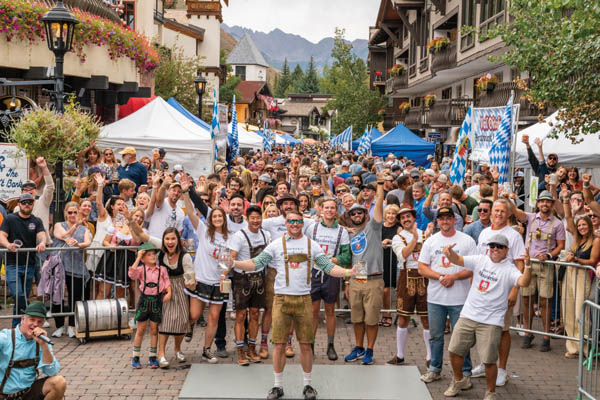 Vail Oktoberfest
Lionshead Village September 9–11,
Vail Village September16–18
With Vail's Bavarian roots, it's no surprise the town hosts one of USA Today's top 10 Oktoberfests in America. "The commitment to the tradition of Oktoberfest is what makes it so special," says chief operating officer Ryan Slater.
"We have authentic German dancers and performers who have been participating in the event since it began more than 25 years ago. Walking into the event you'll see German beer steins, staff in traditional lederhosen and dirndls, Bavarian food, and you'll be immediately drawn into the picturesque setting. Having Lionshead and Vail Village be the stage for the event really makes you feel as though you are walking through an authentic Bavarian wonderland."
The classic contests and Kinder Zone experiences are back with one big change. This year, Vail Oktoberfest will accept credit cards for food and beverages and ditch festival tokens. "You'll be able to go straight up to a bar and order an authentic stein and pour of Spaten without waiting in two lines,"
says Slater.
All ages are welcome at Vail Oktoberfest.
Highlands Ranch Oktoberfest
September 17
Families don't have to go far for Oktoberfest fun as Highlands Ranch brings the festivities to Town Center South for this free event. The party kicks off that morning with a 5K complete with lederhosen-wearing runners.
Live music, dancing, German food and Paulaner biers are open to the public that afternoon. Kids can enjoy face-painting, balloons and inflatable games as often as they like but make sure to catch the annual Dachshund races. The race begins at 3:30 p.m. with prizes for 1st, 2nd and 3rd place as well as the best-dressed Dachshund. The only thing this Oktoberfest asks is that dogs need to stay home unless your pup is a racing Dachshund.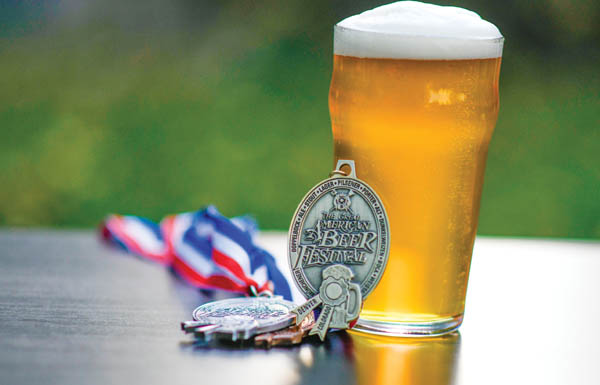 The Great American Beer Festival
October 6–8
Beer lovers, rejoice! After two years, the internationally renowned Great American Beer Festival (GABF) brings fans back to the Colorado Convention Center in Denver. According to representative Erin Key, with more than 10,000 entries anticipated, this year's competition is expected to be the
largest yet.
The timing is perfect. "Denver has always been home to GABF," says Key, "and with this year marking the event's 40th anniversary, it will be a celebration the city won't forget. While we can't spill all the beans just yet, beer lovers can expect delicious beer, fun activities and more."
One thing Key can divulge is a new PAIRED-only ticket for those who want it all. "It's a food-forward event that pairs craft brewers with acclaimed chefs." Don't hesitate to grab those tickets—they will sell out quickly.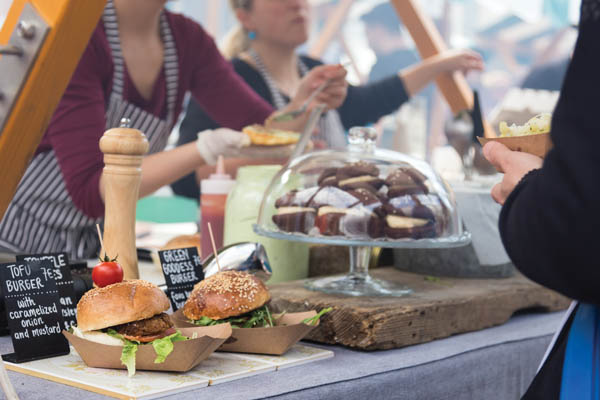 Other Festivals to Consider
FOOD & DRINKS
Taste of Colorado
September 3–5
Downtown Denver celebrates local food and drink with a side of music and kids' activities.
Steamboat Oktoberwest
September 10
More than one thousand beer enthusiasts sample over 30 breweries in Downtown Steamboat at this adults-only festival.
Denver Oktoberfest
September 16–18 and 23–25
Stein hosting, keg bowling, Dachshund racing, and a costume contest complement a beer hall and live music.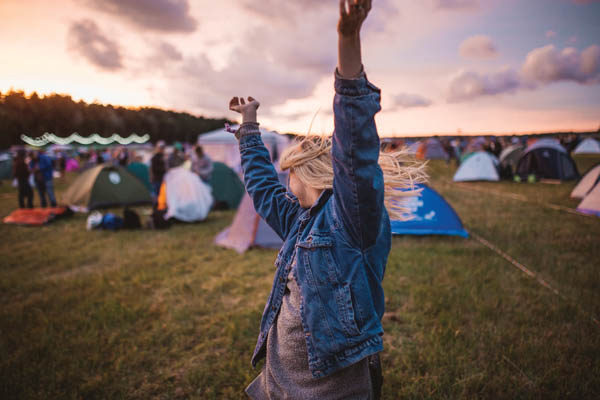 ART & MUSIC
Rocky Mountain Folks Fest
August 12–14
Three days of folk music, camping, and "Festivarian" fun return to Lyons.
Jazz Aspen Snowmass
September 2–4
Stevie Nicks, Chris Stapleton and Leon Bridges headline this year's three-day music festival in Aspen.
Great Divide Art Fest
September 3–5
More than 100 artists, representing thirteen categories of creations, return for the 47th season of this free art festival in Breckenridge over Labor Day weekend.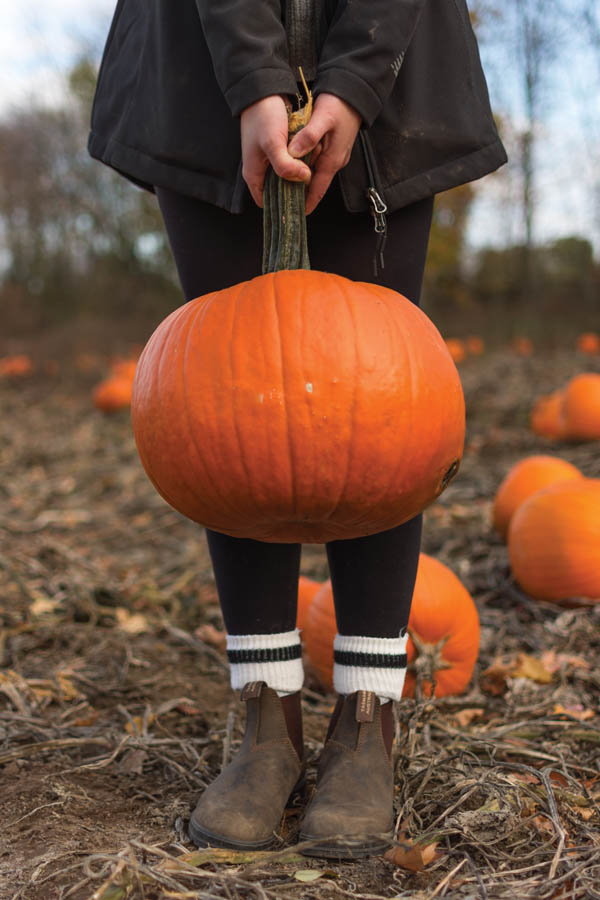 BRING THE KIDS
Winter Park Fall Fest
Date TBD
This family-focused festival offers activities, music, food and a silent auction to raise money for a local learning center.
Boulder Fall Fest
September 16–18
Kids will enjoy an obstacle course, climbing wall, jousting and more while parents can grab a drink and take in live music and the handmade market.
Estes Park Autumn Gold
September 24–25
Pair a free weekend at Rocky Mountain National Park with this festival full of kids' games, live music, a car show, brats and beverages.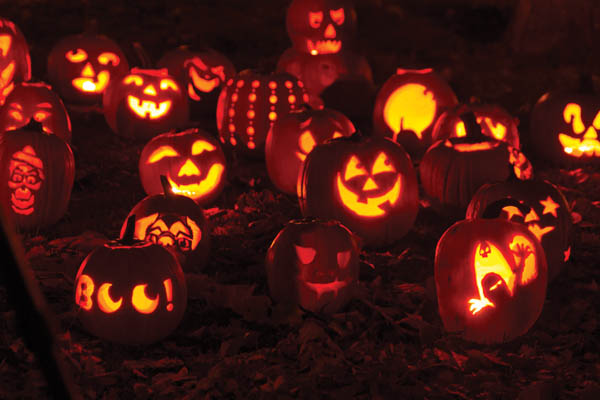 Four Mile Historic Park Pumpkin Harvest Festival
October 8–9
Denver's historic farm has tractor rides, prairie games, crafts, axe-throwing, music, food, drinks and pumpkins.
Glow at the Gardens
October 18–23
The Gardens go spooky with elaborate displays of artisan pumpkin carvings. Families can grab their own pumpkins at the Gardens' Chatfield Farms Pumpkin Festival.