We all know to wear sunscreen, but are we wearing said sun protection correctly? Leah Shafer, a well-known medical aesthetician and the owner of Skin by Leah, takes summer's most popular piece of advice a step further. (No) burn!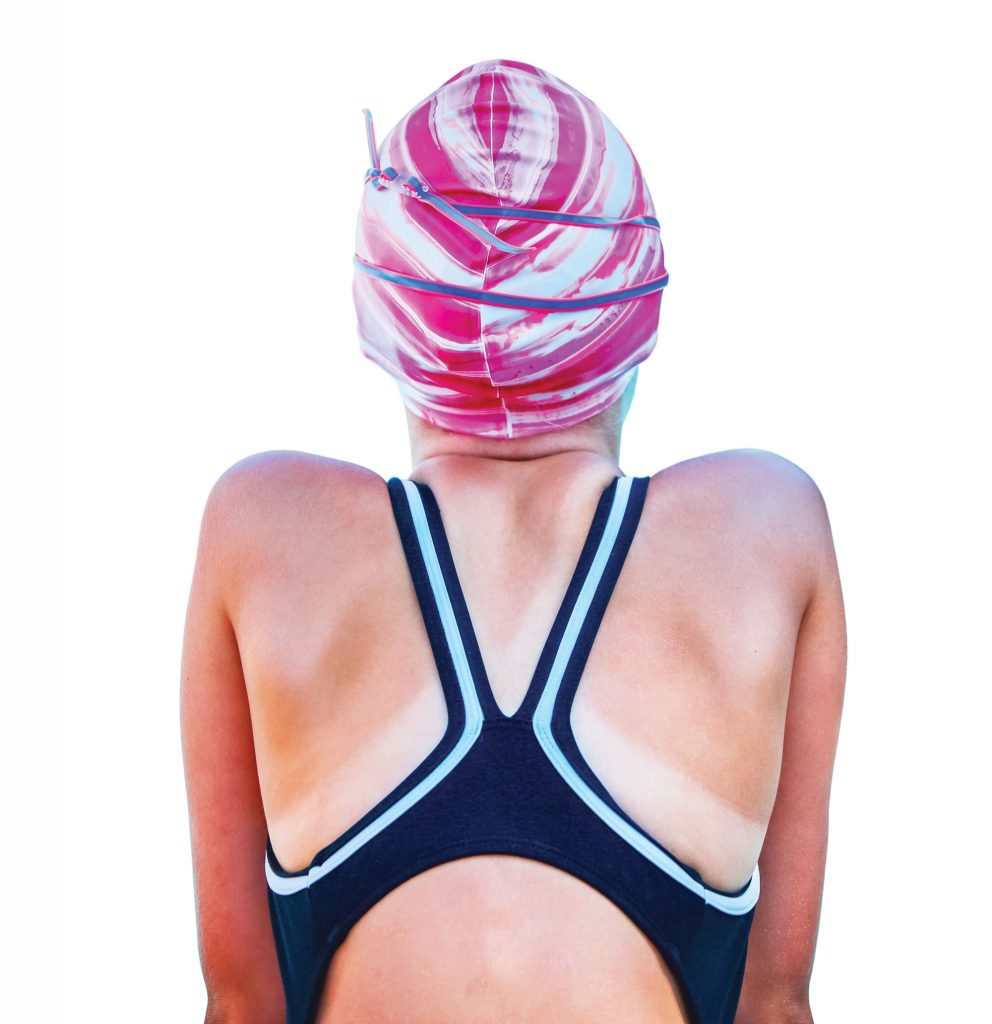 CHOOSE BROAD SPECTRUM EVERY TIME. Traditional sunscreen protects against UVB radiation (the kind that causes you to burn). Sunscreen labeled "broad spectrum" protects against both UVB and UVA radiation (the kind that contributes to aging). According to the Mayo Clinic, both types of rays can cause skin cancer. For total protection, broad spectrum is your best bet.
DON'T BE AFRAID OF MULTI-USE PRODUCTS. Use sunscreen application as an excuse to gain extra benefits for your skin. "I'm all about a sunscreen that also has a treatment in it," says Shafer. Think sunscreen that also moisturizes, adds color to your cheeks or revives your eyes.
BUT DO AVOID THE MAKEUP MYTH. Makeup alone, though it does cover the skin, will not provide enough protection from UVB and UVA radiation. Shafer recommends wearing sunscreen under foundation and lip balm with SPF under lipstick.
DON'T GO LOWER THAN SPF 30. According to The Skin Cancer Foundation, SPF 30 allows about three percent of UVB rays to reach your skin; SPF 50 lets roughly two percent through.
DON'T MISS AN INCH OF SKIN. Most people forget their scalp, ears, lips and hands. Don't be like most people. "Your hands are exposed constantly," says Shafer.
SHOP SMART
5 Sunscreen brands Shafer trusts
STRAIGHT FROM THE SOURCE
Image Skincare Prevention+ sunscreens (also recommended by a skin-care expert in our May issue) are all moisturizing, with each of the four iterations offering its own additional skin benefits. The SPF 50 formula won an Associated Skin Care Professionals award in their Skin Deep magazine. $40, imageskincare.com
All SkinCeuticals sunscreens offer broad-spectrum, chemical-free coverage. The sunscreen line comes in a wide variety of formulas: as a lotion, eye cream, tinted sunscreen and more. Shafer recommends the matte sunscreen for summer to combat shine from sweat. $30-$66, skinceuticals.com
OVER THE COUNTER
There are still great over-the-counter options at the typical supermarket. Shafer likes Neutrogena, as it is a company dedicated to skin-care. Neutrogena sunscreen comes in a variety of lotions, sprays and sticks. $8.99-$15.99, area supermarkets and neutrogena.com
Coola sunscreens are plant-based, broad-spectrum, rich in antioxidants and cruelty-free. The company also makes an SPF scalp mist and lip balm. $10-$46, area Ulta locations and coola.com
BEAUTY BASED
Add protection on top of your makeup with Colorescience's Sunforgettable brush-on SPF 50 sunscreen. The mineral powder comes in four skin shades and provides extra protection from air pollution and blue light.
$55-$65, colorescience.com
GO TO THE PRO
Skin by Leah
Lone Tree
720.608.3933