If you haven't ventured across the state recently, there is a warmth to the Western Slope of Colorado that is unmatched. Yes, there are the natural hot springs and the warm micro-climate, but there is more to it. After a week-long respite from the Front Range, my time here uncovered a deep level of affection for the land from the people on this side of the Continental Divide that goes far beyond geo-thermals and jet streams. The devotion is fueling a high level of innovation in food and drink, the arts and hospitality in the Grand Valley and Roaring Fork Valley. In 2021, one writer from Food and Wine magazine deemed the area "the next Sonoma." The secret is getting out, so there is no better time than now to go to western Colorado to visit the wineries, cideries, distilleries, shops, family farm stands, festivals and art events on the Western Slope.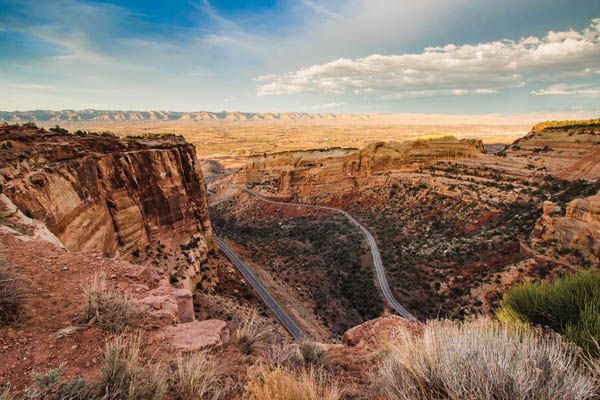 Glenwood Springs, Gateway from East to West
My journey started with train ride from Denver to Glenwood Springs. For the finest of rail travel, don't miss the new award-winning Rocky Mountaineer luxury train. The luxury-train service launched April 17, 2022, with an overnight stop in Glenwood Springs and stayover at the Hotel Denver and then on to Moab. If you are familiar with the Canadian Rockies train trips that connect Vancouver to Banff, Lake Louise and Jasper in Western Canada, the Colorado-to-Utah service has the same level of amenities and grandeur. The Colorado-Utah route is similarly a one-way trip only—from Denver or from Moab—so when you hop off at Glenwood, you'll need to hire a car to get around the Western Slope.
The Hotel Denver is conveniently located just across the street from the train station. The property, a literal mainstay for visitors for more than a century, has nods and winks to its past with stunning mosaic tiles that glitter in the sunlight and ornate turn-of-the-20th-century furnishings mingled with pops of contemporary art and decor. Ask about the two-bedroom, two-bath, living-room suites, which are spacious and ideal for families and groups. Morning coffee and breakfast is a few steps to the right of the lobby at River Blend, and Glenwood Canyon Brewpub for a beer and pub fare is just opposite. Both are perfect when you don't want to venture very far from the hotel.
Don't forget to ask for a spa towel from the hotel for a visit to nearby Iron Mountain Hot Springs or Glenwood Hot Springs. Iron Mountain's mineral pools sit on the edge of the Colorado River. Soaking pools are segregated by temperature, ranging from a moderate 98 degrees to a steamy 107 degrees (two are ADA compliant), plus a cooler freshwater family pool with an elevated jetted tub (reservations are recommended). The Sopris Café is a popular spot midday and in the evening with healthy salads, charcuterie, flatbreads and sandwiches and desserts. Beverages include smoothies, wine on tap, local beers and ciders along with house-made cocktails.
Glenwood Hot Springs has been a family favorite for 130 years. It's simple to access with a short walk over the pedestrian bridge from downtown. This one-of-a kind pool is so large you can swim laps, splash around in the large pool, watch the kids zoom down the water slide or soak away the day in the hot therapy pool. For the littlest guests, there is a zero-depth pool and a fountain play area. Rent a cabana a half day or full day for privacy and guaranteed shade from the summer sun. Both properties, Iron Mountain and Glenwood Hot Springs, are in the process of expansion to provide more soaking and therapy pools for adults.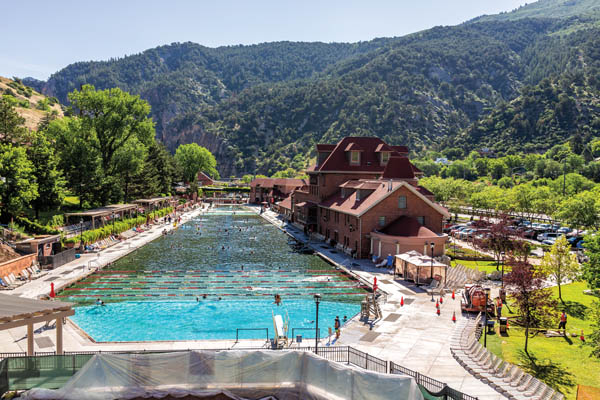 Retail Therapy
Retail therapy is as abundant as the hot therapy pools in Glenwood Springs. When you enter the double doors of Bullock's, you'll sense this is not just any western store. Owner Billy Bullock and his staff select only the finest-made Western clothing, boots, hats, household goods and furnishings. You'll find brands like Stetson hats, Blue Casey boots, hand-crafted Steel Strike leather alongside wood furniture from Buena Vista and masterfully loomed wool Escalante rugs from the Zapotec Indians in Oaxaca, Mexico. The store offers a private shopping experience with cocktails and catered appetizers (please reserve with a two-week notice).
There is more than shopping at Bullock's. As you enter the store, you'll be greeted by a large granite headstone, inscribed "Doc Holliday, 1852–1887, He Died in Bed." John Henry "Doc" Holiday died in this very place in 1887 when the Hotel Glenwood Springs occupied the same corner before it burned down. In the lower floor of the store, you'll find a collection of memorabilia and lore of Doc Holliday's life and adventures.
At first glance, Art on 8th is another lovely shop with textiles like soft, hand-woven baby blankets, pillow covers, kitchen towels and aprons. Take the time to learn more because this store is the home of Mountain Valley Weavers. Special-needs adults, clients of Mountain Valley Developmental Services, learn to weave intricate loom patterns of pinwheel, point twill and log cabin and many others. All proceeds from the shop and art gallery benefit the weavers and other special needs individuals.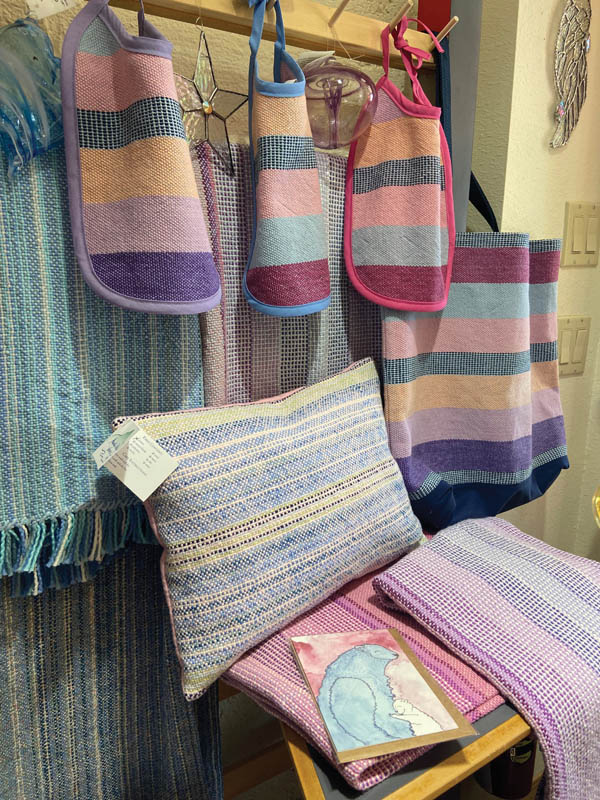 Dining and Imbibing
Deciding where to eat in Glenwood Springs is a fun exercise in deciding how far you want to take your indulgence quotient for the day. There isn't enough space to mention them all, but here are a few as a starting point that are walking distance from The Hotel Denver.
It may have been the life-size bronze pig that stands guard over the kitchen at The Pullman that inspired my three-course pork meal—bacon pickled deviled eggs, house-made pork rinds and the heritage pork chop with smoked gouda grits. It's a casual spot for serious food. Locals consistently vote Juicy Lucy's Steakhouse as a favorite hangout. Elk, beef and lamb are the stars of the menu. The portions are plentiful, and the staff has Western Slope charm to make your time there a pleasant experience. At the Riviera Supper Club, scratch-made sauces and seasonings take center stage. The duck confit, prime rib and beef Wellington with a bourbon molasses sauce are popular dishes. I lost track of the number of celebrations going on at other tables—wedding shower, local gala, birthday, anniversaries. Chef Travis doesn't stay in the back, you'll see him on the floor greeting and making sure his guests are well taken care of.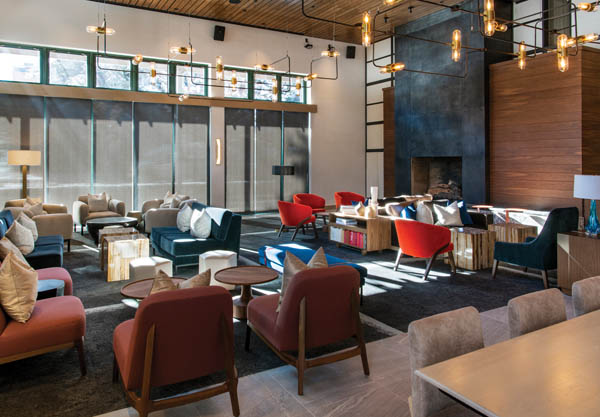 Roaring Fork Valley, Art Imitates Fine Living
Aspen has always embraced the importance of art. Now more than ever, art is central to the experiences of the entire valley. Limelight Hotel's recent renovation is a gallery unto itself. Artist and activist, Paula Crown, of the family that owns the The Little Nell and Limelight Hotels partnered with Eaton Fine Art, an Austin-based art consultancy company to feature Colorado female artists and artists from around the globe with nature as the common theme. One such artist is Colorado-based Meredith Nemirov. Her mixed media art series, "Rivers Feed the Trees," uses vintage topographic maps combined with paintings of trees in Aspen, fed by rivers and tributaries. Her work draws attention to climate change. The lounge in the newly renovated Limelight Hotel is Aspen's new living room, with bright colors, natural woods and modern furnishings. The generous breakfast buffet for hotel guests transitions to a pizza bar for lunch and dinner for hotel guests and the public. The cocktail menu was designed by Sean Kenyon, owner of Denver's William and Graham.
With so many art events in the Roaring Fork Valley, it's difficult to keep up. When in doubt, ask a local. The team at Ann Korologos Gallery in Basalt was happy to give me some guidance. The gallery features a carefully curated selection of Western-theme artists, like Michael Kessler's aspen trees and Lisa Gordan's horse sculptures, each captures the beauty and awe of Western landscapes and snapshots of life. The staff recommended visitors take a look at the newly opened The Arts Campus at Willits in Basalt (TACAW). The center features music, film, issues-based programs and family-friendly events.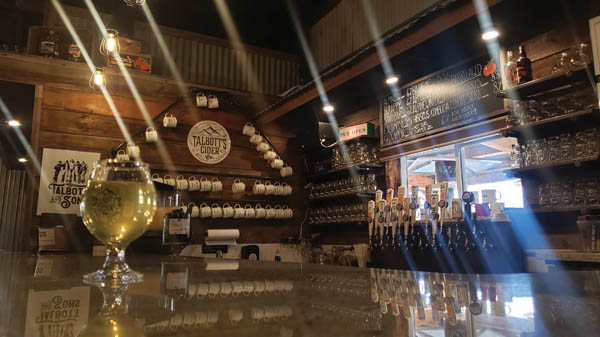 Grand Junction & Palisade, Land of Magnificence
There is a renaissance of innovation in food and beverages happening in Grand Junction (GJ). It starts with the Colorado ingredients, but there is more to it. New ideas are being born in the Grand Valley that expand on the abundance. "We feel blessed to be a part of what is going on here," said Pam Harsh, owner of Kulina Lani sourdough bakery in Grand Junction. Born in Paonia, Harsh left Colorado in 2014, so her husband could work in organic corn growing on the Big Island of Hawaii. While there she mastered the art naturally leavened sourdough with Kulina Lani bakery (translated to heavenly corn). She and her husband Shane moved back to Colorado recently to support family. When an ideal location opened for Kulina Lani 2.0, she and Shane transplanted the business model to Grand Junction. What do Coloradans think of her sourdough croissants, breads, pastries, pizzas and sandwiches made from locally sourced and milled wheat? On a weekday morning visit, I seldom saw the line slow or the staff take a breath because of a strong, steady stream of customers.
"Aloha is very real in Colorado," says Pam. Everyone is helping one another make really cool products. I saw this firsthand in the bakery. Rob Crowell, special project manager for Two Rivers Winery, gave me advice on what to order from the pastry case as he picked up a large box of freshly baked sourdough cinnamon rolls for his overnight guests at the winery's ten-room chateau and event center. Two Rivers produces award winning wines, including cabernet sauvignon, chardonnay, merlot, port and Syrah, which are available in their luxurious tasting room and shop. I also met Tess Peterson and Halsey Swetzoff in the bakery as they were dropping off freshly made cultured butter from their company, Ghost Rock Farm.
Family was a common theme during my time in Grand Junction. Talbott Farms takes claim to being a sixth-generation farming operation. "Peaches are our sweetheart and allow us to do what we do," says Bruce Talbott, the patriarch of the operation. Bruce explains, Colorado peaches are unique because the winds, moisture and the intensity of the sun come together to make the best tasting peach (no argument here). Bruce's sons, Joe and Charles, are taking advantage of what they learned from their father and are adding a new portfolio of products made from fruit, including hard ciders and wines. Many farms fall pressure to development, but the Talbott family is countering the temptation with innovation. "We want to keep our land as farmland. We do that with a second stream of products made with high quality fruit juices." Visit the shop in Palisades for local produce and food products, hard cider, wine and kombucha.
Another hub of innovation is the Maverick Hotel on the Colorado Mesa University campus. University students work on all aspects of the hotel. The Devil's Kitchen is a must-go-to restaurant for the best of local cuisine, attentive servers and views that are unparalleled. The top of the hotel restaurant, bar and patio afford breathtaking views of the mesas that curve around the city. The menu changes with the seasons, expect to see a menu full of the same fruits, vegetables, meats, cheeses, wines and spirits sold around the Grand Valley. Other restaurants to put on your list include: Pêche. Restaurant in Palisades, Chef Matthew Chasseur brought his global experience to the Western Slope for an remarkable combination of an unpretentious vibe using the finest ingredients prepared flawlessly; Josh Niernberg, chef and owner of Bin707 Foodbar and Taco Party—both in GJ,—was recognized as a 2020 James Beard Award Semifinalist, in the Best Chef: Mountain category. He aims to capture the taste and essence of Grand Junction in every dish, by using ingredients like Ute tribe maize; Colorado lamb, sunchokes, fava beans and Alpenglow mushrooms.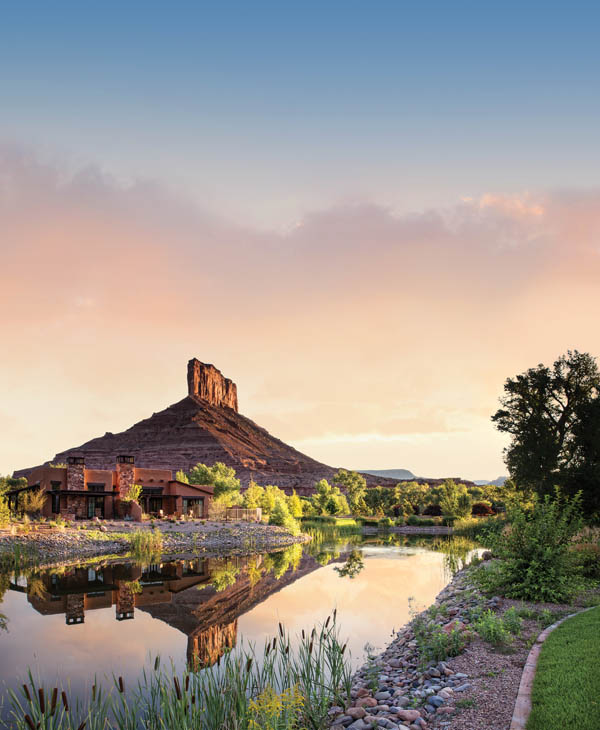 Gateway, A Destination
You can opt for a side trip from Grand Junction, but Gateway Canyons Resort & Spa is a destination all its own. In addition to rooms and suites in the lodge, they offer private casitas to suit the whole family—and they're luxuriously appointed in upscale Southwestern style, but it's the resort amenities you'll love. On the property, you'll enjoy two pools and a hot tub and plenty of lounging areas with stunning views of the Palisade rock formation stretching 2,000 feet above. There's a luxury spa for winding down and various dining options, including a poolside cantina and private dining at your request. Gateway Canyons Auto Museum is home to a private collection, but if you want to spend your staycation being a bit more active, there's plenty of hiking, climbing and mountain biking in the area. The resort also offers off-road Jeep and ATV tours, wine country tours, helicopter adventures, horseback riding and shooting sports. The resort is planning its full-scale, in-person holiday events, including a summer concert series.
How many times have you driven through the Grand Valley on I-70 and wondered about what was in or on those grand mesas? It's time to stop wondering and venture west to take in the flavors, views, adventures and charm of the Western Slope.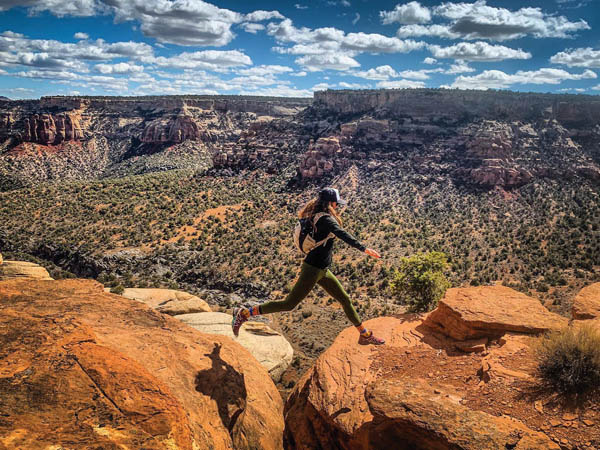 Go for the Western Slope Adventure
When you drive through the Grand Valley on I-70, looks can be deceiving. On both sides of the highway are some of the least known and most spectacular sceneries in the state. Colorado National Monument's 23-mile Rim Trail at 7,000 feet is a breathtaking drive or bike ride. Pull over often to take in the magnificent spires and multi-colored striations of the sandstone canyons. Hike down any one of the trails to get a better view. On the opposite side you'll see the Book Cliffs, with heart pounding hikes and mountain bike trails, and a wild horse preserve. The Grand Mesa is an alpine wonderland of firs, aspen and 300 lakes—perfect for camping, hiking or staying in one of the many small alpine lodges. Visit Grand Junction can assist for bike rentals, guided rafting, ATVs and
Jeep tours of area. visitgrandjunction.com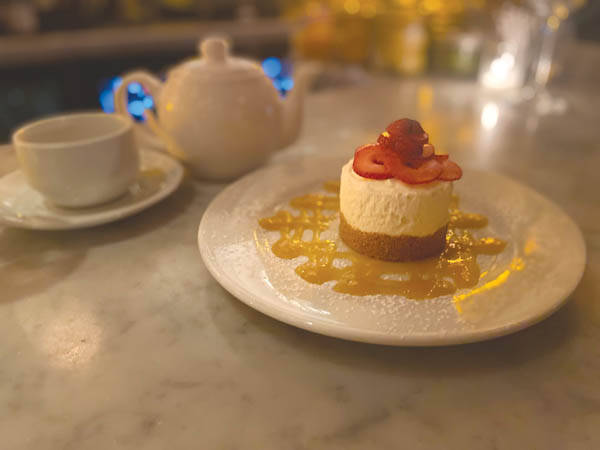 Big Flavors in Small Spaces
There is something special about restaurants in the big Colorado Rockies. I focused my dining time on a few spots in Aspen that are small and intimate, but big on flavor. The Wild Fig reminds me of a charming bistro that you might find in the Dolomites. The staff is friendly, funny, and you can tell they like what they do. My companion and I shared a crispy, ice-cold Greek salad, with a large hunk of feta, followed by a short rib and porcini pappardelle pasta and an airy cheesecake. Wear your topsiders for the Nantucket Sound–themed Clark's Aspen. The oyster bar is a neighborhood hangout with east- and west-coast oysters, a generously meaty lobster roll and daily fresh catches. For lunch or a casual bite and to catch a game, visit The White House Tavern. This historic mining tavern dates back to 1830. It's pitched rooves are à la American gothic. Sandwiches and salads are the mainstay. You can't go wrong with the Macho Salad, creamed corn (for the table) and crispy chicken sandwich.