Many wise quotes speak to the idea that success exists all in the details. From deconstructing a winning basketball play to putting the finishing touches on an avant-garde gown, it's the underlying components that tend to make the biggest splash. Your bar cart this season should be no exception. Whether you are polishing your edible garnish game for the holiday festivities or just searching for the perfect mixers to layer your libations, we have a craft list of cocktail accoutrements and additions that are certain to freshen up this year's cheers.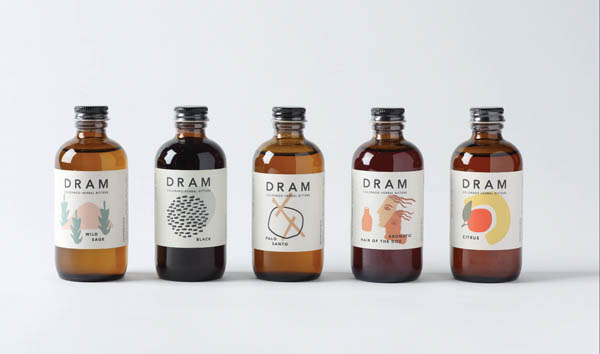 Dram Apothecary
Homegrown herbaceousness
Dram Apothecary is a husband-and-wife team that crafts herbal goods right here in the Rocky Mountains of Colorado. Their lineup of award-winning CBD sparkling waters, homemade bitters, syrups and switchels ("a tart and tangy beverage historically enjoyed by farmworkers to keep them hydrated and healthy on long days") can be mixed into any cocktail, or simply enjoyed with your favorite spirit on the rocks. We recommend building a simple gin & tonic with Dram's lemongrass sparkling CBD water, "sprucing" up an Old Fashioned with its pine syrup or, adding a dash of autumnal earthiness to a margarita with their Palo Santo bitters.
"Our Palo Santo Bitters pairs really well with the flavors of fall—apple cider, cinnamon, whiskey, pumpkin pie," says Shae Whitney, founder of Dram Apothecary. "They're very versatile and can be added to any recipe for a bit more smokiness and woodiness."
If you're taking it easy on the booze this season, try Dram's Ginger Cinnamon Switchel, a sparkling tonic with prebiotics and 25 mg of Colorado CBD hemp per can.
Red Camper Picnic Supply
The cherry (or peach) on top
If you're looking for unique, specialty ingredients to add some pizzazz to your holiday punch then reach for the jammy goodness from Denver's own Red Camper. This small company "celebrates place by way of specialty fruit condiments made from region-specific ingredients," says Maura Gramzinski, founder of Red Camper. "Red Camper has always been about travel and the experiences gathered while doing so."
The best-seller is the original Colorado Whiskey Peach Deliciousness, preserves that will elevate peach Bellinis, make a stellarBourbon & peach sweet tea or perk up a Manhattan—Colorado style. Gramzinski says that "fast on its heels" in the ongoing popularity contest is the Pueblo Chile Peach and the Cherry Fig Mostarda, with just as much love for her newest product, Bourbon Cocktail Cherries.
"After winning the Good Food Award for these cocktail garnishes we spun up on producing and jarring these beautiful treats," says Gramzinski. "We truly believe our bourbon-soaked, vanilla and cardamom-infused organic sour cherries from the Pacific Northwest are the best you will ever have."
Red Camper is releasing a special Old Fashioned box kit that will pair the delectable cherries with Colorado-made bitters, Red Camper Absinthe Orange Deliciousness and dried organic orange slices, for all the makings (besides the bourbon) that you need to create this beloved beverage.
"Using Deliciousness as an element, and our cocktail cherries as the finishing touch easily gives the crafter the right tools to create an unforgettable experience with minimal effort."
10th Mountain Whiskey & Spirit Co.
Be cordial and sweet
There's no better time to focus on kindness and spreading warmth than right now, which is why we gravitate towards the award-winning cordial from 10th Mountain Whiskey & Spirit Co. as the perfect cocktail sweetening agent or post-meal closer. The craft distillery, named in honor of the 10th Mountain Army Division, produces a peach-infused grain spirit with a nose of vanilla and sage, that Tom Boyce, Marketing Director for 10th Mountain, says "tastes like the holidays."
Plus, employ their Bourbon Maple Syrup in your adult drinks to add some depth and sugar-coated complexity. Then, double down the next morning with this boozy syrup atop your post-partying pancakes.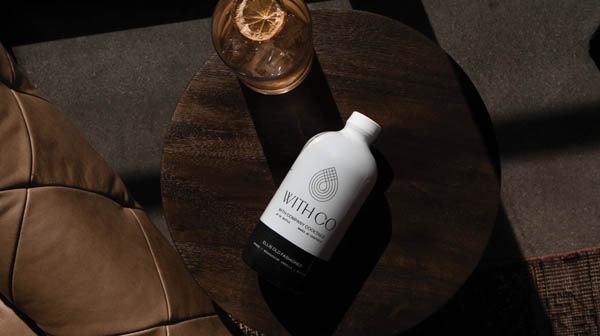 Withco. Cocktails
A mixologist in a bottle
Perhaps you're not a professional bartender but you can still impress your guests with premium mixers from WithCo. Cocktails. These 16 oz. bottles boast fresh, flavorful ingredients that contain no preservatives, additives or citric acids, to yield 32 cocktails. Entertain with ease, with pre-batched specialty drinks to include their "hero products": Ellis Old Fashioned (Rated #1 Old Fashioned Mixer by Liquor.com) and the Agave Margarita (Rated #1 Margarita Mixer by VinePair.com)
"Our product is made for those who enjoy craft cocktails and spending time with community," says WithCo. "Just pour WithCo., add liquor, shake or stir, garnish, and enjoy. We say it's "best shared with company."