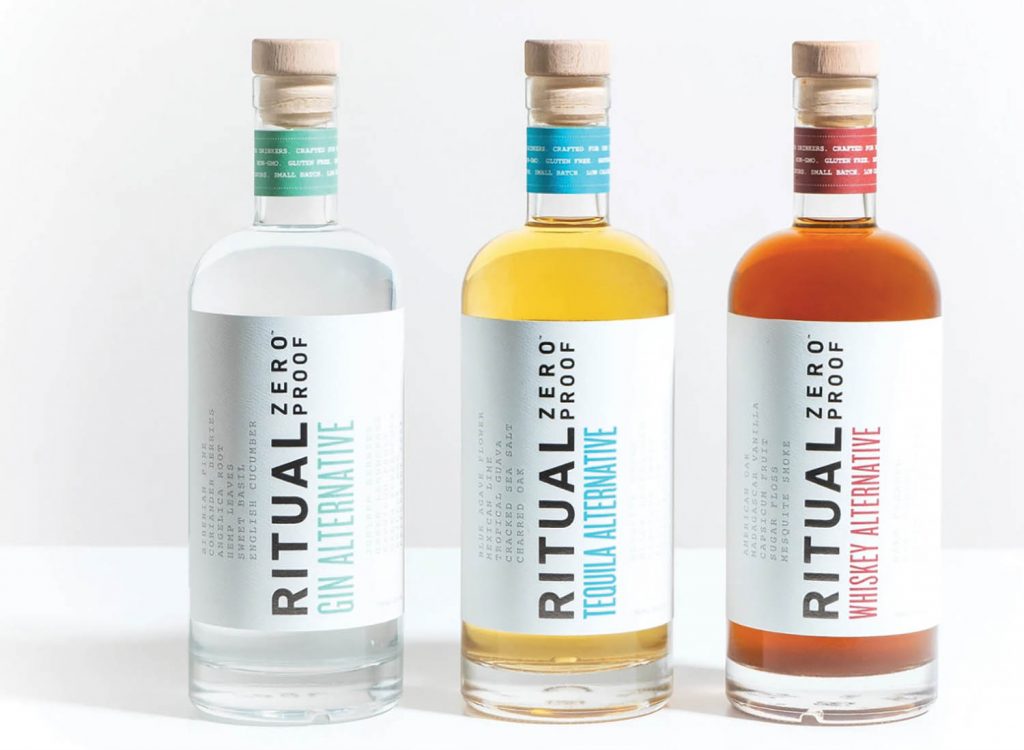 As we gladly wave (or use more descriptive gestures) goodbye to 2020, you may be thinking of ways to improve your health. A popular option is Dry January or Drynuary to curb excessive social drinking (see note about long-term, heavy drinking). For those who have tried it, many say they drink less later on and see health improvements, such as weight loss, better liver function, reduced diabetes risk, improved sleep, a clear mind and of course, less craving for alcohol.
This writer gave up spirits and wine years ago for health reasons and after much trial and error, I came across Ritual Zero Proof. It's won awards, so I am not alone in my opinions. It's not for drinking neat or on the rocks – it's too tame and doesn't pack a big enough flavor. But it is remarkably good in a zero-alcohol cocktail or with traditional mixers. My personal favorite is the Ritual tequila alternative. The mild scent of agave and guava will remind you of warmer places, but what really makes it memorable is a throat tickling kick from peppercorns and a lingering charred oak and mesquite note at the end. Mix it up as you would a margarita, with a sour mix or with ginger beer … and a splash of pomegranate juice. Ritual also makes a gin alternative that holds up nicely to tonic and lime, as well as a whiskey alternative. ritualzeroproof.com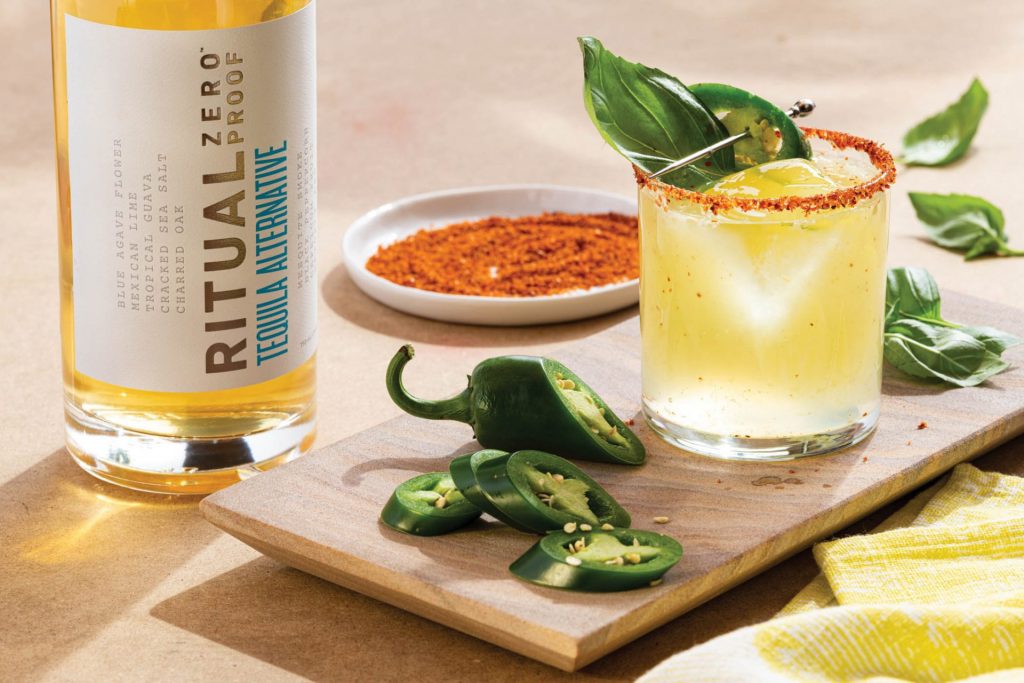 Heat Wave
AKA Spicy Margarita
INGREDIENTS
2 oz. Ritual Tequila Alternative
1 oz. fresh lime juice
1 oz. triple sec
½ oz. agave nectar
½ jalapeño pepper
Basil Leaf
Tajin or Valentina Seasoning (for rim)
METHOD
Pour Tequila Alternative over jalapeño and basil, sliced lengthwise,
in a cocktail shaker. Let sit at room temperature for at least 15 minutes.
The longer, the spicier. Add lime, triple sec, agave and ice. Shake, shake, shake. Pour over ice into a salt-rimmed glass. Garnish with jalapeño slices and basil leaf.
Recipe courtesy of Ritual, Zero Proof
Pandemic Drinking Got You Down?
This winter may be particularly long and isolating. If drinking too much is a daily problem, don't stop without getting medical help. The Sober Mom Squad is online to help struggling mothers get sober through these tough times. The group is led by five recovering moms who teamed up to form a virtual recovery community. Check it out for free weekly virtual meetings over Zoom to hear discussions of motherhood, the trials of homeschooling, the new dynamics of home life, and doing it all without alcohol. sobermomsquad.com