Denver has come a long way since the pioneer days of 1858, when a small group of prospectors discovered gold at the base of the Rockies. But just like that "Pikes Peak or Bust" era, the Colorado "gold rush" we're experiencing today has a lot to do with the foundation laid by our ancestors. That spirit of determination and ingenuity, forward thinking and community—these are the characteristics that still impact Coloradans today, and you can see that in our unique laid-back—yet stylish—wardrobes that local designers do best.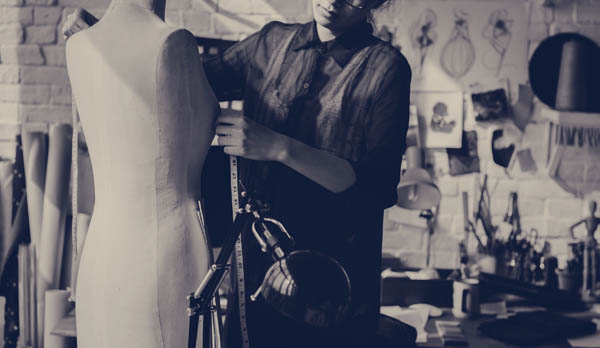 Plus, with Denver Fashion Week gaining global recognition as the show for emerging designers, it's no wonder the business of high-end fashion has found a new home on the Front Range. As we featured in our August 2021 issue, once Florence Müller, Avenir Foundation curator of textile art and fashion, brought the largest Dior collection (outside of France) to the Denver Art Museum in 2015 (not to mention when she curated the Yves Saint Laurent Retrospective in 2012) there was no turning back and no limit to what the new faces of fashion in Denver would do.
Today, Denver Fashion Week serves as a platform to uplift local designers and provides a stage for many talented people to showcase their work. As a result, local designers have the opportunity to jumpstart their careers and further cement Denver's fashion identity. And we have Müller to thank for all of this. She created the opportunity to go behind the scenes and experience fashion in a whole new light, and it's those eye-opening aha moments that have allowed Denver designers to take center stage.
With all eyes on the catwalk this April 3─10, it's important to remember our roots. The settlers that came before us were trendsetters in their own right, and now we have the responsibility to tell their stories of hard work, passion and vision, and to elevate the personal style and self-
expression that defines us as Coloradans.
denverfashionweek.com