With rhubarb, tomatillos, scapes and asparagus all celebrating the beginning of the growing season, spring harvests are full of colorful culinary delights. And there's no one better to walk us through the garden than the experts at Knapp Ranch in the upper West Lake Creek valley of Edwards, Colorado. Recognizing the inherent beauty and ecological value of the land, in 1990 Bud and Betsy Knapp created a rustic living environment built around a vision of stewardship, responsible land use, sustainability and preservation. And those values are what make this ranch flourish today. 
"We grow varieties of lettuces, microgreens and root vegetables in fields, as well as in our hoop houses," says Sandy Story, Farm Manager at Knapp Ranch. "From deep leafy greens, squash blossoms, beets, carrots and potatoes, plus nutritiously dense and flavorful microgreens year-round."
Local restaurants and chefs seek out Knapp Ranch for their fresh, gourmet-quality ingredients that vary throughout the year. "Working with chefs allows us to teach them and in turn the community about the nutritional value, taste sensation and culinary attributes of these powerhouse greens."
knappranch.com
Ready to create your own spring dishes? Get started with this colorful spring creation from Farm Flavor.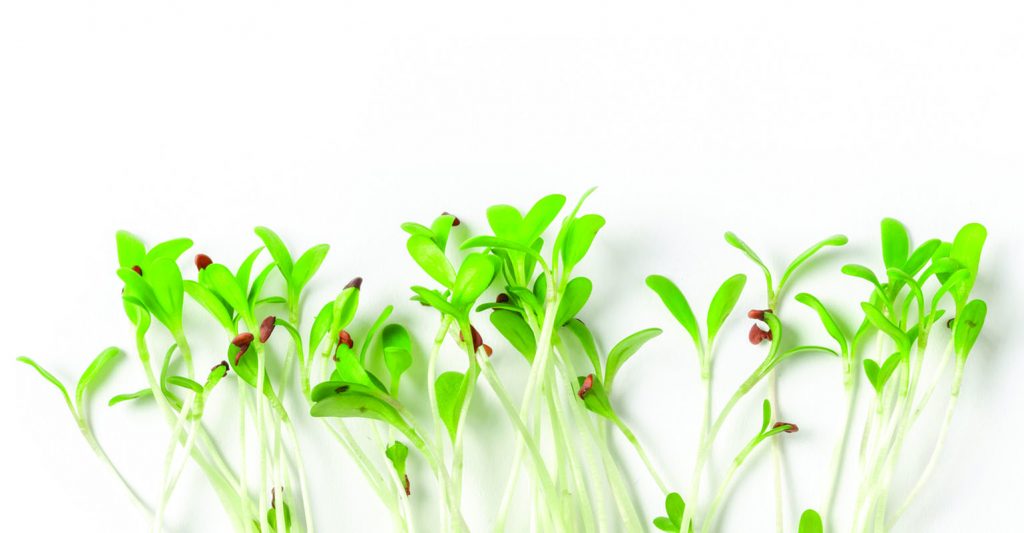 Microgreens Spring Salad with Pomegranate-Lime Vinaigrette
Makes 8 servings
Ingredients
10 ounces asparagus, rinsed and trimmed
1 teaspoon olive oil
4 cups fresh microgreens, rinsed and drained
2 cups fresh blackberries
¼ cup slivered almonds or pine nuts
½ cup pomegranate arils
salt and pepper to taste
For Dressing
½ cup pomegranate juice
¼ cup red wine vinegar
2 Tablespoons honey
½ cup olive oil
1 fresh lime, juiced (about 2 Tablespoons)
Method
Heat oven to 400 degrees.
Place asparagus on a baking sheet and drizzle with olive oil. Roast for about 8 minutes until crisp. Remove from the oven and set aside. When cool, cut asparagus into 1-inch pieces (this can be done earlier in the day).
Assemble the salad in a large, decorative bowl by tossing together the microgreens, asparagus, blackberries, nuts, pomegranate arils and salt and pepper, if using.
To make dressing, in a small bowl, mix together pomegranate juice, vinegar and honey. Let it sit for 10 minutes at room temperature.
Whisk in olive oil and lime juice. Store leftover dressing in the refrigerator. Stir thoroughly before serving.
Time Saving Tips! Make the salad dressing in advance. Prepare the asparagus in advance and chill in the refrigerator. For a rich, nutty flavor, toast the almonds in a 350-degree oven for about 5 minutes and cool before serving. Also, add or swap out other fruits and berries such as blueberries, raspberries, strawberries, peaches and plums.
Recipe: farmflavor.com