On the whole, to name a champion in the modern-versus-vintage rivalry is to pick and choose between two of my favorite descriptors. Be it athletes, cars or fashion, the fact of the matter is that each distinction has its own unique benefits—a point that undoubtedly rings true in men's professional hair care, where, in recent years, barbers have been asking a question: Can they take the traditional barbershop experience and make it better?
After seeking out cuts that represent both ends of the hair-care spectrum at Scissors & Scotch and Quincy Barbers, the former serving a contemporary option and the latter staying classic, I stand by my claim: As long as there's a practiced barber behind the chair, there's no loser in this contest.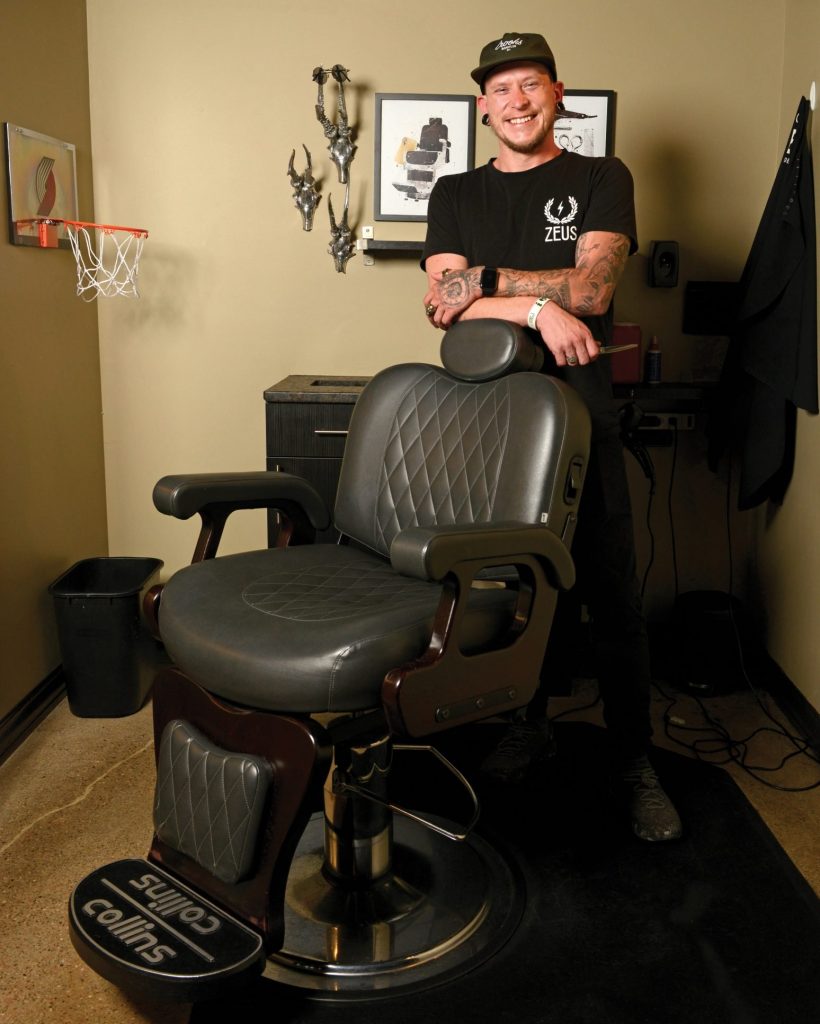 SCISSORS & SCOTCH
As I walked through the parking lot of The Landmark and toward the front doors of Scissors & Scotch, I was confused.
It was a Friday evening. And while there's always plenty going on in the area, I couldn't wrap my head around why so many people were walking into a barbershop at 6 p.m.—I repeat: on a Friday. Even after pulling the storefront door from its resting place and stepping inside, I immediately did a double take at the sign outside—sure I must be following the crowd to the wrong destination.
A couple Victorian-style leather sofas and mahogany armchairs were to my right, coupled with a full bar to the left and no less than 30 people scattered about enjoying a beverage. Then, clarity: In the back-right corner of the comfortably dim space, I spot a sign reassuring me that I am, indeed, inside the barbershop. I moved toward the lettered beacon and checked in.
As someone who has worn, yes, a man bun for the past four years, I'm used to cuts that involve a simple trim of my split ends and a touch-up on the neck and sideburns. This was far more enjoyable—and not just because of the lively background bar noise, welcoming me to join in the merrymaking.
I opted for what Scissors & Scotch call the first-visit Fifteen Year, mimicking the age descriptions for Scotch whisky. (There's also the first-visit Ten Year and Twenty-Five Year.) My haircut began with a soothing shampoo and hot towel steam. I had about two inches removed before moving onto a pleasant back-of- neck razor shave. And just when I thought the appointment was over, I was pleasantly surprised with a dreamy scalp massage and a facial exfoliant complete with a facial massage: Going the extra spa mile is all part of the Scissors & Scotch ultimate-grooming-experience ethos, which is also the reason why there's a bar on-site.
As my facial continued, I nearly fell asleep.
And even after that, the shop saved the best for last: Every service comes with a complimentary drink at the bar. So, I finished my Friday evening with a wonderful old fashioned—and decided that there are plenty of reasons to cheers to a second visit.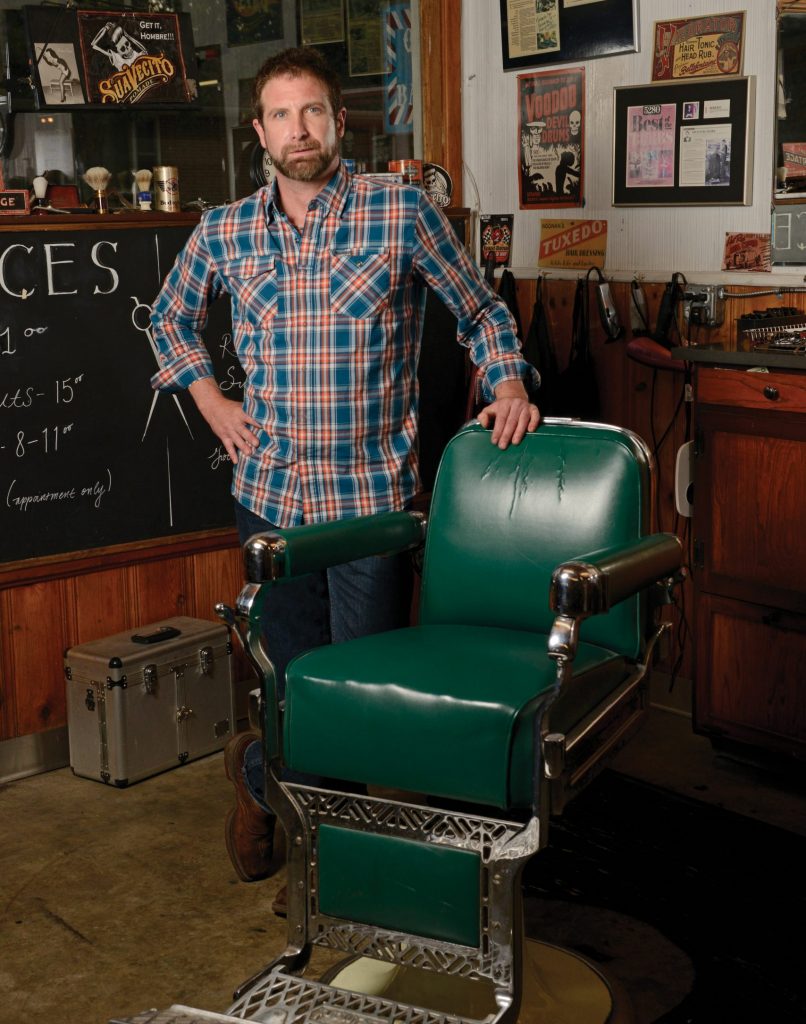 QUINCY BARBERS
Think briefly about what the term "barbershop" conjures in your mind. If you're anything like me, you'll find that two main characteristics contribute to a good, classic cut—comforting authenticity and reliable, affable people. When it comes to a timeless, no-frills shop, Quincy Barbers is the epitome of both. Kevin McCarthy, owner of the one-man setup, wouldn't have it any other way.
Everything about the neighborhood stop— literally, Quincy Barbers resides in a converted house—offers a heartening glimpse into the past. The vintage artwork, pipe-and-wood benches McCarthy built and installed himself and even an old-school Vespa transported me to the '60s.
In this barbershop that prides itself on old-fashioned touches, it felt criminal to partake in anything but its quintessential service: a cut and straight-razor shave.
After a quick trim of my ends, I lazed under a calming hot-towel steam, wanting my facial hair to take its time softening under the moisture, before McCarthy brushed shaving cream onto my face, ensuring my whiskers were standing upright.
All the while, McCarthy and I delved into conversation about the various decals and posters, the neighborhood he's grown to love and the people who call his shop home.
One pass of the straight razor and I was steaming again, before a second application of shaving cream and a last round with the razor—to catch any difficult-to-reach spots. The result was one of the smoothest, most satisfying shaves of my life, which McCarthy finished with a final tidy along my neck and sideburns.
Even so, it's the visitors and McCarthy that makes Quincy Barbers stand out from the competition—it is the reason for the shop's long list of regulars, a roster I could find myself part of soon enough.
GO TO THE PROS
Scissors & Scotch
Greenwood Village
720.372.7859
Quincy Barbers
Englewood
303.781.4073