Next time you stop for a craft cocktail at Provision in downtown Castle Rock, head toward the restrooms. Yes, they're nicely appointed, but to be more specific, it's the bookcase at the end of the restroom hallway that's the real attention-getter. Because it's not just a bookcase; it's the entrance to a
hidden room.
Like other business owners in downtown Castle Rock, Sarah Miles and John Egbert have been excited to see all the growth in the past few years, particularly along the historic stretch of Wilcox Street where their IT company, Milestone Tech, is based. So, with downtown bustling, the business partners also decided to open a bar … but not just any bar.
"We decided that our demographic would appreciate something elevated," says Miles, "like a craft cocktail lounge, with hand-crafted drinks made with premium spirits, hand-squeezed juices and house-made mixers, and of course excellent food and service."
Provision opened in February 2022 with a 1920s vibe, reminiscent of the speakeasies of the Prohibition years. It features a long bar with comfortable stools but also a number of cozy seating areas throughout—oodles of crushed velvet, plus soft lighting, a double-sided fireplace and soothing music that's low enough to allow for conversation. "Our goal was connection," Miles explains, "and for things to be done right, so our guests have a consistent experience each time."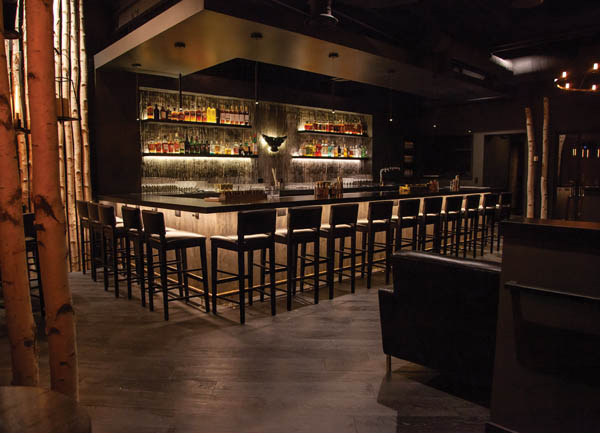 Speakeasies—so named because you had to "speak easy" about them, to not attract unwanted attention from the authorities—were secret locations where illegal alcohol could still be found. Visitors had to know a password, or the location of a secret door, to get in. Although the main part of Provision is open to all, it's that room hidden behind the bookcase that requires a little speakeasy-style magic for entrance. Wanting to elevate the Provision experience even higher, Miles and Egbert are soon debuting a new locker program in that room, for collectors of high-end wine and spirits.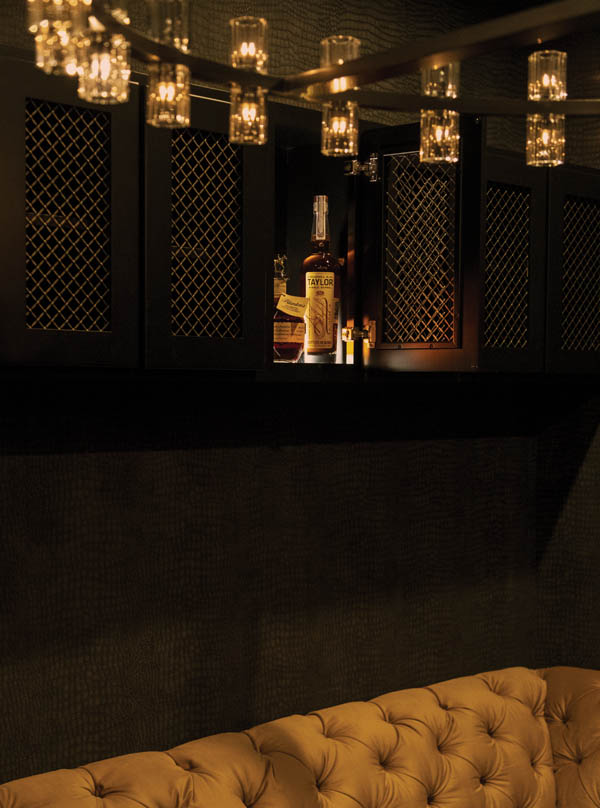 "It's not about bringing your own; locker owners will be able to purchase rare or vintage wine and liquor bottles through us for on-premise storage in their locker," Miles explains. "The distributors we work with have exclusive access to special products that consumers can't just go buy at the liquor store." The 15 wooden lockers have see-through facings and are back-lit inside so the prized bottles can be viewed even while under lock and key, and the owner's name will be etched on the front. Each holds two or three bottles, and locker owners will have access to Provision's bartenders and servers (and to the bookshelf room) when they're ready to enjoy their purchases.
Though pricing and other details about the program weren't set at press time, Miles says they've already had a lot of interest in the lockers, and she expects them to sell out—and then she'll think about adding more. In the meantime, the bookshelf room is available for private parties of up to eight guests. Provision also holds a number of special events, like food and wine pairings, whiskey tastings and other educational sessions.
Provision
720.617.1292; provisioncastlerock.com