We've never met a spa day we didn't like. But when there's no getting an appointment on the schedule, it's worth it, too, to know how to indulge at home. Replicate those pampering experiences with this expert advice—even the kids are included.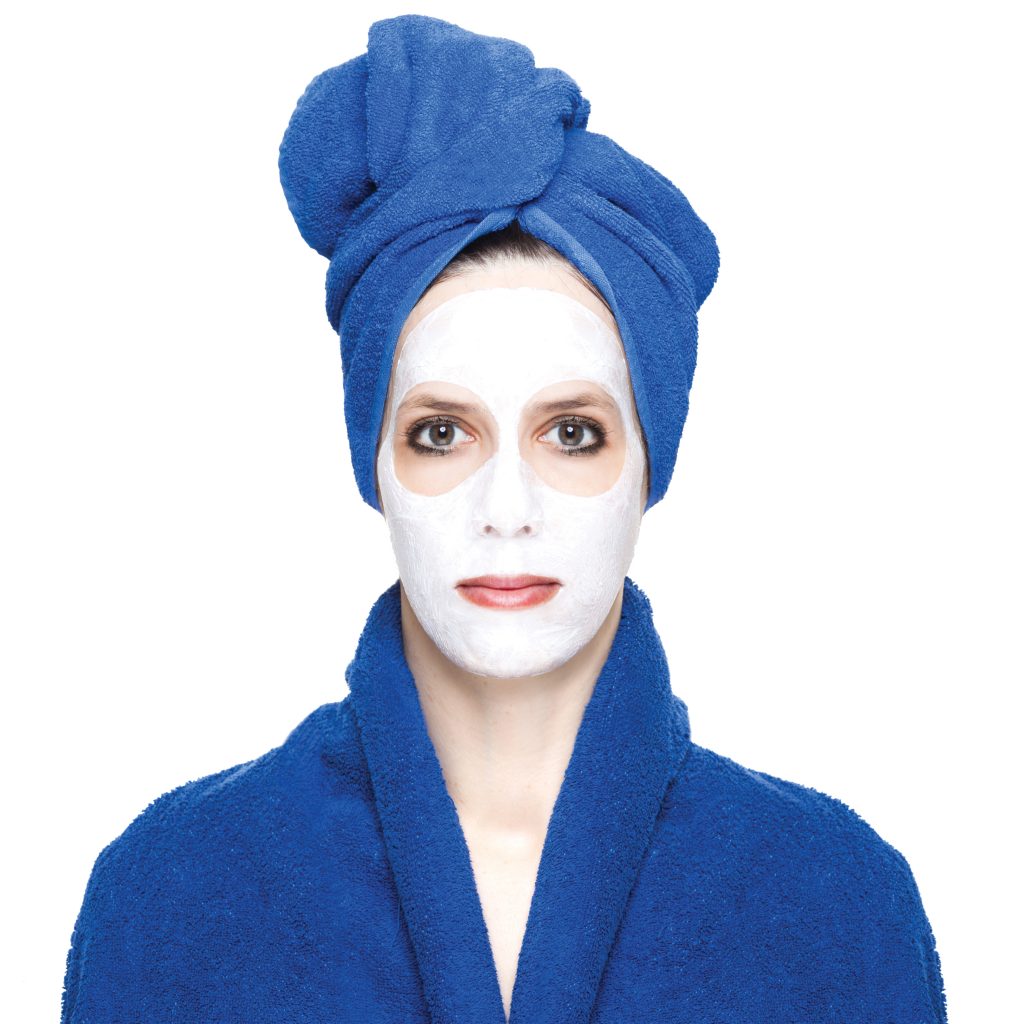 Face First 
This facial (using skin-care products already at your disposal) will do what all facials do: relax, refresh, brighten and polish skin, says Loni Le Van-Etter, Glosshouz owner and founder. 
1. Spend at least two minutes massaging your skin with a foaming cleanser, which will rid your face of makeup and any other residue. Don't forget the nose and chin—two often-missed areas.
2. If you have a sonic brush (like Clarisonic), use it to do a second cleanse to clean pores even more. The soft bristles will also act as a mild exfoliant.
3. Soak a hand towel in hot water, wring it out and drape it over your face. Press down as you place the towel. This helps prepare your skin and pores for the next products, and just feels good.
4. Lightly massage an enzyme exfoliator or gentle scrub into skin to get rid of dead skin cells.
5. Apply your favorite mask (which should address current skin-care concerns—be it dehydration, sun damage, redness or wrinkles). Let it sit for 15-20 minutes.
6. After removing the mask, use a serum such as Jan Marini Skin Research C-Esta Face Serum or Image Skincare Vital C serum to nourish skin. Then apply a moisturizing cream for deep hydration.
7. Finally, apply a quality product with SPF.
Glosshouz, Centennial 303.459.4210
Skin Deep
At her Lone Tree aesthetics practice, Skin by Leah, Leah Shafer and staff use high-tech devices such as lasers and a pen-like HydraFacial wand for treatments. But when it's time for an at-home experience, Shafer goes back to the basics: a soothing massage that you can do with a partner, since "the sense of touch is relaxing and loving." Her how-to:
1. Create a relaxing atmosphere with soft lighting, a fragrant candle and soothing music (and turn off phones!).
2. Pick your "massage table" and get comfortable: Have your partner sit cross-legged on the carpet or a rug, sit on a stool or lay on a firm bed. If they opt for the bed, don't forget to put out towels or an extra sheet so oils don't get on the important linens. Also place rolled towels or pillows under your partner's neck and knees when they're lying faceup, and under their ankles when lying facedown.
3. Discuss massage goals: Is it general relaxation or targeted muscle-pain relief, for example, your partner is hoping for?
4. Apply massage oil first to your hands and then to your partner. Shafer says any oil featuring lavender will be soothing; sweet almond oil, coconut oil and jojoba oil are also generally recommended. Starting at the neck and shoulders, apply pressure through long, slow movements. (Be sure to do what your massage therapist does and ask if the pressure needs to change a few minutes in.) Massage for 10-15 minutes, moving to your partner's arms and legs.
5. Switch places and repeat.
Skin by Leah, Lone Tree 720.608.3933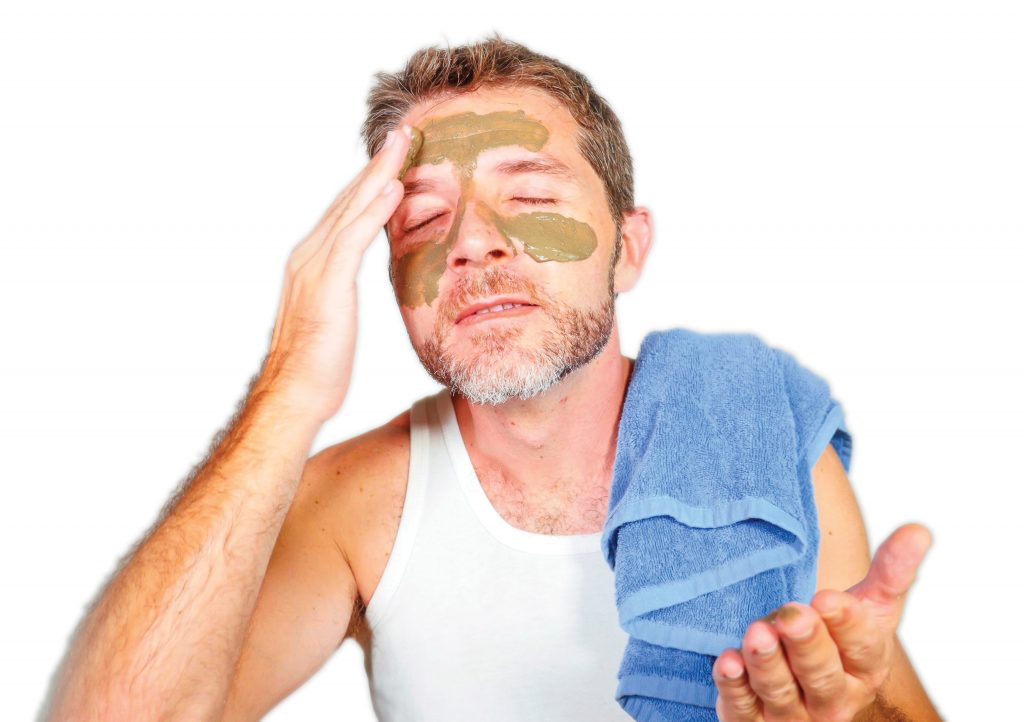 Guys' Guide 
A hand-mixed facial scrub adds a bespoke touch to Scissors & Scotch Denver's "face refresher" service. The 15-minute routine is all about uncomplicated and quick maintenance, says general manager Melody Paigo. Step one: facial scrub. Step two: toner. Step three: moisturizer (which Paigo says should have an SPF of at least 15). Repeat two to three times a week. 
Facial Scrub
INGREDIENTS
1 tablespoon uncooked oatmeal
1 tablespoon brown sugar (can also substitute or add finely ground almonds, walnuts or coffee)
1 tablespoon raw honey
1 tablespoon oil (preferably olive, jojoba or vitamin E)
2-3 drops of an essential oil, if you prefer
METHOD
To make: Grind oatmeal and sugar in a coffee grinder or food processor until it's a fine powder. Add honey, oil and essential oils. Stir well. If you are using additional dry ingredients, you may want to add more oil. Store in an airtight container.
To use: Wet face with warm water. Apply a small amount of scrub and gently massage using small circular movements. For best results, leave on skin for two to three minutes. Rinse with warm water and pat dry.
Scissors & Scotch Denver, Greenwood Village, 720.372.7859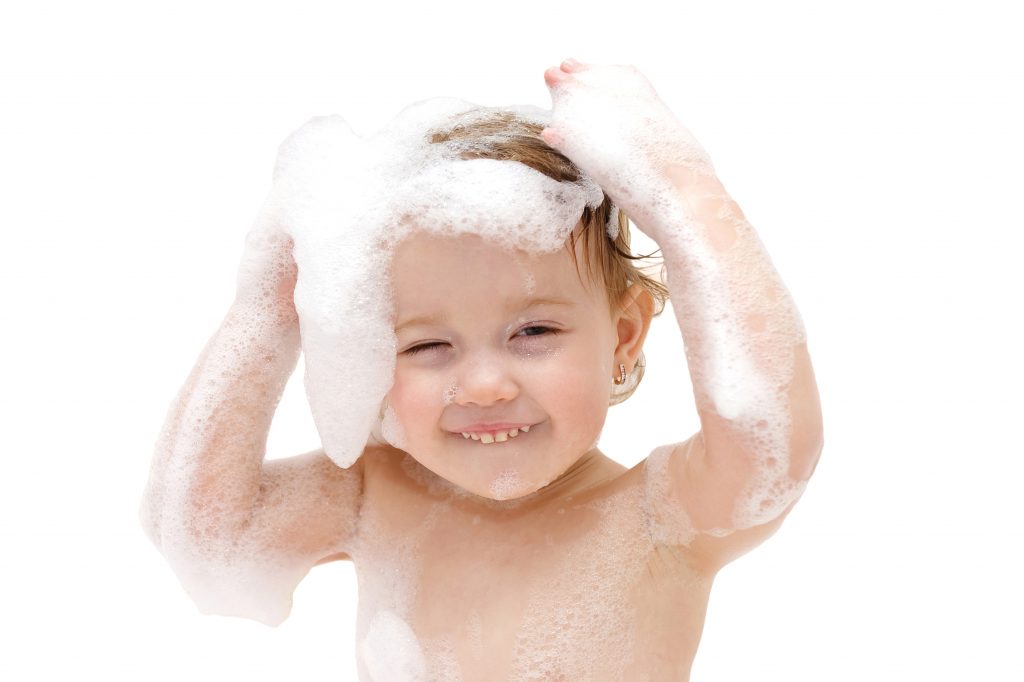 Child's Play 
You'll have less trouble getting the kids to hop in the tub when you introduce bubbles and/or bath bombs. You have two options here: stock up on a variety of ready-to-go goods or dedicate a few minutes to crafting your own. For ready-to-soak options, Park Meadows' Lush recommends its Crayon bubble stick, which fills water with cloud-like suds while also filling the air with mood-enhancing scents of grapefruit, bergamot and buchu oils. (The kids can also draw pictures on the bottom of the bathtub.) For bedtime, see the company's multicolored Sleepy bubble bar, made from a blend of lavender oil, ylang ylang oil and tonka absolute. And after a lot of running around, the green tea powder and peppermint oil in the Roar! bath bomb is said to relax over-exerted muscles and soothe. 
Courtney La Marine of Denver's Clove Studios, a favorite spa and skin care destination for south suburbanites, has your DIY option.
Kids' Bubble Bath
INGREDIENTS
¾ cup liquid Castile soap
¼ cup vegetable glycerin soap (liquid glycerin is easier, but you can melt solid glycerin by microwaving it in intervals of 10-15 seconds)
5-8 drops of a kid-friendly essential oil (look right for recommendations)
METHOD
Combine all ingredients in a small bowl and store in a glass jar. Add 1 teaspoon at a time to running water until desired bubbles are achieved. Know that this will not create the same amount of bubbles that store-bought bubble bath will, which contains surfactants, La Marine says.
Lush, Park Meadows 303.799.1699,
Clove Studios, Cherry Creek 720.272.7349,
LA MARINE'S LIST OF KID-FRIENDLY ESSENTIAL OILS
Lemon: uplifts and promotes better focus
Chamomile: soothes, promotes better sleep and can ease discomfort associated with colic
Lavender: soothes irritated skin, promotes good sleep and relaxes the mind and body
Rose: calms the mind and body and promotes good sleep
Patchouli: uplifts mood, promotes immune function and can calm inflammation
Turmeric: helps to relax the body, calms inflammation and can help reduce or eliminate airborne bacteria